14 Best Things for Couples to do in Clearwater, FL
Mike Fisher
September 4th 2020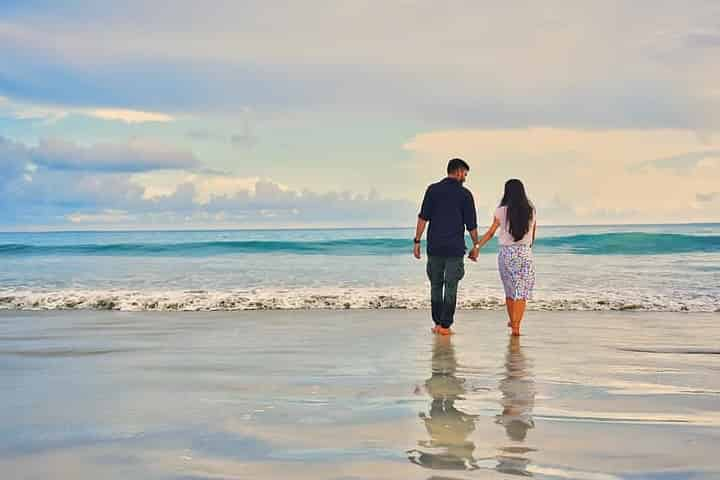 Great weather, beautiful beaches, and plenty of adventures to be had are the true necessities for a memorable trip for couples. If you are looking for the best place to go on your next romantic getaway, look no further than Clearwater, FL!
With all this beautiful beach town has to offer, it will definitely check off all your requirements for the best couples trip you have experienced yet.
To help you get started with planning your perfect trip, TripShock has created a list of the best things for couples to do in Clearwater, FL. You might want to go ahead and extend your vacation because you will definitely want to fit them all in!
There are an endless amount of romantic things for couples to do in Clearwater, FL
---
1. See the Clearwater Sights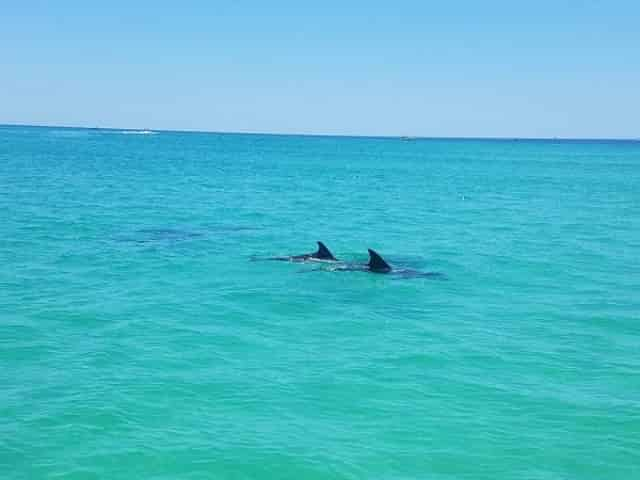 There are so many amazing ways to see all the beauty that this picturesque beach town has to offer, but one of the best things for couples to do in Clearwater, FL is to go on a sightseeing cruise.
If you really want to soak up the Florida sun, a daytime cruise is your best option. You will get to explore the city by water and may even get to see some dolphins!
Experience the beautiful views of Clearwater, FL on a sightseeing tour - BOOK NOW
2. Dine in Style on a Dinner Cruise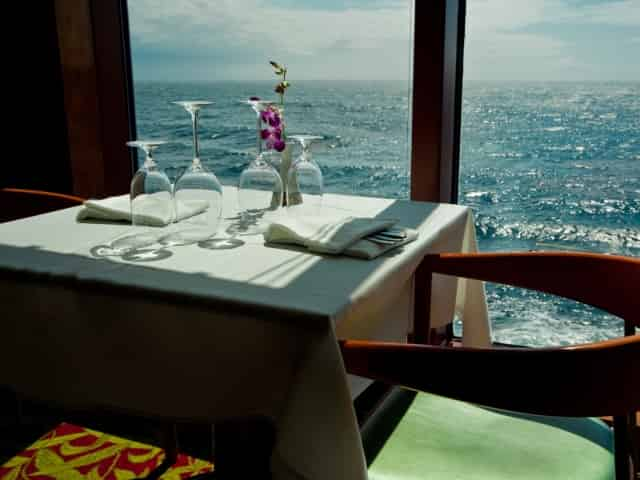 Take romance to the next level by going on a dinner cruise in Clearwater. Similar to a sightseeing cruise, you and your special someone will be on the water, but this time you will be treated even more like royalty.
On a dinner cruise, you can expect things to be turned up a notch with delicious food, a bar to go crazy at, and live entertainment to keep the fun coming all night long.
3. Catch some Fun on a Fishing Trip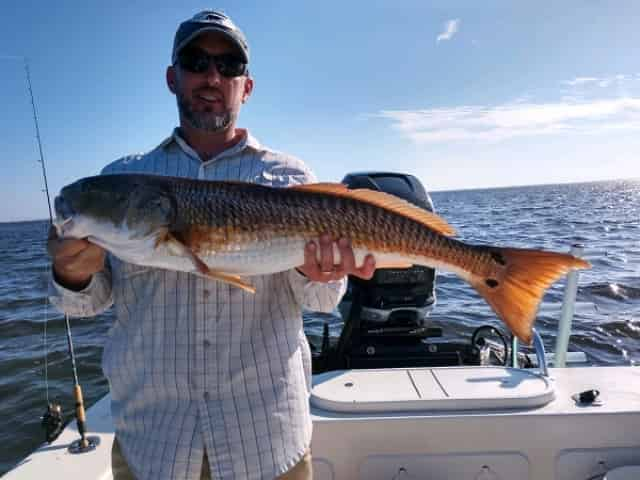 If you and your loved one want a bit more action for one of the days of your trip, you have to check out one of the area's biggest past-times: fishing.
There are a ton of different fishing experiences to choose from. The options range from a more hands-off charter for those with fisherman blood running throught their veins, to charters for true beginners.
Experience the thrill of catching your own dinner on one of the many amazing Clearwater, FL fishing trips
4. Get Wild at the Zoo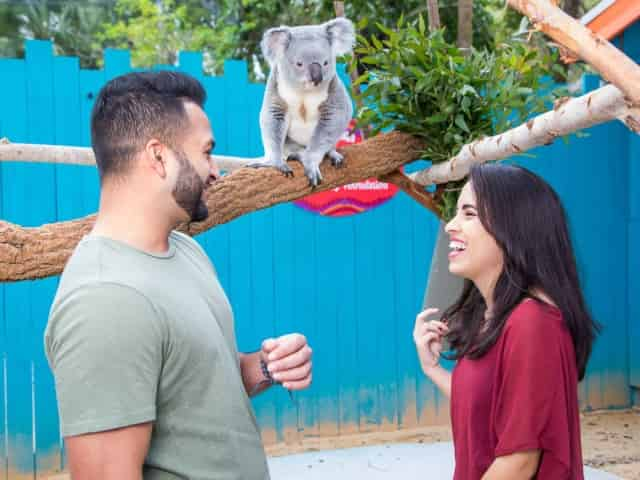 If you are looking for some amazing things for couples to do in Clearwater, FL, you should definitely include a trip to the ZooTampa into your plans.
Just a short drive to Tampa will give you the opportunity to feed a giraffe, touch a tortoise, and embrace the wild side of Florida. It will be a trip that you are sure to always remember.
You will not want to miss hanging out with all the amazing animals at the zoo. Check out tickets at: https://www.tripshock.com/attractions/Tampa/Zoo/
5. Spend some Quality Time at a Local Park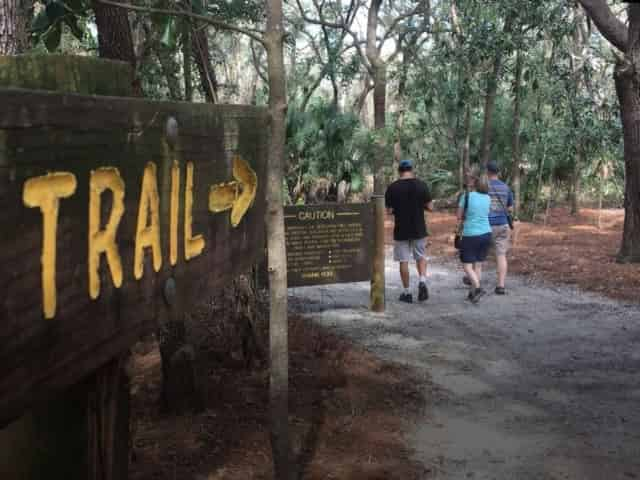 image from myclearwaterparks.com
After eating so much of the area's best seafood, you are going to want to feel the burn at least one of the days on your trip. Visiting one of Clearwater's local parks is sure to bring out the kid in you, while getting you and your loved one some great exercise.
There are parks everywhere you turn in this beautiful city, but a few notable ones to check out are Moccasin Lake Nature Park, Philippe Park, and Cliff Stephens Park.
6. Be Whisked Away on a Sunset Cruise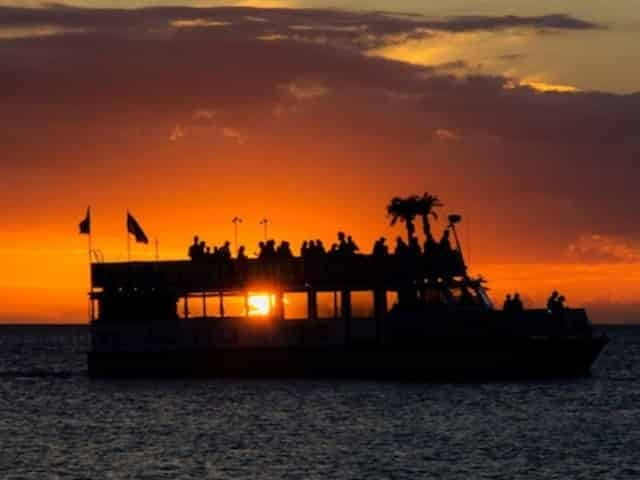 If the intention of your trip is really to spice up the romantic side of your relationship, you need to go on a sunset cruise. You will create memories you will always cheerish together, plus it's always nice to have a great excuse to dress up.
You will see the most amazing Clearwater sunset, and most cruises will have drink options for you to truly embrace the experience. For the the most romantic evening imaginable, be sure to take your love on a sunset cruise in Clearwater, FL
7. Add an Artisic Flair to your Trip with a Mural Tour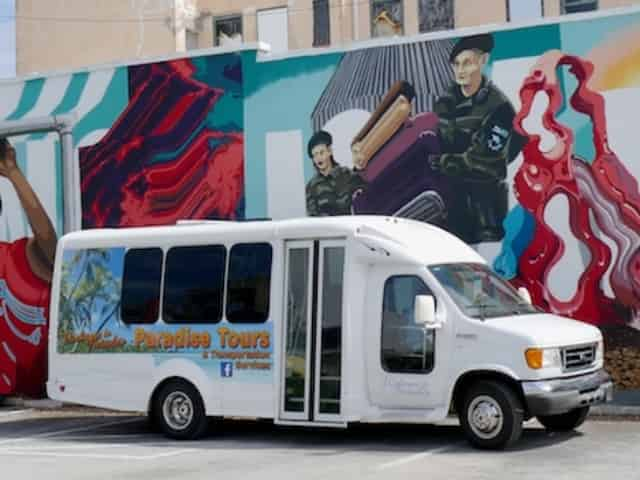 If you want a truly unique experience and want to embrace your artistic side, you will love going on a mural tour in the nearby city of St. Petersburg.
This mural tour includes stops at artistic landmarks, a gallery, and a museum. You will be accompanied by a great narrator to really help you learn about all the art around you.
Go ahead and lock down your tickets to experience some of the best local art at TripShock.com
8. Test your Balance on a Paddleboard and Kayak Tour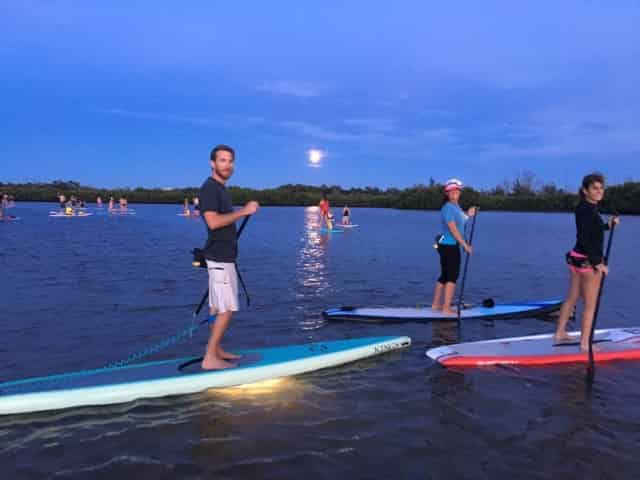 Put on your swimsuit and make sure to bring a towell on a thrilling paddleboard and kayak tour. You will get to be as close as possible to the local nature and wildlife, while getting some great excercise.
You will grow closer together than ever by working through the challenges that paddleboarding and kayaking present. Find your balance together and conquer the open water while creating a bond with each other that will last a lifetime.
9. Play Make Believe on a Pirate Cruise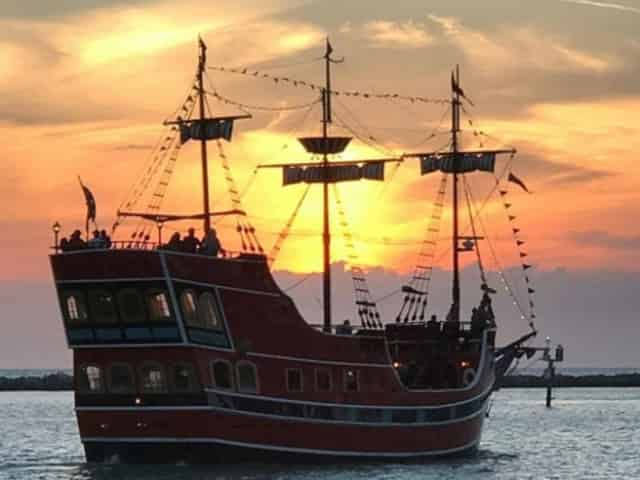 Every couple should get a little bit goofy from time to time, and a great way to embrace the quirky side of Clearwater is to go on a Pirate Cruise! When else can you break out your best pirate-themed outfits (besides Halloween of course)?
You will be surrounded by a band of pirates and privateers, and some cruises will even let you help fire the cannons that are onboard!
A pirate cruise is the best place to let your goofy side show while on vacation in Clearwater, FL - Click Here for Rates
10. Spoil Each Other on a Shopping Trip
No vacation is complete without a shopping trip. So when thinking about great things for couples to do in Clearwater, FL shopping was a thought that came to mind immediately.
You will find locally owned boutiques all over this unique city, but the area also offers some great malls if you are looking for some more convenience. Start with Westfield Countryside Mall, and see where your wallet takes you.
11. Expand your Knowledge at the Aquarium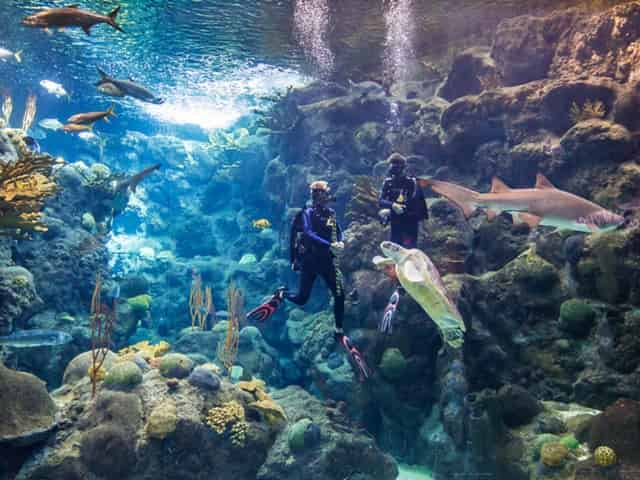 If you want to learn more about all the amazing marine life the area has, then you will love taking a trip to the Florida Aquarium, located close by in Tampa, FL. Here you can meet rays, sharks, sea stars, and more!
This non-profit attraction prides itself in educating its visitors, while also being a great entertainment attraction. You and your loved one will leave both sharing so many new facts to tell your friends and family back home.
Get your discount tickets to the aquarium
12. Cheer your Heart out at a Clearwater Threshers Game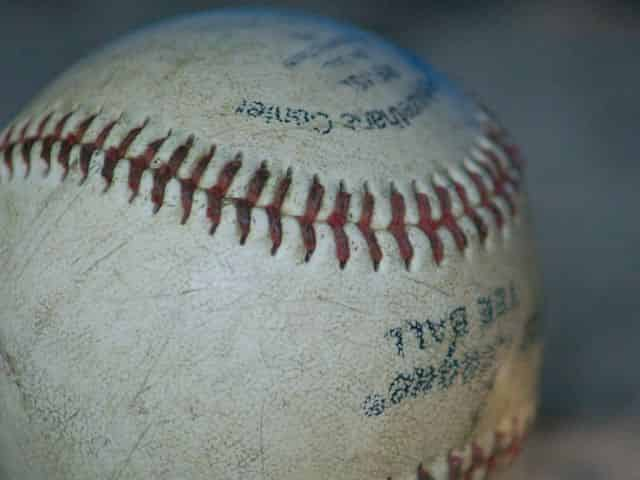 Image by Sean Winters via Flickr
If you find yourselves in Clearwater, FL between April and August, you should buy some crackerjacks and go see the local minor leaque baseball team, the Clearwater Threshers.
You will not only get to soak up the sun, but will get to cheer on a great baseball team at the same time. You really can't get much better than spending an afternoon at the ballpark in Clearwater, FL.
13. Experience True Magic on a Dolphin Cruise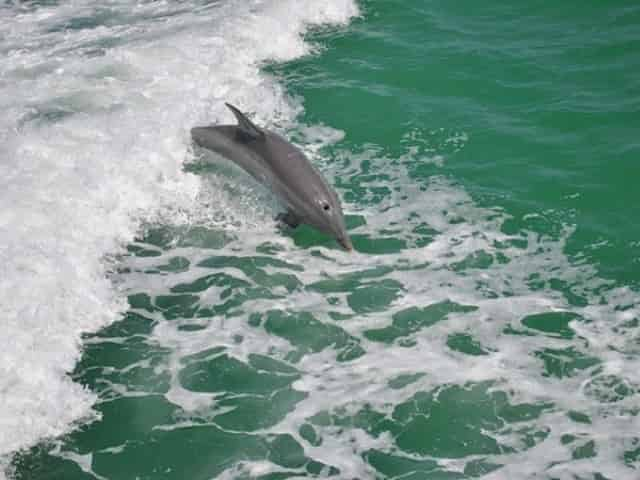 A lot of people come to Clearwater, FL to see all the spectacular dolphins. There is no better way to ensure you and your special someone get to see the area's most playful dolphins than by going on a dolphin cruise.
Dolphins will be jumping and flipping all around you as you learn all about these amazing creatures from your tour guide. You both will never forget the magic of seeing dolphins in their natural habitat.
14. Be Beach Bums for a Day (or Two or Three)
Our final item on the list of the best things for couples to do in Clearwater, FL, is enjoying a day on Clearwater Beach. Truly relax on the sandy shore, while cuddling up with one another.
Take a break from sunbathing by exploring Pier 60. This must-see attractions offers a 1,080-foot fishing pier, a recreational park, and six covered pavilions.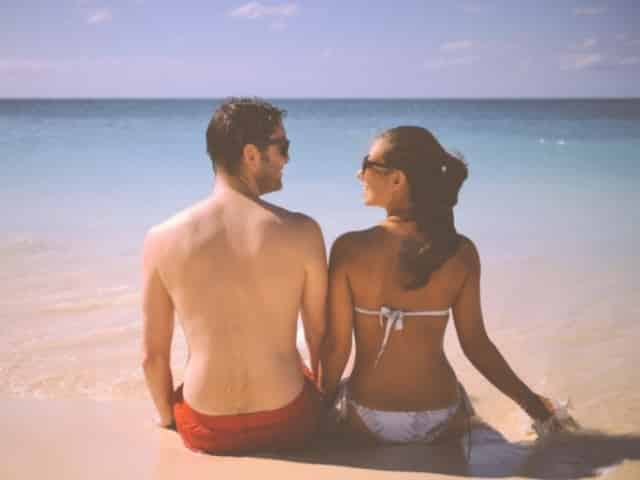 ---
Clearwater, FL is the perfect place for couples to take a romantic vacation. This incredible city offers the best of adventure and relaxation. You will be sure to make memories that will strengthen your relationship while exploring all that Clearwater, FL has to offer!
Get the most out of your romantic getaway by checking out all the amazing activities there are to do in Clearwater, FL
Clearwater News
Keeping you informed
Be in the know!
be informed about our latest offers
You can unsubscribe at any time