8 Guests You Can't Miss at Panama City Beach Comic Con
Mike Fisher
September 4th 2020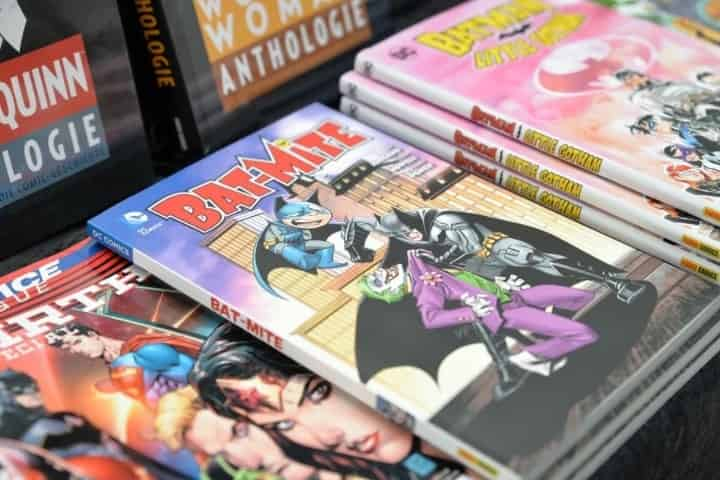 Panama City Beach, Florida, is known for beautiful beaches, family-fun things to do, a rockin nightlife, and one of the top sci-fi conventions on the Gulf Coast! Wait a second… so maybe Panama City Beach isn't known for the top sci-fi convention... but after Panama City Beach Comic Con, it could be! With a focus on all things Sci-Fi, Comic Book, and Cosplay, the range of activities and attractions at this inaugural event are something to be seen!
To add to the already amazing lineup of Panama City Beach Comic Con guests, activities like "Dead Inside" offer a real-time zombie apocalypse demonstration, placing participants in the center of a Walking Dead-like scenario armed with only a foam dart blaster to fend off the walkers!
Table of Contents
Panama City Beach Comic Con Previous Guests

Tony Todd
Kevin Nash
James DuMont
Lindsey McKeon
Felix Silla
Fan Built Replica Impala from the TV Show "Supernatural"
Jenifer Ann
Steve Scott

Panama City Beach Comic Con Lodging & Attractions
---
Panama City Beach Comic Con Previous Guests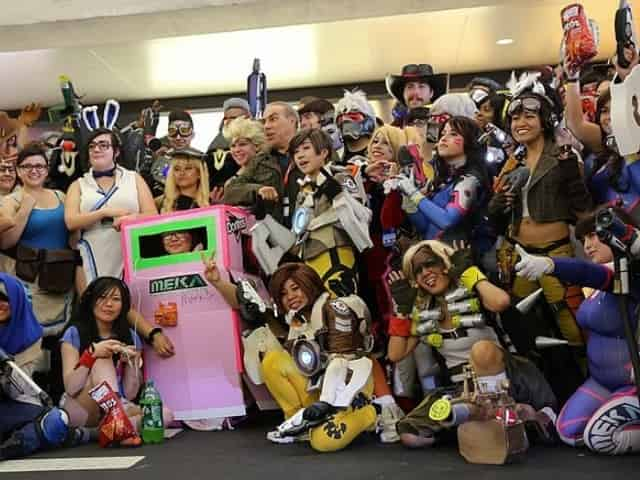 Image of cosplayers at Comic Con from Wikimedia
Meet & greet and panel guests at the previous Panama City Beach Comic Con range from comic book artists, to stars of the big screen! Including voiceover actors, professional wrestlers, cosplay experts, and multiple actors and actresses from the hit TV shows The Walking Dead and Supernatural, the list of guests at PCB Comic Con would impress any sci-fi fanatic. Here are 8 guests you can't miss at Panama City Beach Comic Con:
1. Tony Todd (Actor, Producer)
Best known for his terrifying portrayal of the "Candy Man," Tony Todd's career spans decades and breaks through the genre barrier. In the world of sci-fi, Todd has held notable roles in such films as Final Destination, Night of the Living Dead, The Crow, X-Files, and 3 incarnations of Star Trek! Expanding his career to the stage, voice-overs, producing, and singing, Todd has quite literally done it all in the entertainment world.
2. Kevin Nash (Wrestler, Actor)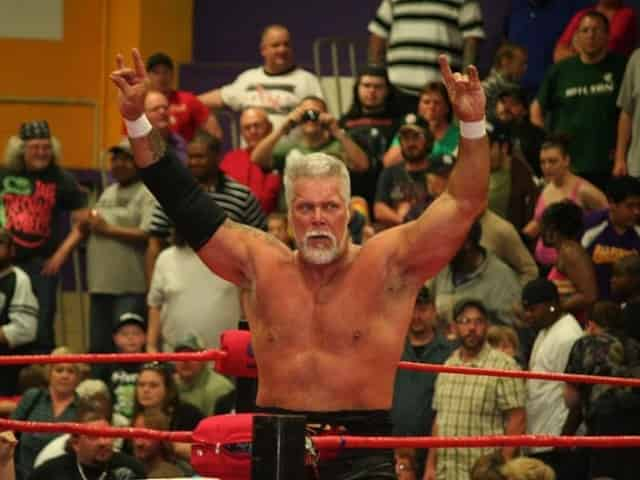 Image of Kevin Nash from Wikimedia
One of my personal childhood heroes, Kevin Nash is more than his 6'10 frame lets on. Nash's Claim to fame is his larger than life WWE persona, "Big Sexy," one that has been inducted into the WWE Hall of Fame! Nash's big screen credits include Magic Mike, Rock of the Ages, The Longest Yard, and Monster Brawl, with many Panama City Beach Comic Con fans recognizing him as "The Russian" in the 2004 film The Punisher.
3. James DuMont (Actor, Producer)
Perhaps one of the most accomplished character actors of the past decade, James DuMont has held supporting roles in some of the biggest blockbusters and most talked-about TV shows of the 2000s. Most recently appearing as Hal Osterly in Jurassic World, DuMont is no stranger to big-ticket productions. Fans of American Horror Story will recognize DuMont as "Foster" in season 3 of American Horror Story.
4. Lindsey McKeon (Actress)
The absolutely stunning Lindsey McKeon began her career at age 12, and has since graced the screen in hit TV shows and films alike. From Boy Meets World to Always Sunny in Philadelphia, this versatile actress has portrayed characters in top-notch comedy, drama, and sci-fi! Supernatural fans will recognize Lindsey as "Tessa" the Reaper, one of her many stand-out roles in TV land. McKeon is one of several actors/actresses featured in Supernatural, a sci-fi detective show starring Jensen Ackles and Jared Padalecki.
5. Felix Silla (Actor)
"The Man of Many Faces," Felix Silla has been beloved by sci-fi fans throughout the decades. As a stunt-ape in the original Planet of the Apes, "Wunka" the flying ewok in Star Wars Episode VI, and "Cousin It" on The Adams Family TV show, Silla sets the bar high for all costume and voice-over actors! Between movies, the accomplished actor appeared in Las Vegas and Reno night clubs performing his personal musical combo, "The Original Harmonica Band."
6. Fan Built Replica Impala from the TV Show "Supernatural"
Although this vehicle isn't an "actor," there was an episode of the show shot from the point of view of the classic Winchester-family car! This fan-built replica is so exact it was actually used in an episode of Supernatural! The appearance of the replica Impala in Supernatural season 9 makes the car the only screen-used car in the United States, and the only individual owned car that was ever screen-used!
7. Jenifer Ann (Cosplayer, Gamer, Artist, Model)
Bringing to life our favorite characters from TV, film, and video games, Jenifer Ann has solidified herself as one of the top costumers/cosplayers in the world! First introduced to cosplay by her close friend, the owner of Three Muses Clothing, Jenifer soon gained a following of loyal fans touring conventions across the country. Modeling since 2002, Jenifer Ann's beauty and ability to capture character looks and expression has continually amazed fans of sci-fi and cosplay!
8. Steve Scott (Illustrator)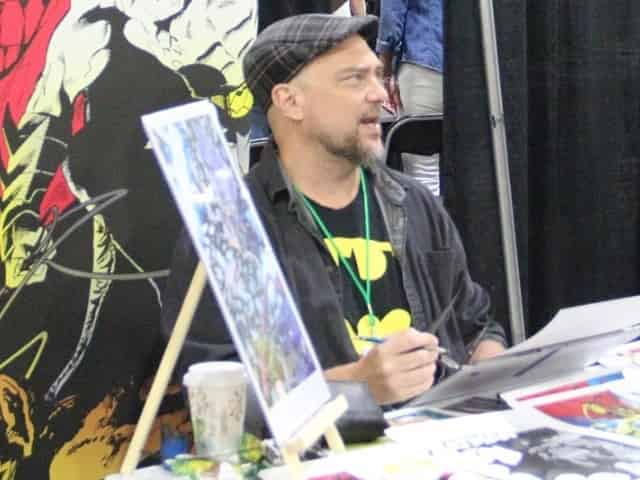 Image of Steve Scott at ATL Comic Con in 2018 from Wikimedia
Best known for his illustrations in DC, Marvel, and Dark Horse comics, Steve Scott has worked in all facets of the entertainment industry. Storyboarding and adapting artwork for hit TV shows and major Hollywood films including the CW's Smallville, and Indiana Jones and the Tomb of the Gods, Scott is considered by many one of the most accomplished illustrators of our generation. More recently, Steve Scott has lent his talents to graphic novel and video game design, with his most recent work found in the upcoming adaptation of Neil Gaiman's, The Graveyard Book.
Panama City Beach Comic Con Lodging & Attractions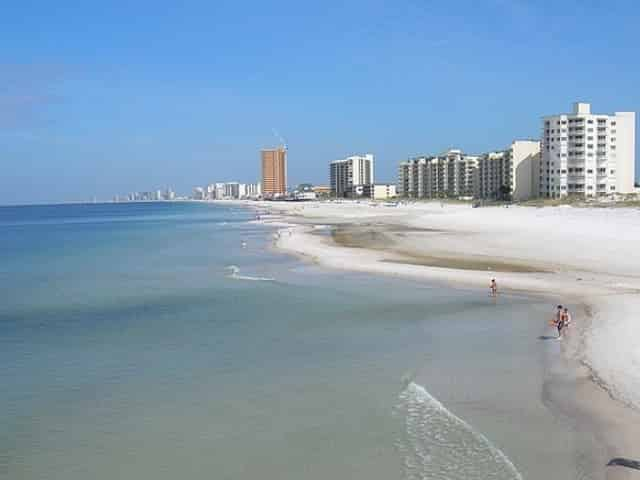 Image of condos in Panama City Beach from Wikimedia
Looking for something to do or somewhere to stay when not enjoying Panama City Beach Comic Con? Panama City Beach offers plenty of exciting activities and beachfront lodging, with special discounts for the fall season! With several discounted choices, TripShock.com's condos and hotels in Panama City Beach close to Panama City Beach Comic Con may be just what you're looking for! With up to 32% OFF and free activity credits and photo sessions, TripShock lodging will provide the perfect "home-base" for your sci-fi-filled weekend!
Panama City Beach, Florida, is a world-class vacation destination, don't miss your chance to experience all the city has to offer during Panama City Beach Comic Con! Fishing, Snorkeling, Dolphin Encounters, and Marine Parks await during your weekend on the Emerald Coast. With exclusive fall deals when booking online, including $100 Pontoon Boat Rentals, be sure to check out Panama City Beach things to do during Panama city Beach Comic Con!
Be in the know!
be informed about our latest offers
You can unsubscribe at any time