10 Best Things for Couples to do in Hilton Head, SC
October 12th 2023
Tripshock News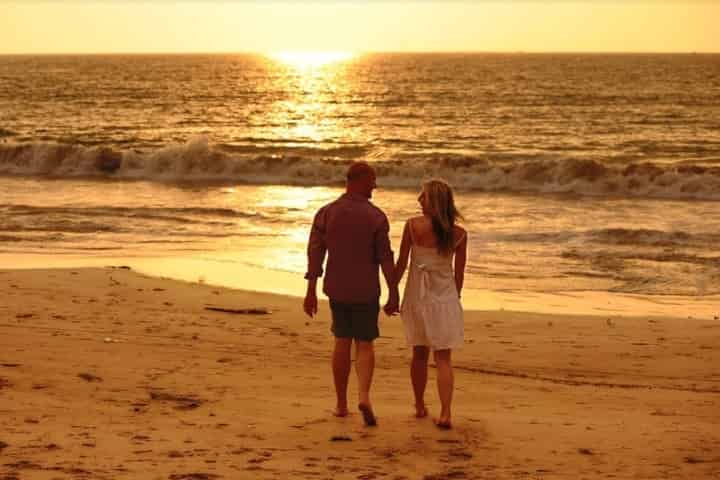 Famous for its top-notch golf courses and stunningly beautiful beaches, Hilton Head, SC, is consistently ranked among the top vacation destinations in the country! This small island, about 12 miles long and 5 miles wide, has so much more to offer, however, than your standard beach town. Hilton Head prides itself on preserving the local history, culture, and nature, meaning there are a ton of amazing experiences to attract all kinds of travelers.
If you're considering traveling to the area with your sweetheart for a romantic retreat, then you're in luck! Hilton Head, SC, is one of the top vacation destinations for couples, offering plenty of luxurious lodging, scenic views, and experiences to bring you closer to the one you love. Keep reading and discover the 10 Best Things for Couples to do in Hilton Head, SC, and turn this island oasis into your very own romantic getaway!
Table of Contents
Dolphin Cruises
Sailing Charters
Parasailing
Day Trips and Excursions
Pontoon Boat Rentals
Wine Tasting
Kayak Tour
Live Music
Shrimp Trawling
Romantic Dinner
---
1. Dolphin Cruises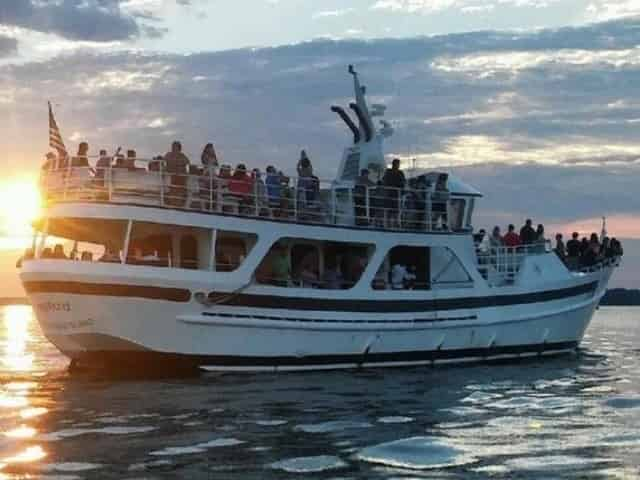 Searching for dolphins on a Hilton Head dolphin cruise is one of the top things for couples to do in the area
The nature surrounding Hilton Head is just as breathtaking as the island itself, and one of the best ways to see this natural beauty is aboard a scenic and spectacular dolphin cruise! Hilton Head dolphin cruises take you through the gorgeous Calibogue Sound to the headwaters of the majestic Atlantic Ocean in search of dazzling dolphins. This is the perfect time to hold your partner close, and take in the gorgeous sights and sounds of the area including:
Harbour Town
South Beach
Daufuskie Island
Grenadier Shoals
Tybee Lighthouse
Harbour Town Lighthouse
and MORE!
2. Sailing Charters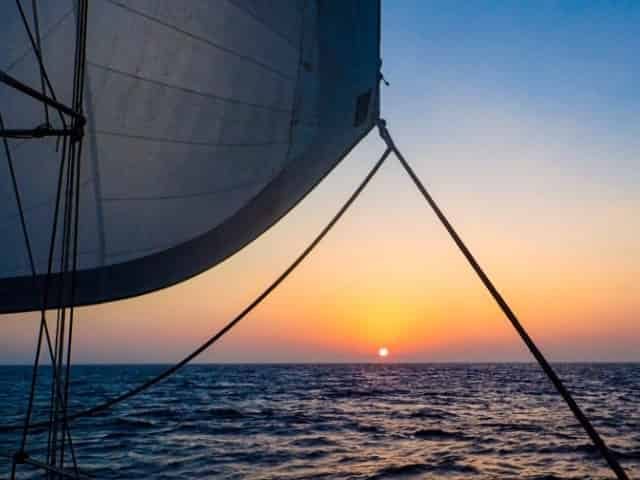 One of the top things for couples to do in Hilton Head is to chase the sunset on a romantic sailing charter
Sail through the crystal-clear waters of Hilton Head Island aboard a sailing charter for an unforgettable cruise along the coast. Sailing charters are as romantic as it gets! Sit back, relax, and enjoy the salt air, scenic views, and quality time with your favorite person. Be sure to look out for Hilton Head Island's favorite locals... the dolphins!
3. Parasailing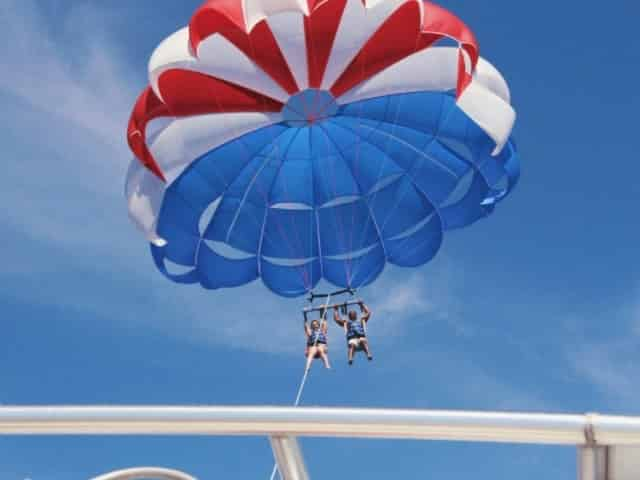 Sail high in the sky on a parasailing adventure with Island Head for unparalleled views and unforgettable moments with your favorite person
One of the top things for couples to do in Hilton Head, parasailing should definitely be on your vacation bucket list! Soar through the sky with your sweetheart, and enjoy quality time among the clouds. This is such an exhilarating bonding experience, as parasailing is equal parts thrilling and relaxing. Get your adrenaline pumping as you glide 400 feet into the air, and experience true serenity as you float at the top, taking in incredible views of the following:
Daufuskie Island
Harbour Town Lighthouse
Harbour Town Yacht Basin
Pods of Bottlenose Dolphins
Sea Turtles
Sharks
And MORE!
4. Day Trips and Excursions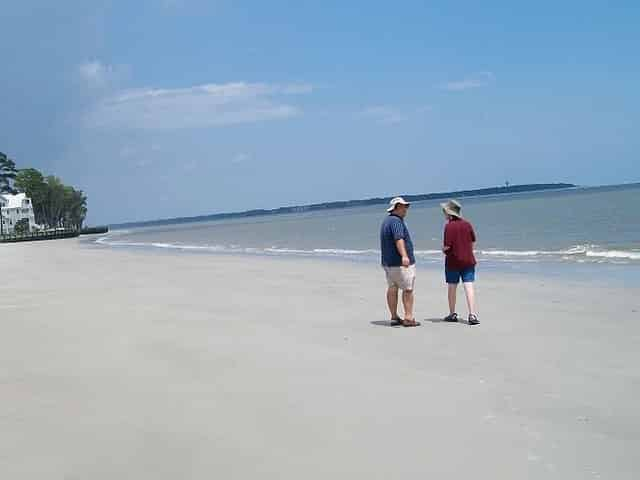 Image of the gorgeous beaches of Daufuskie Island from Wikimedia
A little exploration could be just the thing to bring you and your partner closer together. Luckily, there are a ton of incredible adventures to be had on a day trip/excursion from Hilton Head! Day trips and excursions come in many forms, meaning there is something to accommodate most interests and itineraries.
Day trips from Hilton Head will take you to either Daufuskie Island or Savannah, GA, depending on your selection. Daufuskie Island is just under ten miles from Hilton Head, and is only accessible by boat, so getting there is half the fun! Once you're there, you'll feel as if you've been transported to a whole new world with untouched nature and scenic beauty galore.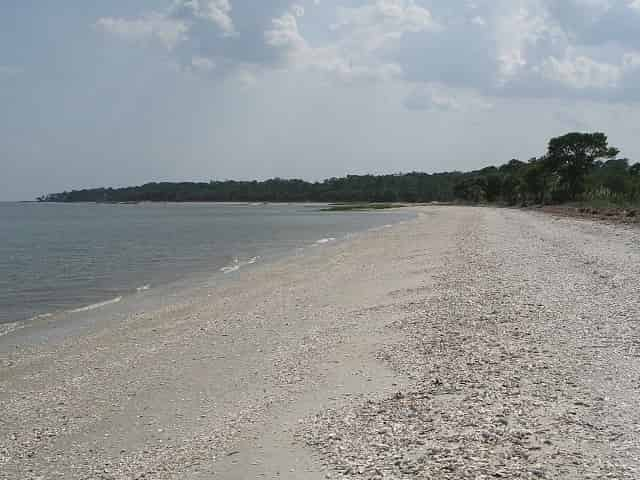 Image of an undisturbed beach on Daufuskie Island from Wikimedia
Speaking of being transported, it's important to note that golf carts are the main mode of transportation once on the island. Please be aware that golf carts should be rented prior to arrival. When booking a day trip/excursion from Hilton Head, it is recommended to review the restrictions and cancellation policy before booking, as it will let you know if the particular tour you selected includes a golf cart rental or not. Once you've got your rental, it's time to hit the road and discover the amazing wonders of Daufuskie Island like:
Secluded beaches
Daufuskie Island Rum Company
Bloody Point Lighthouse
Historic Gullah Homes
Silver Dew Winery
And that's just to name a few! Another place that travelers to Hilton Head like to visit on a day trip/excursion is the gorgeous and historic city of Savannah, GA. Cruises dock on River Street, allowing guests to explore the city and spend the morning shopping, dining, and sightseeing to their heart's content!
5. Pontoon Boat Rentals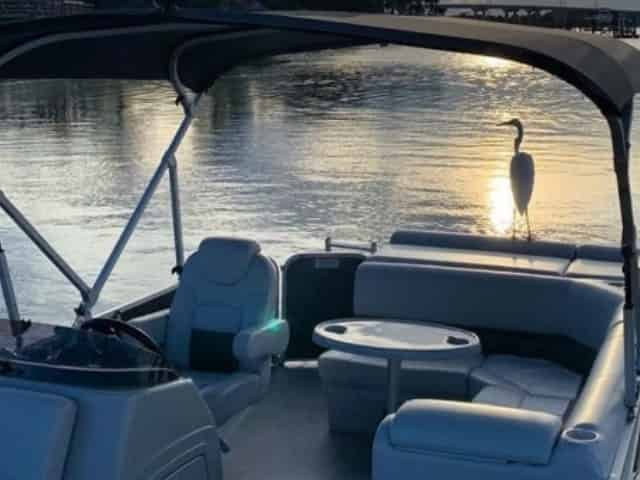 Rent a pontoon with your sweetheart for an intimate and unforgettable day out on the water
Hilton Head pontoon boat rentals will usually accommodate up to 10 passengers, but it doesn't have to! Renting a pontoon for just you and your significant other is a great way to spend some quality time on the water, and bond in the great outdoors. Pontoon rentals are customizable, as well, meaning you can explore at your own pace, and choose the sights you want to see! A few ways to make the most of your Hilton Head pontoon rental include the following:
Search for bottlenose dolphins, essentially creating your own private dolphin cruise
Idle through the stunningly scenic Skull Creek
Stop for lunch at a local waterside restaurant
Cruise up May River to the sand bar and Palmetto Bluff
Bring along your fishing equipment and try reeling in dinner
6. Wine Tasting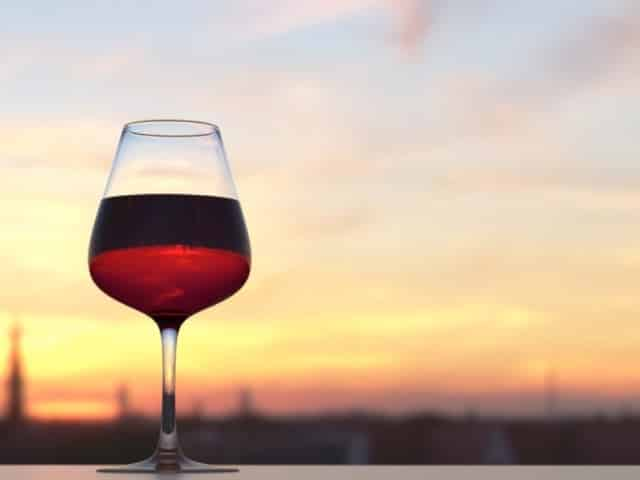 Wine tasting is one of the best things for couples to do in Hilton Head, as it is both fun and educational
Wine tasting makes for the perfect Hilton Head date night, as you can spend the evening enjoying the finer things, while also learning something new. Not only that, FlipKey, TripAdvisor's sister site, held a competition to choose one winery or brewery from each state that's worth traveling for, and Hilton Head's Island Winery won the title!
Island Winery is a family-owned and operated winery that opened back in 2006, and specializes in making handcrafted wines on site. They are particularly famous for their Low Country Fruit Wines, and their fun and fantastic wine tastings! If you're ready to try the local flavor, but haven't been to a wine tasting before, check out these wine tasting tips and make the most of this unique experience: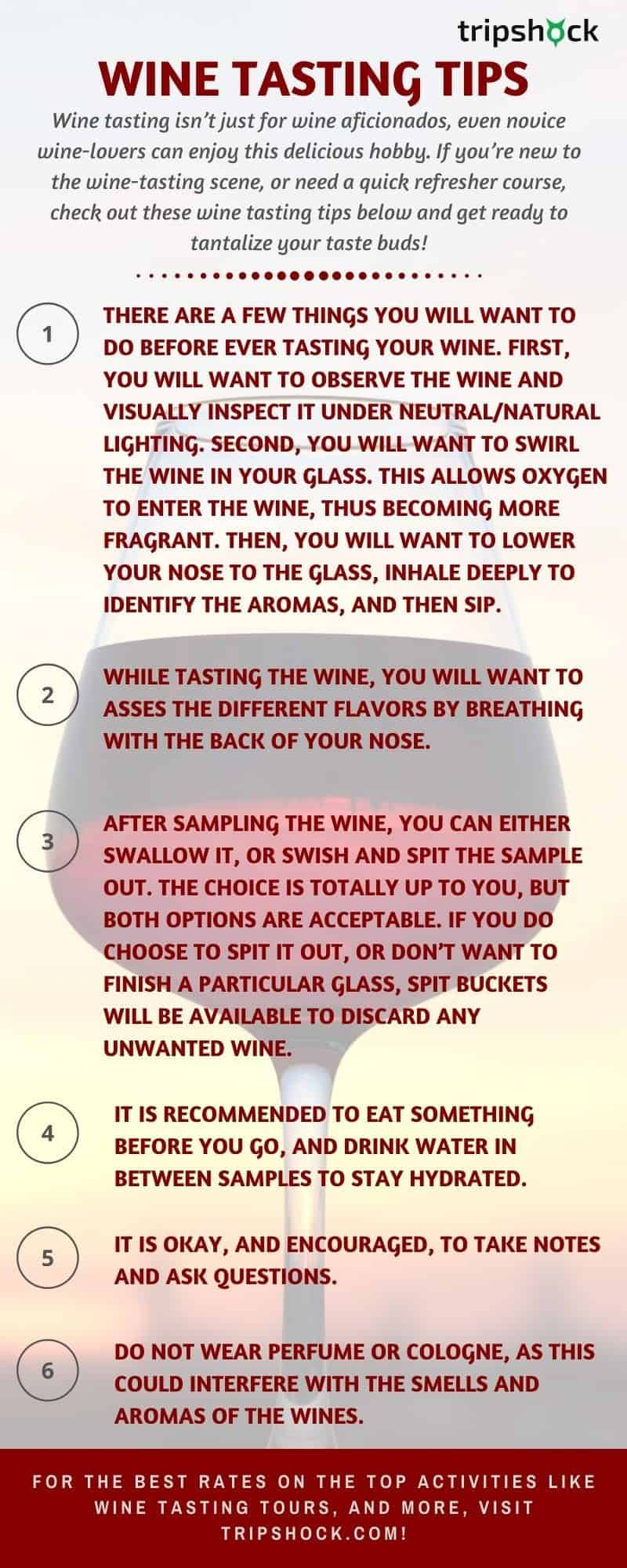 If wine isn't really your thing, you may want to consider checking out one of the delicious local breweries instead! Hilton Head Brewing Company and nearby Salt Marsh Brewing Company in Bluffton are amazing local spots with tasty craft beers to please any palate. If you're looking for something a little stronger, you may want to check out the Hilton Head Distillery or the Daufuskie Island Rum Company instead.
7. Kayak Tour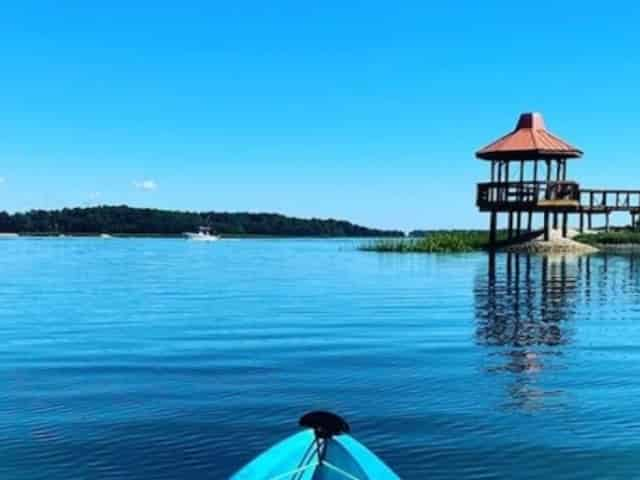 Serene and scenic kayak tour through beautiful Skull Creek
Rent a double kayak or two single kayaks and join in on a serene and scenic guided kayak tour! Kayak tours are a great way to reconnect with nature, and your partner, as you paddle together through the calm and wonderful waters of Skull Creek. Be sure to keep an eye out for brown pelicans, bald eagles, dazzling dolphins, and more!
8. Live Music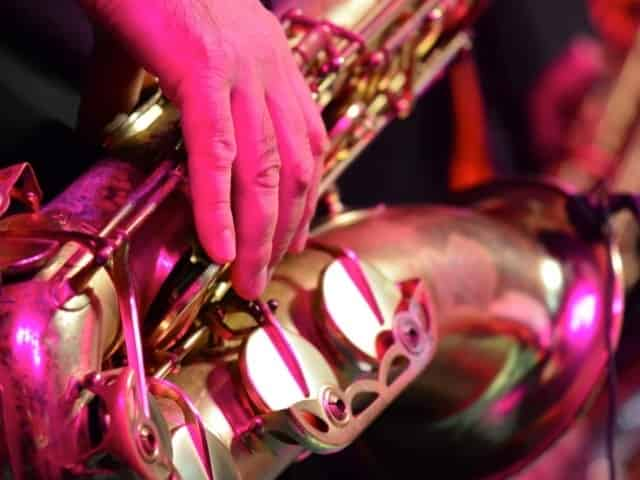 From live jazz in an intimate setting, to the top national performing acts, Hilton Head's music scene has something for everyone
When the sun goes down, the volume turns up in Hilton Head Island! Live music is easy to find, and checking out the local acts is another one of the top things for couples to do in Hilton Head, SC. If you're looking for something more refined, the Arts Center of Coastal Carolina presents show stopping musicals, plays, national touring acts, and more. If high-energy concerts and DJ sets are more your speed, then the Rooftop Bar at Poseidon is the place to be!
Many local bars and restaurants will also have live music nightly in the form of reggae bands, acoustic solo gigs, jazz, funk, and more! If that sounds like music to your ears, check out the following Hilton Head hot spots for amazing local talent:
The Boardroom
7 Greenwood Drive, Hilton Head Island, SC 29928
843-363-6636
Tiki Hut
1 S. Forest Beach Drive, Hilton Head Island, SC 29928
843-785-5126
The Jazz Corner
1000 William Hilton Parkway, Hilton Head Island, SC 29928
843-842-8620
Salty Dog Cafe
232 S. Sea Pines Drive, Hilton Head Island, SC 29928
843-671-2233
Reilley's Grill & Bar
7D Greenwood Drive, Hilton Head Island, SC 29928
843-842-4414
Big Bamboo Cafe
1 North Forest Beach Drive, Hilton Head Island, SC 29928
843-686-3443
Ruby Lee's South
19 Dunnagans Alley, Hilton Head Island, SC 29928
843-785-7825
9. Shrimp Trawling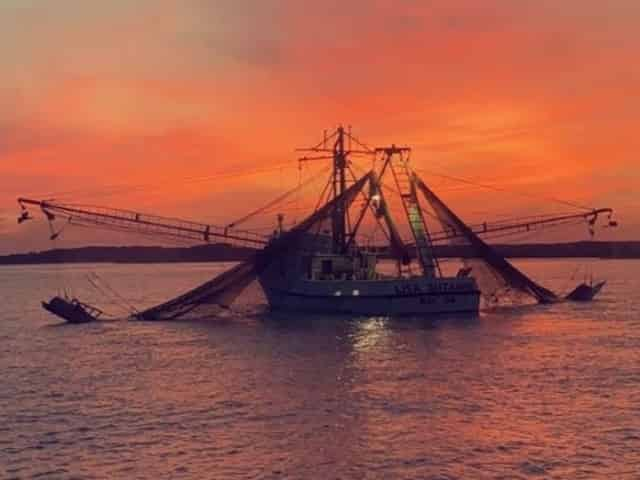 A Hilton Head Shrimp Trawling Expedition, pictured above, is a fun and unique way to spend time with your sweetie
When thinking of romantic things for couples to do in Hilton Head, shrimp trawling is probably not what first comes to mind. Shrimp trawling is essentially fishing for shrimp by pulling giant fishing nets through the water behind a boat. Not many places in the country offer shrimp trawling excursions, so taking advantage of this unique opportunity is sure to create lifelong memories.
Aboard a shrimp trawling charter, you will learn how a shrimp boat operates, learn about the local shrimpers, and take part in sorting the day's catch. This activity truly immerses you into the local culture, and allows you to see the area from a whole new perspective. Not only that, you get to take home your catch of the day, so you can serve up a romantic meal for two!
10. Romantic Dinner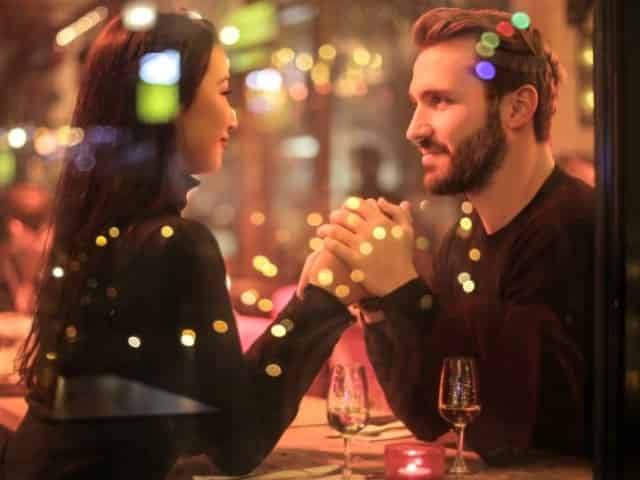 Couple enjoying a romantic dinner in Hilton Head, SC
If cooking up some fresh shrimp scampi after your shrimp trawling charter sounds like too much work, then have one of Hilton Head's top romantic restaurants cook up something unforgettable! Hilton Head Island has a wide variety of restaurants, serving up everything from fresh, local seafood, to authentic, mouth watering Italian dishes. Below are some of the top restaurants in Hilton Head for romance, date night, and delicious food:
Charlie's L'etoile Verte
8 New Orleans Road, Hilton Head Island, SC 29928
843-785-9277
Michael Anthony's Cucina Italiana
37 New Orleans Road, Hilton Head Island, SC 29928
843-785-6272
Skull Creek Boathouse
397 Squire Pope Road, Hilton Head Island, SC 29926
843-681-3663
The Jazz Corner
1000 William Hilton Parkway, Hilton Head Island, SC 29928
843-842-8620
Sunset Grille
Jenkins Island Road, Hilton Head Island, SC 29926
843-689-6744
The Studio
20 Executive Park Road, Hilton Head Island, SC 29928
843-785-6000
Vine
1 N. Forest Beach Drive, Hilton Head Island, SC 29928
843-686-3900
---
When it comes to a couples' retreat, Hilton Head has you covered. Not only are there a ton of things for couples to do in Hilton Head, but the area itself is such an ideal setting to spark some romance with your significant other. With gorgeous natural landscapes, astounding accommodations, and exceptional experiences around every corner, a trip to Hilton Head is sure to be the romantic getaway of your dreams!
Be in the know!
Be informed about our latest offers
You can unsubscribe at any time