10 Fun Orlando, FL Family Activities [Not Disney or Universal]
Suzanne Bratton
August 5th 2020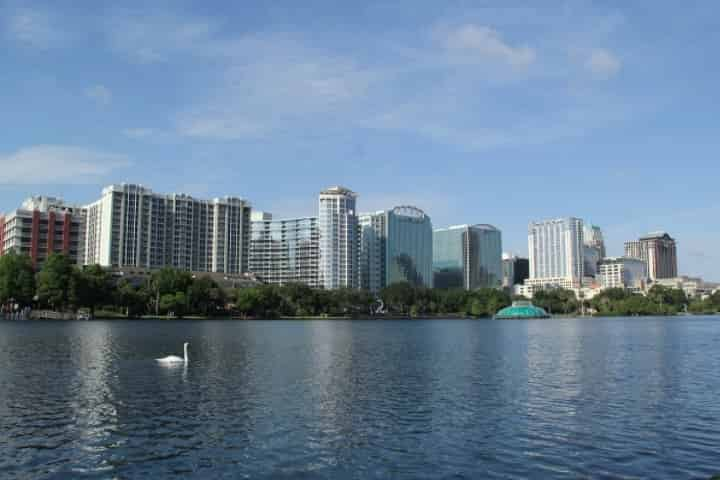 Orlando is synonymous with Disney World, Universal Studios, and theme parks in general. There are about 10 major theme parks, with hundreds of smaller, similar attractions scattered throughout the Central Florida area. If you've already experienced the parks, or have just spent a long day exploring one, you may be wondering what Orlando, FL, family activities other than Disney or Universal are out there.
Luckily, Orlando is so much more than a theme park paradise! Home to amazing museums, shopping, dining, tours, and more, Orlando has something to keep the whole family entertained, even when the parks are closed. Keep reading and discover the top Orlando, FL, family activities other than Disney or Universal, and experience a whole new side of this spectacular city!
Table of Contents
Airboat Tours
Visit the Safari Park
See a Live Gator
Museums
Local Nature and Parks
Shopping
Dining
Concerts and Shows
Boat Tours
City Tours
---
1. Airboat Tours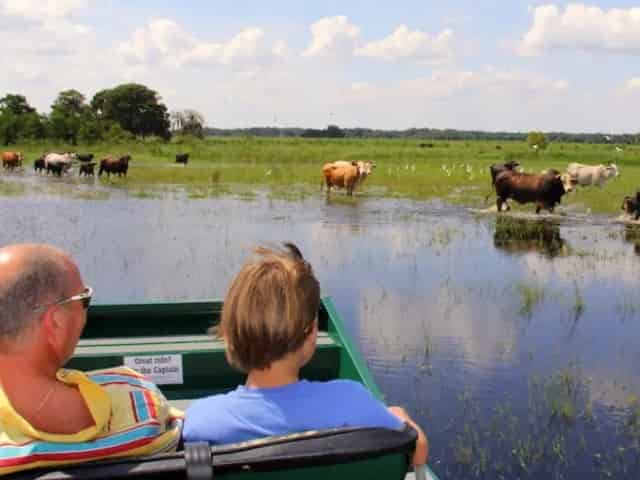 You never know what you'll encounter on an adrenaline-pumping Orlando airboat tour
Some of the best Orlando, FL, family attractions, other than Disney and Universal, lie just outside the city limits. While the town is full of enough treasures and attractions to spend a whole lifetime sorting through, the surrounding nature is truly outstanding and a sight to behold. Gliding through the waterways on an Orlando airboat tour is one of the best ways to witness Central Florida's natural splendor, and it makes for a fun and unforgettable adventure!
Airboats are a type of watercraft with a flat bottom that uses giant fans, as opposed to a motor, to coast along the picturesque Florida canals and waterways. The vessels are built this way to navigate shallow areas, where the water isn't deep enough for a standard propeller engine. When it comes to airboat tours in Orlando, you will typically be exploring the stunning Crystal River at Homosassa Springs Wildlife State Park, or the Headwaters of the Florida Everglades!
If you choose the Everglades route, expect to see beautiful lakes, marshes, flatwood, and wonderful wildlife like alligators, herons, bald eagles, and more! This area is about 40 miles from downtown Orlando. Another awesome airboat option is taking a tour through Crystal River at Homosassa Springs Wildlife State Park, which is about 86 miles from Orlando, depending on your location. At this beautiful park, visitors will enjoy scenic views of a crystal-clear spring, and possibly animal sightings from those native to the area, which include the following:
Manatees
Alligators
Black bears
Red wolves
Flamingoes
And MORE!
2. Visit the Safari Park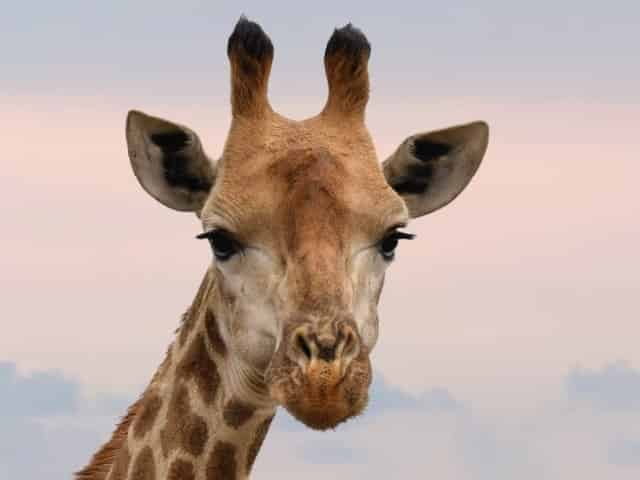 Feed giraffes and other amazing animals at the drive-thru Safari Park near Orlando, FL
Cruising through the Safari Park is an Orlando, FL, family activity the whole crew will love and won't soon forget! Bring your average trip to the zoo to the next level at the Safari Park, and get an up-close-and-personal wildlife experience as you cruise through the park in your own vehicle! Take in the luscious 85-acre park, and with over 100 exotic animals in house, you will want to be sure to keep an eye out for amazing animals, like the following:
Giraffes
Zebras
Eland
Antelope
American bison
And MORE!
As you travel down the two-mile trail, you will soon realize there is even more magic in store. The Safari Park has a huge area set up for alligator viewings, and even a place where you can stop and hand-feed a giraffe! The Safari Park in Orlando is a wonderful way to get in touch with your wild side in a safe, fun, and unique way!
3. See a Live Gator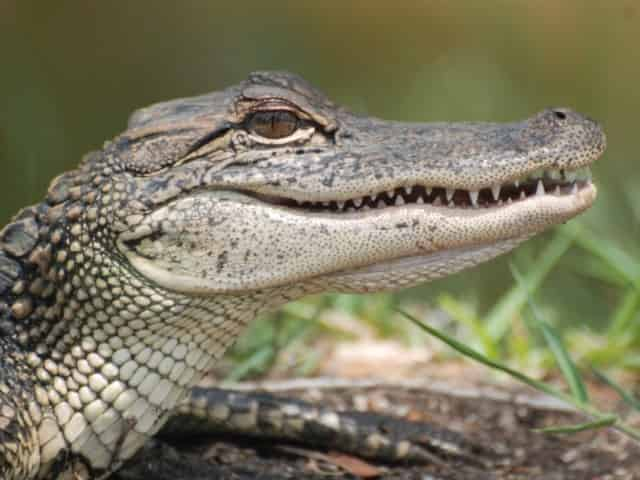 The thrill and excitement of seeing an alligator up close during an animal encounter is one of the top Orlando, FL, family activities, other than Disney or Universal
Is it really a trip to Florida if you didn't see at least one alligator during your stay? Luckily, there are many ways to see these prehistoric predators in Orlando, in a safe, controlled, and fun setting. If you're ready to see these reptiles at close range, then a trip to one of these gator parks may be just what the croc, or should I say doc, ordered:
Gator Golf Adventure Park: This is not your typical miniature golf course. Gator Golf Adventure Park is an 18-hole course that's home to over 200 alligators! Gator wrestling, feeding frenzies, and hands-on encounters are just a few of the many unforgettable things to do at Gator Golf Adventure Park.
Gatorland: Dubbed, "The Alligator Capital of the World," Gatorland is another great place to see all sorts of alligators from babies to 14-foot giant gators! Not only that, they are home to the largest collection of rare white alligators, a free-flight aviary, petting zoo, animal shows, ziplining, and more.
Gator Park: Gator Park is a wildlife refuge that houses over 200 animal species including alligators, owls, bobcats, and more. Guests will love the wonderful habitats, chats with the animal care crew, the cypress tree-lined boardwalk, the petting zoo, and of course, feeding the alligators!
4. Museums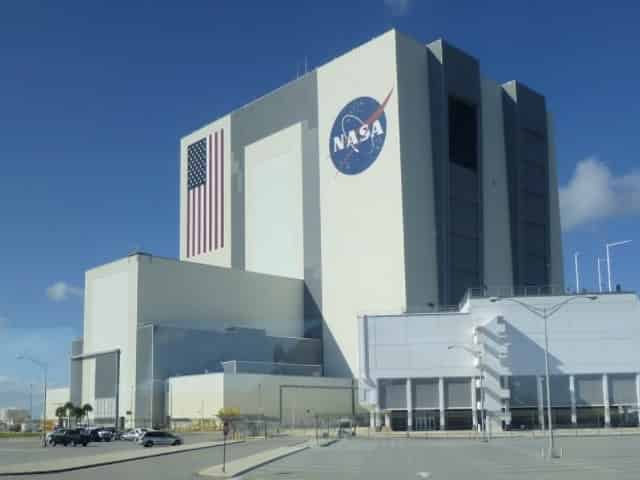 Image of the Vehicle Assembly Building at Kennedy Space Center by Reinhard Link via Flickr
When it comes to finding the best Orlando, FL, family activities, other than Disney or Universal, that combine both learning and fun, a trip to one of the many area museums will definitely do the trick! With dozens of marvelous museums in the area, sorting through the masses to find the museum for you can sometimes be overwhelming. But have no fear! We've compiled a list of some of our favorite Orlando museums for your convenience:
Orlando Science Center: Kids and kids at heart will both love the Orlando Science Center! This award winning, interactive museum is home to exciting exhibits, workshops, labs, theaters, an observatory, and more! Over 670,000 people visit this museum every year, and if you decide to make this a stop during your Orlando vacation, you'll understand why! For more information, click here: https://www.osc.org/.
Orlando County Regional History Center: The Orange County Regional History Center showcases 12,000 years of Central Florida history and heritage. As a Smithsonian affiliate with four floors full of incredible exhibits, there's something for everyone in your group, all ages and interests included.
Orlando Museum of Art: The Orlando Museum of Art was built in 1924, and houses amazing art across all mediums. Guests to the museum will also enjoy special exhibits, programs, lectures, classes, and more!
Kennedy Space Center: Located about an hour away from Orlando in Merritt Island is the Kennedy Space Center, which is absolutely out of this world! Visitors will enjoy a guided tour of the Kennedy Space Center, and a guided tour by NASA staff members through the Rocket Garden. View the Vehicle Assembly Building, Launch Pad, and Apollo/Saturn V Rockets for a super-stellar Orlando museum experience!
5. Local Nature and Parks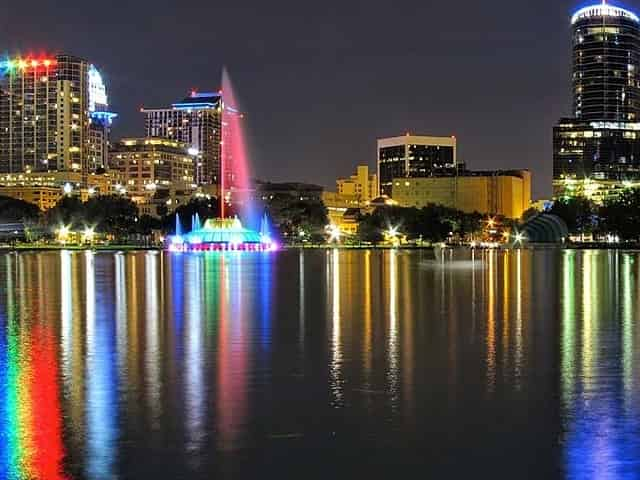 Pictured above is Lake Eola Park at night, one of the best parks to visit in downtown Orlando! Image from Wikimedia
Sometimes all you need to do to bring the family together is to spend some quality time in the great outdoors! When most people think of Orlando, usually theme parks and big city attractions will come to mind. Orlando and the surrounding areas, however, are actually full of luscious greenery and natural beauty just waiting to be explored! If a little fresh air sounds like just what you need to have the perfect afternoon, you may want to check out one of these nearby parks or trails:
Lake Louisa State Park
Blue Spring State Park
Wekiva Springs State Park
Lake Eola Park
Kelly Park and Rock Springs Run
West Orange Trail
The Great Florida Birding and Wildlife Trail
The Tibet-Butler Nature Preserve
Harry P. Leu Gardens
Canaveral National Seashore
6. Shopping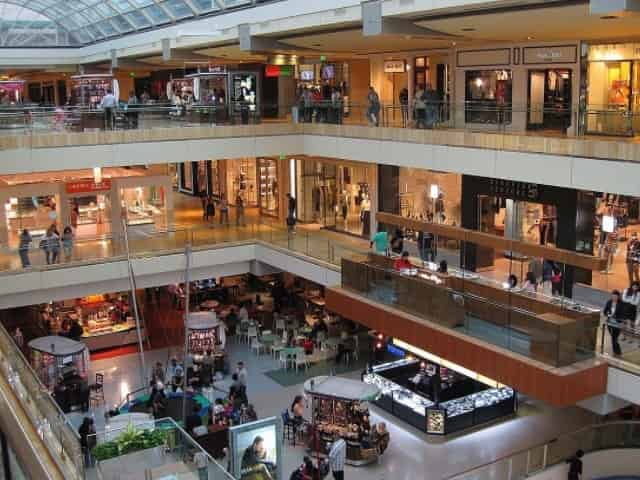 Image of the interior of The Galleria in Orlando from Wikipedia
Essential to any family vacation is a shopping trip, and that definitely holds true in Orlando, FL! Not only is shopping a great way to beat the Central Florida heat, and the perfect rainy day activity, it is also just plain, old-fashioned fun! Whether you're looking for designer brands to wear for a night out on the town, or are looking for a cool, local boutique to bring home souvenirs, Orlando has you covered! Below are a few of the best place to shop in Orlando, to help you find the perfect treasure to remember your trip by: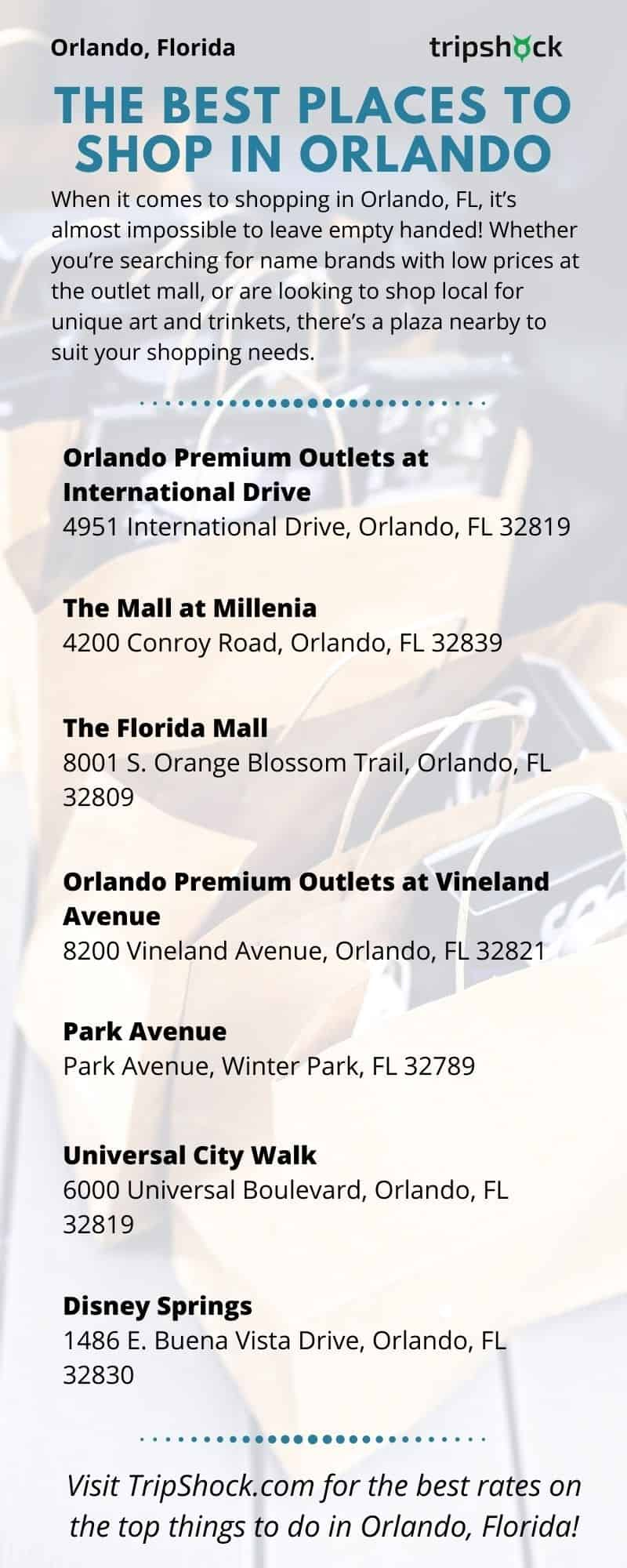 7. Dining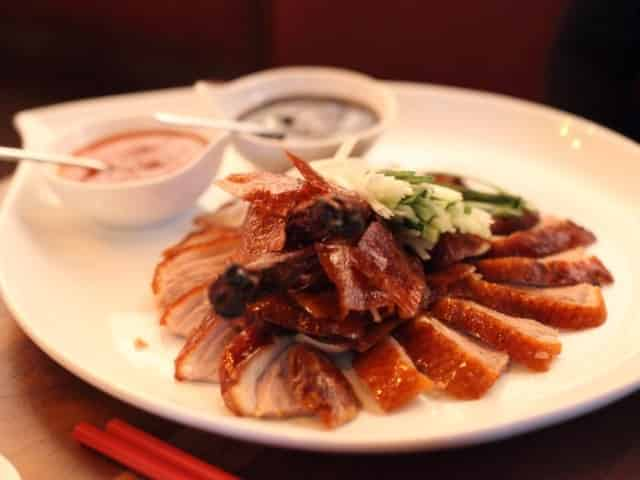 Peking Duck from Morimoto Asia, whose celebrity/head chef is Masaharu Morimoto, by Steven Miller via Flickr
After all that shopping and family fun, it's time to eat! Orlando has a ton of delicious eateries, offering everything from fresh seafood to massive, mouth watering steaks and burgers. If you're having trouble deciding where to start, check out this list with a few of our favorite restaurants that are sure to satisfy almost any craving!
Breakfast
Keke's Breakfast Cafe
4192 Conroy Road, Suite 100, Orlando, FL 32839
407-226-1400
Se7en Bites
617 Primrose Drive, Orlando, FL 32803
407-203-0727
Omelet Bar
12250 Strategy Boulevard, Orlando, FL 32817
407-704-1597
Lunch
Yellow Dog Eats
1236 Hempel Avenue, Windermere, FL 34786
407-296-0609
Lazy Moon
11551 University Boulevard, Orlando, FL 32817
407-658-2396
Toasted
10783 Narcoossee Road, Orlando, FL 32832
407-930-8682
Dinner
Luma on Park
290 S. Park Avenue, Winter Park, FL 32789
407-599-4111
Toothsome Chocolate Emporium
6000 Universal Boulevard, Orlando, FL 32819
407-224-3663
Prato
124 N. Park Avenue, Winter Park, FL 32789
407-262-0050
While you can't go wrong with any of the options listed above, if you're looking for a more unique experience, you may want to consider making a reservation at one of Orlando's many delicious restaurants with celebrity chefs! From Iron Chef contestants to James Beard Award winners, there are talented and famous chefs sprinkled all throughout this amazing city! Below are a few of top celebrity chef restaurants for an original, and delicious, dining experience:
JALEO: José Andrés
Morimoto Asia: Masaharu Morimoto
Homecomin' Florida Kitchen: Art Smith
Chicken Guy!: Guy Fieri
Wolfgang Puck Bar & Grill: Wolfgang Puck
8. Concerts and Shows
Two knights jousting at the Medieval Times dinner show, one of the top shows in Orlando, FL
The party doesn't stop when the sun goes down in Orlando! A Central Florida hub for the arts, Orlando has a ton of family-friendly shows, concerts, and events to keep the whole crew entertained. From Broadway performances to rockin' concerts, there's a show for every age and interest; below are a few of the top shows in Orlando:
Pirates Dinner Adventure Show: Hit the high seas with the amazing cast and crew of the Pirates Dinner Adventure Show! Enjoy a delicious meal and prepare for adventure as you watch ferocious pirates battle it out over buried treasure.
Medieval Times Dinner Theatre: Let the tournaments begin at the Medieval Times Dinner Theatre! Watch heroic knights joust, show off incredible horsemanship and swordplay, and test their skills in a family-friendly competition.
The Rock Dinner Show: This Vegas-style show takes you through an incredible musical journey with an all-star cast performing hits by the top rock and pop artists of all time! You'll feel as if you've been transported back to a time where these icons ruled the stage.
These top shows are sure to bring entertainment and excitement to any vacation! Both fun and family friendly, even the little ones are able to enjoy the arts in Orlando. If you're looking to take it one step further, however, you may want to check out one of the many area theaters for Broadway shows, ballet performances, symphony orchestras, and more! If this sounds right up your alley, be sure to check the showtimes at one (or all!) of these popular theaters:
Mad Cow Theatre
Dr. Phillips Center for the Performing Arts
Orlando Repertory Theatre
Orlando Theatre
And the live entertainment doesn't stop there! Many of the top superstars, from rock legends to pop sensations, have performed their way through Orlando's many amazing concert venues. If singing and dancing the night away at a family-friendly concert sounds like a plan, then be sure to check out the headliners at one of these amazing Orlando concert venues:
House of Blues Orlando
Hard Rock Live Orlando
Amway Center
Plaza LIVE Orlando
9. Boat Tours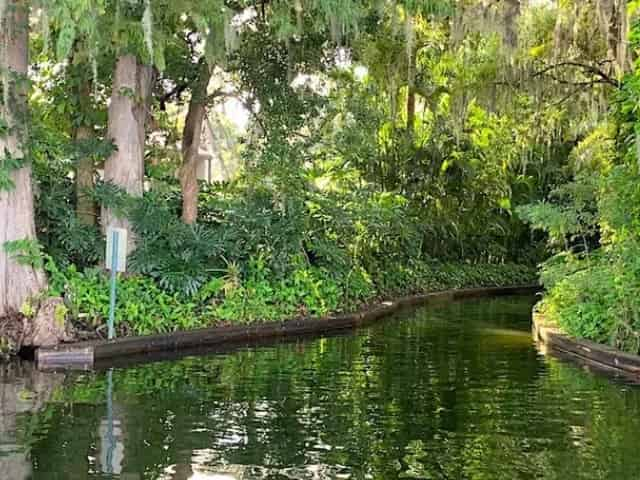 Pictured above is just one of the many spectacular scenic views to take in on an unforgettable boat tour in Orlando
Exploring the canals and waterways of Orlando and the surrounding areas is a great way to immerse yourself in the local culture. Not only that, you get to see the city in a whole new way, providing a completely new perspective of this amazing Central Florida town. Led by a knowledgeable, local, and enthusiastic guide, this is a great way to get the real insider's scoop, and ensure that you're seeing the best that Orlando has to offer!
Orlando boat tours come in all shapes and sizes, meaning there is a tour to appease even the most critical commuters. Hop aboard a boat tour through the Winter Park waterways, and be amazed at the magnificent mansions and landscape. Looking for something a little more in tune with nature? Day trips from Orlando to Mount Dora will yield incredible boat tours down the Elfin River and nearby areas, with scenic countryside and wonderful wildlife viewing galore!
10. City Tours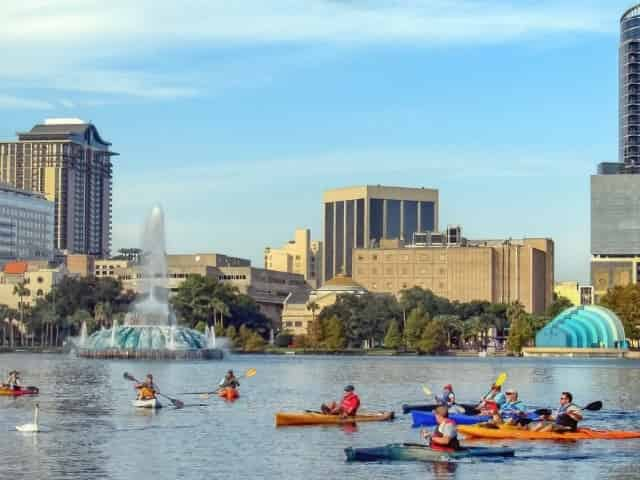 One of the top things to do in Orlando, FL, city tours provide incredible insight and stunning city views, like the one pictured above
City tours are another awesome way to placate the masses when looking for the best Orlando, FL, family activities, other than Disney or Universal. City tours allow you to explore the area, and rest assured knowing you're seeing the best of the best when it comes to Orlando. Not only that, they come in all shapes and sizes, from walking tours to bus tours, so there is a tour to accommodate every type of traveler.
---
As you can see, there are plenty of options when it comes to the best Orlando, FL, family activities other than Disney or Universal. While the area theme parks are amazing, and definitely worth a visit, Orlando is so much more than roller coasters and amusement parks. On your next trip to Orlando, try one of these fun family attractions, and make this vacation to Central Florida the best one yet!
Orlando News
Keeping you informed
Be in the know!
be informed about our latest offers
You can unsubscribe at any time