Sea Turtle Nesting Season on the Gulf Coast
Suzanne Bratton
September 4th 2020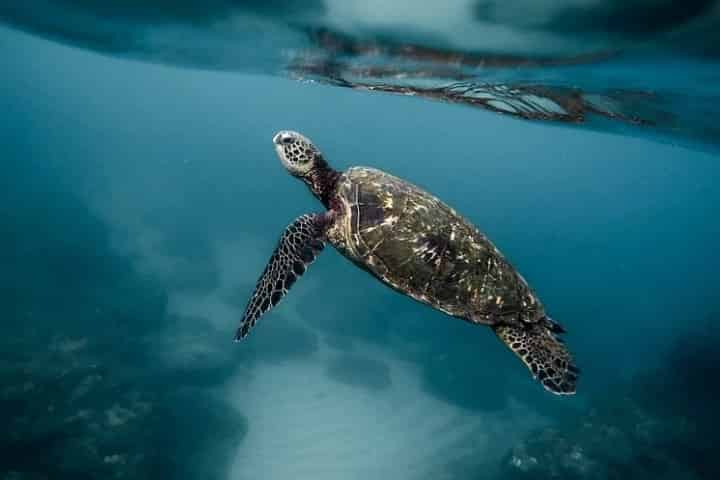 Sea turtle nesting season is synonymous with summer along the Gulf Coast. There is a very high chance that you will see one of these majestic aquatic creatures during your stay at the beach. Observing nestlings hatch and make their way to the sea as quickly as their little fins will carry them is one of the most exhilarating experiences to be had.
While the urge to pick up these tiny dinosaurs and help them to the water is almost unbearable, turtle lovers must resist the temptation. Since sea turtles are endangered, there are many things to consider and be aware before approaching one in its natural habitat. If you are lucky enough to get the chance to observe these amazing creatures while on your beach vacation, take time out to do so… safely.
Sea Turtle Facts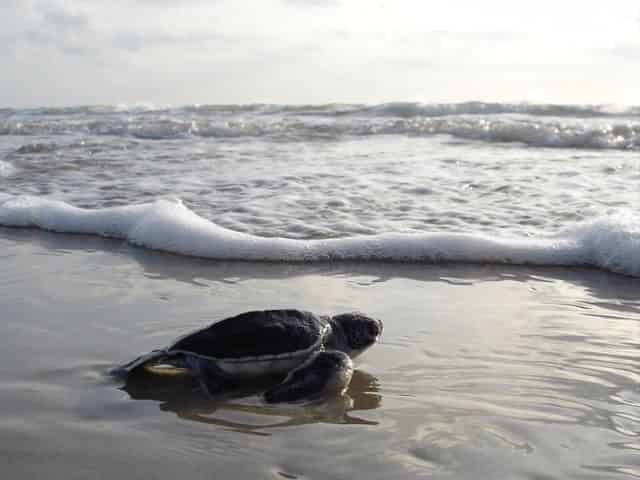 Sea Turtle nesting season lasts from May 1 to October 31.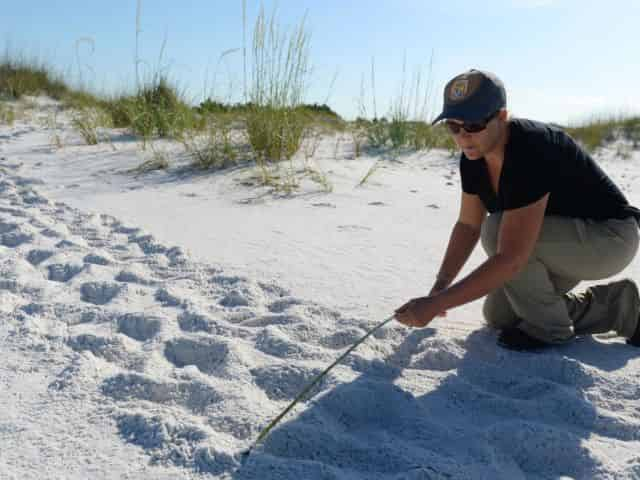 "Sea Turtles Nest on Tyndall Beaches" by Airman 1st Class Cody R. Miller
Protected under the Endangered Species Act of 1973, sea turtles are among the most endangered marine species swimming in the waters off the Emerald Coast today.
Year after year, sea turtles return to the same beach to nest and lay about 100 eggs.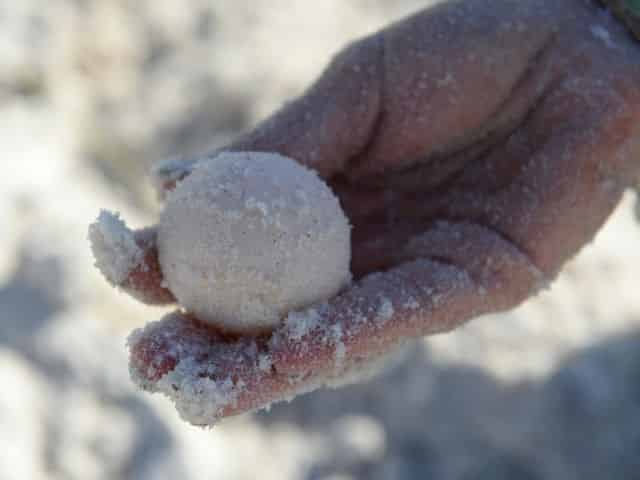 "Sea Turtles Nest on Tyndall Beaches" by Airman 1st Class Cody R. Miller
Hatchlings are attracted to the bright openness of the water and are disoriented by lighting from oceanfront homes.
Only an estimated one in 1,000 to 10,000 hatchling sea turtles will survive to adulthood.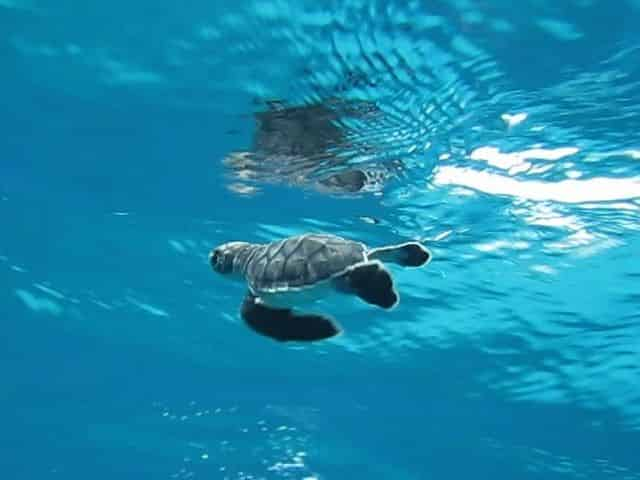 NPS Image by Ryan Fura
Humans are the biggest threat to endangered sea turtles.
What You can do to Help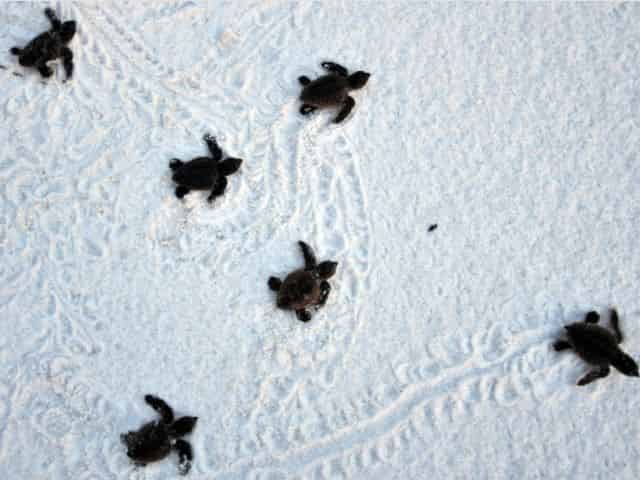 U.S. Air Force photo by Airman Anthony Jennings
Beach communities from Destin to Orange Beach have adopted lighting ordinances and "Leave No Trace" programs to ensure that hatchlings reach the water safely. During your stay on the beach, make sure all outdoor lights are turned off at night, and pull all shades and curtains to block light streaming from oceanfront windows. Remove all beach chairs, toys, umbrellas, and trash from the sand and flatten any sand castles and fill all holes.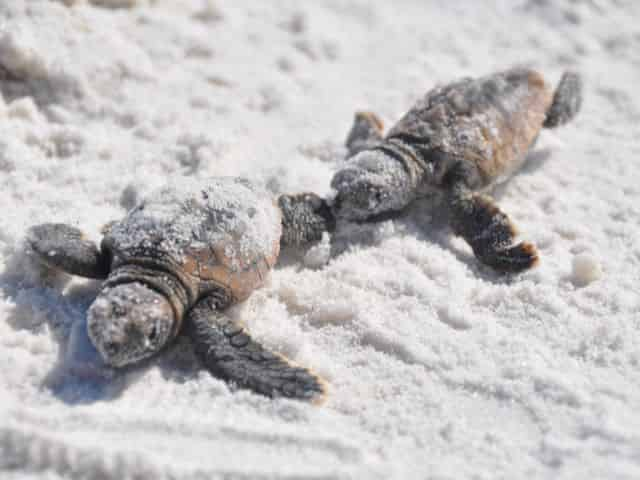 U.S. Air Force photo by Senior Airman Veronica McMahon
One light or one hole in the sand can mislead and trap hundreds of baby sea turtles, ruining their chance for survival. If you see a sea turtle nesting, stay out of her way and do not use a camera flash or a flashlight. Contact local authorities if you notice a sea turtle in harm's way.
Looking for a way to explore 30A's natural beauty and wildlife in a safe and fun way? Click here for the top snorkeling tours in 30A
Be in the know!
be informed about our latest offers
You can unsubscribe at any time