Washington DC Bus Tour Coupons 2023
February 17th 2023
Jeannelle Douglas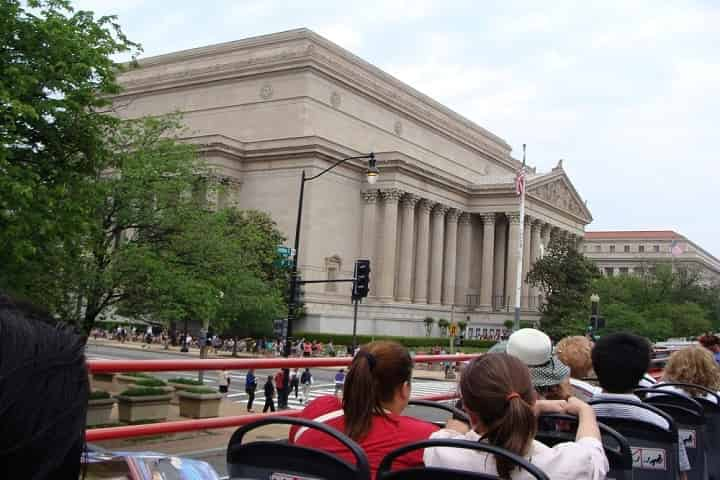 WASHINGTON, D.C.:
This is one of the most beautiful cities in the world and visiting is on a lot of people's bucket lists. It's a huge city that has so much to offer, but you might be on a budget or only have a short amount of time to spend there. One way that can help you get the most out of your trip is taking advantage of
Washington D.C. bus tours
either before or after visiting important landmarks in the city.
Table of Contents
Washington DC Bus Tour Coupons 2023
Washington DC Bus Tour Highlights
Information About Bus Tours
More Info About Washington DC Bus Tours
---
Washington DC Bus Tour Coupons 2023
Pictured above is the U.S. Capitol with a tour bus.
Washington DC bus tours can be a great way to get a glimpse of the city, especially if you're short on time or want to see as much as possible in one day. Enjoy hours of riding around on a bus with a guide who will tell you about the history of the city and point out different places of interest. You will also stop at several landmarks so that you can get off the bus and take pictures, look around, and explore up close.
If you're looking for one of the best things for couples to do in Washington D.C., riding the bus is the way to go. Why try to navigate yourself through one of the most confusing cities in the world, when you can sit back and enjoy the sights?
A Washington D.C. bus tour allows you to see the nation's capital in all its glory. You will see some of the most stunning areas that the city has to offer. Notable landmarks like Lincoln Memorial, U.S Capitol, and Washington Monument are a few of the places that draw people from all over the globe to this historic city.
Washington DC Bus Tour Highlights
Visit famous landmarks such as the U.S. Capitol Building, White House, Martin Luther King Jr. Memorial, Lincoln Memorial, and more.
Get live narration from an experienced tour guide.
See the glorious city in a comfortable, luxurious, climate-controlled bus.
Take an unforgettable journey through the National Mall.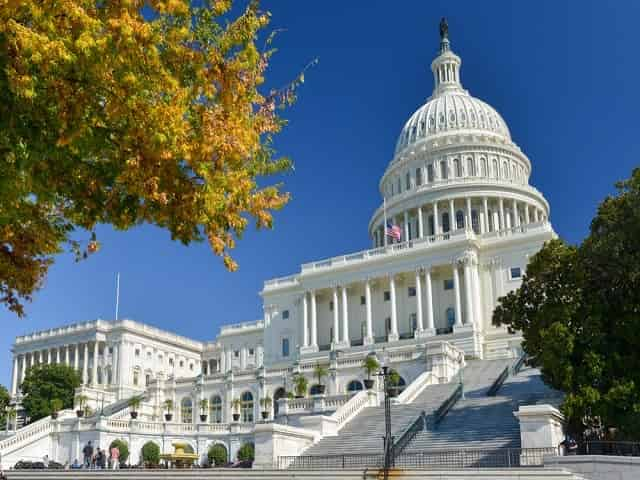 See notable landmarks such as the U.S. Capitol Building, White House, and more.
Information About Bus Tours
Bus tours in Washington DC are a great way to see the sights and learn about the history of the nation's capital. Some of the best-known attractions and museums in DC are within a short distance of each other, making it easy to view several highlights in one day on a bus tour. Bus tours are an affordable, convenient way to get a feel for the city, and they can be a great alternative to driving yourself if you don't know your way around. Bus tours are perfect for groups of all sizes as well—so whether you're exploring with your family or your school group, your business associates, or just with a few friends, there's something for everyone.
Bus Tours in Washington DC Coupons
Coupons for Washington DC bus tours are no longer available on Tripshock.
More Info About Washington DC Bus Tours
USA Guided Tours Hours- Daily departures are 10 a.m.
USA Guided Tours Parking- Free parking is available onsite.
Be in the know!
Be informed about our latest offers
You can unsubscribe at any time