What to Do on a Rainy Day in St. Pete, FL
Tess Hart
May 22nd 2020
When you first think of going to the beach, a sunny day without a cloud in the sky probably comes to mind. In reality, rain naturally occurs for at least a few minutes most days in a beach town, including in St. Pete, FL. So, I'm sure you're wondering what to do on a rainy day in St. Pete, FL.
Take a deep breath and don't panic! You picked a perfect location for your trip by choosing St. Pete, FL. This city has amazing indoor attractions for you to experience when the weather isn't cooperating or when you run out of sunscreen and need a place to escape. If you are wondering just what to do on a rainy day in St. Pete, FL, make sure to check out all of TripShock's top ideas for your next vacation below!
Table of Contents
Visit the Aquarium
Sunset Cruises
Alligator Attraction
Mural Tours
The Museum of Science and Industry
The Florida Holocaust Museum
Daytime Cruises
Beer Tasting
---
1. Visit the Aquarium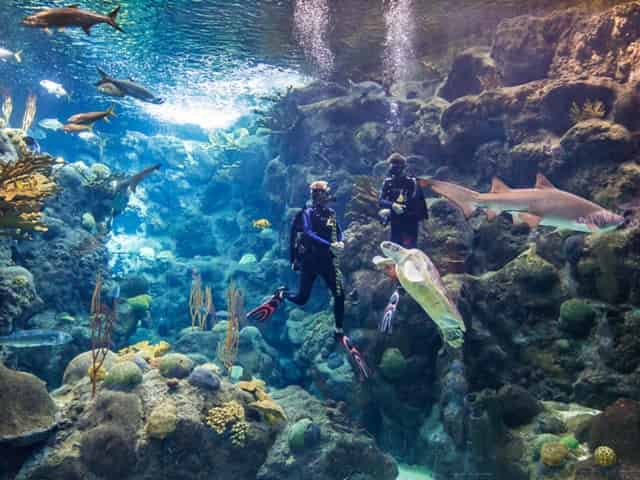 Dive into an amazing underwater world at one of the top aquariums in St. Pete, FL, for a fun-filled, indoor experience the whole family will love
If you can't be out in the ocean, why not at least spend some time learning more about the species that call it home? At the Florida Aquarium, you will get both an educational and exhilarating experience that your group soon won't forget.
At the touch pool, you can touch cownose rays, bamboo sharks, sea stars, and anemones! You will want to visit the 500,000-gallon Coral Reef to see sharks, sea turtles, and moray eels. This is the perfect place to spend a rainy day with your group with its devotion to entertaining, educating, and inspiring visitors.
2. Sunset Cruises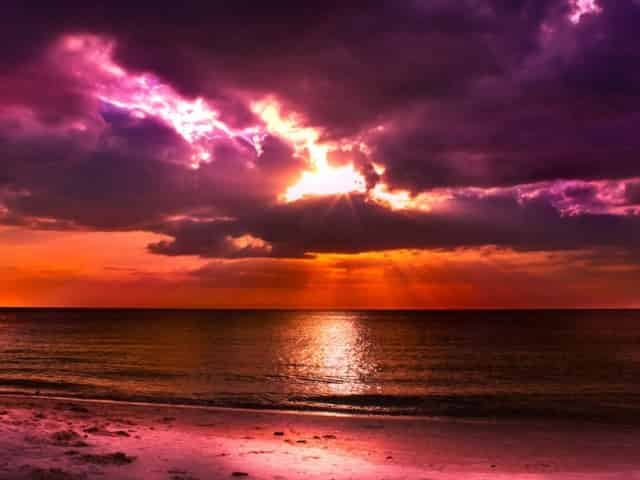 One traveler describes the St. Pete sunset she saw on a sunset cruise in a recent Traveler Story as absolutely gorgeous
There is nothing more magical than a sunset cruise! You might think that rain would hinder this experience, but most boats have large indoor cabins for guests to relax in while enjoying the views of the gorgeous sunset.
Whether you want a romantic evening on the water, or a fun way to see the city skyline, there is a perfect sunset cruise for your trip. The rain will add a peaceful, calming affect to your ride as you can watch the raindrops meet the ocean surrounding you.
3. Alligator Attraction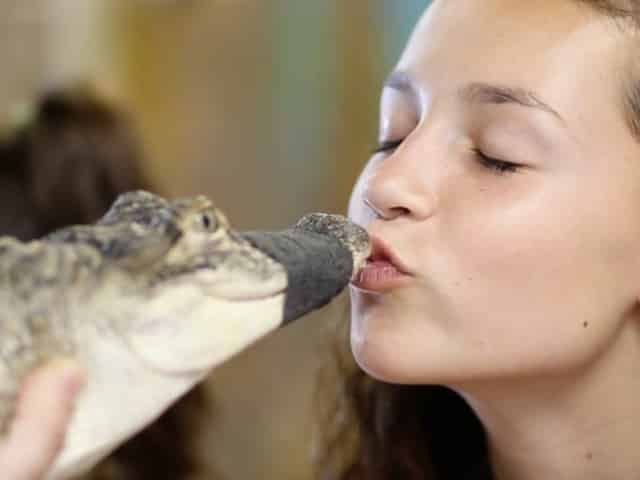 Young girl gives an alligator a smooch at Alligator Attraction in St. Pete, FL
Everyone wants to experience kissing in the rain! And who says that kiss has to be with another human? You definitely will want to experience puckering up to an alligator at Alligator Attraction while in St. Pete, FL.
You won't just get to kiss these scaly creatures, but can feed and hold them, as well. You also will get to see turtles, lizards, and scorpions. This attraction isn't all about getting a good smooch, you will also learn about what it takes to be a gator trainer, too.
4. Mural Tours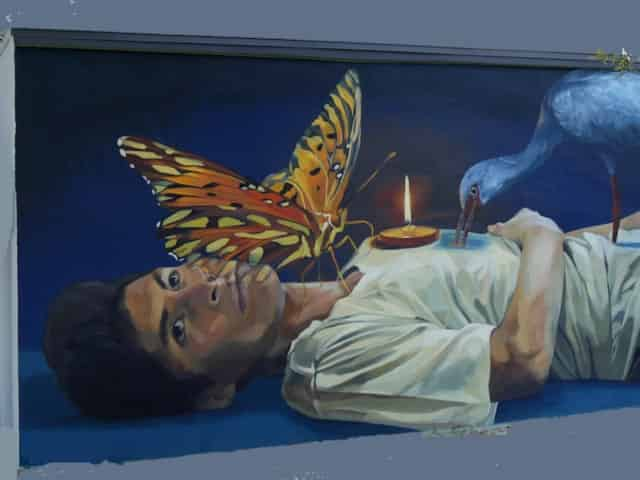 See breathtaking murals, like the one pictured above, on a mural tour with Paradise Tours and Transportation Services
When thinking about what to do on a rainy day in St. Pete, FL checking out some of the beautiful local art should be at the top of your list. To ensure you get to see all there is to see in this beach town, a mural tour is the perfect option!
On a mural tour, you will get to view notable murals in downtown St. Petersburg from the comfort of a bus that will shield you from any impending weather. You also will get to see hot spots, landmarks, a gallery, and a museum, while enjoying narration throughout.
5. The Museum of Science and Industry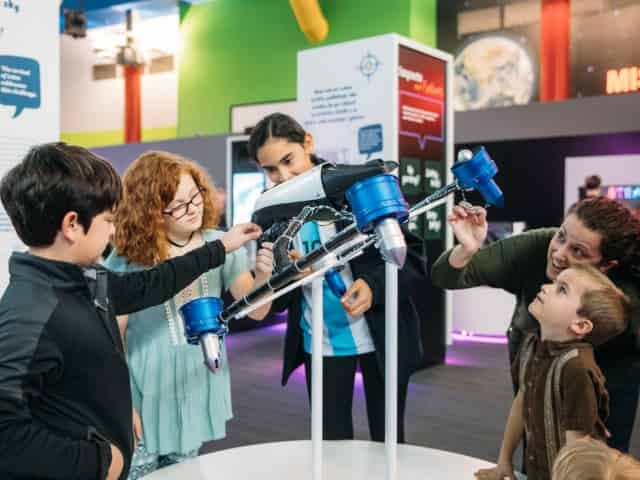 One of the best museums in St. Pete, FL, the whole family will love all the interesting displays this museum has to offer
If you can't spend your day being a beach bum, head on over to the Museum of Science and Industry to grow your knowledge. This interactive science museum has over 100 hands-on activities.
You will definitely want to take a trip to the Dinovations Lab exhibit, which features a 30-foot-tall Diplodocus skeleton! You can also learn all about space at the Saunders Planetarium show. This museum is just a short drive from St. Pete, and will be a memorable experience for any visitor.
6. The Florida Holocaust Museum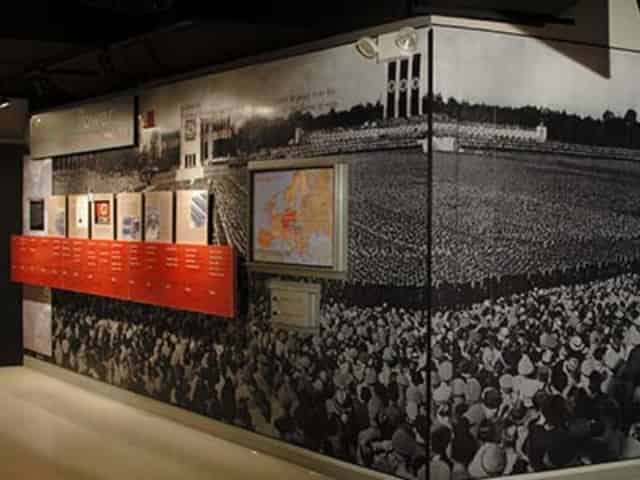 Image from flholocaustmuseum.org
If you find yourself tiring of holding an umbrella one of your days in St. Pete, FL, escape the rain by visiting the Florida Holocaust Museum. It is important to learn from the past, and a visit here is definitely going to help visitors gain perspective on the events surrounding the Holocaust.
The Florida Holocaust Museum serves as a living memorial to those who suffered and perished. There are many standing exhibits, but temporary exhibitions are rotated often. The museum also has survivors who speak to their experiences during the Holocaust. This experience is sure to be one that you will never forget from your trip to St. Pete, FL. For more information about this museum, click here: https://www.flholocaustmuseum.org/.
7. Daytime Cruises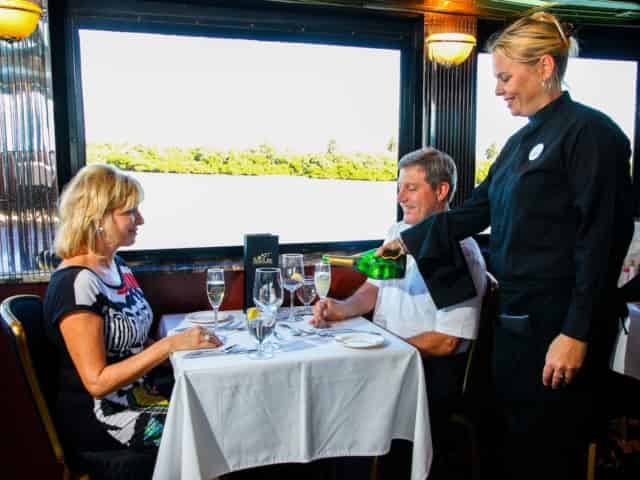 Luxurious daytime cruises make for the perfect romantic date idea in St. Pete, FL
A great experience to do on a rainy day in St. Pete, FL is to go on a daytime cruise! Even though you will want to stay in the main cabin on your cruise to stay dry, you will still get to relax and unwind as you view the gorgeous scenery all around you.
Many cruises offer lunch and drinks while your aboard. Some even have live DJs to encourage you to break out your best dance moves. Who cares if it's raining if you're having the time of your life on a daytime cruise?
8. Beer Tasting
Escape the rain and head indoors to try delicious craft beers on a beer tasting excursion
If you really just need to unwind, enjoying some beer tasting might be your best bet! Take a trip to Mastry's Brewing Co. in St. Pete Beach to try four 4oz. crafted brews. You can even choose a 32oz crowler to take with you and enjoy on the rest of your trip!
This brewery offers a variety of craft beers, including a chocolate coffee porter and a popular Hefeweizen. You will learn all about the influences and styles of the brewery from the bartenders, while relaxing away from the rain.
---
St. Pete, FL, isn't just a simple beach town. There's so much to explore, and you are going to want to see it all whether it's raining or not. If you do find yourself wondering what to do on a rainy day in St. Pete, FL, you will quickly realize that you have a long list of options! From museums to animal encounters, you are sure to have the best vacation no matter what mother nature has in store!
St. Petersburg-St. Pete Beach News
Keeping you informed
Be in the know!
be informed about our latest offers
You can unsubscribe at any time