Perfect Photo Session for these Dog Lovers
October 3rd 2018
Let's find your adventure!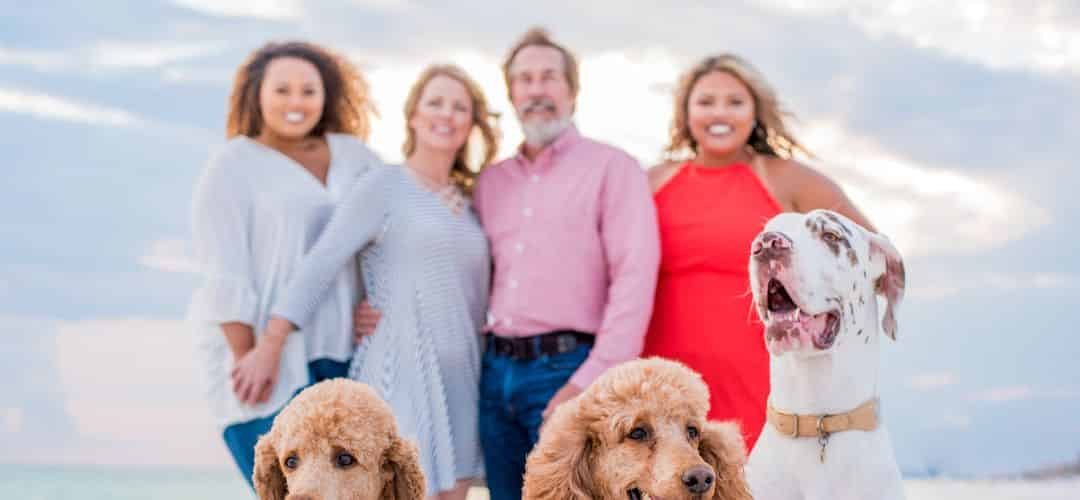 The Activity we Experienced
What we chose to do
Perfect Photo Session for these Dog Lovers
How did you discover this activity?
We found TripShock through our Hospitality app. We were looking for beach photographers and were able to research a few and select the perfect one through the app.
When did you book your tour compared to the departure date?
We booked our session 1 day prior to the session.
Why did you choose this activity?
We had never had professional beach portraits taken and were excited to have them done.
How did you get to the activity location?
It was a quick ride down the street to meet the photographer at the beach.
What was your experience with the activity's staff?
Cheri Salvetti was amazing, very responsive and accommodating. She managed to capture the best of our 4 adult and 3 large dog group which was challenging. Her pictures were amazing!
Highlights or memories you and your group will take from the trip?
We contacted Cheri last minute for family beach portraits. Cheri was super responsive and accommodating. She made plans for sunset portraits the very next day. We had beautiful weather the entire week and, of course, it rained the entire day of our portraits. Cheri was very responsive to the possibility of getting rained out and suggested we move to a different beach to avoid the rain.
Everything turned out perfectly. Working with 4 adults and our 3 large dogs was a challenge but Cheri managed to keep their attention and capture their personalities perfectly. Our edited portraits were ready in just a few days! I would definitely recommend Cheri to anyone wanting a wonderful experience.
Would you recommend this activity to another group like yours? Why or why not?
I would recommend this activity to literally anyone; large or small groups and all ages.
Be in the know!
Be informed about our latest offers
You can unsubscribe at any time