Up in the Air We were in Awe of the Ocean
December 9th 2019
Let's find your adventure!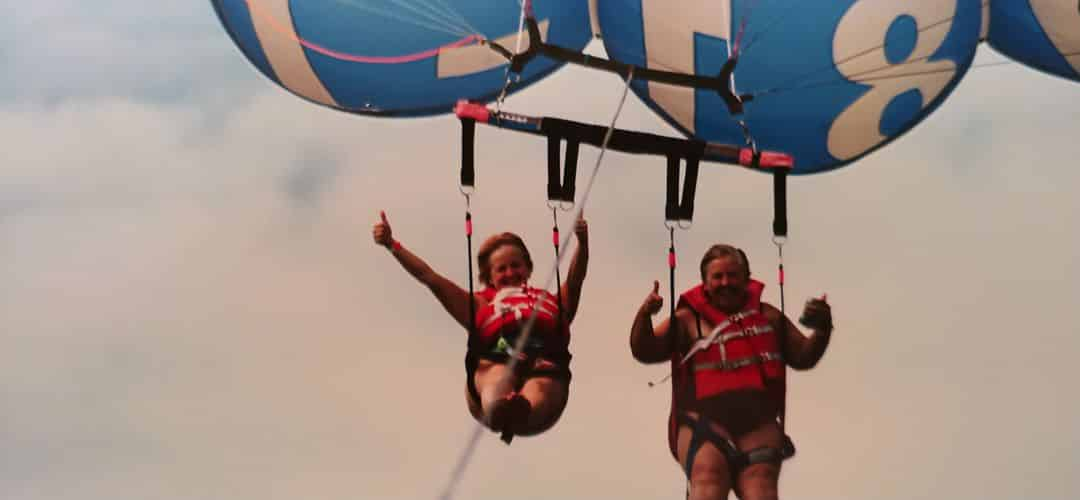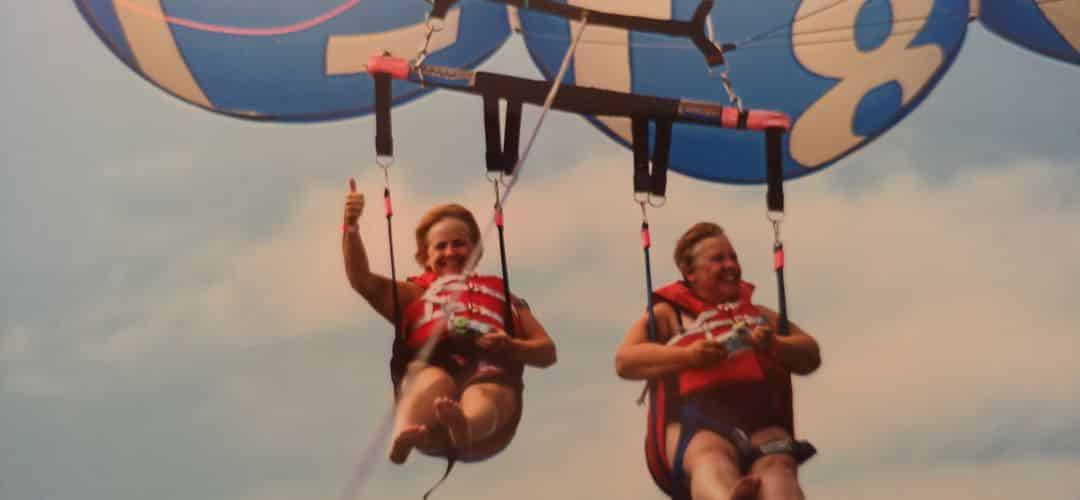 The Activity we Experienced
What we chose to do
Up in the Air We were in Awe of the Ocean
How did you discover this activity?
My sister and I discovered parasailing was on both our bucket lists. We searched for the closest one near her home and booked it.
When did you book your tour compared to the departure date?
We booked the night before our flight.
Why did you choose this activity?
My sister's husband is currently fighting cancer and I have been 6 years cancer free. We wanted a moment that we could just be calm and free from our lives. It was so peaceful.
How did you get to the activity location?
It was a five minute car ride to the beach.
What was your experience with the activity's staff?
Staff was patient and pleasant.
Highlights or memories you and your group will take from the trip?
I wanted to do something amazing with my sister in our 60's. We have been watching from the beach for years and decided it was our turn! It was so exciting and it was something even our grown children and grandchildren have not done. They will be sure to do it now! I know from now on, my sister will take all her visitors to her home on a parasailing adventure. I can't wait for our next adventure. We saw a dolphin while riding the banana boat to the parasailing site. Once up in the air we were in awe of the massive ocean.
Would you recommend this activity to another group like yours? Why or why not?
This would be an awesome family activity. The only very minor challenge presented was climbing onto the banana boat with bad knees.
Be in the know!
Be informed about our latest offers
You can unsubscribe at any time