4 Best Parties of Panama City Beach College Spring Break
Mike Fisher
September 4th 2020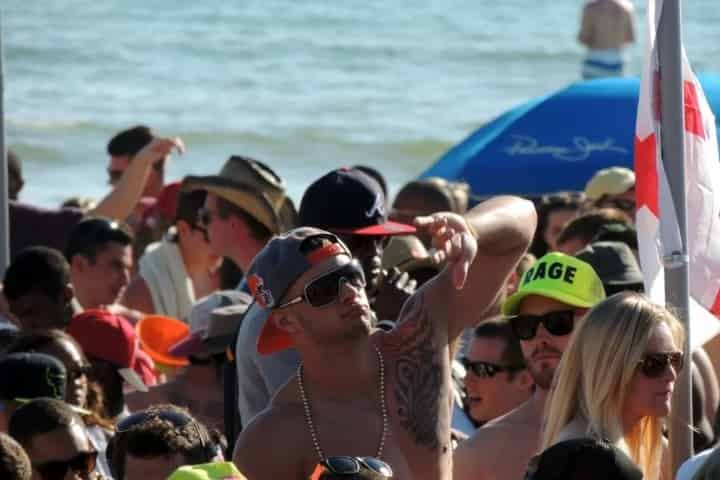 Want to get crazy at the biggest and best parties of Panama City Beach Spring Break!? Save your brain cells (you're going to need them for finals) and let TripShock.com, the top source in the Gulf Coast for activity, event, and hotel booking, tell you the best 4 Spring Break Bashes! Handpicked by TripShock writers and employees, these 4 parties are known far and wide for good ole' fashioned college fun, sans the academia.
Table of Contents
Club La Vela
Panamanic VIP Welcome Party (Various Locations)
Spring Break Foam and Glow Paint Party at Hammerhead Fred's
Beach Bash Music Fest at Sharky's Beach Club
---
4. Club La Vela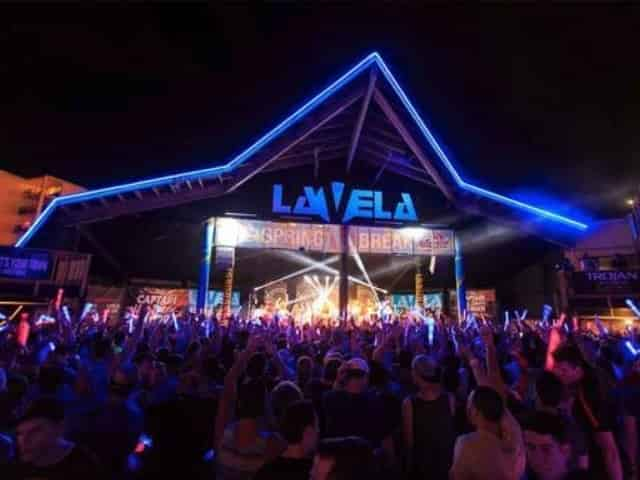 Concert during Panama City Beach college Spring Break courtesy of http://clublavela.com/
Club La Vela is legendary for Spring Break debauchery dating back to the 80's. MTV Spring Break has made Club La Vela their Spring Break headquarters year after year, with celebrities
popping in and out to party with the masses, and out of this world beach-side gatherings that make the 928AD Peasant Revolts of the Byzantine Empire resemble the significantly more tame Peasant Revolt in Flanders (take notes, this WILL be on the test!).
So why hit up Club La Vela this Spring Break? Besides the almost daily entertainment featuring such acts as Waka Flocka Flame, Bone Thugs-n-Harmony, Lil John, and T Pain, Club La Vela is home to beach parties, EDM dance parties, and all ages events for the Freshmen!
3. Panamanic VIP Welcome Party (Various Locations)
Weekly Welcome Parties at Harpoon Harry's and Spinnaker make for the perfect introduction into the world of Panama City Beach Spring Break. Arrive a mere college student, and leave a Spring Break god with the best food, drink, and swag found beach-side! Mingle if ya single, and hang in the cover if ya got a lover. Get a feel for the PCB Spring Break scene, and get with other Spring Breakers for info on the best spots to hit. Whatever you're looking for this Spring Break, kick it off with a Panamaniac VIP Welcome Party! (Panamaniac VIP Club Cards are required for entry into this and tons of other popular parties and events.)
2. Spring Break Foam and Glow Paint Party at Hammerhead Fred's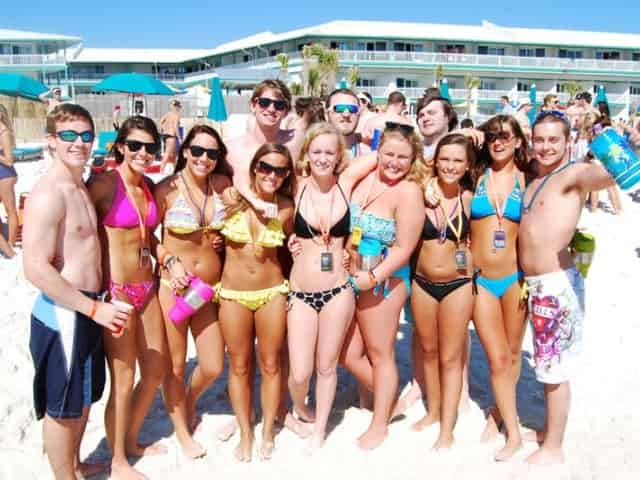 Image of Spring Breakers in Panama City Beach from [Flickr] (https://www.flickr.com/photos/sandpiperbeacon/6223042005)
Question: List five words that describe a Foam or Glow Paint Party at Hammerhead Fred's?
Answer: Skin, Suds, Dance, Glow, YOLO
I'm not sure if YOLO counts as one word, but there's no better way to describe the feeling after blowin' up at the world's best Foam and Paint parties. These very same parties have been featured on TV, and should be a STAPLE of any College Spring Break. Cuttin' a rug in the club with an amateur DJ may get you by back at home, but this is Panama City Spring Break! Freakin' to Hammerhead Fred's world class EDM, half-naked covered in glow-in-the-dark paint... it just - doesn't - get - better - than - that. Get your tickets to Hammerhead Fred's weekly Glow Paint and Foam parties for your Spring Break before they're all sold out!
1. Beach Bash Music Fest at Sharky's Beach Club
It wasn't easy to pick the top 4 College Spring Break Beach Parties. To choose from the hundreds of killer parties up and down the coastline took some time and deliberation, but finally, we arrive at #1. As rosy cheeked, doe-eyed high schoolers day dreaming of college spring break in senior Government Class, the dreams weren't of relaxing by the pool, clutching an enthralling novel, whilst our companions discussed Aristotle's Four Causes over fresh-brewed tea.... We dreamed of MASSIVE parties with ENDLESS beach bods, drinks, music, dancing, concerts, and ending the day asleep on the beach!
For the REAL Panama City Spring Break Experience head to Beach Bash Music Fest. Taking place over 3 days in March, catch cray DJs like DIPLO and KASKADE doing their thing on a massive beach stage. With past performers like Lil Wayne, Kenny Chesney, and Drake, this is the real deal Beach Party Event, and easily #1 on our Best Party list! This event will sell out and it's something no Spring Breaker wants to miss.
Be in the know!
be informed about our latest offers
You can unsubscribe at any time