11 Things To Do at Night in Panama City Beach, Florida
Mike Fisher
May 31st 2020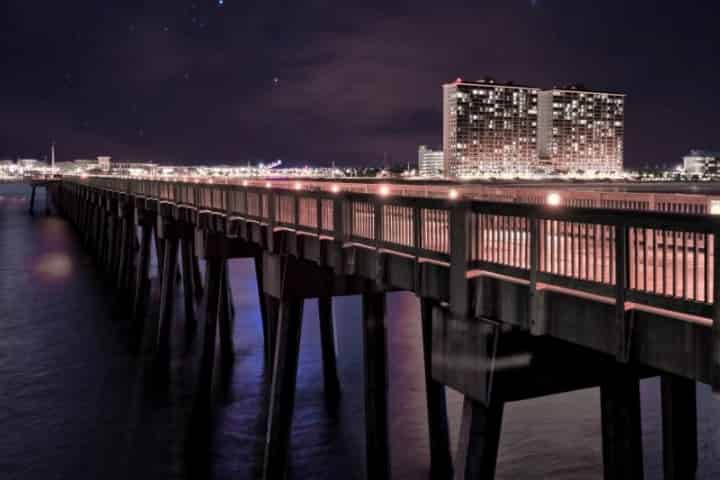 Sun up to sun down the party doesn't stop in Panama City Beach! PCB's nightlife reputation traces back to its decades-long run as the Spring Break Party Central, but modern Panama City Beach aims to attract a different crowd. In the past few years, this beach destination has worked on developing a family-friendly atmosphere and image, while still keeping its 18+ amenities.
For those seeking a night of fun, this Emerald Coast town has something to do for all-ages and interests! Check out these 11 Things To Do at Night in Panama City Beach, Florida, and make this trip to the beach one of the best vacations to date.
Table of Contents
Watch the Sunset
Visit a Museum
Live Entertainment
Enjoy a Delicious Meal
Play a Game
Explore 30A
Enjoy a Theater Production
Watch a Movie
Nightlife
Amusement Parks
Hit the Beach
---
Watch the Sunset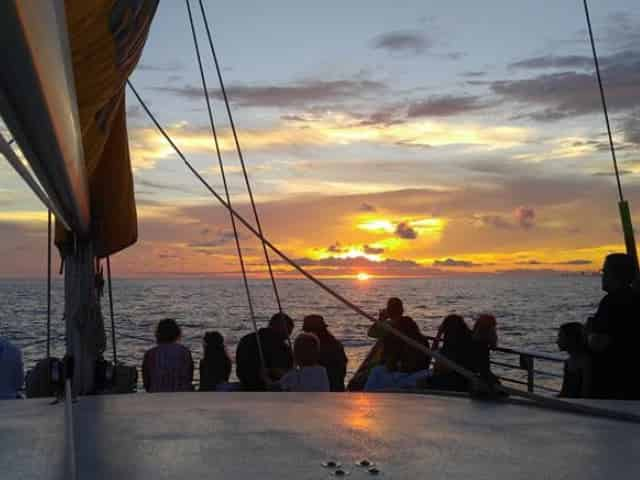 Pictured above is a group catching the sunset aboard a catamaran with Paradise Adventures Catamaran
Kick off your evening with stunning views of the Gulf Coast sunset, and cruise the emerald green waters of Panama City Beach with close friends. Choose either a private or party sunset cruise offering such amenities as tropical music, cocktails, and wildlife sightseeing. Animals you may see along the way include:
Dolphins
Sharks
Sea Turtles
Pelicans
And MORE!
Sunset dolphin cruises are an Emerald Coast staple, and truly an activity you don't want to miss. From the little ones to grandpa and grandma, everyone will love a Northwest Florida dolphin cruise! Watch in excitement as the dolphins jump the wake of the boat, or sit back, relax, and just take in the colorful sunset.
Visit a Museum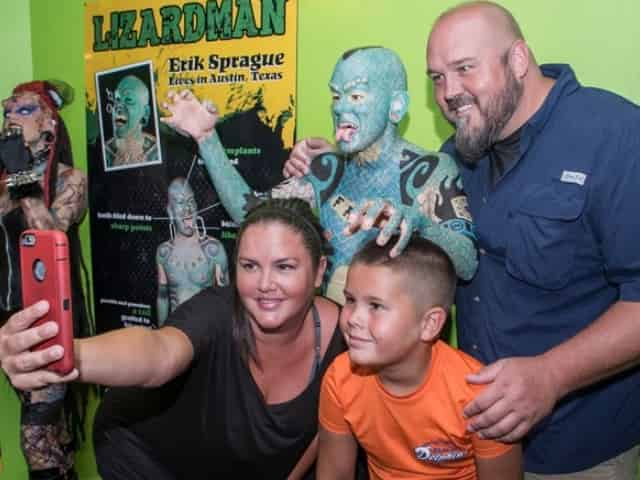 Pictured above is a family enjoying the wacky and wild exhibits at Ripley's Believe it or Not!
Panama City Beach museums are fun for the whole family. Spend the evening exploring the incredible Wonderworks and Ripley's Believe it or Not! museums. Both museums are open until 9:00pm on Saturdays, allowing plenty of time to preview and interact with the exhibits.
Live Entertainment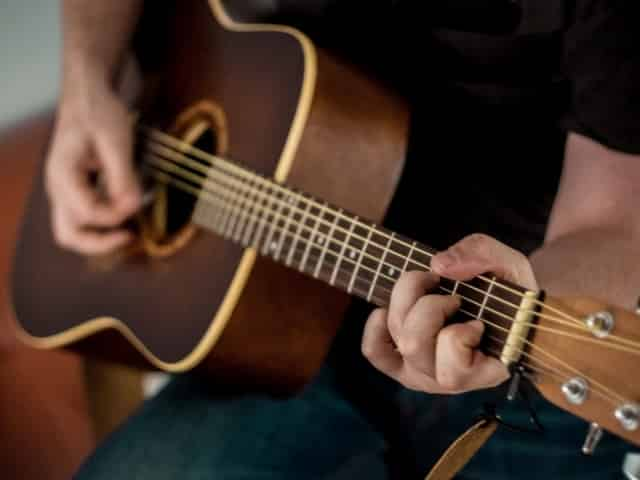 From acoustic solo acts, to rockin' bands, and everything else in between, Panama City Beach's live entertainment scene is sure to please
Check out the region's top bands in Panama City Beach! Concert venues like the Marina Civic Center and Boardwalk Beach Resort bring in big-name acts. Noteworthy music festivals including the Gulf Coast Jam and 30A Songwriter Festival both take place in the Panama City Beach area and offer full rosters of famous musicians. On a more local level, travelers can check out venues like Club La Vela and Spinnaker for the top regional entertainment.
Enjoy a Delicious Meal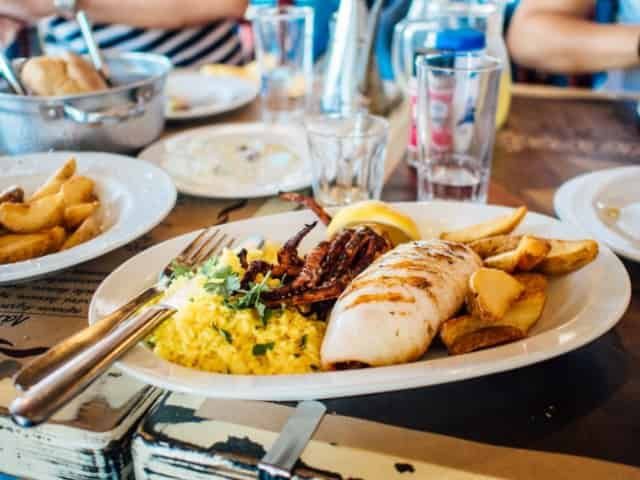 A trip to Panama City Beach is incomplete without trying some of their delicious, local seafood
A no brainer on the Gulf Coast, Panama City Beach is the prime place to feed your appetite. Visit popular hangouts like Pier Park or one of the many beachfront eateries along Front Beach Road for a memorable dining experience!
Play a Game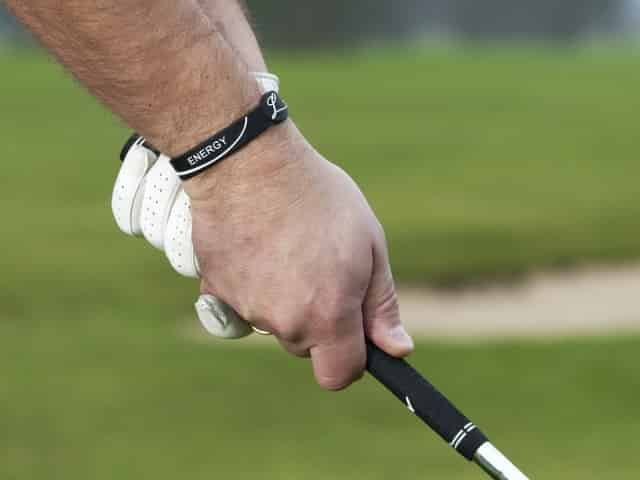 With golfing, bowling, and arcades to choose from, there are plenty of games to be played and fun to be had when visiting Panama City Beach, Florida
Strike, break, or tee off at night in Panama City Beach! The Par 3 Holiday Golf Club offers after-dark tee times much to the enjoyment of golfers everywhere. Arcades like Dave & Buster's and Fun-Land Arcade offer late-night gaming for all ages. More of a casual game player? Several bowling alleys and pool halls provide late-night entertainment to those looking for a chill evening with friends and family.
Explore 30A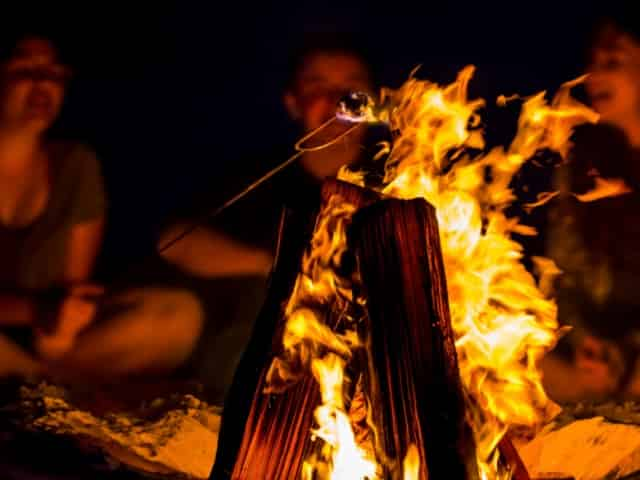 Family and friends roasting marshmallows at the beach during a 30A beachside bonfire
The 30A beach community is located minutes from Panama City Beach. An old-Florida feel is accompanied with modern dining, nightlife, and entertainment. Bonfires are legal on the beach in Santa Rosa Beach, so a sandy-toed soire isn't out of the question (Beach bonfires must be coordinated by a permit holder. Many tour companies offer 30A Beach Bonfires along with party-planning services).
Enjoy a Theater Production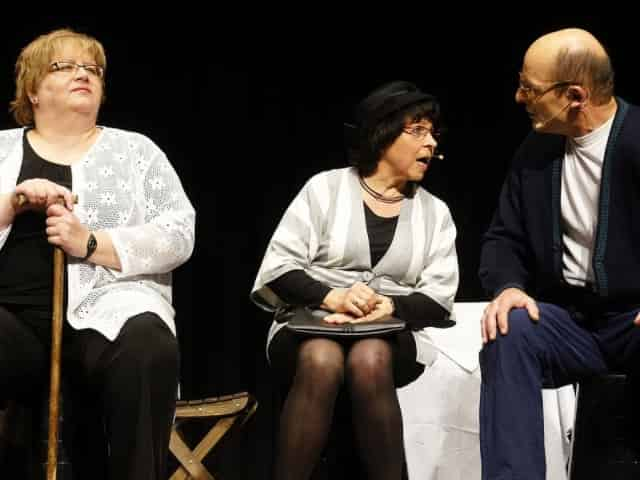 Be entertained as local actors, like the ones pictured above, put on a show that's sure to dazzle and delight
With several great theaters in the area, travelers can catch a performance year-round. From hilarious improv comedy to edge-of-your-seat drama, catch a theater production in Panama City or Santa Rosa Beach, FL! Check the Martin Theater or Seaside REP Theater for ongoing productions.
Watch a Movie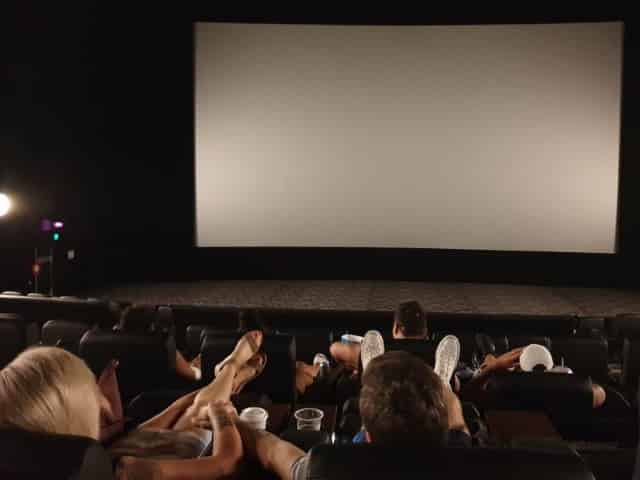 The massive movie theater at Pier Park provides the ultimate movie-going experience
When all else fails, turn to a night at the movies for guaranteed entertainment. Catch the latest Hollywood hit at a local movie theater - the perfect PCB activity for a rainy day! Hit Pier Park's The Grand 16 for a premium theater experience near PCB lodging, dining, and attractions.
Nightlife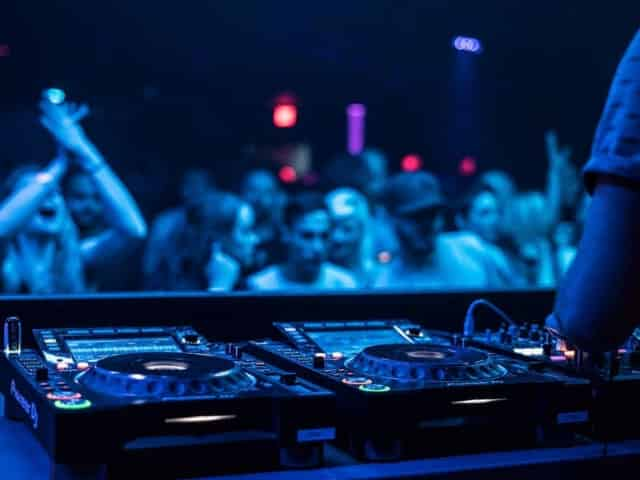 From wild nights dancing away to a DJ set, to lowkey trips to local watering holes, Panama City Beach offers nightlife for every type of party-goer
Grab a drink and hit the dance floor at a world-class night club in Panama City Beach. A city once known for its late-night Spring Break madness, Panama City Beach boasts some of the most prominent bars and clubs in the Southeast! Club La Vela, Spinnaker, and Harpoon Harry's sit near the top of the must-party clubs, but plenty more establishments offer a wild night on the water!
Amusement Parks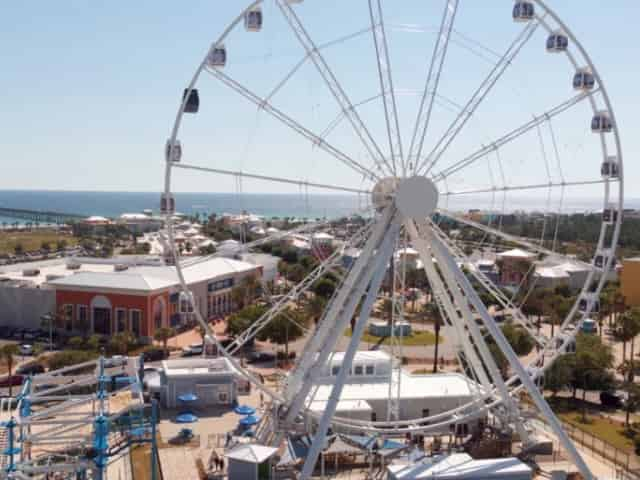 In a recent Traveler Story, one visitor to Panama City Beach explains that riding the Skywheel, pictured above, makes for a perfect date night
Get extreme with amusement park rides at one of Panama City Beach's popular theme parks. Race City's classic rides including the ferris wheel and scrambler are fun for everyone, while thrill seekers may prefer Pier Park's Skywheel. Whatever your tolerance for action, there is an amusement park ride with your name on it!
Hit the Beach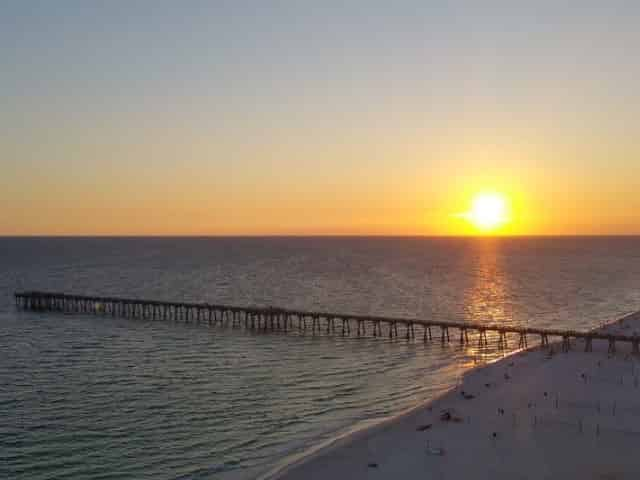 Catching a beautiful sunset over Panama City Beach is the perfect way to end the day
You don't need sunshine to enjoy the beach. One of the most popular things to do at night in Panama City Beach, Florida, it's easy to set up chairs and crack open a drink, or grab your partner for a moonlit stroll. All sorts of friendly sea creatures come out at night, including ghost crabs, making for a fun new world for visitors to enjoy!
Be in the know!
be informed about our latest offers
You can unsubscribe at any time