14 Awesome Destin, Florida Family Vacation Ideas
Mike Fisher
June 23rd 2020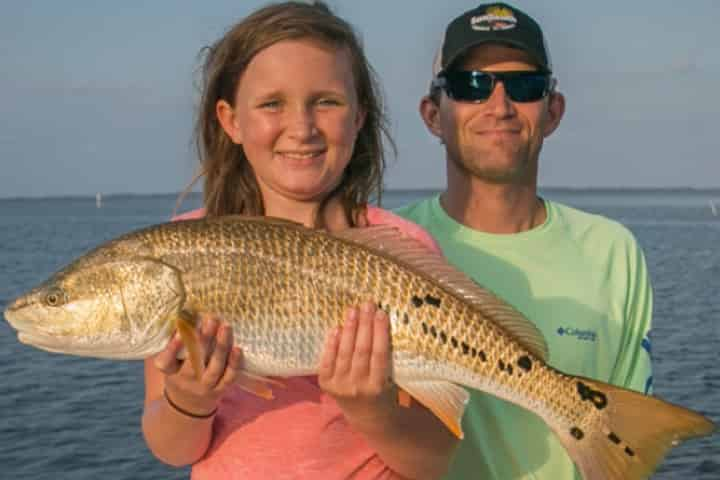 From Destin's white sand beaches to the buzzing Harbor, family fun is everywhere you turn! World-class seafood restaurants, eclectic shops and boutiques, resorts, and family vacation attractions are part of the reason Destin has been honored with the title of "family-friendly beach destination!"
If you're looking for some fun things to do in Destin, FL today, you don't have to look far! From watersports on the beautiful, crystal-clear, emerald water to getting a relaxing and pampering massage, Destin has something for the thrill seeker and the "chill-seeker" all year-long!
Throughout the year, the types of activities available may change. In the summer, travelers love to hit the water and waves with boating, bonfires, and more. When the cold weather hits, visitors enjoy outdoor and indoor things to do including fishing, dining, and experiencing the area's theme parks!
Many of the most exciting Destin, Florida, vacation ideas are fun for all ages including shows, theme parks, and parasailing tours. Rain, shine, cold, or hot, there is always something to do in Destin.. TODAY! Keep reading to discover the top 14 Awesome Destin, Florida, Family Vacation Ideas!
Table of Contents
Dolphin Sightseeing Cruises
Magic Shows
Charter Fishing
Destin Theme Parks
Pontoon Rentals
Gulfarium Marine Adventure Park
Golf Cart Rentals
Paddleboarding
Emerald Coast Science Center
Destin Beach Photography
Golfing
Relax
Private Sunset Sail
Beach Bonfire
---
1. Dolphin Sightseeing Cruises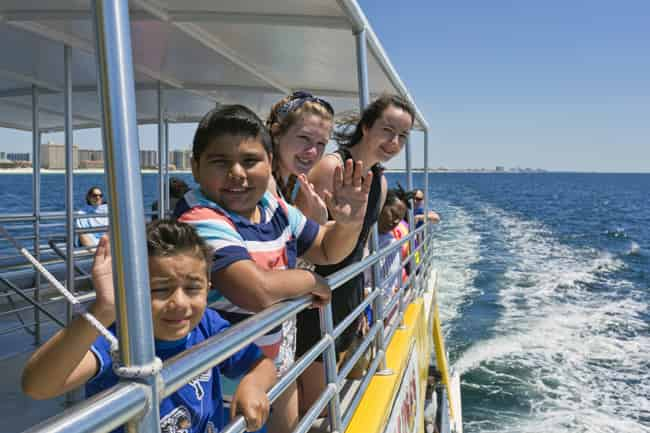 According to a recent Traveler Story, one family even got to see a baby dolphin on their Destin dolphin cruise
When you're hanging out with "Flipper and Friends," it's always going to be a great time! Head over to the Destin Harbor and catch a dolphin cruise where you can sit back, relax, and watch as these majestic creatures swim and ride the waves. A Destin sightseeing boat tour provides guided narration from experienced, local sea captains, and searches out dolphins and other exotic marine life such as:
Sea turtles
Pelicans
Sharks
and MORE!
Every cruise ship is different, but no matter which tour you choose, expect to be treated to a smooth ride in the Choctawhatchee Bay and Destin Harbor. The success rate of dolphin spotting on a Destin dolphin boat tour is just under 100%, so rest assured the kids will leave with lasting memories of these friendly sea mammals.
2. Magic Shows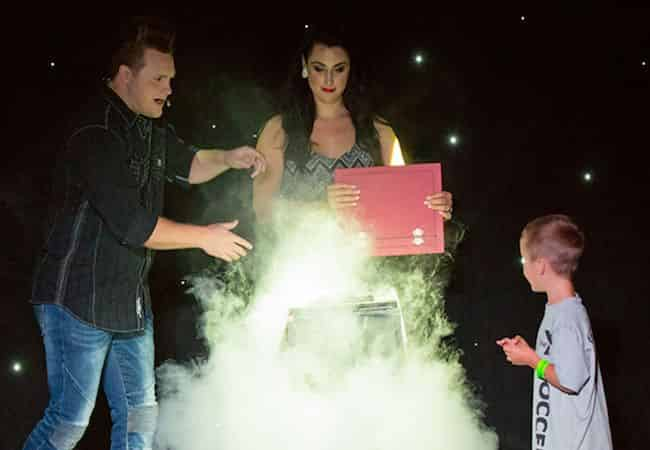 MAXIMUM MAGIC Theater with Noah and Heather Wells, pictured above, is one of the best comedy shows on the Emerald Coast
When vacationing in Destin, Florida, every moment is magical, but MAXIMUM MAGIC Theater presented by Noah and Heather Wells will truly cast a spell. Noah Wells, a world-renowned magician and illusionist, performs his revered show with wife and partner, Heather Wells, in the beautiful Destin Harbor.
Not only will illusions mystify the crowd, but many of Wells' tricks utilize audience participation, bringing in guests to help with some of his most enchanting magic. MAXIMUM MAGIC is an all-ages show, and the host never fails to astound audiences and leave both children and adults wondering if magic is fact or fiction.
3. Charter Fishing
Pictured above is a family showing off their catch from their family-friendly fishing charter in Destin
For many, this next tour tops the list of FAVORITE Destin, Florida, family vacation ideas! To those who have gone fishing in Destin before, it's easy to see why this small beach town is known as "The World's Luckiest Fishing Village!" Fishing is a way of life in Destin, and an important part of any visit is to go home with at least one "fish tale."
No experience? No problem! There are many different types of fishing trips to choose from. Between party boat fishing, private charters, and kid-friendly trips, there is an excursion available for all ages and skill levels! Many fishing boat captains understand the importance of a quality family fishing trip, hence "kid-friendly fishing trips" began.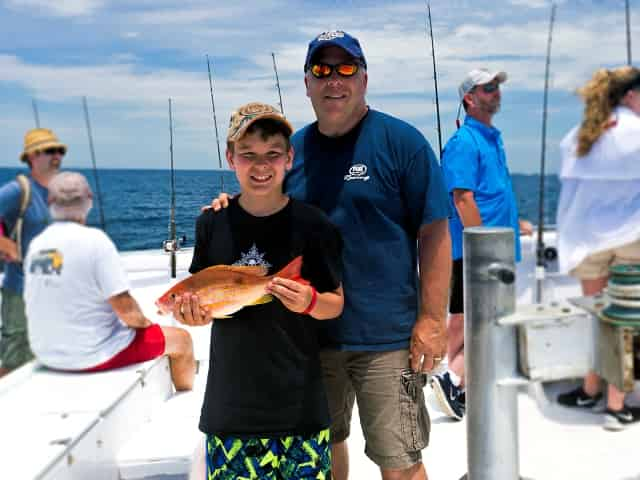 Young angler shows off snapper caught on a family-friendly fishing charter
These specially crafted adventures are perfect for young fishermen of all experience levels. Seasoned captains and crew take time to teach children how to:
Rig a pole
Choose tackle
Bait a hook
And MORE!
All necessary supplies including rods, reels, and fishing licenses are included in the price, and the crew will even fillet the day's catch! Destin kid-friendly fishing charters operate in calm waters, are safe for small children. Children can expect to catch prized saltwater fish such as Sheepshead, Redfish, and Speckled Trout.
4. Destin Theme Parks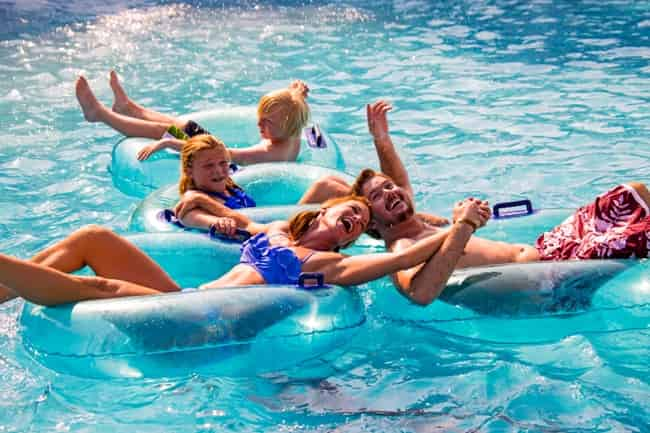 Pictured above is a family enjoying the lazy river at Big Kahuna's Water and Adventure Park in Destin
Need a break from the beach? The region's top theme parks are located in Destin, FL, with such family fun zones as Big Kahuna's Water Park and The Track located in the heart of town. Enjoy putt putt golf, bumper boats, water slides, thrill rides, and so much more when visiting one of Destin's theme parks. The children's play and pool area at Big Kahuna's makes it a hit with young families, and The Track's bungee jumping and slick Go Kart Track provide high-octane fun for older children and teens. Check out more awesome Destin, Florida family theme parks below:
Gator Beach at Fudpucker's in Destin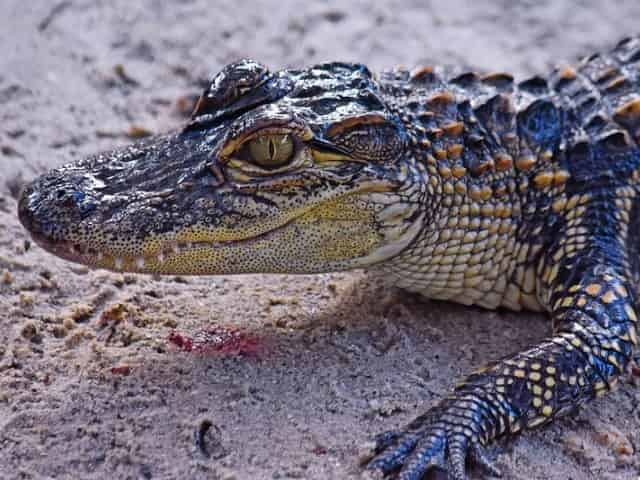 Pictured above is just one of the many friendly resident gators at Gator Beach in Destin
If you're chomping at the bit to see live alligators, look no further than Gator Beach at Fudpucker's in Destin! Gator Beach has over 100 alligators that you can not only see, but feed! Just attach the specially formulated gator food to a cane pole, lower the food into the pond, and watch the gator enjoy its mid-day snack. Don't forget to get your picture taken holding a live alligator for the perfect souvenir!
Wild Willy's Adventure Zone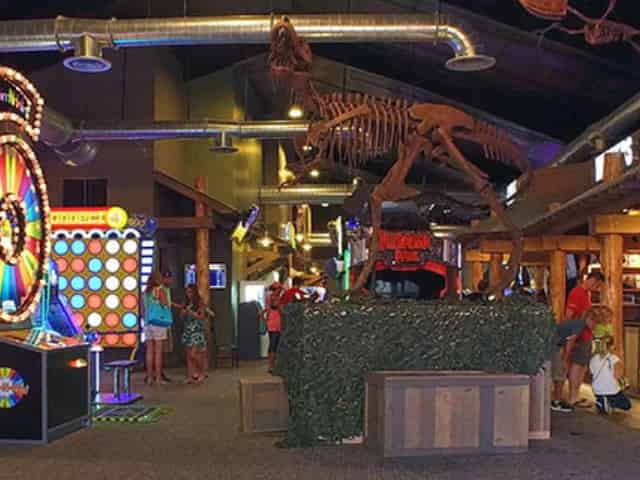 Image courtesy of https://wwazone.com/
If you're a kid or a kid at heart, Wild Willy's Adventure Zone on Okaloosa Island is the perfect place to let your adventurous side come to life! Wild Willy's is Northwest Florida's largest family entertainment center. With an arcade, 4D movie theater, laser maze, ropes course, mini golf, and more; there is something fun and exciting for everyone!
5. Pontoon Rentals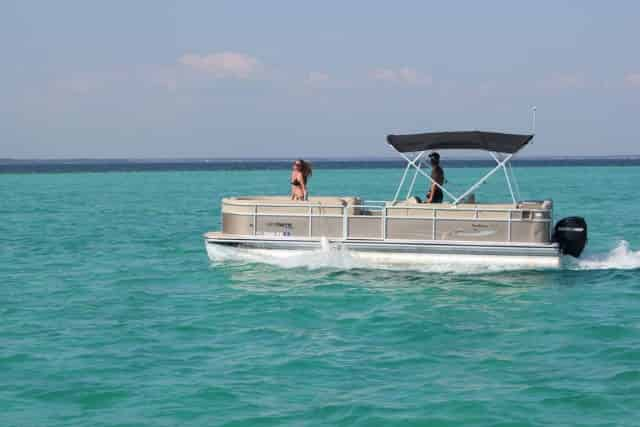 Discover what to know before renting a pontoon in Destin, and make your trip to Crab Island and beyond the best one yet
If you want to know what to do in Destin, FL, you should start at Crab Island! Crab Island is Destin's famous sandbar, and is a favorite amongst locals and tourists, young and old! With so much to do on the water, sometimes it's easier to charter your own family fun adventure with a pontoon boat rental in Destin, FL. Skip the guides and venture out into the Harbor and Bay on your own time.
At the helm of a rental pontoon, look for dolphins at your own pace, anchor at Crab Island, bring your poles and try your luck at fishing, or pull the boat ashore for a private beach day. Rentals vary in length of time and number of passengers, so it's easy to find a pontoon and price to fit your needs. Be sure to reserve your Destin pontoon boat rental in advance. During warmer months and holidays, pontoon rentals become sparse and expensive.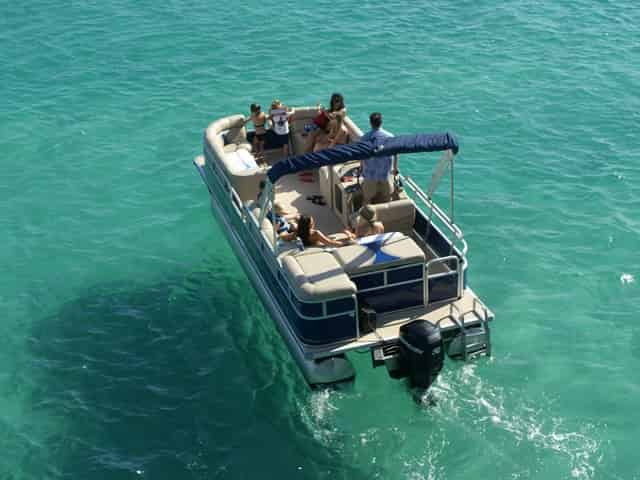 Experience the stunning, crystal-clear waters of the Emerald Coast on your very own pontoon rental, and be sure to look out for dolphins and other magical marine life
We spoke with one local mother, Katelyn L., who explains why a trip to Crab Island is a must, "Renting a pontoon and going to Crab Island is always on the agenda! It's a fun day on the water for not only the children, but for the adults, as well. Between the inflatables, music, games, beautiful water, and soaking up the sun with my family, it's always a blast for us all!"
Don't want to be the captain? That's okay, pontoons aren't the only way to get out to Crab Island! Crab Island Excursions are available and come with a full captain and crew. This is a great idea for first timers who are wanting to check out Crab Island and see what it's all about!
6. Gulfarium Marine Adventure Park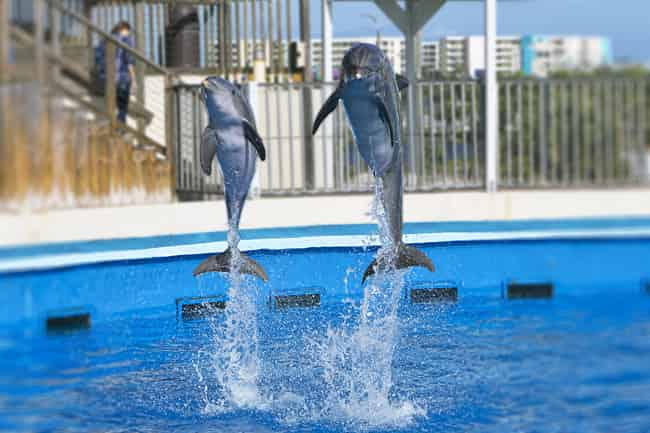 Dolphin shows are one of the most popular attractions at The Gulfarium. View a full schedule and showtimes, here
When trying to figure out the best Destin, Florida, family vacation ideas, the amazing sea creatures of the Gulf Coast come to mind! Gulfarium Marine Adventure Park offers exciting marine exhibits, animal encounters, interactive displays, dolphin and sea lion demonstrations, and an exceptional aquarium!
Be amazed as dolphins flip into the air, clown around with sea lions, and have an "otterly" amazing time watching otters swim and play. There is so much more to be seen and experienced at the Gulfarium, you don't want to miss it! The Gulfarium is open year-round, and tickets are available at an affordable rate online.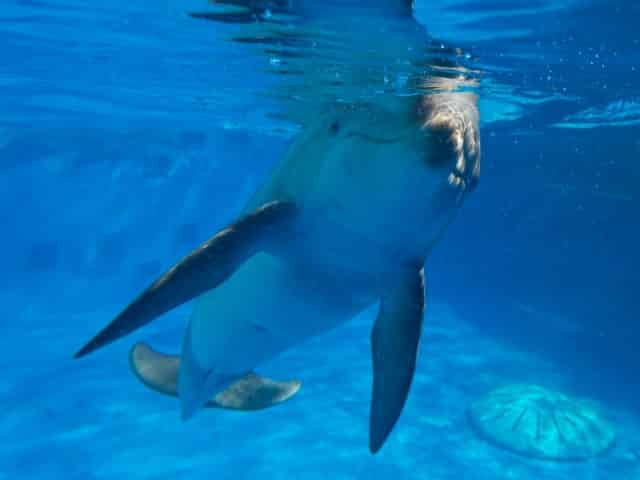 Friendly bottlenose dolphins at the Gulfarium, like the one pictured above, mean guaranteed dolphin sightings for all who visit
We spoke with the mother of a 4-year-old, Sarah Simon, who explains why she enjoys taking her little one to the Gulfarium on her days off, "We purchased season passes from TripShock and we use them a few times a month. Parking is free and we never have to wait in any long lines. Because the Gulfarium is smaller, it only takes about 2 hours to see all the exhibits and watch the shows. The shows are very informative and keep everyone's attention! There is plenty to see and several animals you can get very close to. Another plus is that the Gulfarium is on the beach, so we can go swimming right after!"
The Gulfarium Marine Adventure Park is located on Okaloosa Island, just minutes from Destin, and is the perfect activity the whole family is sure to enjoy! Not only is the Gulfarium a blast, as you can see dolphins jump high in the sky and sea lions put on a hilarious show, but it is also educational. The Gulfarium has been in business for over 60 years, and is a great way to learn about the animals that make the Gulf of Mexico full of magic and wonder!
7. Golf Cart Rentals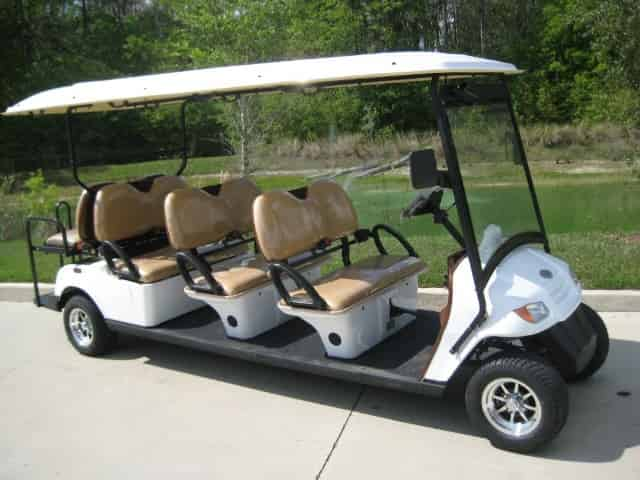 Navigate through the city with ease on your very own Destin golf cart rental
Experience Destin in a whole new way by renting a street legal golf cart! Cruise down Scenic Highway 98 and check out the stunning emerald water, smell the salt air, feel the breeze in your hair and the Florida sun on your face.
Destin street legal golf cart rentals are a great way to simplify your vacation. Hop on a 4, 6, or 8-seater golf cart and transport the family to the beach, restaurants, shopping, and attractions! Street legal carts are fully-equipped vehicles with:
Seat belts
Headlights
Turn signals
An electric on-board charger for easy "re-fueling"
Cruise the streets of Destin in style while keeping your personal auto free of sand, water, and the throws of family vacation! Golf carts reach speeds of 25mph, and are legal to operate on roads up to 35mph. Kids will love the feeling of cruising max-speed in the cart, and adults will cherish the ease of mobility through busy Destin streets.
Experienced staff will provide a crash course in driving and maintaining the golf cart, and all necessary components including a long charging power cable and insurance (if needed) are included in the price of the rental. It is recommended to book in advance, and make each time you have to hit the road an experience in itself!
8. Paddleboarding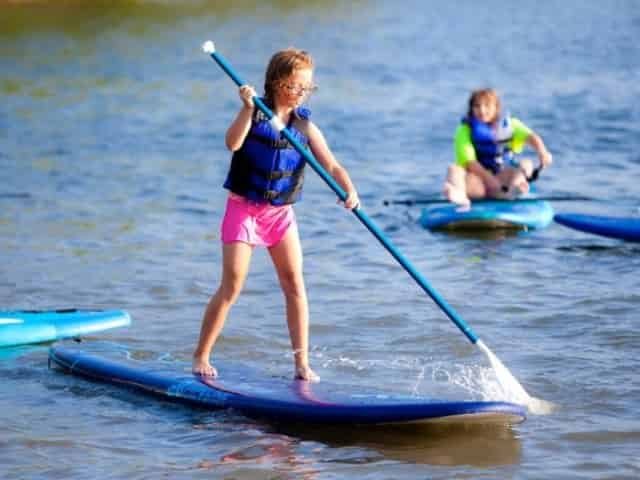 Paddleboarding is an awesome Destin, Florida family vacation idea, and a great way to get in touch with nature
Grab a paddle and enjoy one the most popular activities at the beach! Stand-up paddleboarding is a great way to get some exercise, test your balance, and enjoy the beauty of Destin up-close-and-personal. Whether you rent a paddleboard for the afternoon and explore at your leisure, or take a paddleboard tour to watch the sun set over the water, it is sure to be a fun time for the whole family!
9. Emerald Coast Science Center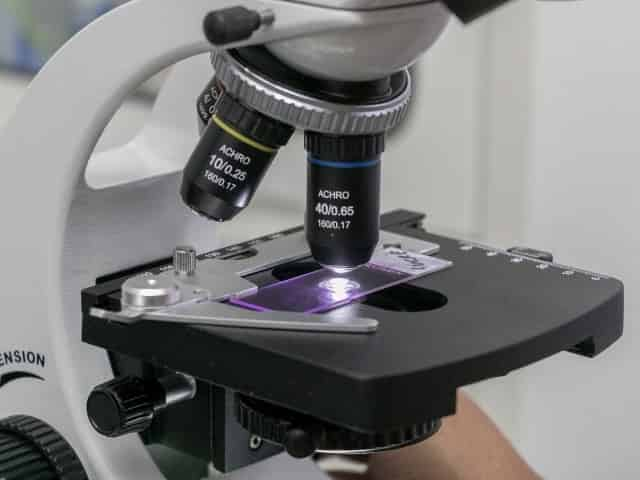 Awaken your inner scientist at the Emerald Coast Science Center
While you're in Fort Walton Beach visiting the Gulfarium or Wild Willy's Adventure Zone, stop by the Emerald Coast Science Center! With over 40 exhibits including robotics and live animals, science and fun truly combine to create an amazing fun-filled afternoon!
10. Destin Beach Photography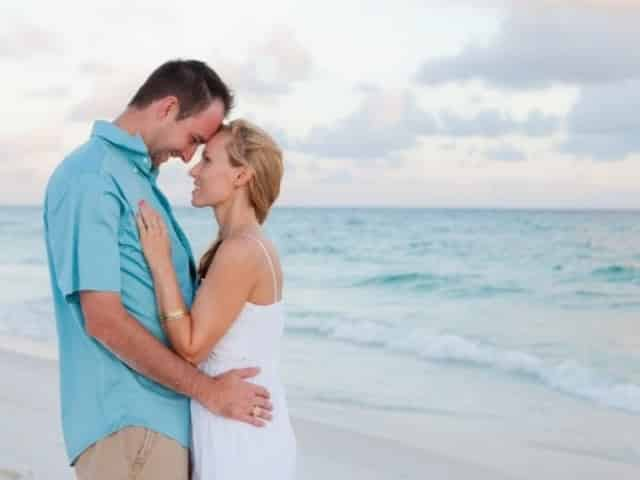 Capture the magic of an awesome Destin, Florida family vacation by booking a professional beach photography session
Just say, "cheese" and let a professional photographer do the rest! With so many fun Destin, Florida family vacation ideas, it's easy to get caught up in the moment and forget to bring home pictures to share. Set aside part of the day and have a professional photographer capture the wonder of a family beach vacation in photos that will last a lifetime!
11. Golfing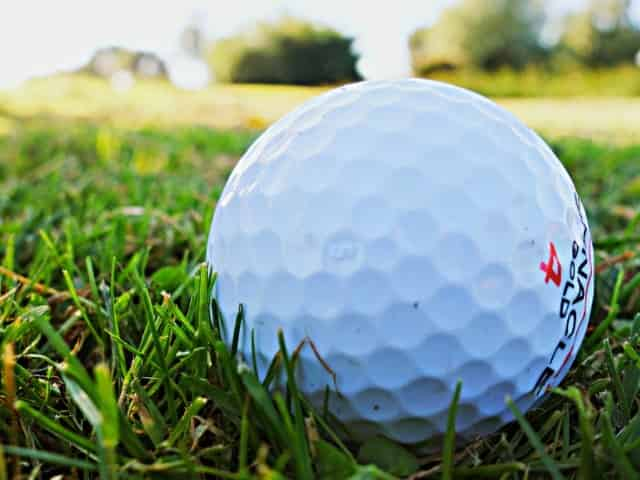 Make this Destin, Florida family vacation a hole-in-one by booking an unforgettable golfing experience
If you're looking for an activity that's "above par," head to the Golf Garden in Destin! The Golf Garden features a 9-hole Executive Golf Course, an 18-hole Putt-Putt Course, a 10-acre Driving Range, and a chipping/putting range for practicing. This family-friendly golf course has something for golfers of every skill level, so grab some clubs and get ready to tee off!
12. Relax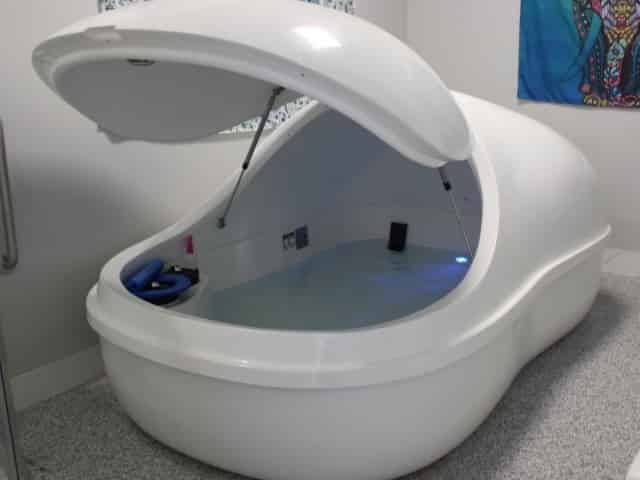 Pictured above is a float pod, a relaxing treatment offered by the Destin Float Spa Experience
Does the hustle and bustle of vacation and adventure have you ready for some R&R? Some of the most unique and fun Destin, Florida family vacation ideas can be quiet and calming, as well!
Have a masseuse come straight to your condo or vacation rental when booking a massage with Mobile Massage Therapy. Need even more relaxation? Try out the Destin Float Spa Experience and escape your senses for the ultimate sense of calm.
13. Private Sunset Sail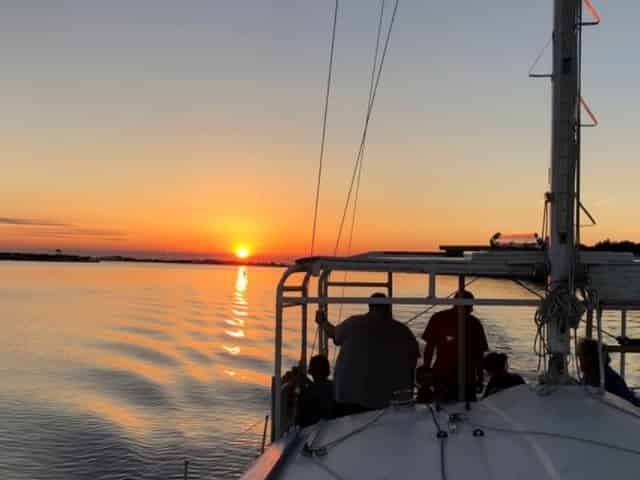 Sail off into the sunset on an unforgettable sunset sail through the Destin Harbor and beyond
A private sunset sail is the perfect way to end the perfect day in Destin, FL! Watch the sun sink down past the horizon, see dolphins frolic and play, and take in the beautiful scenery.
This activity is great for any occasion such as date night, girl's night out, family outings, and more. With multiple charters to choose from, it's easy to find the one that is perfect for you!
14. Beach Bonfire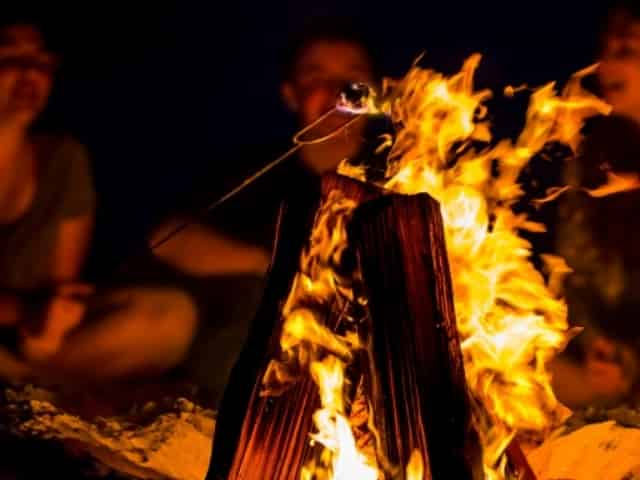 This awesome Destin, Florida family vacation idea is the only of its kind in the area
Crank up the heat with a beach bonfire that everyone will enjoy! Cook hotdogs, roast marshmallows, listen to the waves crash, and enjoy the company of your favorite people. This activity is sure to bring everyone closer together, and create memories that will last a lifetime.
---
Now that you know all of the awesome Destin, Florida, family vacation ideas, it's time to get out and have some fun! Check out our TripShock Destin Blog at https://www.tripshock.com/blog/FL/Destin/ for up-to-date travel information for families, couples, and beach-lovers alike!
Be in the know!
be informed about our latest offers
You can unsubscribe at any time