Best 7 Things For Couples to Do in Milton, FL
Mike Fisher
June 24th 2020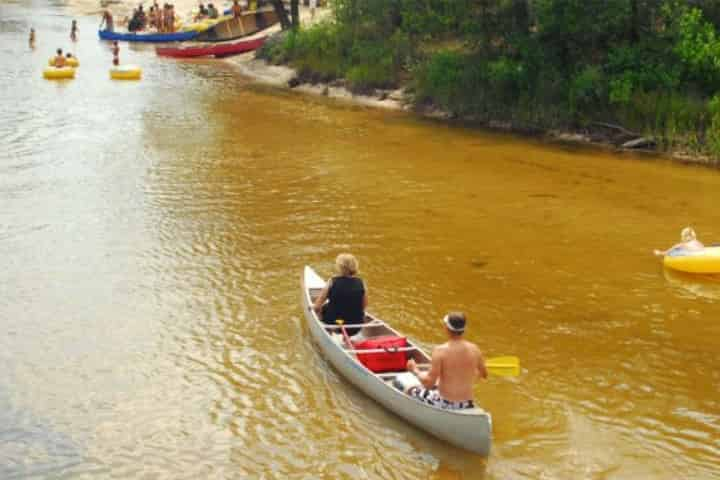 Milton, Florida, is home to some of the most beautiful and scenic countryside on the Emerald Coast. A little wet and a little wild, it's no wonder this hidden gem is really starting to blow up as a popular destination for families and tourists alike. Offering an alternative, more personable feel than some of the other local beach communities up the road such as Panama City Beach or Okaloosa Island, Milton, Florida, has a little bit of everything for everyone minus the crowds and traffic jams.
Couples will have a great time in Milton because it offers peace, tranquility, and a long list of active and fun activities that make for great days out and about with that special someone. So check out our list of the Best 7 Things For Couples to Do in Milton, FL, grab your partner, and swing them do si do down to Milton for romance, fun, and memories unlimited!
Table of Contents
Ziplining
Paddling down Blackwater River
Inner Tube Rentals
Bands on the Blackwater
Hike Heritage Trail
Visit the Bagdad Village Museum
Have a Picnic at Carpenter's Park
---
Ziplining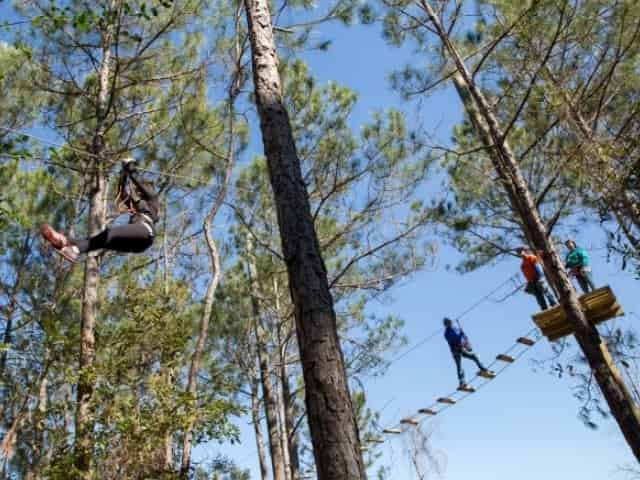 With zipline tour coupons available, soaring high in the sky over Blackwater River is more affordable than ever
A perfect idea for an adventurous duo, a canopy Zipline tour is one of our absolute favorite things for couples to do in Milton, FL! Fly high above the Blackwater River and Coldwater Creek while you and your best companion whip through the treetops and take in spectacular views of the local wilderness. Challenge each other to make it to the next stop and best the course obstacles all while enjoying the sun, wind, and water. This is an adventure that you will not soon forget!
Paddling down Blackwater River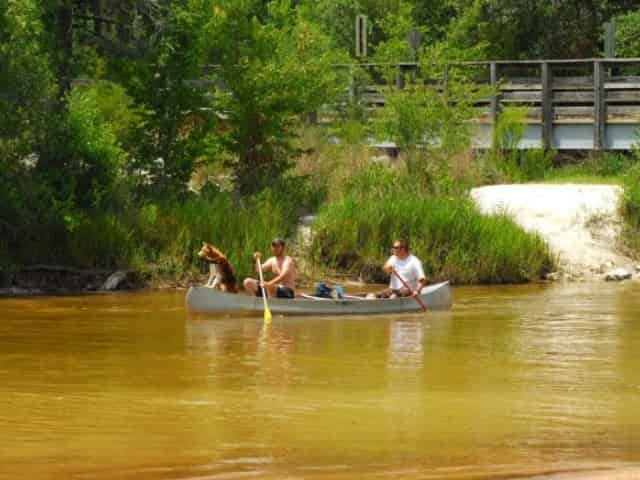 Renting a canoe or kayak through Blackwater Canoe Rental is a great way to get out on the water and connect with nature
The Blackwater River is the place to be for gentle currents and scenic views of the Northwest Florida forests. Gently float the stream, explore the jetties, and make your perfect romantic day out on the water. Warm waters and a relaxed atmosphere means a seriously sweet day on your kayaks or canoes. One of a select few all-sand rivers in the entire world, you have got to get down and get your kayak today to believe it!
Inner Tube Rentals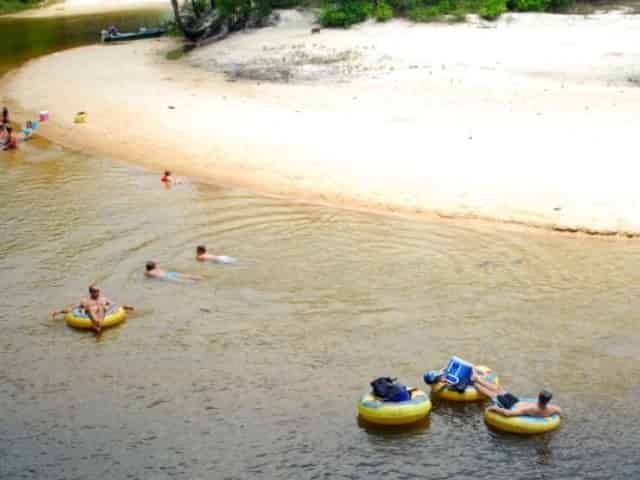 Spend the day floating down the river and enjoy your very own version of a lazy river
Want to get out of your hotel room for the day but don't really want to do anything? We have the perfect treat for you and your significant other! Enjoy a day floating down the Blackwater River together in your own luxurious Inner Tubes. The perfect speed on a gentle and safe river, this is a super cute idea for those that love the water and the Great Outdoors. Need a ride to the river and a cooler for your frosty beverages? No problem. This tour has you covered!
Bands on the Blackwater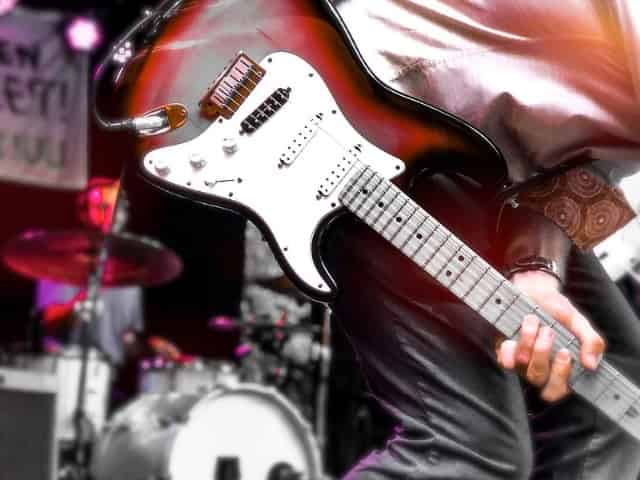 Local favorites like BouKou Groove and Jessie Ritter have taken the stage at Bands on the Blackwater
The Bands on the Blackwater is a seriously rocking time for anyone that loves music, culture, and the Great Outdoors! A free outdoor summer concert series held every Friday night in downtown Milton, Florida, along the banks of the Blackwater River, you can easily pull up your boat or Inner Tube and join in on the show. Rotating acts and amazing local artists mean a new experience for you and your best guy or girl each and every week throughout the summer!
Hike Heritage Trail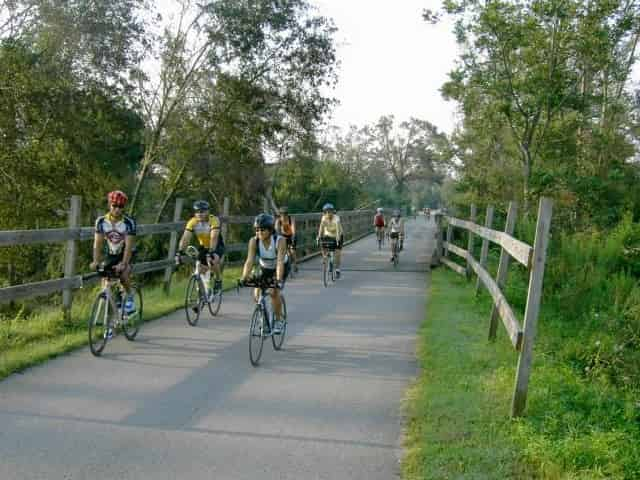 Image courtesy of Florida State Parks
The Blackwater Heritage State Trail is a beautiful road that starts in Downtown Milton and winds along the banks of the Blackwater River for almost ten miles! Grab your loved one and head on over to this luxurious, paved trail and enjoy biking, walking, or skating. This trail even offers an unpaved trail route for equestrians via the Military Heritage Trail. Enjoy local wildlife, beautiful countryside, and peaceful days by the river. A perfect romantic getaway for the day!
Visit the Bagdad Village Museum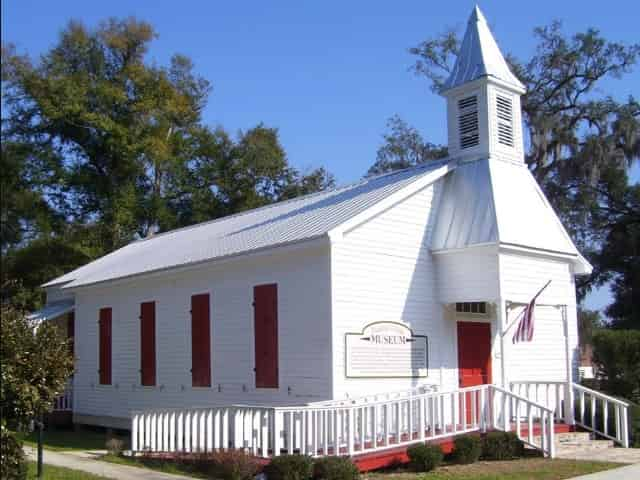 Image courtesy of the Bagdad Village Preservation Association
The Bagdad Village Museum highlights the rich history of the Southeast, including tales of the lumber mill village that once was as well as the impacts of the Civil War on the region! A sweet treat for intellectual couples or just those folks looking for a change of pace, the Bagdad Village Museum also features an enlightening lecture series highlighted by some of the region's foremost authorities in history, anthropology, and archaeology. Come see the local artifacts, hear stories of days past, and otherwise unleash the power of knowledge and learning!
Have a Picnic at Carpenter's Park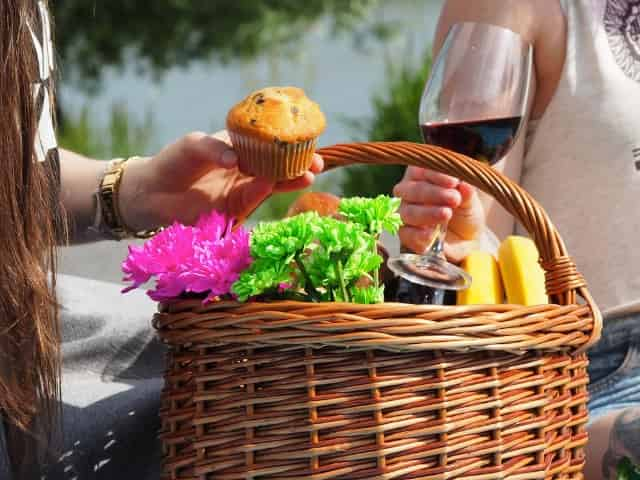 One of the best things for couples to do in Milton, a picnic is the perfect way to enjoy the area's natural beauty
The picturesque rivers, streams, and woods of Milton, FL, are the ideal setting for a romantic picnic for you and your special someone. So pack up your sack with all sorts of goodies and treats and head on over to Carpenter's Park for all of the scenery, shade, and sweet one-on-one time that your heart desires! Home to a variety of great community amenities such as boat launches, pavilions, and children's playtime equipment, there is no wrong time to visit Carpenter's Park with your closest friends, mates, and family members!
Milton News
Keeping you informed
Be in the know!
be informed about our latest offers
You can unsubscribe at any time