Best Fall Activities in Fort Lauderdale FL
November 9th 2021
Jeannelle Douglas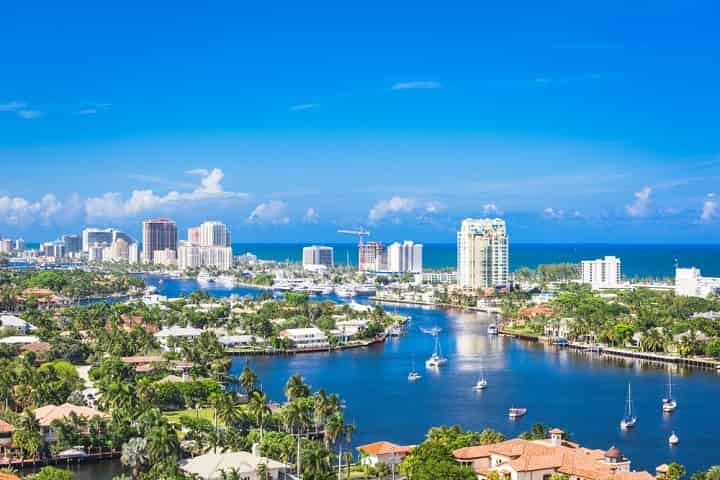 Fort Lauderdale is well known for its robust culture, events, and of course, its sandy beaches. This destination in South Florida gives you an abundance of opportunities to enjoy attractions, events, and an amazing art scene. Fort Lauderdale offers
many memorable things to do
to suit all ages and interests. If you're planning a trip to Florida, keep reading for the **best fall activities in Fort Lauderdale FL. **
Table of Contents
Why You Should Visit Fort Lauderdale in the Fall
Festivals and Events
Tortuga Music Festival
Audacity Beach Festival
Las Olas Boulevard
See the Arts
Fort Lauderdale Beaches
Sightseeing Cruise
---
Why You Should Visit Fort Lauderdale in the Fall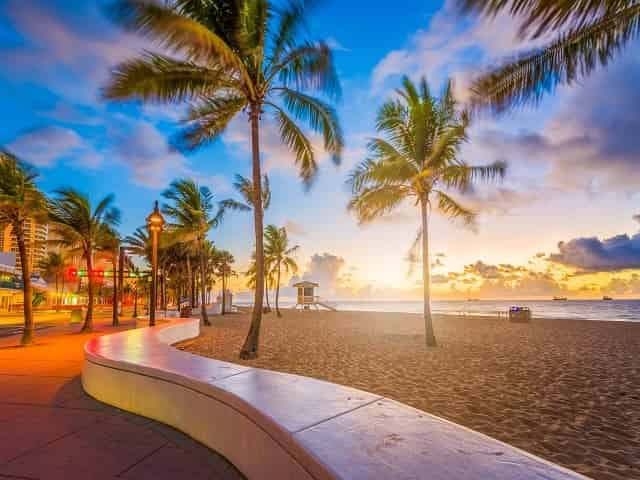 Fort Lauderdale is a popular tourist destination and is the Yachting Capital of the World
Fall in Fort Lauderdale presents ideal weather for exploring what this city has to offer. It's a beautiful time of the year to enjoy the best fall activities in Fort Lauderdale such as seasonal events, a perfect day at the beach, or a stroll along the Fort Lauderdale Riverwalk. Fort Lauderdale also has a vibrant art and entertainment scene from murals to live music and more.
Festivals and Events
The fall season brings its share of exciting festivals to Fort Lauderdale. From musical festivals to beach events, the fall season has fun activities for all to enjoy.
Tortuga Music Festival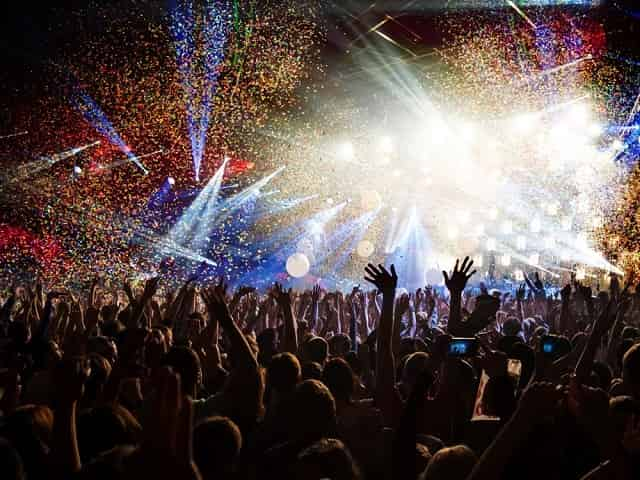 More than $2,000,000 of ticket sales and donations from Rock the Ocean's Tortuga Music Festival has been given back to the Conservation Village partners
Enjoy a memorable beach weekend experience on the pristine white sands of Fort Lauderdale Beach Park. This three-day music festival features some of the most iconic names in rock, country, and roots. The Tortuga Music Festival works alongside Rock the Ocean Foundation to enhance public awareness about the issues faced with the world's oceans.
Audacity Beach Festival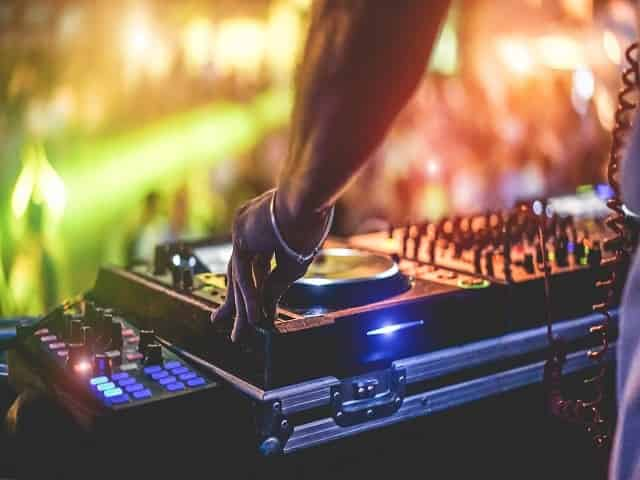 Audacity is a two-day festival with an incredible lineup of pop, EDM, and rock artists
Formerly known as Riptide, the Audacity Beach Festival brings a remarkable lineup of indie pop, rock, and EDM musical acts to Fort Lauderdale Beach Park. The music festival has affiliations with 104.3 The Shark, an alternative radio station in South Florida. Enjoy live music from artists such as Twenty One Pilots, The Lumineers, Glass Animals, and more!
Las Olas Boulevard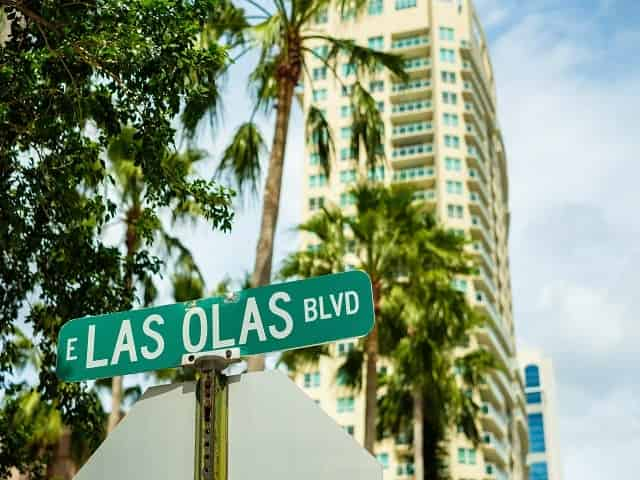 Las Olas Boulevard stretches from the beach at A1A and over the astounding Intracoastal Waterway
Strolling down Las Olas Boulevard is one of the best activities in Fort Lauderdale FL you can't miss. In the heart of Fort Lauderdale, Las Olas Boulevard takes center stage when it comes to nightlife, restaurants, fashion boutiques, and art galleries. Considered to be a shoppers paradise, it's a great place to window shop and stop by unique shops you won't see anywhere else. The atmosphere of Las Olas Boulevard makes shopping even more of a delight.
See the Arts
Fort Lauderdale is brimming with a flourishing arts scene. From galleries to museums and murals, the city is the place to be for cultural flair.
Riverwalk Arts and Entertainment District
The Riverwalk Arts and Entertainment District houses some of Fort Lauderdale's most popular attractions
Running about a mile along the New River in Downtown Fort Lauderdale, the Riverwalk Arts and Entertainment District is comprised of an exceptional collaboration of arts and entertainment organizations. This is a great place for you to take in the scenery and experience the arts. **These are the attractions you must see: **
Broward Center for the Performing Arts: The Broward Center for the Performing Arts is a world-class performing arts venue that features entertainment from internationally acclaimed classical music to the best of Broadway. You can also catch the original comedy revue Laffing Matterz.
NSU Art Museum: Gain access to the premier level of artistic expression at the NSU Art Museum. Situated in the heart of Fort Lauderdale, the museum serves as the hub of the South Florida Art Coast. As a premier destination for exhibitions, the museum features more than 7,500 works with collections of contemporary art, African art, and Latin American art. See America's largest collection of 19th and early 20th century drawings and paintings by the famed American realist William Glackens.
FATVillage: FATVillage which stands for Flagler Arts and Technology Village, is a downtown historic warehouse district that serves as the hub for local arts and entertainment. This four-block district features contemporary art, murals, and more. You might even be able to catch the ArtWalk which is hosted on the last Saturday of each month. This is the perfect way to experience arts, music, food, and more.
Fort Lauderdale Beaches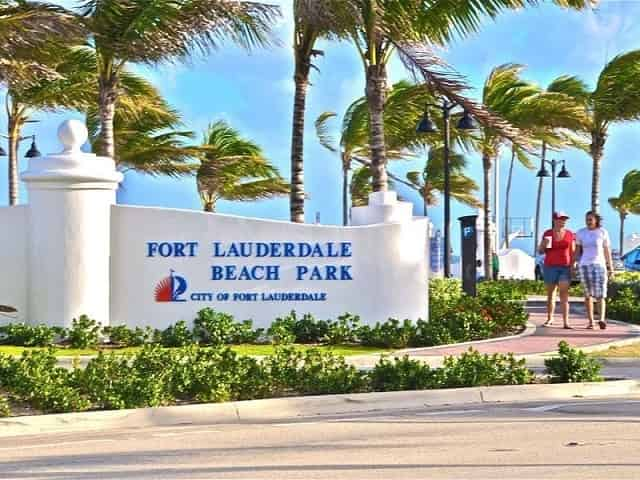 This beach is often considered the safest beach for kids in Fort Lauderdale
A trip to Fort Lauderdale would not be complete without a visit to the beach. Fort Lauderdale Beach is located just a mile from Las Olas Boulevard, the vibrant strip of tasty restaurants and exclusive shopping. Not only is Fort Lauderdale Beach known for the sun and the sand, but it's also known for hosting major annual music events like the Audacity Beach Festival and the Tortuga Music Festival.
During your visit to the beach, stop by one of the delicious nearby eateries such as Cafe Ibiza for Mediterranean cuisine or Spazio Italian Restaurant & Wine Lounge for cocktails and Italian cuisine.
Sightseeing Cruise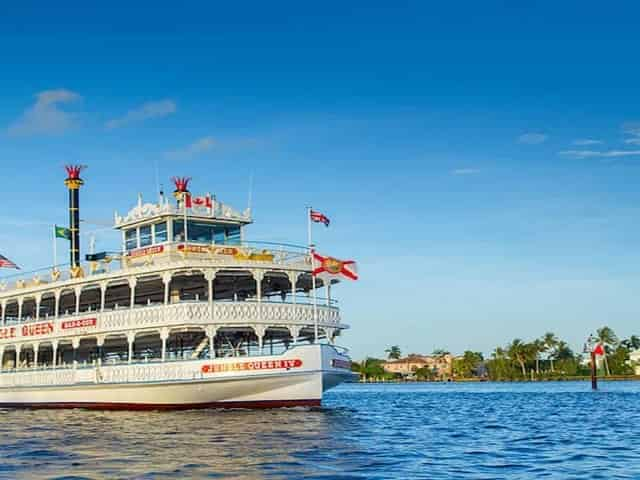 Pictured above is a sightseeing cruise aboard Jungle Queen cruising down New River in Downtown
A sightseeing cruise is just what you need when you want to see all of what Fort Lauderdale has to offer while enjoying spectacular views of mega yachts and waterfront mansions. Cruises like the Jungle Queen offer a fully narrated experience and take you on a journey through Millionaire's Row where you will learn about the celebrity homes.
Be in the know!
Be informed about our latest offers
You can unsubscribe at any time