What's the BEST Bar in New Orleans for History & Haunting?
Mike Fisher
September 10th 2020
Spice up your next trip to the Big Easy and let your wild side out at one of the many history and haunted bars in New Orleans! Bar hopping is a great way to explore the French Quarter at night, and is a popular option for tourists over the age of 21, especially large groups.
Many tour operators in New Orleans host an endless amount of bar crawls for whatever your trip may be. Make a bachelor party, girls' weekend, or romantic trip with your partner even more exciting by putting a bar crawl at the top of your priority list!
Bar crawls come in all sorts of themes, which can range from sophisticated tastings to creepy haunted outings. You can choose to learn about the history of the city, or just relax while trying the region's most popular drinks.
The best news for visitors is that bars are open late and year-round. You will not want to miss out on such a perfect way to see this exciting side of New Orleans on your next trip! Keep reading to discover which bars in New Orleans are the BEST for history and haunted happenings.
Table of Contents
So, What's the Best Bar in New Orleans for History & Haunting?
How to Explore More Historic Bars
Historic New Orleans Bar Crawls

Taste Traditional New Orleans Drinks
Become a History Buff
Taste New Orleans Cuisine

Haunted Bar Crawls in New Orleans

Experience a Haunting
Go Ghost Hunting
Drink Among the Dead
---
So, What's the Best Bar in New Orleans for History & Haunting?
From date night to ladies' night, New Orleans bar scene is an exciting way to take in a portion of the city's culture, while also letting loose with your group. Whether you choose to learn about the history of traditional cocktails, take things in a spooky direction on a haunted tour, or go with a different theme, you are sure to always remember the bar crawl you took while visiting the Big Easy!
Our top pick for the best bar in New Orleans for both a rich history and haunted past is... Lafitte's Blacksmith Shop Bar. Lafitte's was built between 1722 and 1732 and is thought to be the oldest structure used as a bar in the United States. People report seeing all sorts of supernatural phenomenon including red eyes, glowing orbs, and even the pirate, Jean Lafitte, himself (http://www.lafittesblacksmithshop.com).
How to Explore More Historic Bars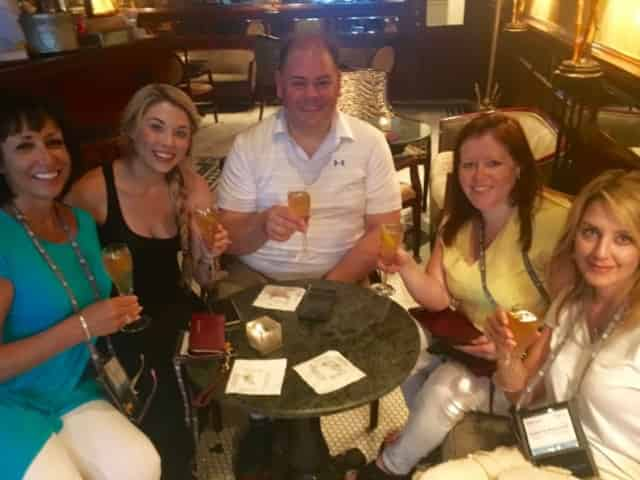 Bar crawl participants enjoying the Classic New Orleans Drinks Tour by New Orleans Culinary History Tours
Traditionally, bar crawls give participants the opportunity to go to many different bars that are in close proximity to each other. It is called a "crawl" because by the end of the night some party-goers may end up crawling rather than walking due to all the fun they have had! New Orleans bar crawls offer:
An easy way to experience the culture of New Orleans
Transportation between bars if needed (varies per tour)
A guide to narrate and help move the group from place to place
Discounts on cover for the bars
Drink specials for you and your group
Today, bar crawls are a lot more broad in what they can offer, and are not just limited to nighttime drinking, like in the past. There are many that occur during the day, which allows you to fit one in no matter what your travel schedule looks like. Also, bar crawls are not just limited to drinking anymore. Some instead highlight the local cuisine of the city, by letting you taste dishes at each place you stop.
Regardless of which tour you choose, you really can't go wrong with including a New Orleans bar crawl during your next vacation. For extra exciting options, be sure to read all about historic and haunted themed bar crawls in the Big Easy below!
Historic New Orleans Bar Crawl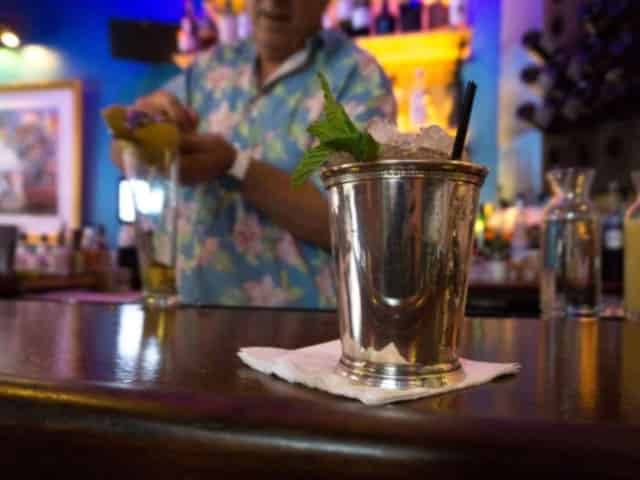 Image by Jami430 via Wikipedia
Historic New Orleans bar crawls can offer visitors the opportunity to learn about a portion of the city's great past, while experiencing the drinking establishments that help bring to life the present culture of the Big Easy. These bar crawls feature a variety of different history-related topics to learn about such as:
The unique culinary past of the region
The most popular drinks in the city
The overall history of New Orleans
Regardless of what historical theme you choose for your group, you will be thrilled to find that the culture of the city will come alive during your bar crawl, and you will be sure to learn a thing or two, as well.
Taste Traditional New Orleans Drinks

Pimm's Cup is a popular New Orleans beverage. Image by Whitney via Flickr
Every area has its favorite drinks and New Orleans is no exception. By going on the Classic New Orleans Drinks Tour, you will get to try all of New Orleans' favorite cocktails, while walking through some of the oldest and most famous bars in the area. This bar crawl will ensure that you do not miss out on any of the tasty cocktails that New Orleans is famous for.
Become a History Buff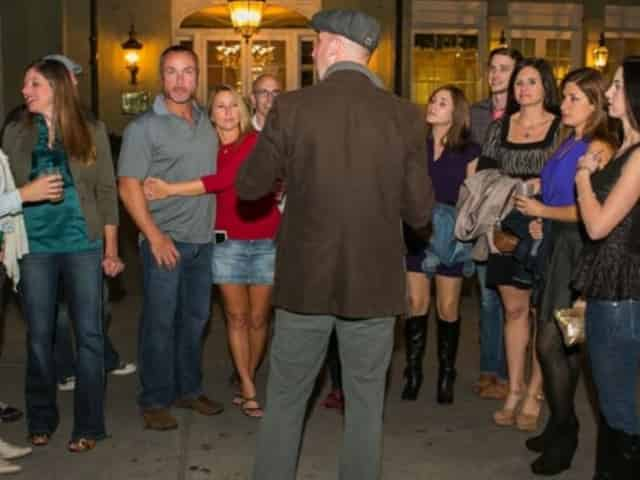 French Quarter bar crawls and walking tours are a great way to explore the city in a unique and exciting way
History does not always mean learning about a war or an election from the past. On the French Quarter Cocktails and History Walking Tour, you will get to learn all about the creation of the area's favorite cocktails instead. At each place you stop, you will get to try a classic cocktail and learn all about the fascinating story behind each one!
Taste New Orleans Cuisine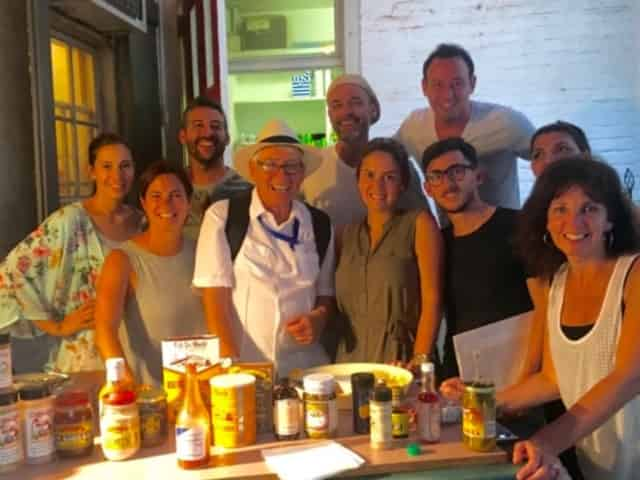 Culinary tours are a great way to enjoy the sights, sounds, and TASTES of New Orleans
If drinking is not your first choice, or you would just rather chow down on some cuisine from some of the best New Orleans restaurants, then a culinary-themed bar crawl is the perfect option! During the French Quarter Culinary History and Tasting Tour, you will get to quickly understand why New Orleans is known as an international food city. At each stop you will get to taste incredible dishes and learn the differences between Cajun and Creole cuisines.
Haunted Bar Crawls in New Orleans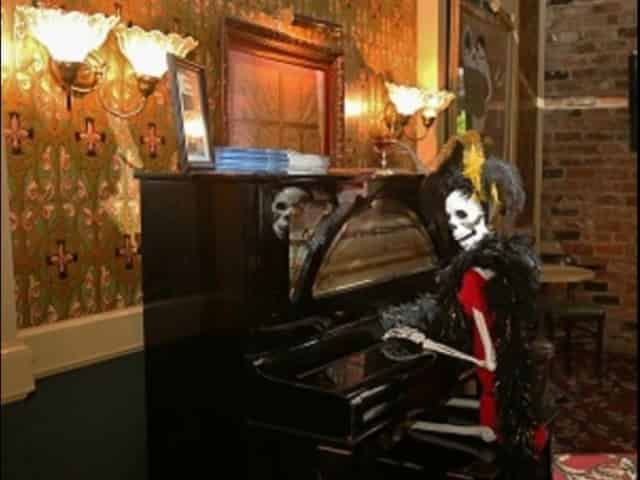 Exploring the spooky side of New Orleans should be at the top of your NOLA to-do list
New Orleans is a city known to be home to many ghosts and spirits. It's so haunted, we even created a guide detailing the best places to find ghosts around town. With such a long and rich history, it should be no surprise that paranormal activity abounds in the Big Easy. No visit is complete without interacting with the more spiritual side of the city, and good drinks will help to calm your nerves on a spooky outing.
Haunted bar crawls are the perfect way to still have fun while being scared out of your mind. Don't worry if you're not usually into spooky things, there are haunted New Orleans bar crawl options that everyone can enjoy!
Experience a Haunting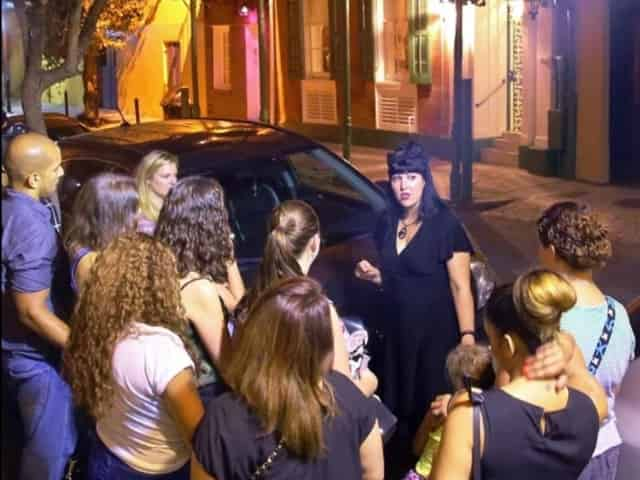 Get your fill of spirits and SPIRITS on a New Orleans haunted bar crawl tour through TripShock.com
While on the Haunted Pub Crawl Tour by Haunted History Tours, you will visit locations of actual documented hauntings, while throwing back your favorite drinks to help calm your nerves. A fantastic guide will help you navigate through all the paranormal activity in the area. You will definitely want to bring your camera to capture any spirits that may choose to show themselves to you!
Go Ghost Hunting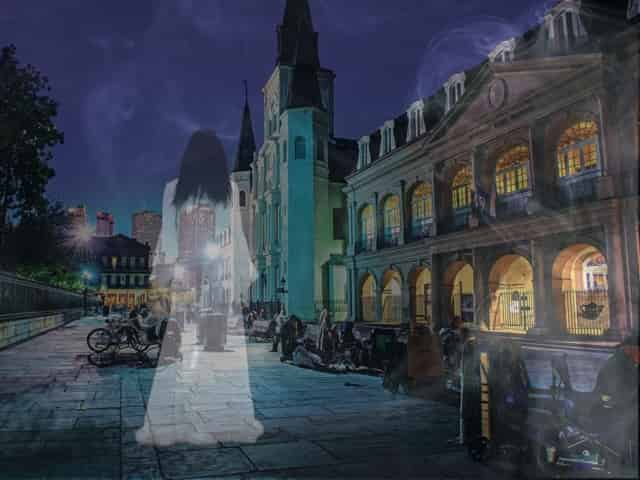 Taking a New Orleans ghost tour is a frighteningly fun way to explore the city
You will probably be tempted to chug your complimentary hurricane on New Orleans Ghost Adventures' Haunted Pub Crawl due to the fear-inducing tour you will be on! During this bar crawl, you will get to explore haunted locations that are routinely investigated by real ghost hunters, and hear true stories of why many ghosts and spirits call New Orleans home.
Drink Among the Dead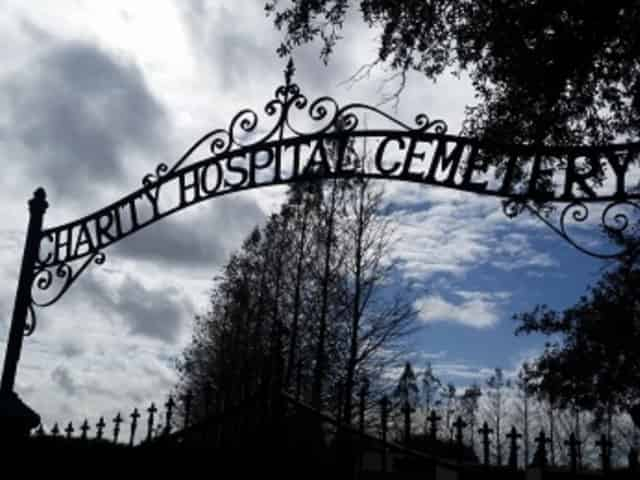 Taking a cemetery tour, like the NOLA Ghost Riders BYOB Nightly Cemetery Bus Tour, should be at the top of your New Orleans vacation check list
Visitors absolutely must plan a trip to the famous "Cities of the Dead" while in town! One way to make it an even more memorable activity is to go on a narrated tour in an air-conditioned mini bus. Unlike some other bar crawls, the NOLA Ghost Riders BYOB Nightly Cemetery Bus Tour lets you pack your own favorite libations to bring with you, ensuring you have your favorite drinks all night long! You are sure to need them as you explore haunted cemeteries throughout the tour.
---
Be in the know!
be informed about our latest offers
You can unsubscribe at any time