Destin Helicopter Tour Coupons 2021
Mike Fisher
February 20th 2021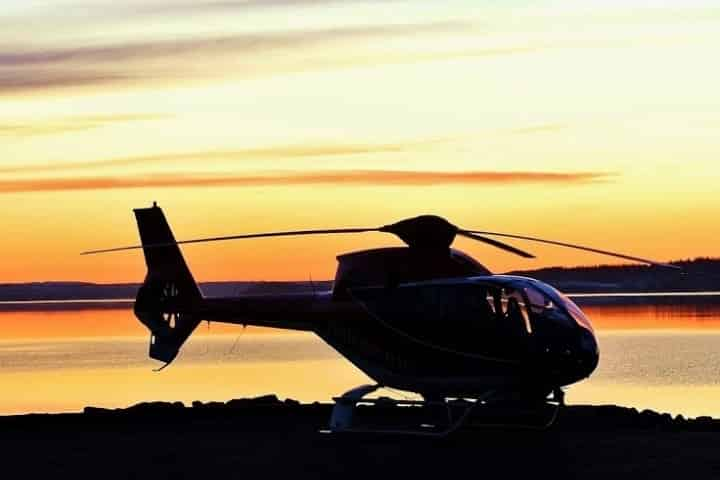 Destin, Florida is one of the hottest vacation spots in the entire country for good reason. Its pristine beaches, emerald waters, and world-class attractions are the perfect recipe for good times and great memories. With so many things to see and do, local tours can help you figure out where to go around town and what to do next.
How about a great deal on a bird's eye view of the coast with Destin Helicopter Tour coupons? One of the most popular and family-friendly attractions in the whole area, 2021 Destin Helicopter Tour coupons give you the absolute best price on a variety of tours and trips that take you high into the sky for incredible views and great local info!
Table of Contents
Destin Helicopter Tour Highlights

What You'll See on Your Destin Helicopter Tour

Destin Parasailing Deals
---
Destin Helicopter Tour Highlights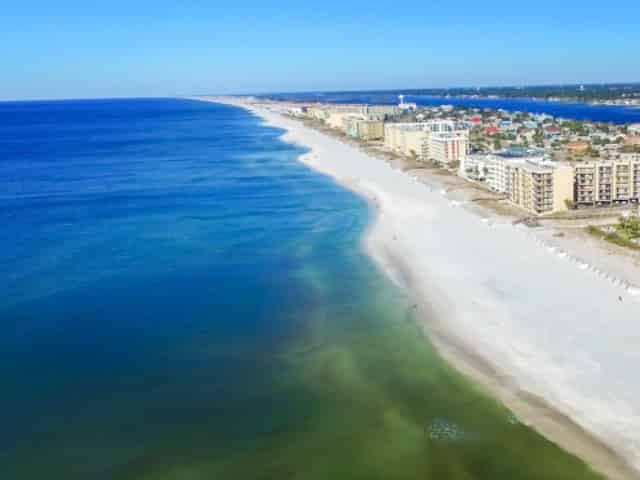 One TripShock Traveler Story describes Destin parasailing as a memorable bonding experience
A Destin Helicopter Tour is the absolute best way to see the Emerald Coast and this popular vacation destination in all of its glory. Buckle up tight and let the professional pilots take you on an exhilarating ride of a lifetime! A great idea for a first date, or a way to spice up the same old routine, Destin Helicopter Tours are a sweet idea for almost any occasion.
Cruise up and down the beach and look down for marine wildlife like dolphins, sea turtles, or even sharks! From the sparkling waters to the beautiful Destin bridge and Oyster Lake, a helicopter tour is one of our absolute favorite Destin attractions and is as exciting as it is informative!
So what are you waiting for? Check out all of the great offers and deals we have available online today! Each leg of the tour is centered around a specific landmark or attraction and is sure to impress, surprise, and educate! Sights and scenes include the following and more:
What You'll See on Your Destin Helicopter Tour…
Beautiful White Sands
Celestial Emerald Waters
Seabirds and Marine Wildlife
The Destin Bridge
Crab Island
Oyster Lake
Scenic Highway 98
Destin Harbor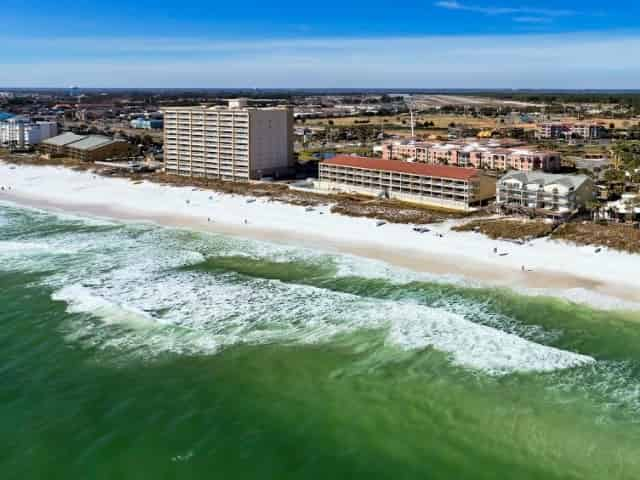 A stunning view from a parasailing excursion, one of the top extreme activities in Destin
Really want to supercharge your next trip to Destin? Then check out our comprehensive Destin destination guide for incredible savings and insights on a variety of attractions and activities!
Destin Parasailing Deals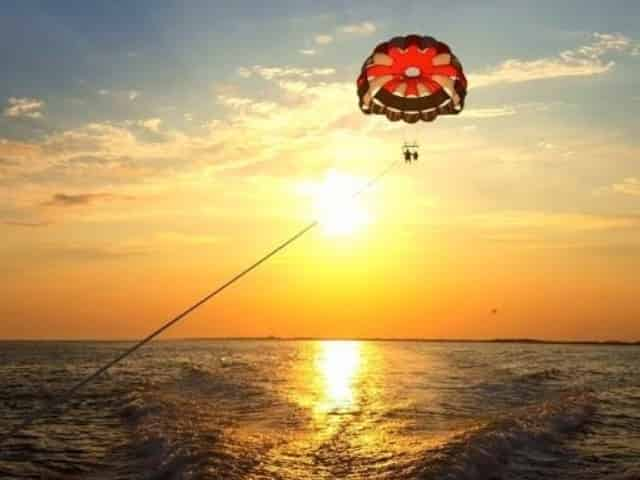 Pictured above is a scenic sunset parasailing charter with Gilligan's Watersports in Destin, FL
If you love getting high up in the sky then you will definitely love a Destin parasailing adventure! Hop on board with an experienced captain and crew and get ready for a seriously sweet ride from up top. This is a fantastic activity for families with children. Float peacefully at heights exceeding 500 feet as you look down on the beautiful Destin Harbor and take in the sweet sea breeze and watch the water glisten as it disappears into the horizon! Go by yourself or tag along with 2 friends or family members for an unforgettable parasailing experience!
Be in the know!
be informed about our latest offers
You can unsubscribe at any time