How Do I Get From Miami to Key West? Day Trips & More
Mike Fisher
May 21st 2020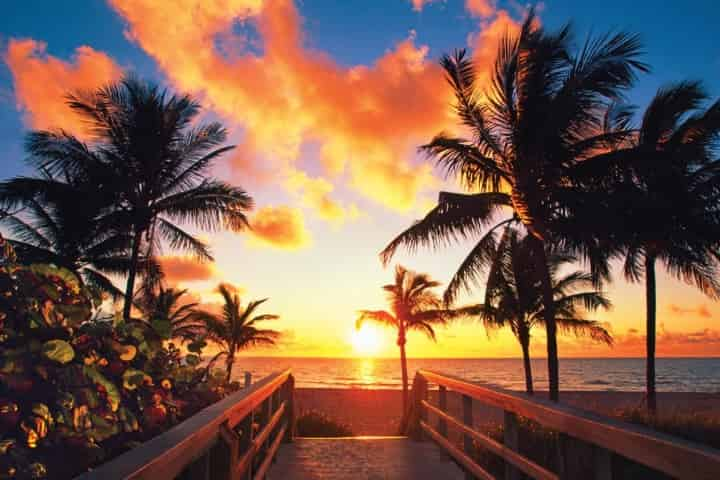 If you're visiting Miami and want to squeeze in a short day trip to Key West while you're in South Florida, you've got options! But, "how do I get from Miami to Key West?" you may ask.
With swamps, bridges, and plenty of islands, navigating South Florida isn't always a smooth ride. Day trips are a popular choice for families, couples looking for a romantic Miami outing, and even bachelor/bachelorette parties looking to make the most of their Florida vacation!
Day trips to other areas, like Key West, allow you to explore so much more beyond the shore. Home to the largest reef system in the continental United States, Key West boasts incredible snorkeling, diving, and more! With that being said, discover everything you need to know about taking a day trip to Key West, and see it all!
Table of Contents
How Do I Get From Miami to Key West?

Key West Day Trip by Bus
Renting a Car

What Can You Do in Key West For the Day?

Parasailing
Snorkeling
Jet Skiing
Sailing

Make the Most of Your Day in Key West
---
How Do I Get From Miami to Key West?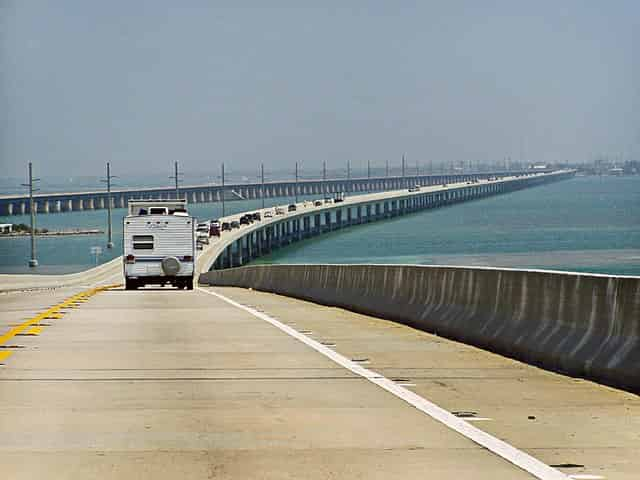 Traveling over the Seven Mile Bridge, pictured above, to Key West is just one of the many unforgettable things to do in Miami. Image by I, Matrek via Wikimedia
There is a distance of about 165 miles from Miami, FL, to Key West, FL. Most visitors travel by car or bus and can expect around 4 hours of travel time. But this is no ordinary drive! You and your group will take in stunning coastal views while cruising the sun-soaked roads of Florida.
Key West Day Trip by Bus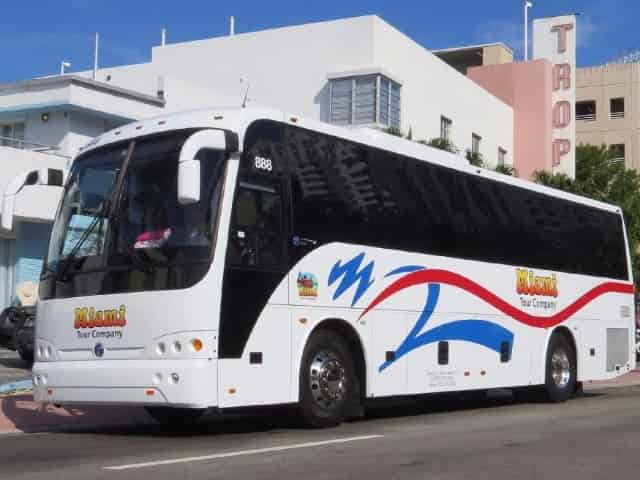 Taking a bus tour from Miami to Key West is a great way to explore Florida without having to worry about traffic and navigating a new city
One great option is to hop on a bus for a day trip to Key West from Miami. Instead of keeping your eyes on the road, you can relax with a book, take in the beauty of the Overseas Highway, or just take a nice, relaxing nap! This is also a great way to learn interesting facts about the Florida Keys along the way.
If you take the bus down, you'll arrive mid-morning, and have about 6.5 hours to make the most out of your day trip. If you're coming to Key West for the day on a cruise, you'll probably have about the same amount of time. Either way, you've got to be smart with your time if you want to get in as many of Key West's historic sights, fantastic food, and amazing watersports as you can!
Renting a Car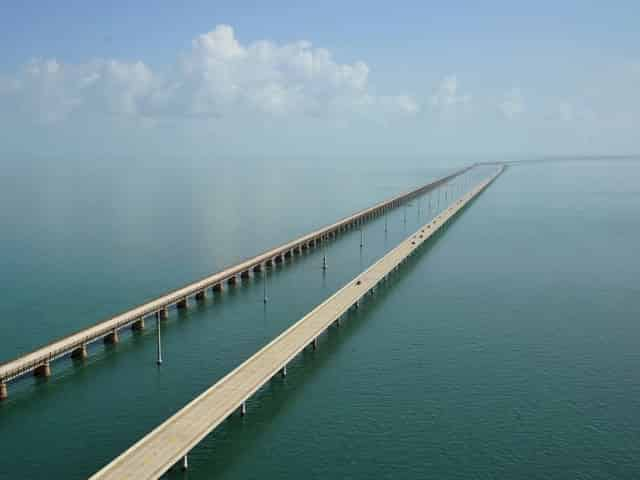 Image of scenic views from the Seven Mile Bridge taken by Meyyappan S via Flickr
Some folks rent a car so they can stop along the way from Key Largo to Key West, but keep in mind that this will take you several hours. Although the actual distance from Miami isn't that far, it's mostly two-lane roads, and speed limits are low throughout the Florida Keys. We do not recommend speeding, as the roads are heavily policed and speed limits are strictly enforced!
It could take you a decent amount of time to fight Miami traffic and get out of town, so try to leave early in the morning, or at night after rush hour. Once you are out of Miami, you can expect the trip from Homestead to Key West to take at least three hours, maybe longer with stops.
Now you may be asking, how do I get from Miami to Key West without stopping at all the amazing islands and attractions along the way? If you do have the time in your schedule to do so, turning this day trip into a road trip will definitely not disappoint!
From the Turtle Hospital in Marathon Key, to snorkeling at the John Pennekamp Coral Reef State Park in Key Largo, there is so much to see and do on the way from Miami to Key West. Check out this article from Condé Nast Traveller detailing how to turn your road trip from Miami to Key West into the best road trip it can be: https://www.cntraveller.com/gallery/miami-to-key-west-road-trip.
What Can You Do in Key West For the Day?
If you have taken a bus tour from Miami to Key West and only have 6.5 hours, you might be wondering if you'll have time to do any tours. The answer is... YES!
The best thing to do when exploring Key West in a day is to plan ahead. We recommend finding a mid-day tour that departs between 12:00pm and 2:00pm, and lasts 2 or 3 hours, so that you have enough time to explore and catch your bus home around 5:30pm.
Check out these popular Key West excursions and make the most of your day trip to this tropical island oasis:
Parasailing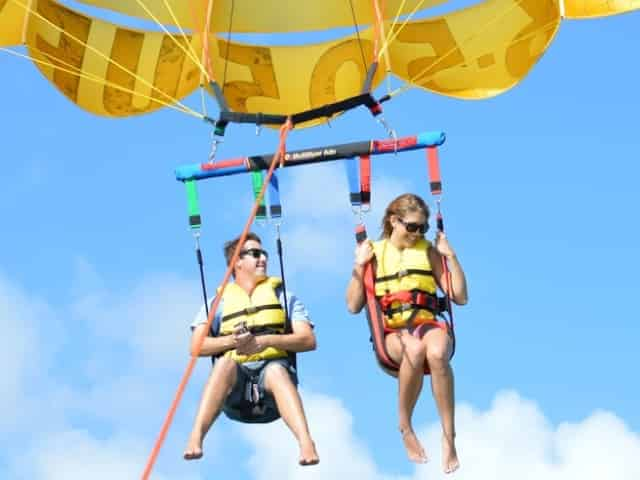 Parasailing in Key West is the perfect way to spend quality time with your favorite person
If you do want to get out on the water, but you don't want to get wet, parasailing is a great option! Most trips start and end on the boat, but if you want to get dipped in the ocean, they will usually oblige you! Be sure to look out for incredible Key West marine life including:
Dolphins
Sharks
Turtles
Stingrays
Trips depart hourly and usually last around one hour, so there is plenty of time to go parasailing and explore the rest of Key West!
Snorkeling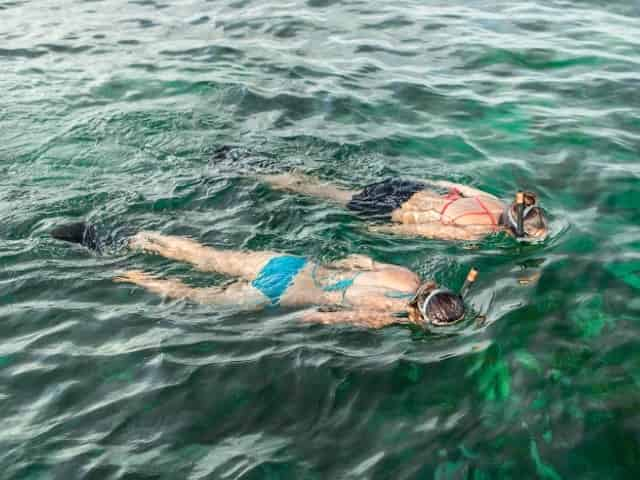 Two travelers snorkeling the Florida Key's beautiful, clear waters with Danger Charters in Key West
For many people, snorkeling is a must-do activity, especially if it is your first trip to Key West. With quick access to the only barrier reef in the continental United States, it's not surprising that snorkeling is one of Key West's hottest activities. Key West's coral reefs also host some incredible wildlife, including the following: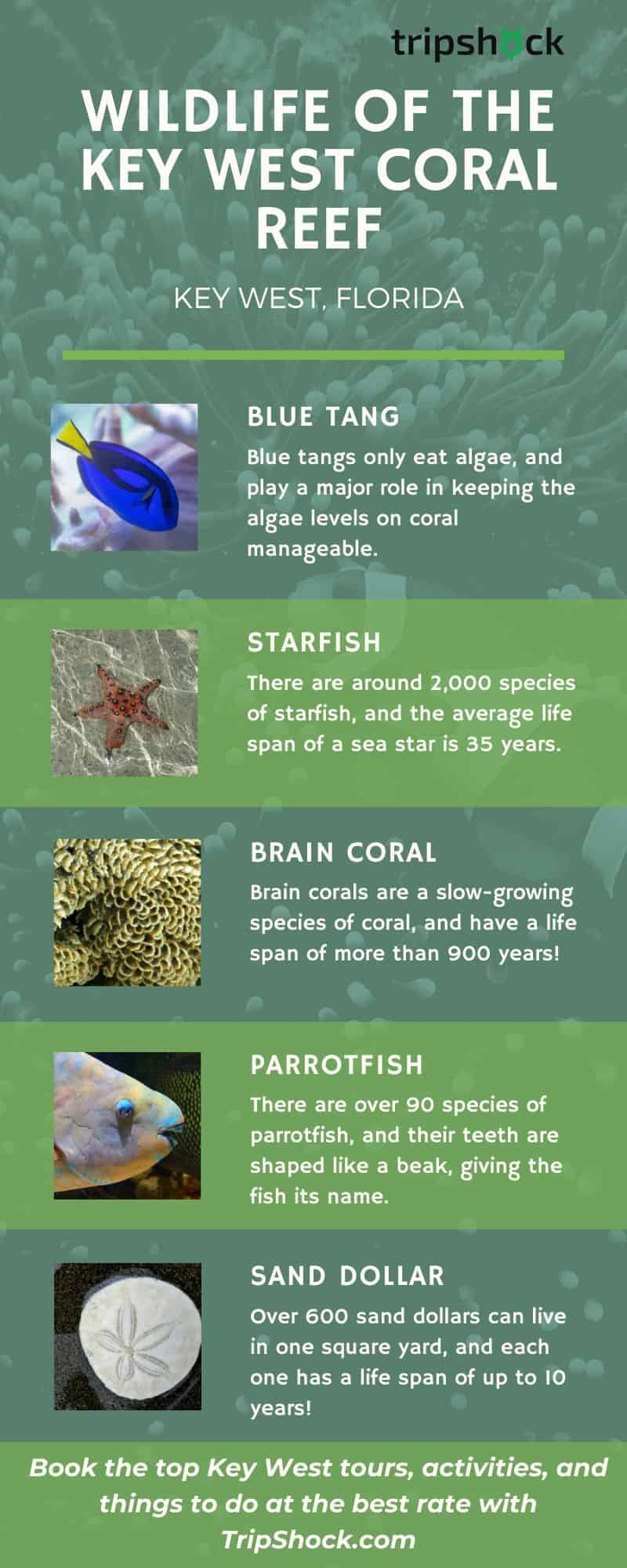 You can find several midday trips that last around three hours. Many snorkeling tours include other activities like kayaking, and some trips even offer an open bar!
Jet Skiing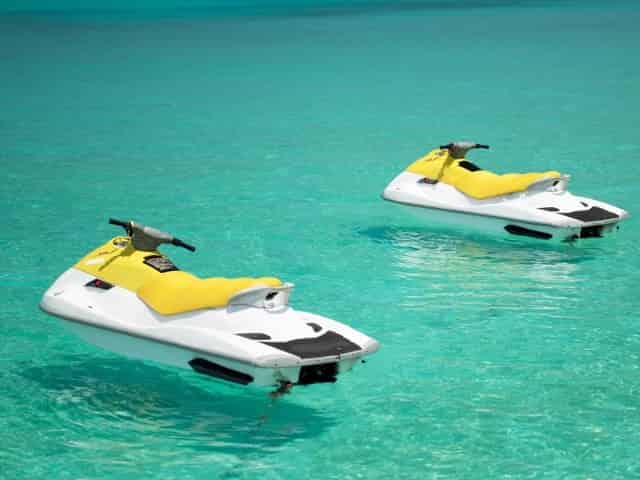 According to a recent Traveler Story, "there's nothing like zipping along on the beautiful waters of Key West"
If you have a need for speed and you want to see the entire island of Key West from the water, then a Key West jet ski tour is for you! With multiple operators offering tours every couple of hours, this excursion is easy to fit-in on your day trip to Key West.
The best Key West sights to see from a jet ski include:
Submarine Pens
Southernmost Point
Key West Harbor
Local Sandbars
Whimsical Wildlife
Sailing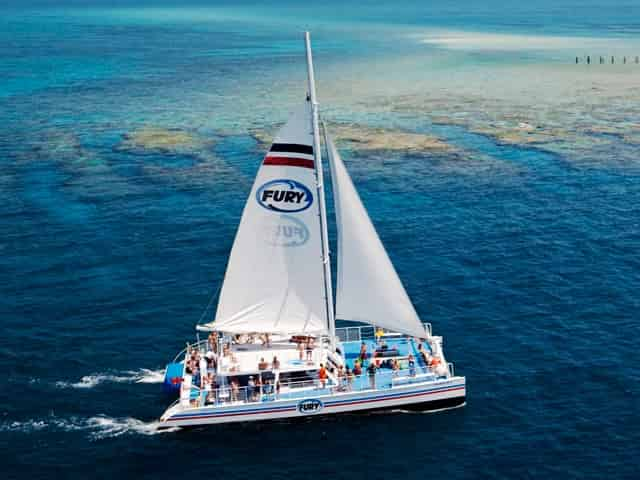 Group enjoys a sailing charter with Fury Water Adventures in Key West, FL
If you're dying to get out on the water, then taking a cruise on one of Key West's beautiful sailboats might be right up your alley. With tours leaving midday and lasting about two hours, sailing excursions are a great way to see Key West.
---
Make the Most of Your Day in Key West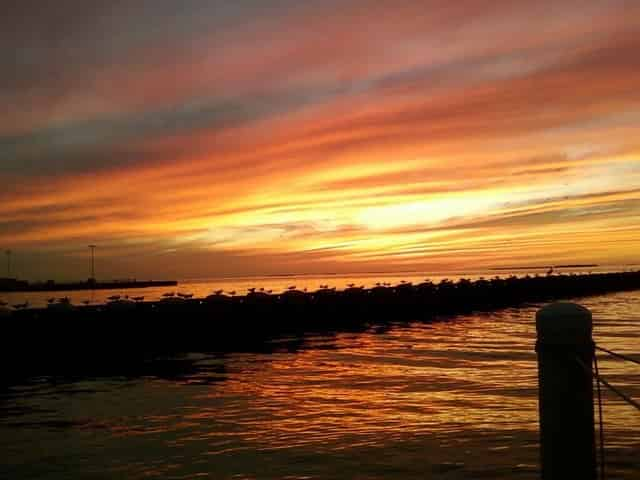 If time allows, be sure to catch one of Key West's famous and fabulous sunsets
If you want the most out of your Miami vacation, a day trip to Key West is as clear a choice as a fresh seafood platter with a slice of key lime pie! With the ease and convenience of day trips, you don't have to worry about anything except how much fun you plan to have once you're there!
Be in the know!
be informed about our latest offers
You can unsubscribe at any time