8 Unforgettable Things to do in Miami Today With Family
Tess Hart
May 27th 2020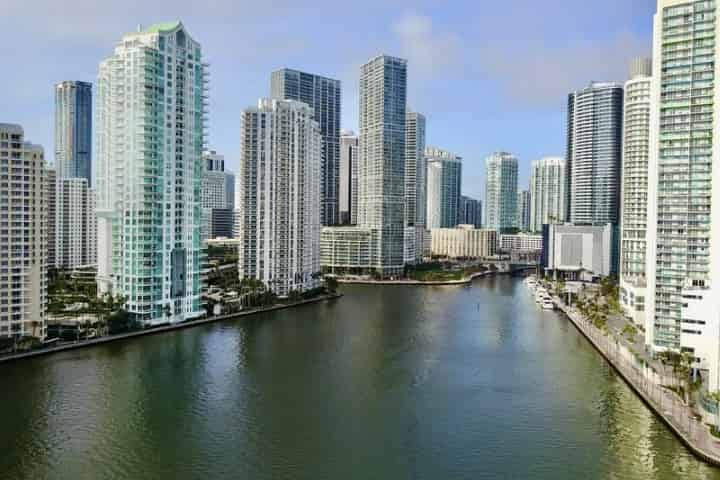 Beaches, a vibrant city, and exciting wildlife are all things that make a location the perfect family vacation spot. There are so many things to do in Miami today with family that you definitely should plan your next family trip to this exhilarating city.
Family vacations can put pressure on the planners to make everyone happy and entertained, but Miami has such a wide variety of activities that you won't have to worry at all about keeping your family members happy. Start planning a memorable trip by checking out TripShock's list of unforgettable things to do in Miami today with family below.
Table of Contents
Parasailing
Visit the Botanical Garden
Bus Tours
Take an Airboat Tour through the Everglades
Helicopter Tour
Jet Ski Rentals
Jungle Island
Snorkeling
---
1. Parasailing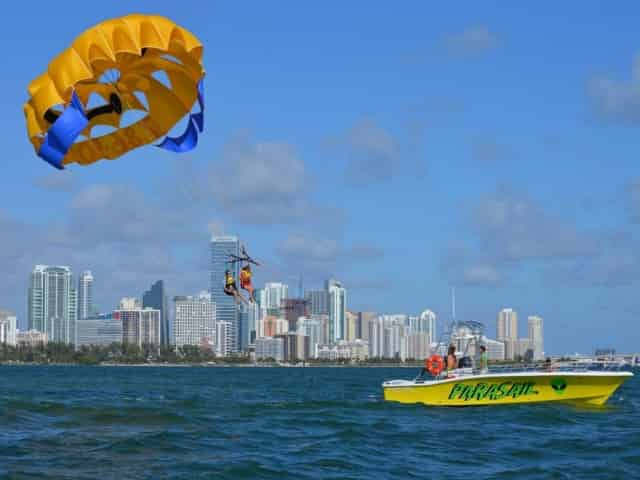 See Miami's skyline and beautiful, crystal-clear waters like you've never seen them before… from high in the sky on your very own parasailing excursion
If you are a family with older children, parasailing over beautiful Miami, FL, is an experience you won't want to miss out on. Parasailing gives you the thrill of a lifetime, while getting to see the most beautiful views of the ocean and city.
While you aren't up in the air, you can sit back and relax on a scenic boat ride. You will also get to see turtles and exotic birds. Parasailing gives you a memorable way to try something new together as a family!
2. Visit the Botanical Garden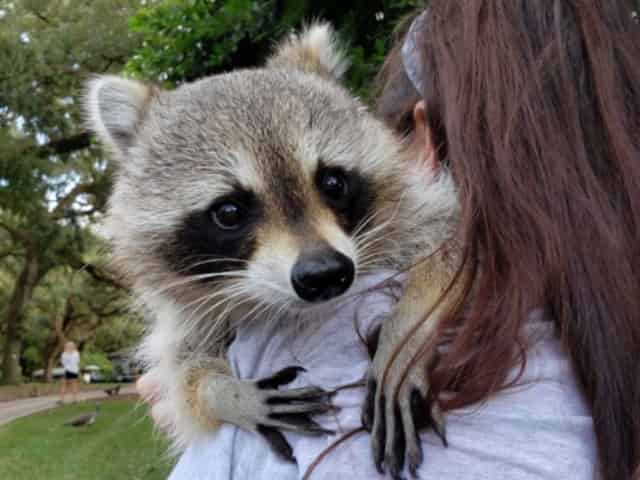 The raccoon pictured above is just one of the many critters that call this wildlife sanctuary home
There are so many things to do in Miami today with family, but one of the most gorgeous experiences is taking a trip to the Tropical Botanical Garden and Everglades Wildlife Sanctuary at Flamingo Gardens. One recent Traveler Story describes this adventure as great for both adults and children, with plenty to see and do!
You can tour the 60-acre garden and sanctuary and see alligators, bobcats, otters, and more! You also will be able to see 17 of the largest Florida Champion trees and a natural hammock of 200-year-old Live Oak trees.
3. Bus Tours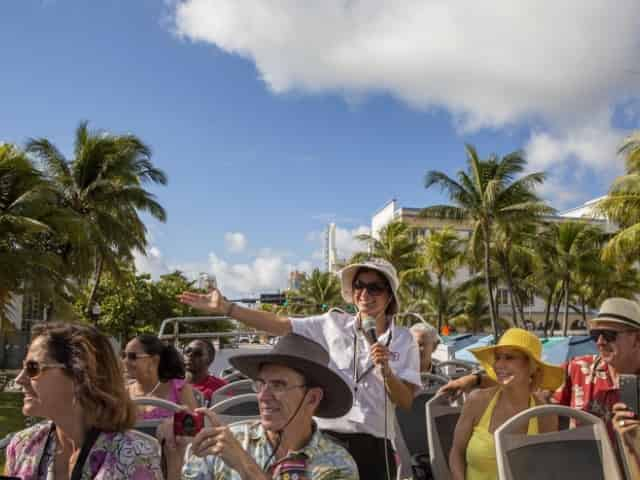 Visitors to Miami love touring the city from the comfort of a guided bus tour
If you want to see every section of Miami without wearing out the soles of your shoes, your family should check out the Miami Hop On Hop Off Sightseeing Bus Tour. By buying a 24-hour pass, you can explore all day long while learning about the city's rich history.
On this bus tour, you will get to hear about all of the unique Miami neighborhoods and see the architecture that makes Miami so beautiful. This is a great option for families who don't want to bother with driving or finding a taxi or uber, since you will have a large number of buses to ride throughout the whole city.
4. Take an Airboat Tour through the Everglades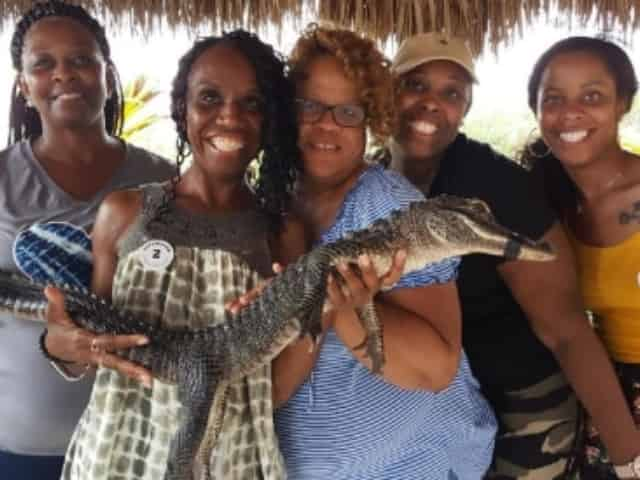 This group not only saw gators on their tour, but got to hold one, as well
Miami isn't all about the beaches and having a good time in the city, you will definitely also want to check out the gorgeous Everglades on your vacation. The best way to see the Everglades, is to take an exciting airboat ride.
On your ride, you will get to meet alligators and other exotic swamp creatures. For more information about the different types of animals you may encounter, click here: https://www.nps.gov/ever/learn/nature/animals.htm. You will get to learn all about the natural side of Miami and give your family the excitement of going full speed ahead in the Everglades.
5. Helicopter Tour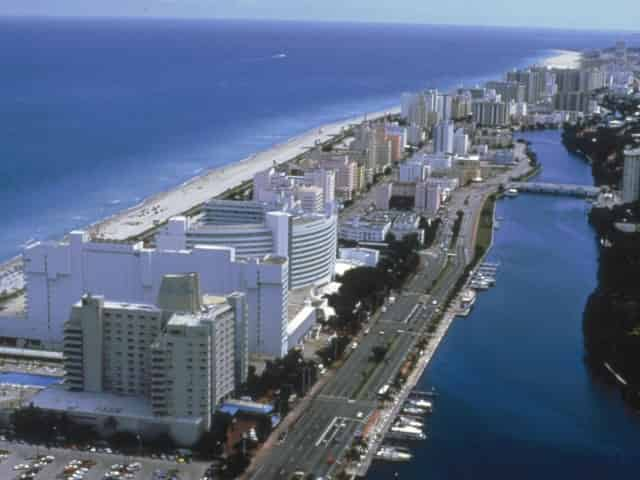 Pictured above is an amazing aerial view of Miami seen from a high-flying helicopter tour with Fly Miami
Everyone needs the experience of riding in a helicopter, and your family is no different! When thinking about things to do in Miami today with family, a helicopter tour should be at the top of your list.
You will get a birds-eye-view of Miami, which will let you see the beauty of the coast from the best perspective possible. Depending on what tour you pick, your ride will be either 30, 45, or 60 minutes long. No matter what, you will be creating memories with your family that will last a lifetime.
6. Jet Ski Rentals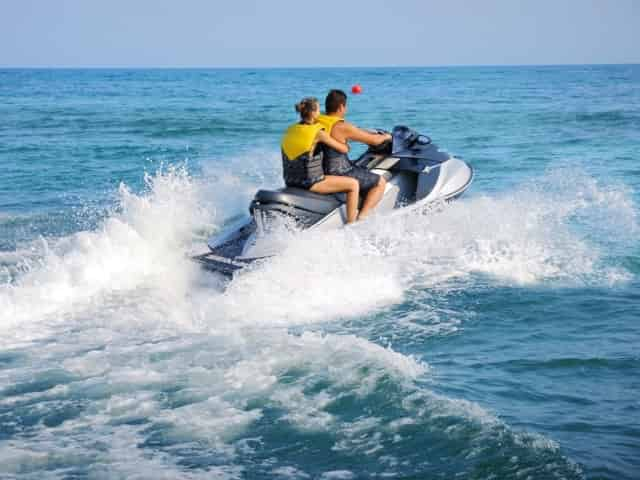 Renting a jet ski is the perfect adrenaline-pumping activity that everyone will love
Your older children and adult family members will love feeling the power underneath them while riding on a jet ski. Your family can race across the water and embrace the freedom of the ocean.
The best part is, you will get a knowledgeable guide to show you the best spots to go and to make sure no one gets left behind on your ride. So, slap on some sunscreen and a life jacket, and get ready for the ride of your life on your jet ski retinal or tour
7. Explore the Jungle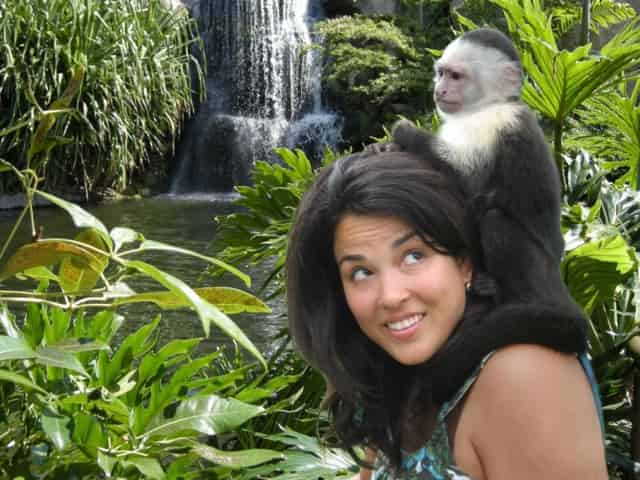 Get up close and personal with monkeys and more at Jungle Island
One of the coolest places to go in Miami today with family, is Jungle Island. This eco-adventure park is an experience that no one will forget. You will get to embrace nature while learning all about exotic wildlife.
Jungle Island also hosts an entertaining and educational animal show that you won't want to miss out on! You can see lemurs, sloths, and more! The best part is that transportation is included to make your visit as low stress as possible.
8. Snorkeling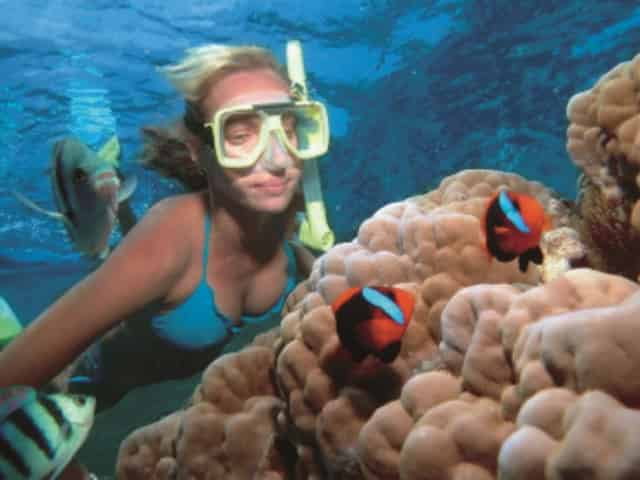 You will be amazed at the colorful coral and friendly fish you'll encounter when snorkeling under the sea
See the surrounding areas of Miami by travelling from Miami to Key West with your family on a snorkeling cruise. You will get to ride on the largest sailing catamaran in the Keys and have a snorkeling adventure to remember.
This activity might be better for families whose members are 21 and up, since it features an open bar you won't want to miss out on! Enjoy three hours of snorkeling in the best spots in the Keys on your cruise!
---
These eight fun options for things to do in Miami today with family are just the start of all the city has to offer for visitors. Regardless of what your family is into, you will be able to plan the perfect vacation to Miami that will help bond family members forever.
Be in the know!
be informed about our latest offers
You can unsubscribe at any time