2020 Key West, Florida Insider's Guide
Suzanne Bratton
September 4th 2020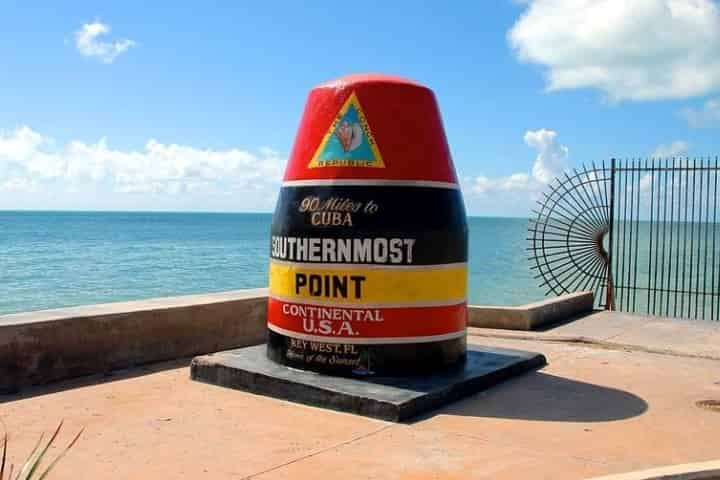 Key West, Florida may be at the very bottom of the United States, but should definitely be at the top of your bucket list! There is so much more to this south-Florida island than warm sun, soft sand, and endless natural beaches. It is also known for breathtaking sunsets, lively nightlife, amazing food, and history that stretches far beyond the legendary shoreline.
With something for everyone, Key West, FL is the perfect vacation destination for the whole family! Keep reading to discover all there is to know about "The Keys" with the 2019 Key West, Florida Insider's Guide.
Table of Contents
History
Attractions & Things to Do

Duval Street
The Southernmost Point
Key West Lighthouse
Ernest Hemingway Home and Museum

Tours & Activities

Sunset Cruises
Food Tours
Fishing
Watersports

Snorkeling
Island Hopping and Full-Day Excursions
Parasailing

Annual Events

Hemingway Days
Fantasy Fest
Del Brown Permit Tournament

Beaches and Public Lands

Smathers Beach
Fort Zachary Taylor Historic State Park
Dry Tortugas National Park
---
HISTORY
Many travelers love Key West, Florida for its beautiful sunsets, clear water, breathtaking nature, and happening nightlife. What most travelers don't know, however, is that this fun-filled city is also full of history and culture. It is believed the city was first inhabited by Native Americans, and in the early 1500's was discovered by the Spaniards. Ownership of the island changed hands several times until American businessmen purchased it and began developing the land.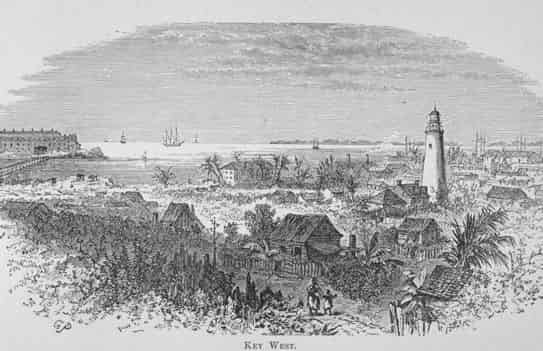 Key West has always been considered a small island city. Fishing, sponging, cigar making, and salt manufacturing were the major industries. In 1938, however, the Overseas Highway was built, making the island accessible to the mainland. This had a major effect on the economy and tourism as travelers finally had the opportunity to see what all this island has to offer. It attracted people like Ernest Hemingway, Tennessee Williams, and later on, Jimmy Buffett.
Ever since 1971, Key West has been associated with Margaritaville, and has become more of a lifestyle than a city. Now there are about 25,000 living in Key West, and over 2 million people who visit the Florida Keys each year!
---
ATTRACTIONS & THINGS TO DO IN KEY WEST, FLORIDA
There is something for everyone in the once quiet and unheard-of Key West, Florida. From the relaxing and calming beaches, to the excitement of Duval Street, there is always something to see, hear, and experience!
Duval Street
If there is anything you want to make sure NOT to miss during your trip to Key West, it is visiting the famous Duval Street. There is something there for everyone including shopping, sightseeing, local cuisine, libations, live music, art, and more!
By day, immerse yourself into the culture and charm of Key West and check out the beautiful Victorian "Conch" homes, vibrant native flowers and listen to the live music that fills the streets. By night, enjoy one (or more) of the 1.25-mile street's 100 bars offering one-of-a-kind food and drinks. You definitely won't go thirsty here!
Duval Street is also one of the few places in the world that touches two bodies of water by connecting the Gulf of Mexico to the Atlantic Ocean, making it a unique experience all around! Travelers can experience Duval Street by walking or bicycling. Guided bike tours of Duval are a popular way to exercise while educating yourself on this historic strip.
The Southernmost Point
It doesn't get more southern than this! Literally. When you see the brightly painted buoy, you have made it to the Southernmost Point in the Continental United States! This means you are about 90 miles away from Cuba. The buoy was erected in 1983 by the City of Key West, Florida and is a landmark and must-see for anyone traveling to the island!
Key West Lighthouse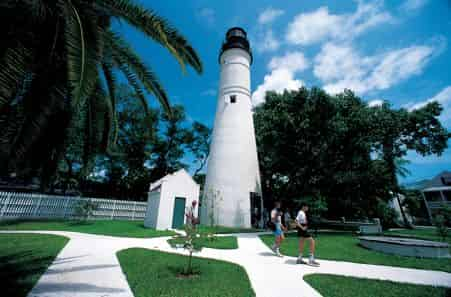 Calling all history buffs out there! The Key West Lighthouse is definitely an attraction you should visit if you want to experience a part of Key West's history. The lighthouse opened in 1848 with a woman as its Keeper, which was nearly unheard of during the 19th century. In 1969, the lighthouse was decommissioned, but has been turned into a museum dedicated to Key West's maritime heritage and to those who bravely kept the light burning through the threats of war and weather. It is 88 steps to the top of the lighthouse, but the view is totally worth it!
Ernest Hemingway Home and Museum
Book lovers and cat lovers unite! This may sound like an odd combination, but it is what you can expect when you visit the Ernest Hemingway Home and Museum in Key West! The home is located in the heart of Old Town Key West, and is where beloved American author, Ernest Hemingway, lived and wrote for more than ten years. Take a step back in time and walk through the rooms and gardens that witnessed the most prolific period of Hemingway's writing career. Walk the lush grounds and enjoy the company of the more than 40 cats that live there! It is definitely a "purr-fect" way to spend the afternoon!
---
TOURS & ACTIVITIES
One of the best things about Key West, Florida is that there are so many different ways to experience this magnificent city. If it's from air, land, or sea, there is a perfect excursion for you and your family!
Sunset Cruises
A sunset cruise is the perfect activity for any occasion! It is affordable, fun and a great way to take in the majestic Florida scenery. There are many types of sunset cruises to choose from.
From romantic champagne sails, to dinner cruises to a sunset sail for the whole family, there is definitely something for everyone! Don't forget to bring a camera and capture the beautiful Key West sunset over the Gulf of Mexico; it is a sunset like no other!
Food Tours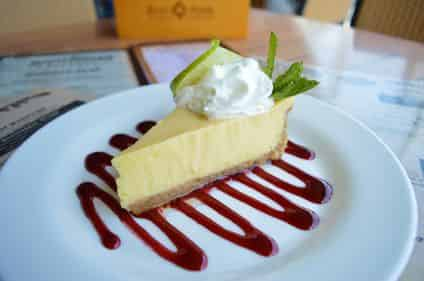 Image by Craig Silva
Built up an appetite after exploring Key West? Satisfy your hunger with a food tour! Food tours are a great way to experience the city. You get to taste food you may never have thought to try and immerse yourself in the food culture of the area. Instead of hoping for the best during mealtime, why not learn a lot from a knowledgeable guide and grub on some under-the-radar local cuisine? And don't forget the Key Lime Pie, it is a Key West necessity!
Fishing
What was once a small fishing village, is now one of the top fishing destinations in the world! Between the Gulf of Mexico, the Atlantic Ocean, and the natural reefs and shipwrecks, there are countless species of fish to reel in!
Depending on the length of the trip, typically you will target species such as snapper, barracuda, mahi-mahi, tuna, marlin and more! Whether you are coming into town in search of a world record catch, or simply looking to fish for fun, Key West has a fishing charter that is perfect for you!
Watersports
When it comes to fun in the sun and making a splash, Key West, Florida, knows exactly what to do! From renting a jet ski to parasailing over the Keys, you are sure to knock something spectacular off of your bucket list!
Make sure to grab the right sunscreen when heading out for a day on the water in the Keys. If you're not sure, check out our recent article to learn more about the sunscreen ban in Key West, FL.
Snorkeling – Imagine being able to explore Key West from a different perspective - underwater! Snorkeling gives you the opportunity to see one of the most beautiful parts of Key West, that can't be seen from land, boat or air. The Florida Keys is home to the largest active coral barrier reef in the United States. Coral reefs are also home to 25% of all marine life on the planet, so there is definitely plenty to see!
We cover more about Key West's mind-blowing reefs in a recent blog detailing the highlights of visiting a coral reef.

Image from Flickr
Island Hopping and Full-Day Excursions – Can't get enough of the beautiful water, reefs and marine life of the island? Check out some of the day trips and excursions Key West has to offer! Some offer snorkeling, kayaking, island hopping or all of the above! This is a great way to spend the day, and has something for the whole family!
Parasailing – This is something you surely don't want to miss! Combine water and air as you soar through the sky above the sparkling water, coral reefs and marine life during a parasailing adventure! Parasail chutes can accommodate up to three people so you can share this memorable experience with the ones you love the most!
---
ANNUAL EVENTS
While the Florida Keys is an ideal location for your dream summer getaway; annual events make Key West, Florida, a fun place to be all year long! From the Hemingway Days that embraces the city's history and most beloved author to the Fantasy Festival, there is something for everyone!
Hemingway Days
If you are walking down Duval Street and see a bunch of stocky, bearded men resembling Ernest Hemingway, don't be alarmed, you're not seeing ghosts! This is just the annual Hemingway look-alike contest that happens every year during the Hemingway Days, to celebrate the beloved author. Writers, anglers and fans of the late author get together each year to celebrate the writer who lived and wrote on the island for most of the 1930's. Other festival events include poetry readings, the wacky, "Running of the Bulls," presentations, and a three-day marlin tournament recalling his passion for deep-sea angling. This is truly an event like no other, and something unique and entertaining for the whole family!
Fantasy Fest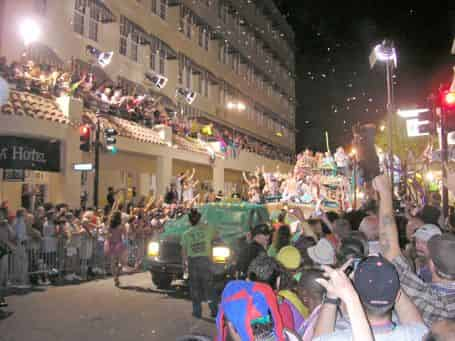 Image from wondercostumes.com
Try to picture Mardi Gras in Margaritaville, because that is exactly what to expect at the annual Fantasy Fest in Key West! Fantasy Fest is a ten-day party in paradise for adults that takes places every October.
It was started in 1979 by a small group of locals with the goal of bringing visitors to the island during the quiet season. Their goal was achieved, as the festival now hosts party people from around the world who come to enjoy the costumes, parades, libations and more!
Del Brown Permit Tournament
If Fantasy Fest isn't your style and you are looking for something different and fun for you and your crew, check out the Del Brown Permit Tournament! This fishing competition is dedicated to the late Del Brown, who caught 513 permits on a fly rod in his lifetime, making this style of fishing famous! The tournament makes contributions to the Bonefish Tarpon Trust for continued permit research.
---
BEACHES & PUBLIC LANDS
While all of these events and activities are definitely a fun and unique way to explore the island, it's not a trip to Key West, Florida, without hitting the beach and exploring nature.
Smathers Beach
Smathers Beach is one of the largest of the four beaches within the city, and is where you go to snap the beach picture to make everyone jealous back home! Smathers Beach is on the Atlantic Ocean side of Key West and hosts about 150,000 guests annually.
Fort Zachary Taylor Historic State Park
If you are looking for a unique beach experience in Key West, check out Fort Zachary Taylor Historic State Park. It boasts beautiful clear water, is an ideal snorkeling spot and is Florida's southernmost state park. What makes it unique, however, is that there is a historic fort located within the park, making this location popular for recreation and U.S. military history.
Completed in 1866, Fort Zachary Taylor played important roles in the Civil War and Spanish-American War, defending the nation's southeastern coastline. Guided tours of the fort are available daily. This combination of history and nature is sure to please!
Dry Tortugas National Park
The Dry Tortugas are a cluster of seven islands composed of coral reefs and sand about 70 miles west of Key West. It is only accessible by boat or seaplane, but is definitely worth the trip! The area is known for its famous bird and marine life, as well as pirates and sunken gold!
Fort Jefferson is located in this national park, as well, and is one of the largest coastal forts ever built. This is yet another experience great for everyone as it combines sun, nature, history and culture!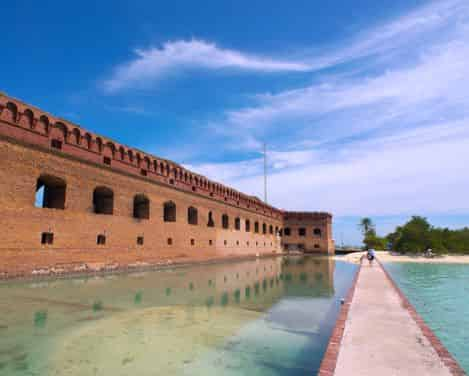 Image from Flickr
---
Key West, Florida: History, Culture, Nature and Fun!
Key West, Florida, is the perfect vacation destination that has something for the whole family! Get ready to grab a slice of Key Lime Pie, watch the sun sink down past the horizon and search for your "lost shaker of salt!"
From the beautiful beaches and coral reefs to the rich and unique history and culture, this once tiny island town has everything you need to make your next vacation one for the books!
Be in the know!
be informed about our latest offers
You can unsubscribe at any time