7 Things To Do With Toddlers in Panama City Beach, FL
Dan Woods
February 14th 2020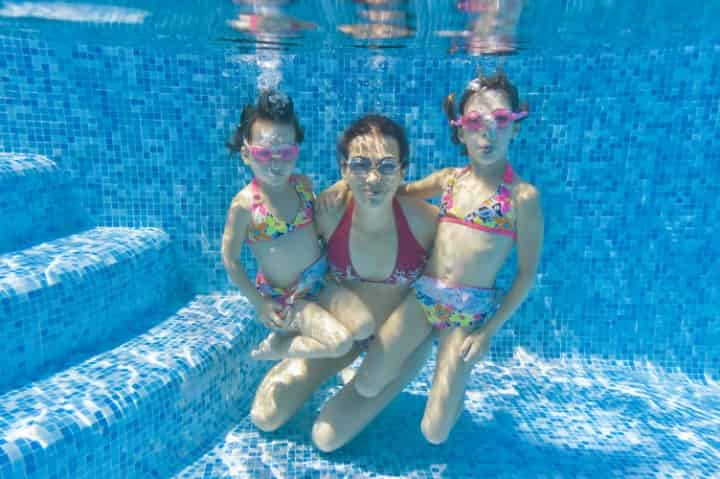 It's no secret that experimenting with your kids on vacation can often end up flat. Rather than enjoying their time on the road they are buried in their phones and tablets playing the same games they could have done at home. To that, we here at TripShock dare to say, "No more!"
Panama City Beach is one place where you can go where you will never have to worry about how to keep the kids happy. In fact, after you discover all of these amazing things to do with toddlers in Panama City Beach, you may find yourself coming back year after year! So gather round the family, read up, and get ready for an adventure!
Table of Contents
Is Panama City Beach Kid-Friendly?

Gulf World Marine Park
Sea Dragon Pirate Cruise
Ripley's Believe It or Not! Museum
Shell Island
Dolphin Cruise
Shipwreck Island Waterpark
WonderWorks
---
Is Panama City Beach Kid-Friendly?
Yes! Lots of travelers remember Panama City Beach as the "Spring Break Capital," giving the beach town a bad rap among families. But this couldn't be further from the truth. In recent years, Panama City Beach, FL, has taken strict measures to update its image.
PCB is now considered a family-friendly destination year-round, especially in the summer months. With activities and attractions ranging from deep sea fishing to world-class waterparks, folks are warming up to this once-party city and making it the new family vacation spot! Keep reading to discover 7 of the BEST Things to do with Toddlers in Panama City Beach!
1. Gulf World Marine Park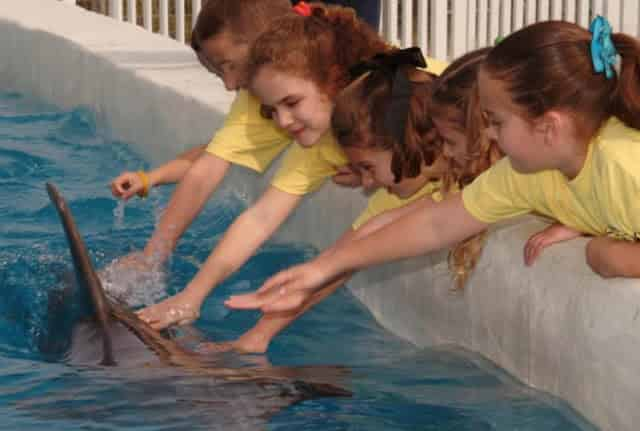 Pictured above is a group of children enjoying a dolphin encounter at Gulf World in Panama City Beach
Gather up the kiddos and head on down to Panama City Beach's beloved Gulf World Marine Park for dazzling dolphin choreography and oh, so much more! Always a blast, get up close and personal with a variety of local wildlife species like seals, stingrays, and sharks!
Oh, yes, and you want to know the best part? A VIP dolphin meet and greet offering where kids (and adults) can swim and train with the Gulf World pros! Get your discount tickets online for General Admission and/or VIP Experiences.
2. Sea Dragon Pirate Cruise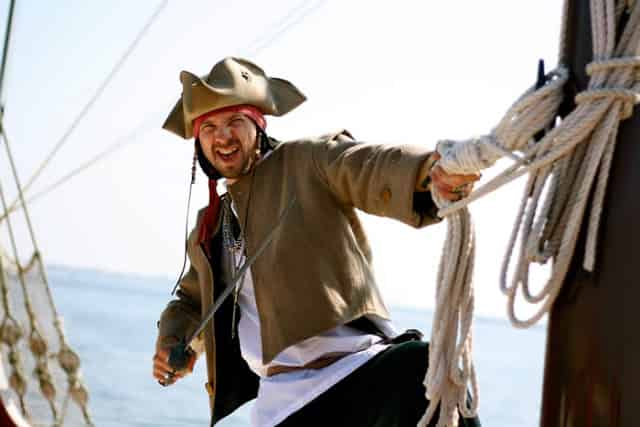 Channel your inner pirate and sail the seven seas on the Sea Dragon Pirate Cruise in PCB
Arrrggh matey, walk your peg legs down to the docks and board the Sea Dragon Pirate Cruise if you so dare! This awesome, hands-on boat tour through beautiful Panama City Beach will knock your socks off with its authenticity. From the ship itself, which is 85-feet-long and took 11 years to build, to the captain, crew, and buccaneer bandits you will encounter along the way, the Sea Dragon experience is the real deal!
Parents can relax while pirate personalities occupy the kiddos with games like a treasure hunt, face painting, a water cannon fight, and more! Oh yes, and did we mention there's dancing?
3. Ripley's Believe It or Not! Museum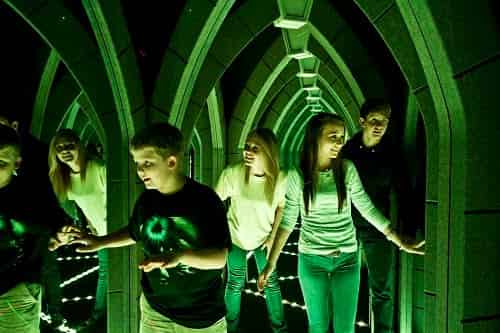 With Ripley's Believe It or Not! coupons available, visiting this cool and crazy museum is more affordable than ever
Believe it or not, Ripley's Museum of the wacky and wonderful is one of the best things to do with toddlers in Panama City Beach because it's simply that much fun. For sure, kids and adults alike will be glued to incredible displays of what is, what was, and what very well may be.
See the massive Megaladon of ancient times, make your way through a mesmerizing mirror maze, or hit up the 7D (yes, count them, SEVEN dimensions) theatre for a cinematic experience you won't find anywhere else. The choice is yours! Totally bizarre, but fun. Seriously strange, but charming. Believe it or not!
4. Shell Island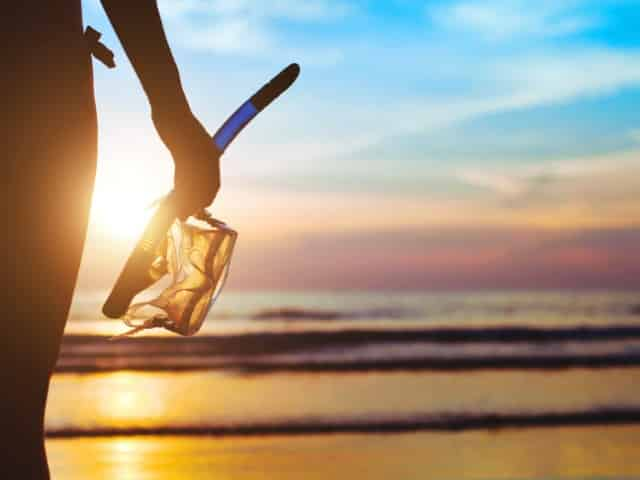 As far as visiting Shell Island goes, snorkeling is a must once you're there
One of the most incredible things to do with toddlers in Panama City Beach is visit Shell Island. A 7-or-so-mile island surrounded by pristine waters perfect is for activities like snorkeling, sunbathing, and exploring; your kids will absolutely love exploring everything the island has to offer.
From shell searching to dolphin watching and unbelievable family sunsets on the water, Shell Island delivers a big win for kids and parents both. Located across from Saint Andrew's Park, this is your chance to go all natural, unplug, and relax!
5. Dolphin Cruise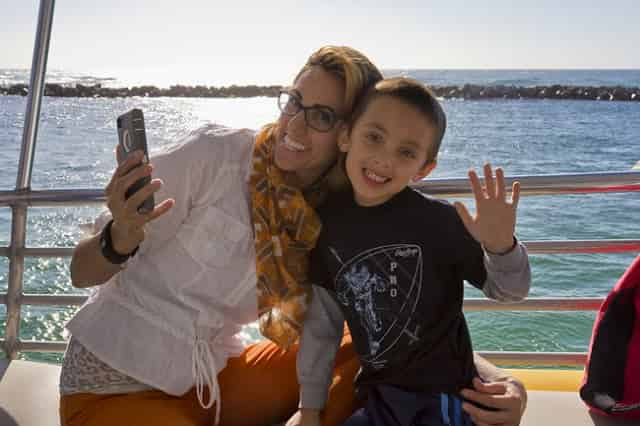 According to a recent Traveler Story, Panama City Beach dolphin cruises are, "worth every penny"
An Emerald Coast classic and one that kids, parents, AND grandparents can all enjoy together, it doesn't get more exciting for the kids than a dolphin cruise! Climb aboard one of several incredible dolphin cruise vessels and prepare yourself for an amazing display of raw wildlife and dancing dolphins!
You and your kids will love watching Flipper and his family swim right up to the boat and jump sky high out of the water! How do they do it and how do these captains always seem to find the friendliest dolphins? Find out for yourself and bring your camera!
6. Shipwreck Island Waterpark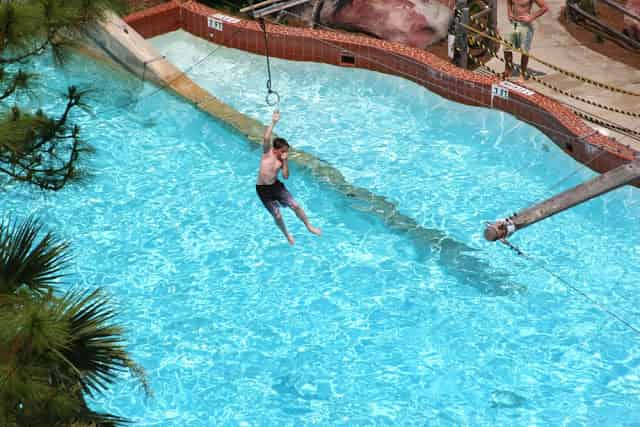 View a full list of rides at Shipwreck Island Waterpark, here: https://www.shipwreckisland.com/our-rides/
One of our absolute favorite things to do with toddlers in Panama City Beach, the Shipwreck Island Waterpark is the place to be for big-time thrills and splashes. Featuring a wide range of rides, slides, and unique attractions like the Zoom Flume, Shipwreck Island Waterpark will blow you away no matter how many times you come back to visit.
A perfect idea for a kids birthday party or special occasion, there are plenty of kids spaces, safety equipment, and lifeguards to put your mind at ease. Both affordable and a ton of fun, you simply can't go wrong when you're at Shipwreck!
7. WonderWorks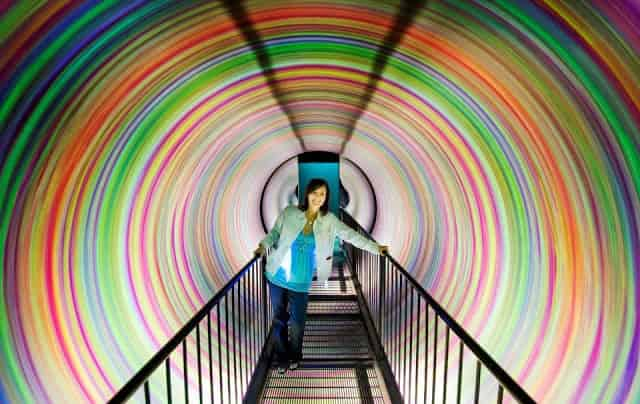 Kids and kids at heart will love visiting WonderWorks in Panama City Beach, FL
Prepare to have your mind blown at WonderWorks in Panama City Beach. Located on Front Beach Road, this giant, upside-down house of a museum blends science and fun like few others before.
The perfect idea for a rainy day in Panama City Beach, step into a world of interactive exhibits such as light and sound, physics, natural disasters, outer space and oh, so much more. With different mental and physical challenges and exhibits at every turn, your kids may never want to leave!
---
Family vacations are important. It brings us together, helps create lasting memories, and also helps you learn more about those closest to you. Explore a variety of things to do with toddlers in Panama City Beach at the best rates with TripShock.com, and make the most of your next beach vacation!
Be in the know!
be informed about our latest offers
You can unsubscribe at any time