Planning a Pet Friendly Destin Vacation
Mike Fisher
February 25th 2020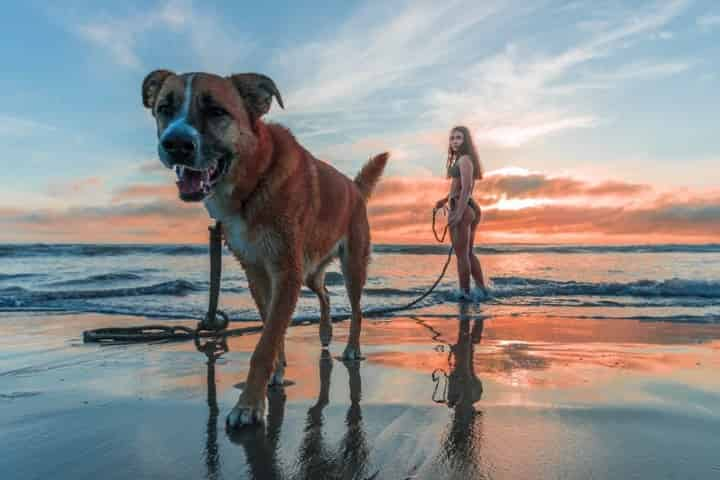 Planning a vacation to Destin, FL, but don't want to leave your trusty pooch behind? Well, here is some great news, Destin is a pet friendly beach vacation destination! With the addition of new restaurants, malls, parks, and updated hotel policies, Destin has become a dream vacation spot for devoted pet owners worldwide.
Although pets are still not allowed on the beaches in Destin, there are tons of pet friendly activities, places to go, and places to stay that will welcome Fido or Patches with open arms! Check below for all the information you need in planning a pet friendly Destin vacation!
Table of Contents
Pet Friendly Destin Hotels

Inn on Destin Harbor
Village Inn of Destin

Pet Friendly Destin Things to Do

Pontoon Rental
Events
Destin Dog Park

Dog Walking Hotspots
Pet Friendly Destin Places to Eat
---
Pet Friendly Destin Hotels
Booking a pet friendly hotel in Destin, FL, is the first step towards a successful vacation. Some condos and vacation rental homes allow pets, but the most economical and simple choice is to book a Destin hotel. The following hotels allow dogs and cats, and are centrally located to restaurants, attractions, and Destin Harborwalk Village!
Inn on Destin Harbor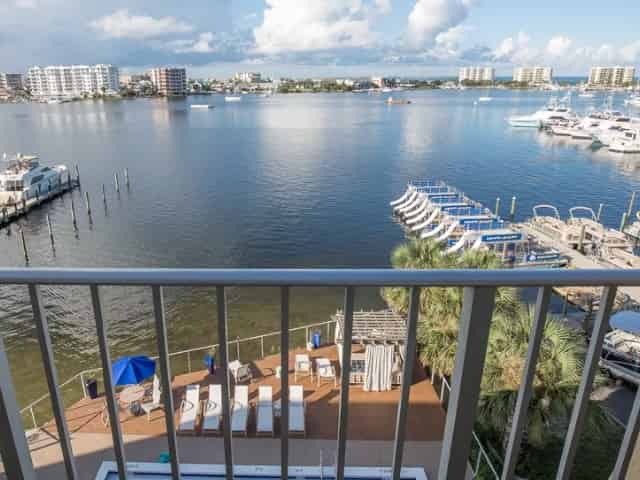 Image courtesy of https://www.innondestinharbor.com/
The Inn on Destin Harbor is 24-hour staffed, and ready to meet your needs. Beautiful views of the water, free daily breakfast, and free WIFI are just some of the amenities this popular Destin hotel has to offer. Remember that rates vary throughout the year, so try and book your room as early as possible to get the best rate on your pet friendly Destin vacation hotel room. Pet friendly rooms available only upon request
Village Inn of Destin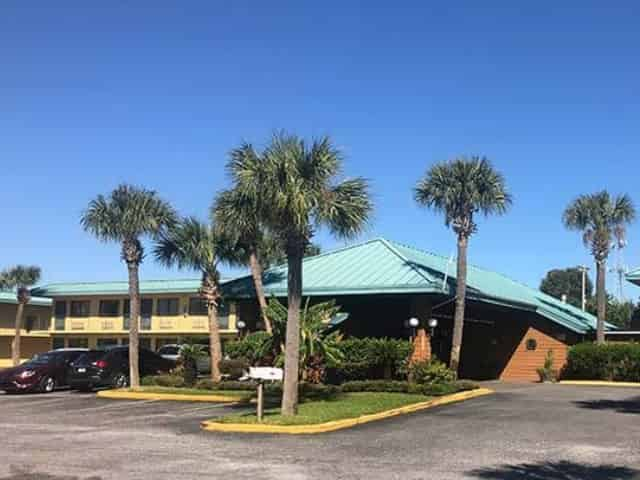 Image courtesy of Village Inn of Destin
Village Inn of Destin is located within walking distance of Destin's Harborwalk Village, and offers amenities including free breakfast, WIFI, laundry facilities, and of course, pet friendly rooms! Remember that rates vary throughout the year, so try and book your room at Village Inn of Destin as early as possible to get the best rate on your Destin pet friendly hotel room. Pet friendly rooms available only upon request
Pet Friendly Destin Things to Do
Pet friendly activities and things to do are mostly new to the Emerald Coast. A rise in dog ownership and travel has spurred more and more pet friendly places to go and activities throughout Destin.
Vacation isn't just for the humans anymore, and it's obvious when visiting one of Destin's many shopping centers, restaurants, or even while spending a day at the Crab Island sandbar! Find some fun activities, events, and things to do that are fun for the whole family, including ole' Spot!
Pontoon Rental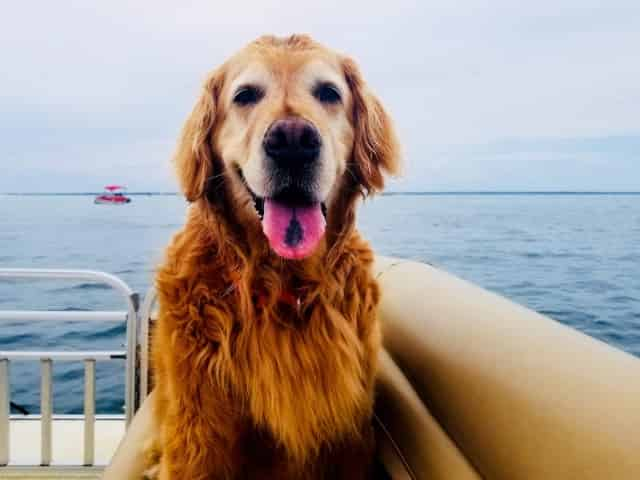 Pictured above is a pet-friendly Destin pontoon rental through Destin Boat Shack
Looking for some family fun activities for humans and pets alike? Well then you've come to the right place! Whether your dog is a swimmer, or perfectly comfortable resting in your arms, a pontoon boat rental may be the perfect fit for a full day of fun.
Request a pet friendly pontoon boat and cruise the bay, try your hand at fishing, or anchor at Crab Island for an afternoon in the sun. Rental pontoon boats in Destin come in a variety of sizes, and reservations can vary in time and price.
Events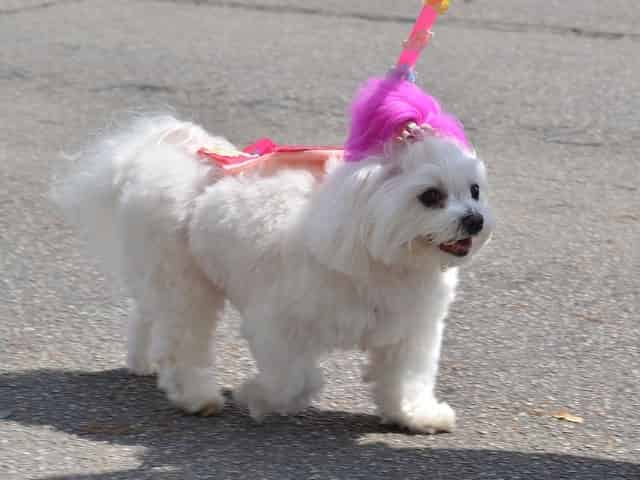 From puppy parades to canine costume contests, there is a pet friendly Destin event for every type of pooch
Events take place throughout the Emerald Coast on a weekly basis. During the peak summer season it isn't unusual to find special community events taking place daily. With most things happening outside, friendly and socialized pets are always welcome! From farmer's markets to art festivals, there is plenty of family-friendly fun to be had in Destin with your favorite canine sidekick! Keep up-to-date on Emerald Coast events to check out during your next pet friendly Destin vacation.
Destin Dog Park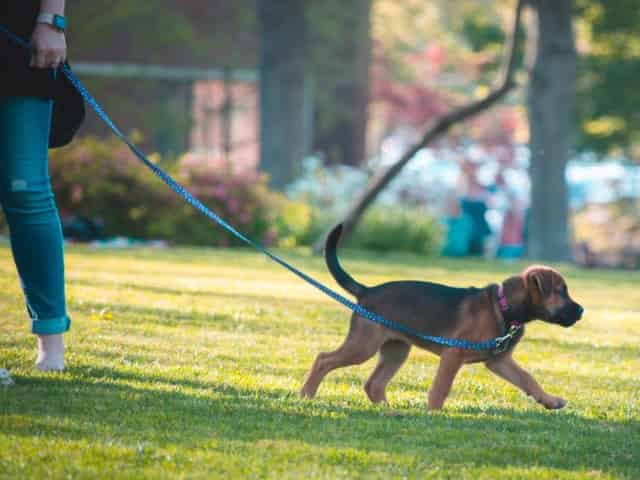 The Destin Bark Park is the perfect place for pups to burn off some steam after a long day of travel
The Destin Bark Park is located in the center of beautiful Destin, FL. This large and well-kept double-sided dog park is within walking distance of many Destin condos, hotels, and restaurants. The Bark Park features two fenced in areas, one for small dogs (under 35lbs), and the other for large dogs (over 35lbs).
With plenty of space to run, water fountains, park benches, and unlimited FREE admission, it's no surprise the Destin Dog Park is so popular with both residents and tourists! The Destin Dog Park address is 4100 Indian Bayou Trail Destin, FL, 32541.
Dog Walking Hotspots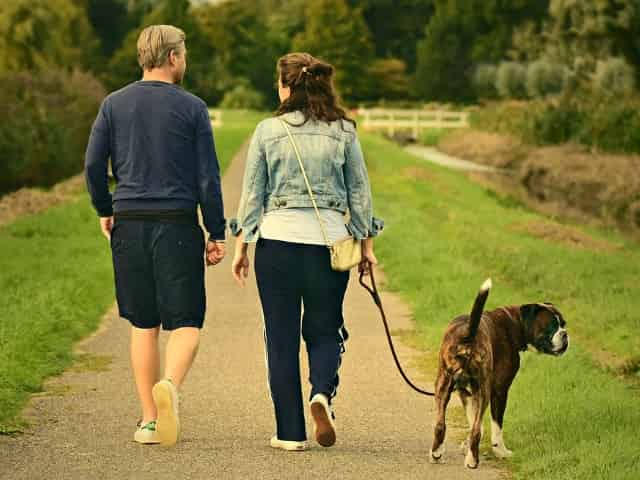 Enjoy the great outdoors with your furry friend during your next trip to Destin
Destin is full of exciting spots to exercise your pets. Dog walking is a beloved activity for many Destin locals, and the best places to walk your dog in Destin, FL are easy to access:
Crystal Beach/Scenic 98 - Head to the Crystal Beach community of Destin, FL, for views of white sand beaches and stylish vacation homes during your walk. This area is located in the southeast region of Destin, starting at the West end of Scenic Highway 98, and extending all the way until the road merges with main Highway 98. Parking is easy to find, either in public lots or along the Scenic Highway 98 beach road. Large sidewalks cover either side of the street, making for a safe stroll with the whole family!
Destin Commons - Destin Commons in Destin, FL, is a large outside mall and entertainment complex. Dog walking is encouraged at Destin Commons, with courtesy poop scoop bag dispensers lining the sidewalks, and multiple stores offering water to parched pets. Outside food vendors, child play structures, and activities offer a fun afternoon for you, the kids, and the pets!
Harborwalk Village in the Destin Harbor - The historic Destin Harbor is one of the must-see attractions in Destin, Florida. Harborwalk Village is a new addition to the historic Harbor, infusing shopping, events, and kid friendly activities into the already bustling Destin seafood industry. Your pooch will love the sights, sounds, and smells of the Harbor, including fishing boats unloading the daily catch, sea birds posted up on the docks, and plenty of friendly people to give him or her a nice scratch!
Holiday Isle - Holiday Isle is a small peninsula in southcentral Destin, FL, across the street from the Target and Winn-Dixie shopping centers. The resort neighborhood is packed full of beachfront condos and vacation rental homes, leaving a perfect layout for dog walking! Beautiful homes and buildings, lush landscaping, harbor views, and friendly vacationers assure a pleasant walk with your 4-footed friends. If you walk far enough east, look out for Capriccio Cafe, a delightful Destin coffee shop on Holiday Isle serving artisan breakfast and lunches.
Pet Friendly Destin Places to Eat
Image by Robert Bieber via Flickr
Most patio or outdoor restaurants in Destin are pet friendly! Pet friendly Destin restaurants aren't too hard to find, with many eateries giving customers the option for outside seating, but a few are very popular with local dog owners:
Hog's Breath Saloon - Hog's Breath Saloon is Destin's premier BBQ restaurant, with plenty of patio seating available. Grab a table and order up delicious seafood or barbeque, or sit at the outside bar and order a Hog's Breath specialty drink. Destin's top musical acts perform on the deck seven days a week, and it's not uncommon to see plenty of dog owners like yourself relaxing with their furry friends while enjoying some tunes and the ultimate pet friendly Destin vacation!
The Boathouse Oyster Bar - Located directly on the Destin Harbor, Boathouse Oyster Bar is known to many as "Destin's Best Kept Secret." The fresh seafood, harbor view, and laid back atmosphere make Boathouse a favorite spot for Destin locals. Lots of pet owners stop into Boathouse Oyster Bar after a long walk through the Destin Harbor, enjoying drinks, food, and some of the best live music in Destin on the covered patio.
Be in the know!
be informed about our latest offers
You can unsubscribe at any time