Why go on a Pub Crawl in Miami? Highlights, Tours & More
Tripshock News
December 16th 2022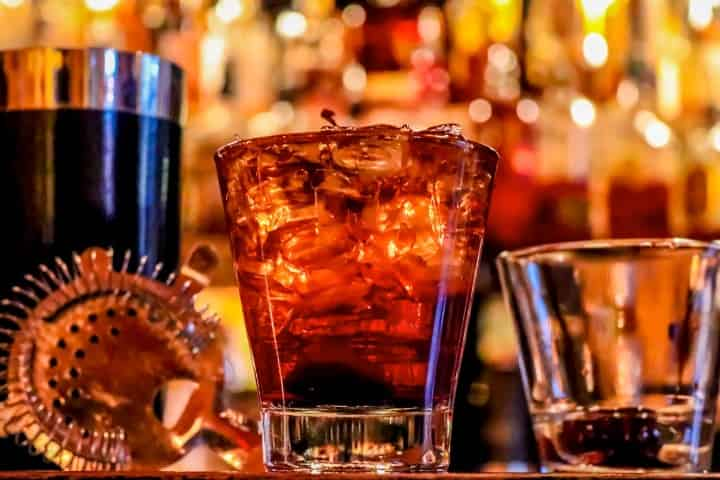 If you think summer days on the beach in beautiful Miami, Florida, are hot, you should check out the city's nightlife! Some clubs are even open 24 hours, so the party never stops in this fun and festive vacation destination. With settings ranging from rooftop bars, to dance clubs, to laid-back breweries and beyond, there is something for every type of party animal in Miami!
Miami pub crawls are a great way to experience the best Miami bars and beverages, all while exploring the city, learning its history, and having a ton of fun! Pub crawls come in a wide variety of shapes and sizes, meaning not only is there a crawl for all, but it doesn't have to break the bank. Keep reading and discover everything you need to know about Miami pub crawls!
Table of Contents
What is a Miami Pub Crawl?
Miami Pub Crawl Highlights

Devour Delicious Drinks
Explore Different Areas of Miami
Learn the Local History
---
What is a Miami Pub Crawl?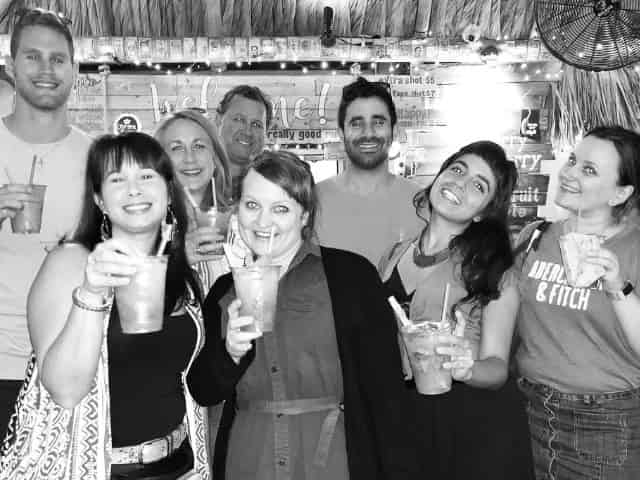 Pub crawls are one of the best group activities in Miami, with lots of opportunities to snap a great group photo
A pub crawl is essentially a type of tour when a group, guided by a tour guide, will stop at multiple bars, sampling drinks at each location. Pub crawls will usually host a smaller group, allowing for a more intimate setting, and even more fun and drinks to be had! This also means a more firsthand encounter with not just the best cocktails in the city, but also the history, stories, culture, and people you discover along the way.
Pub crawls also come in all shapes and sizes, from pedal pubs to boat cruises, but the most common is a walking pub crawl. This is a great way to get up close and personal with some of Miami's top neighborhoods to visit, while also taking in that warm and comforting Florida sunshine! Just don't forget to bring a pair of comfortable shoes!
Other important things to consider when booking a Miami pub crawl include:
While most tours are handicap accessible, many do not allow service dogs. It is recommended to check with your booking agent before making a reservation.
Tours operate rain or shine, so it is recommended to check the weather before arrival and dress appropriately.
Many Miami pub crawls do not include transportation. If you need transportation, please let your booking agent know.
You must be 21 or older to purchase alcohol and participate in the pub crawl.
Please be sure to review what is included before booking your tour. Many pub crawls will include free drinks, admission to local bars and art exhibits, and more!
Lastly, don't forget to bring a camera so you can document all of the shenanigans that were had on your fun and fabulous Miami pub crawl!
While there are plenty of drinks and debauchery to be had on a Miami pub crawl, these tours offer so much more than just that. Experienced, local, and knowledgeable tour guides will fill your evening with history, stories, sights, and so much more! Miami pub crawls are truly one of the greatest ways to experience the best of Miami in one day.
Miami Pub Crawl Highlights
The party scene in Magic City is, well... magical, and a Miami pub crawl is one of the best and most economical options out there for checking out the city's notorious nightlife!
Aside from that, your tour guide will also give you an in-depth look at the city, its past, the art, and so much more! From history buffs to your favorite lush, pub crawls in Miami have something for everyone!
Devour Delicious Drinks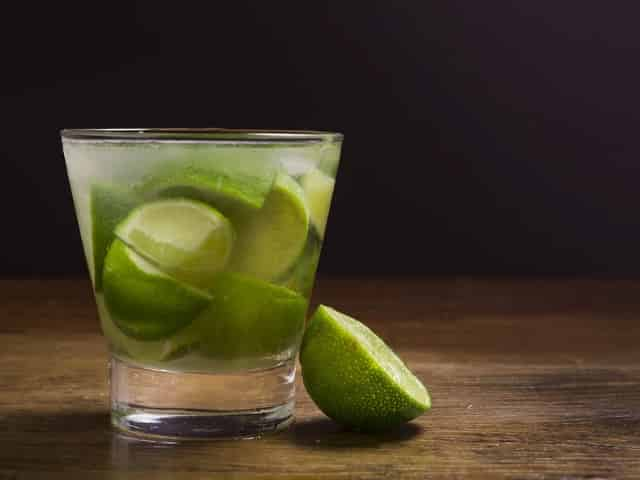 Pictured above is a Caipirinha, Brazil's national cocktail. This delicious sugar and lime concoction can be found in one of Miami's many Brazilian restaurants and bars
One of the many reasons millions of visitors travel to Miami every year is to experience the city's wild and wonderful nightlife! With rooftop lounges, dance clubs, bars, live music venues, pub crawls, and so much more, the opportunities to live it up in Miami are practically endless.
If your time in Miami is limited, however, pub crawls allow you to see the best of the best in a short amount of time. Pub crawls also take out the hassle of researching and relying on Google or Yelp reviews to decide where to go, which is usually hit or miss. Your local tour guide will be sure you're hitting up all the must-see places, so you don't miss a thing!
Not only that, drinking in Miami can be expensive when you consider paying for cover at multiple places, full-price for specialty cocktails, transportation to and from each bar, etc. Many pub crawl tours will include the cover and free or discounted drinks at one low price, saving you a ton!
Aside from a party scene, you have to see to believe, Miami is also a cultural melting pot, home to a smorgasbord of unique and flavorful food and drink. Below are some of Miami's traditional drinks and local favorites to please your palate during your next pub crawl: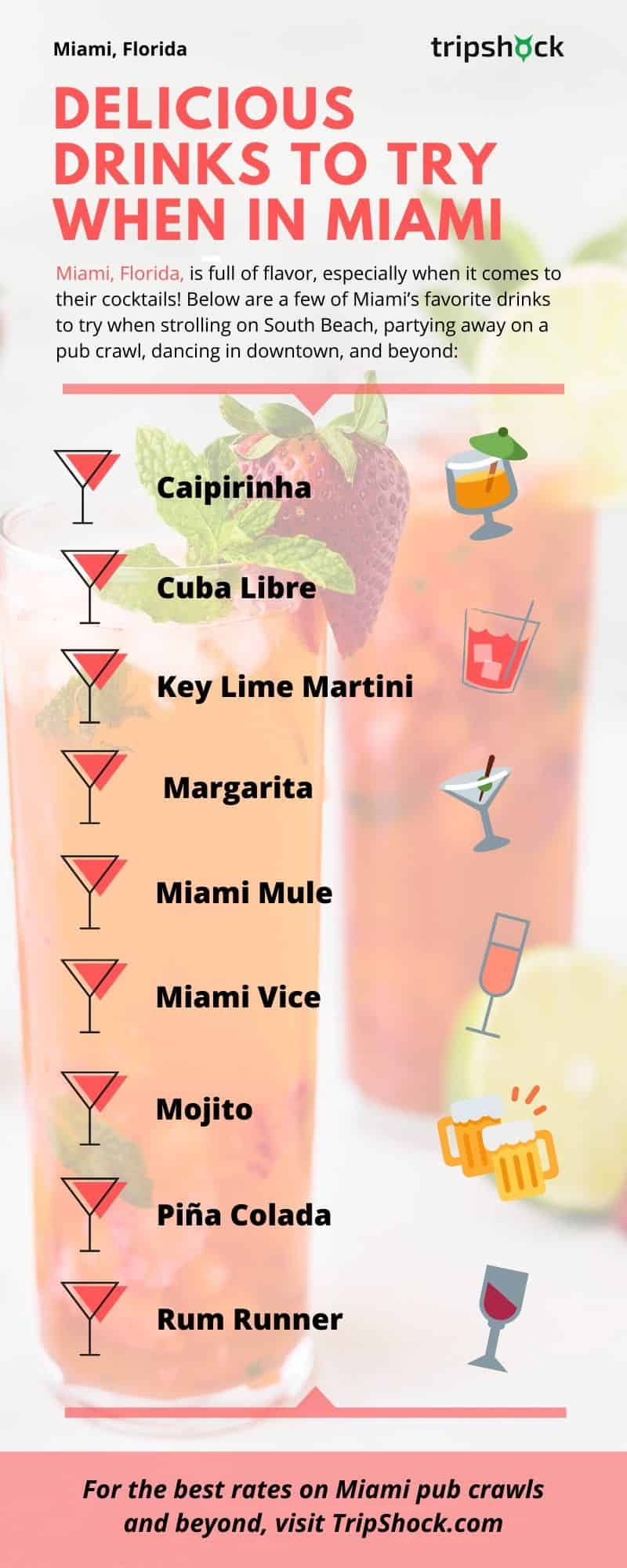 Explore Different Areas of Miami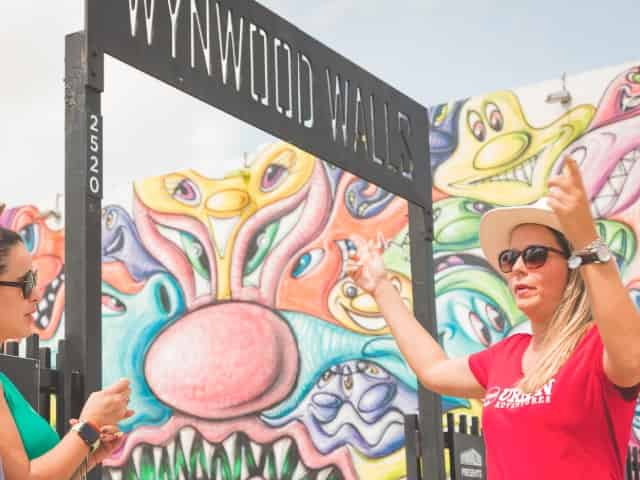 Pictured above is a tour guide showcasing unique landmarks and scenery during a Miami pub crawl
One of the best things about taking a pub crawl in Miami, besides the delicious cocktails, is exploring the city itself! Pub crawls take you through popular areas of the city, and between each stop, your informative guide will give you a true insider's understanding of the Magic City through stories, landmarks, and more!
Not only that, a guided tour also gives you the opportunity to see parts of the city you probably wouldn't have seen on your own or without a guide. From awe-inspiring architecture to local art and murals, you never know what you'll see when on a pub crawl in Miami!
Popular city sights to see on a Miami pub crawl include:
Street Art, Graffiti, and Murals
Art Deco Architecture
Breweries
And MORE!
If one pub crawl just wasn't enough, and you're wanting to explore even more of what the city has to offer, check out a Miami city tour! Miami city tours come in all shapes and sizes, with tours focusing on a wide range of topics including fashion, wildlife, mansions, and more! With something for everyone, Miami city tours are another popular crowd-pleaser.
Learn the Local History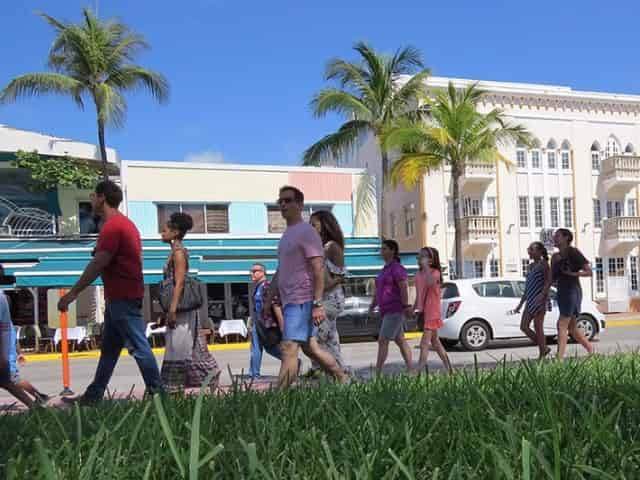 Many pub crawls, like the Miami Beach: Culture, Fashion, & History Tour pictured above, cover multiple topics like architecture and more
Another advantage of taking a Miami pub crawl is that it is basically multiple tours in one! While the main focus is definitely fun and refreshments, many tours will combine that with history, so you can learn while enjoying libations.
Miami is a unique city full of history and culture, you never know what you'll see and learn! The city's style and flavor is a direct reflection of this, which is why many pub crawls will take you through historic places like:
Famous Art Galleries
Historic South Beach
Wynwood's Art Deco District
And at the very least, Miami food and drinks are a direct reflection of the city's rich past and present, so you may just even learn some history about your favorite cocktail along the way! Miami pub crawls are the perfect way to explore the city and take in history while enjoying delicious beverages.
Be in the know!
be informed about our latest offers
You can unsubscribe at any time