Travel Experts Agree - It's Safer to Travel if You Do These 5 Things
Suzanne Bratton
March 23rd 2020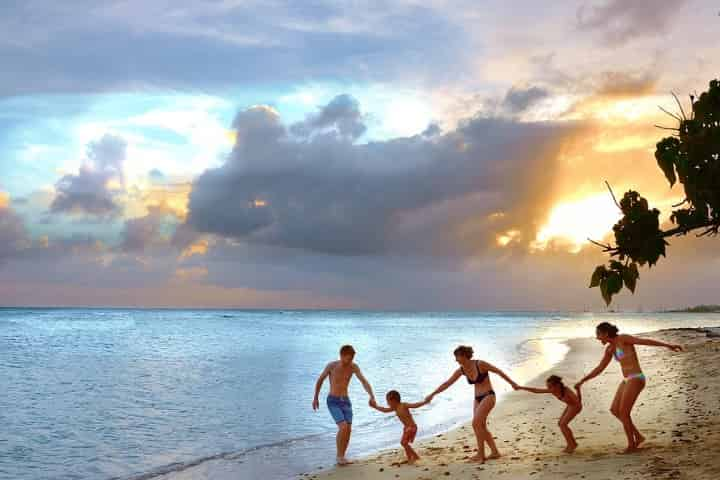 Coronavirus disease, or COVID-19, is a respiratory illness whose symptoms include cough, fever, and shortness of breath. This disease started in China, is spread from person to person, and has made its way across the globe.
With the coronavirus pandemic sweeping the world, you may be wondering if you should cancel your travel plans. Whether you're planning to spend Spring break in Fort Lauderdale, FL, or your Honeymoon in Hawaii, there is definitely uncertainty around traveling to popular destinations.
While travel bans and restrictions have been put into effect for those headed overseas, there have not been any restrictions put in place for those traveling within the United States. Non-essential travel has been discouraged, causing some to plan staycations as opposed to vacations. But many are still following through with travel plans.
If you plan on traveling during the coronavirus pandemic, travel experts agree it's safer to travel if you do these five things. Keep reading to learn more!
Table of Contents
Pack the Essentials
Wash your Hands
Be Flexible when Booking Lodging and Activities
Avoid Crowds

Paddleboarding
Visit the Beach

Take Precautions and Prepare
---
Pack the Essentials
Prepare for shortages of the essentials like toilet paper, tissues, and hand sanitizer by bringing your own with you when you travel
You may be thinking to yourself, "I always pack the essentials on a trip, this is a no-brainer!" While this may be true, we're not talking about the essentials for travel like your toothbrush, toothpaste, or deodorant. We're talking about the essentials for surviving the coronavirus and staying healthy while you travel.
Not only that, with shortages across the globe on necessities like toilet paper, you may save yourself a stressful trip to a crowded and sold out supermarket by bringing a few things along with you. Travel experts agree, it's safer to travel if you bring some, or all, of the following along with you during your trip:
Food and water: This can include canned food, frozen food, non-perishable items, etc.
Medicine: This includes prescriptions, over the counter medicine, formula or food for those with medical and dietary restrictions, and thermometers. (This is also a good time to restock your first aid kit, as well)
Cleaning/home supplies: This includes Clorox wipes, disinfectant/cleaning spray, water filters, dish soap, sponges, and paper towels.
Personal care: This means toilet paper, feminine hygiene products, hand soap, laundry detergent, body wash, shampoo, conditioner, skin care needs, diapers, and wipes.
If you're bringing Fido along, it's important to not forget about him, either! Make sure your pet has everything they need like food, treats, and any medicine they may need. Another important thing to consider is bringing any important medical records along, in case of emergencies. And if by chance this illness has you confined to your hotel or condo, consider bringing one, or all, of these items with you for some indoor family-fun:
Movies
Books
Games
Journals
Gaming Consoles
Arts and Crafts
Last but not least, it's important to remember that being prepared is NOT the same as hoarding supplies. The U.S. Department of Homeland Security recommends purchasing two weeks worth of supplies only. Doing this will help ensure that all families have access to the supplies they need without running into shortages due to people "panic purchasing" and buying out stores.
Wash your Hands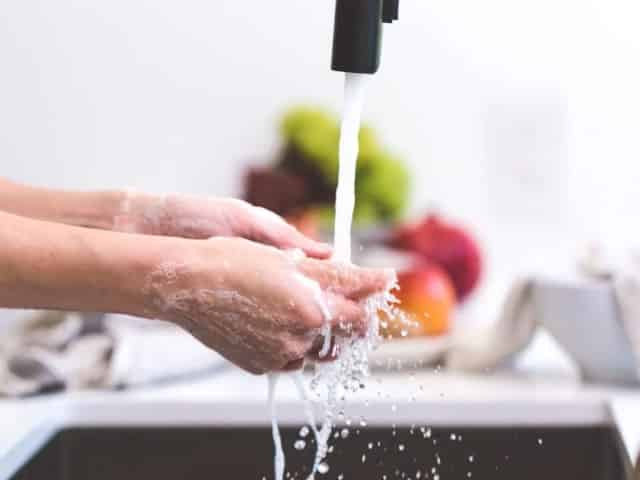 According to the Centers for Disease Control and Prevention, also known as the CDC, washing your hands often is one of the best ways to protect yourself against COVID-19
Washing your hands is a tried and true technique for fighting germs and illness, and this is no different when it comes to fighting COVID-19. Especially since you may come into contact with groups of people when traveling, it's safer to travel if you wash your hands as often as possible. It is especially important to wash your hands after the following:
Coughing
Sneezing
Blowing your nose
Visiting a public place
Touching surfaces outside of the home (including money)
Caring for a sick person
Before and after eating
Using the restroom
It is also recommended to not touch your face with unwashed hands, and since germs spread more easily from wet skin, it's important to remember to dry your hands with paper towels or clean cloths, as well. If soap is unavailable, hand sanitizer will do, as long as it contains at least 60% alcohol. According to unicef.org, the a proper way to wash your hands is by following these steps below:
Step One: Wet hands with running water
Step Two: Apply enough soap to cover wet hands
Step Three: Scrub all surfaces of the hands, including between your fingers, under nails, and the back of your hands for at least 20 seconds
Step Four: Rinse thoroughly with running water
Step Five: Dry hands with a clean cloth or paper towel
Along the same lines, it's important to remember to wipe down commonly used surfaces, as well. This includes counters, faucets, door knobs, phones, keyboards, etc. Following these guidelines will definitely make for a safer, cleaner, and healthier travel experience.
Be Flexible when Booking Lodging and Activities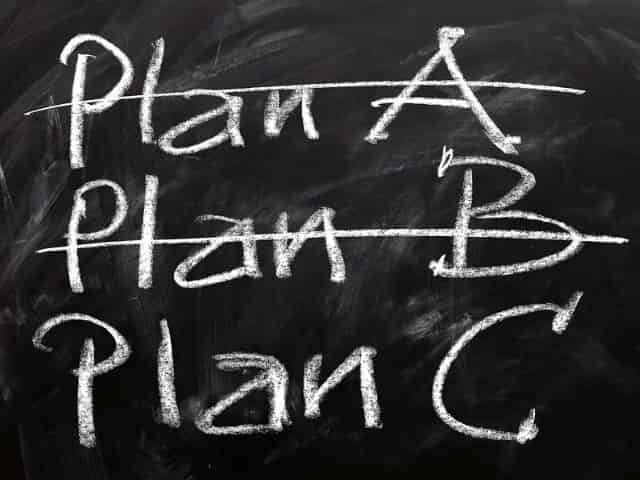 When it comes to booking anything during the coronavirus pandemic, it is important to be flexible and have a back up plan in case of cancellations and closures
Being safe while traveling during the coronavirus isn't just about washing your hands and purchasing the essentials to bring along with you. It's also important to protect your finances and itinerary. Be flexible when booking activities and lodging, because with the uncertainty of the situation at hand, cancellations and rescheduling could be a reality. Remaining flexible and keeping an open schedule will make for a less-stressful situation should this scenario occur.
When booking lodging and activities, it is also recommended to go over cancellation and company policies with a fine-toothed comb. Understanding these policies may save you a headache in the long run. If your finances allow for it, purchasing travel insurance is a great way to ensure you won't lose your money if the worst case scenario were to happen.
Avoid Crowds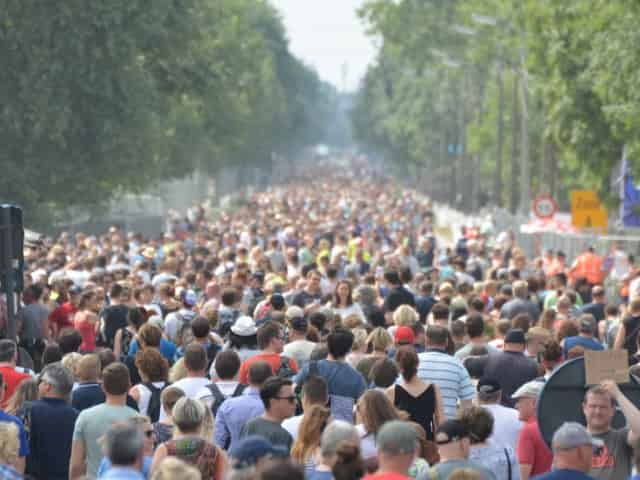 Another way to protect yourself from contracting the coronavirus is by avoiding large crowds and limiting community interactions
According to the CDC, the coronavirus disease is spread from person to person by people who are in close contact with each other, within about 6 feet, through fluids produced when an infected person coughs or sneezes. With that being said, it's easy to see why travel experts agree it's safer to travel if you avoid crowds as much as possible. This can be hard to do when going on vacation, but luckily, there are plenty of activities that will ensure fun in the sun while keeping a safe distance from large crowds.
Take Precautions and Prepare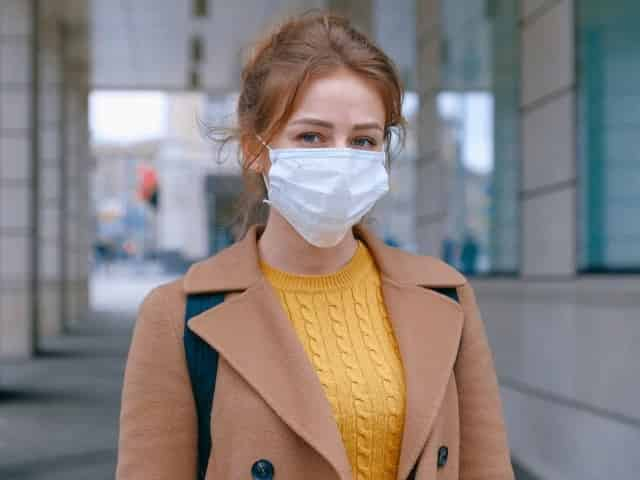 Wearing face masks during this pandemic is a great precaution to take. Visit the World Health Organization's website to learn the proper way to use a face mask and when it needs to be used
Last but not least, the best thing you can do to protect yourself while traveling is to take precautions and be prepared. Besides what's listed above, it's important to stay up to date with current coronavirus information and trends from news and government sources. This has the potential to keep you one step ahead, and out of the coronaviruses' way. Other important preparations and precautions to take include:
Staying up to date with the CDC and following all guidelines and procedures set out by them to combat the spread of COVID-19
Maintain a well-balanced diet
Leave those who are at a higher risk of getting very sick from COVID-19 at home. This includes older adults and people who have chronic medical conditions such as heart and lung disease and diabetes.
The Centers for Disease Control and Prevention is a great source of information when it comes to the coronavirus. If you're ever unsure about what to do when it comes to COVID-19, visiting the CDC's coronavirus fact sheet provides a wealth of information regarding this issue. Other quick tips to prepare for the coronavirus include: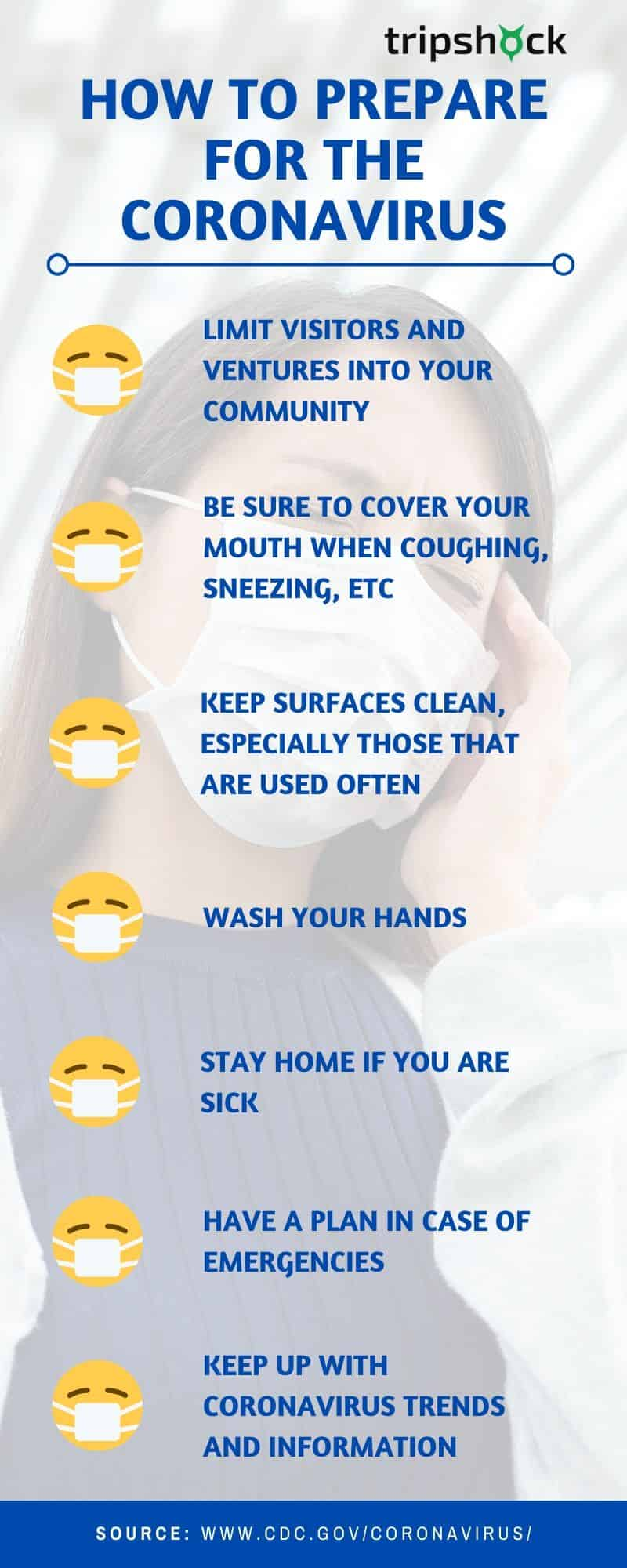 ---
Health and safety is the name of the game when it comes to traveling, and should be top priority. While the coronavirus disease is a serious issue, following the above travel tips and all recommendations and protocols from the CDC is a great way to be sure your next vacation is full of sun and sand versus sneezes and sickness.
Fort Lauderdale News
Keeping you informed
Be in the know!
be informed about our latest offers
You can unsubscribe at any time