Why You Need to Visit Murrells Inlet Boardwalk
Suzanne Bratton
December 30th 2019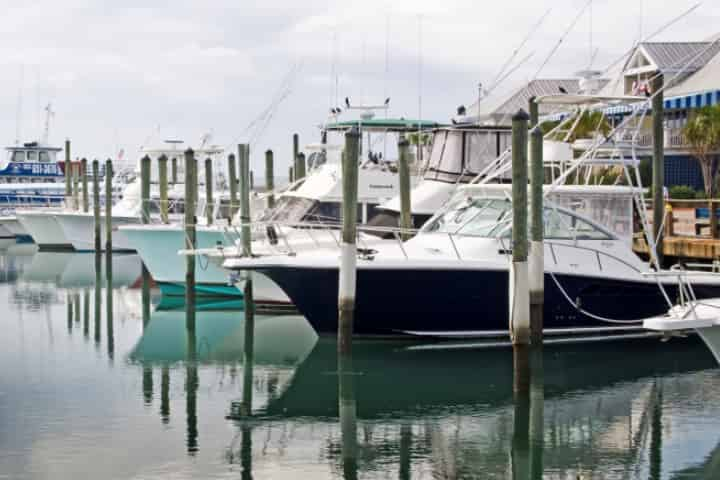 Murrells Inlet, South Carolina, is a scenic and splendid nature-lovers retreat! From the luscious greenery at Brookgreen Gardens, to the pristine beaches at Huntington Beach State Park, the amount of beauty in Murrells Inlet is pretty impressive. If you're looking to combine this laid-back coastal village's natural charm with delicious food and drinks, live music, shopping, and watersports, then the Murrells Inlet Boardwalk is the place to be!
The Murrells Inlet Boardwalk, also known as, "The MarshWalk," is in the heart of this fishing village, and is a favorite among locals and visitors alike. The MarshWalk spans 1.5 miles along a saltwater estuary, providing incredible scenic views you'd have to see to believe! This, along with delicious food, drinks, and fun, are just a few of the reasons Why You Need to Visit Murrells Inlet Boardwalk.
Table of Contents
Why Visit Murrells Inlet Boardwalk?
Food and Drinks
Live Music and Events
Shopping
Tours and Rentals
Fishing

Private Charters
Shark Fishing

Incredible Scenic Views at Murrells Inlet Boardwalk
---
Why Visit Murrells Inlet Boardwalk?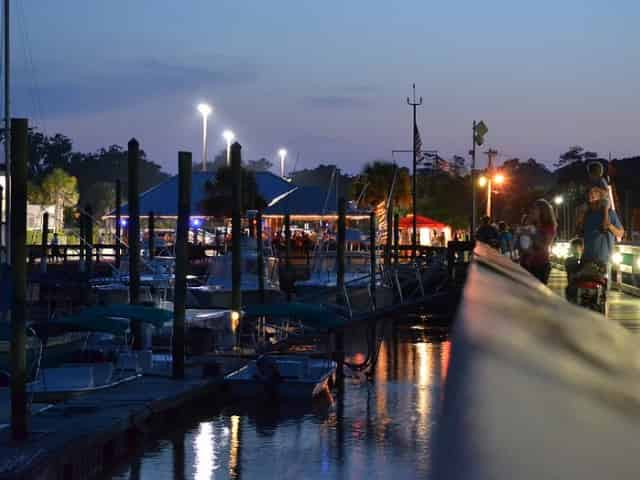 Families enjoying beautiful scenic views of Murrells Inlet Boardwalk at sunset. Image by Sabine Fontana via Flickr
Murrells Inlet, SC, was once just a tiny fishing village, with a history pre-dating the rest of the Grand Strand, due to the area being accessible by boat. Murrells Inlet, dubbed the, "Seafood Capital of South Carolina," is still a fishing community, but has grown substantially through the commercial and sport fishing industry.
One of the main reasons to visit Murrells Inlet Boardwalk is because it showcases all of Murrells Inlet, old and new. Enjoy the newest and freshest dining experiences at some of the area's best restaurants, live music playing your favorite tunes, and so much more! At the same time, experience the history behind the area as you watch the charter boats bring in their catch of the day.
Besides the historical, cultural, and environmental significance, it's just a flat-out great time! With fantastic food, delicious drinks, awesome local musicians, amazing views, tours, activities, and attractions around every corner, there is something for everyone in your group. The MarshWalk is basically your one-stop shop for food, fun, and festivities in this whimsical waterside wonderland!
Food and Drinks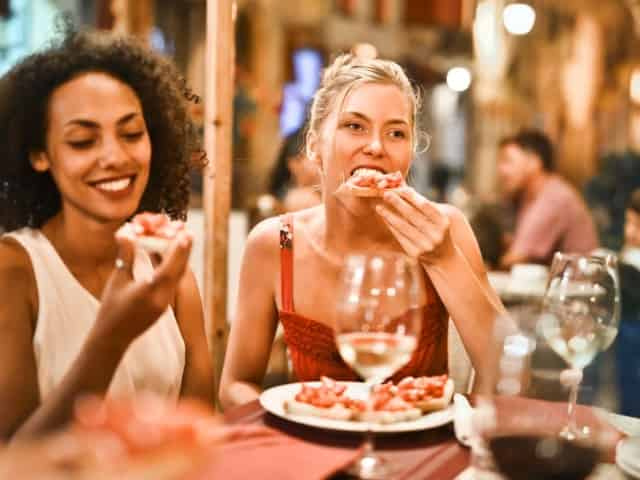 One of the coolest things to do in Murrells Inlet, SC, is to visit Murrells Inlet Boardwalk and try fresh, local seafood at one of their many waterfront restaurants
If after a day of fun in the sun you're ready to grab some sustenance, Murrells Inlet Boardwalk has you covered! Equipped with delicious food, and even tastier views, this is the perfect spot to enjoy a delectable slice of Murrells Inlet. Below are a few of the popular restaurants located on the MarshWalk:
The Wicked Tuna | 843-651-9987
Creek Ratz | 843-357-2891
Drunken Jack's | 843-651-2044
Wahoo's | 843-651-5800
Bovine's | 843-651-2888
The Claw House | 843-651-4415
The great thing about Murrells Inlet Boardwalk is that there is something for everyone. With fresh, locally-caught seafood, steaks, sushi, burgers, and beyond, it's easy to appease even the pickiest of eaters!
The MarshWalk also has a wide variety of delightful refreshments, so after dinner you can party on into the evening. With some places open until midnight or later, there's fun to be had at Murrells Inlet Boardwalk from morning until night!
Live Music and Events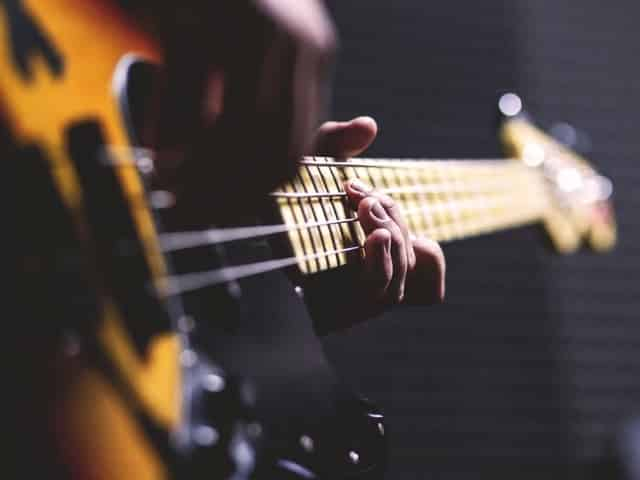 Murrells Inlet Boardwalk prides itself in hosting the best live music, year-round
If you love live music, then you need to visit Murrells Inlet Boardwalk! Day or night, all year long, when walking up and down the MarshWalk, you're bound to hear some rockin' live music from one of the many indoor and outdoor venues. Below are just a few of the local bands and artists you may encounter when jamming out on the MarshWalk:
Cornbread
Diversity
Julio and the Saltines
Painted Man
Stevie Woodward
The Mullets
In addition to daily live music, Murrells Inlet Boardwalk also hosts fun and exciting events throughout the year. From 5Ks, to pub crawls, to holiday celebrations, there is never a dull moment on the MarshWalk! Popular annual events that take place at the boardwalk include:
Inlet Clean Up Event
Luck of the MarshWalk
MarshiGras on the MarshWalk
MarshWalk Masters
Taste of the MarshWalk
If you just so happen to be in town for one of these exciting events, it's definitely worth checking out! If not, you can rest assured there will be no shortage of incredible music and memories to be made at the MarshWalk.
Shopping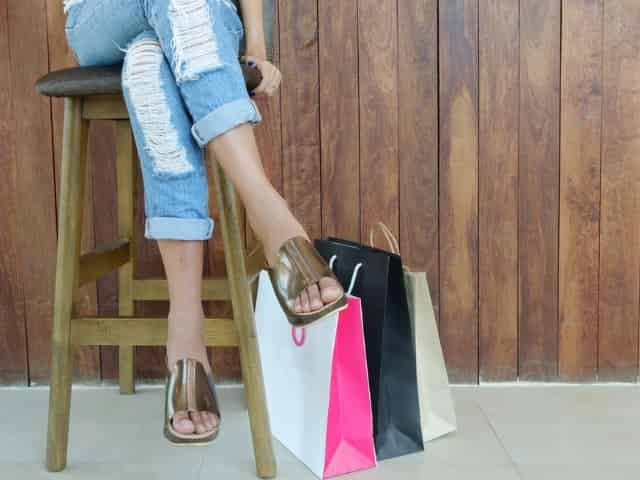 Shopping at the MarshWalk is a great way to bring home the perfect souvenir
The Murrells Inlet Boardwalk is the best place to shop till you drop! Stroll the grounds and check out area vendors and their work. This is a great place to see some incredible local art, handmade jewelry, souvenirs, and more!
Another must-see directly across from the MarshWalk is The Lazy Gator. This local gift shop has hundreds of thousands of cool and interesting items, meaning you'll definitely find something for everyone on your shopping list!
Tours and Rentals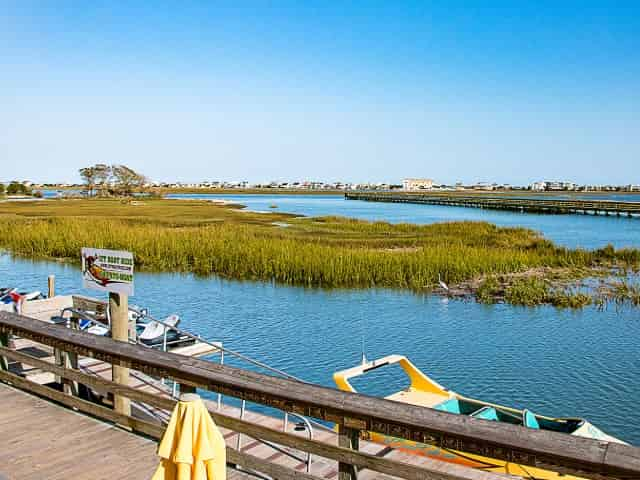 Image of waverunner rentals at the MarshWalk courtesy of marshwalk.com
Now that you're full, hit the shops, and heard some marvelous live music, it's time to explore another perk of visiting Murrells Inlet Boardwalk, the watersports! Watersports come in all shapes and sizes along the MarshWalk, meaning getting out and exploring the area's natural beauty and wonder is easier than ever. Popular tours and rentals along the boardwalk include:
Sightseeing Tours
Boat Tours
Boat Rentals
Parasailing
Kayak Rentals
Waverunner Rentals
And MORE!
However you decide to get out and explore Murrells Inlet, you'll be happy that you did. From super-speedy jet ski rentals that allow you to channel your inner adrenaline junkie, to kayak rentals allowing you to take it slow and absorb the local charm, there is truly something for every type of adventurer along the MarshWalk!
Fishing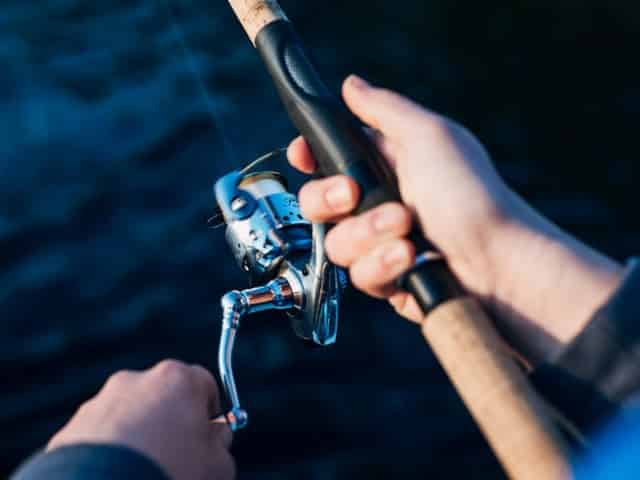 Fishing in Murrells Inlet, SC, is an anglers dream with access to bays, reefs, the ocean, and more
When it comes down to it, the fishing industry is the heart and soul of this coastal town. The area is defined by its deep-rooted fishing culture and rich history that surrounds it, making it an outdoorsman's paradise! If you're looking to test your luck behind a reel and catch a keeper, Murrells Inlet Boardwalk is the best place to start.
Private Charters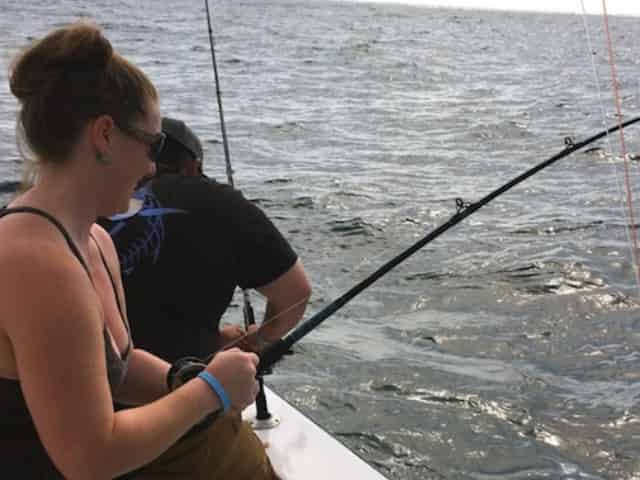 Pictured above is an angler reeling in her next keeper on an offshore fishing charter with Little River Fleet
Fishing the inlet itself is a dream-come-true for many anglers, with plenty of redfish, trout, and flounder to go around. Booking a private fishing charter and venturing out into the deep blue, however, is the best way to get an authentic Murrells Inlet fishing experience! With access to bays, reefs, and the Gulf Stream, you never know what kind of fish you'll bring home for dinner!
Shark Fishing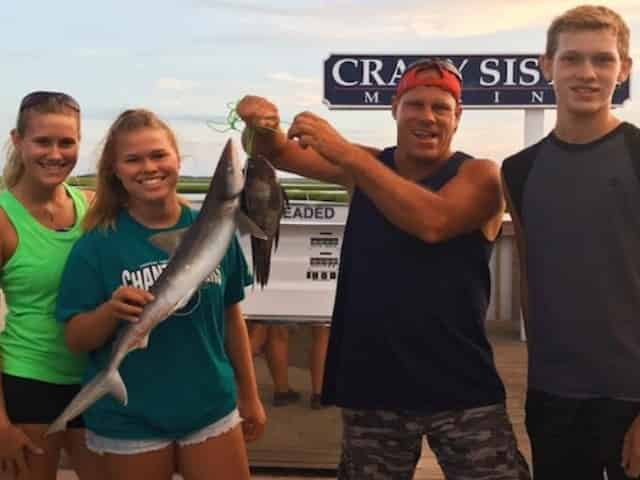 Family shows off their catch after a shark fishing charter through Crazy Sister Marina
If you're ready to drop a line, but looking to reel in something a little more sinister, shark fishing in Murrells Inlet may be the perfect charter for you! With easy to access nearshore reefs, reeling in your very own shark is something you can definitely knock off of your Murrells Inlet bucket list.
Incredible Scenic Views at Murrells Inlet Boardwalk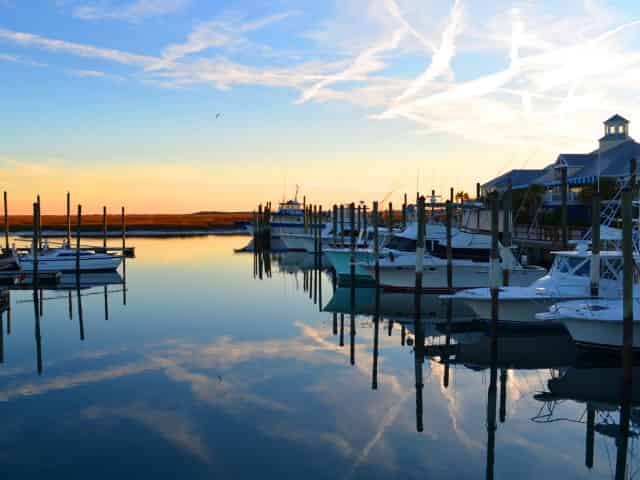 Breathtaking sunset view from Murrells Inlet Boardwalk. Image courtesy of marshwalk.com
Now that you've explored the MarshWalk and all it has to offer, the last thing to do is simply to sit back, relax, and enjoy the view. Beautiful sunsets, wonderful wildlife, and mother nature at it's finest is what you can expect at Murrells Inlet Boardwalk. This preserved piece of nature is also home to some incredible wildlife, so be sure to keep your eyes peeled for awesome animals like these: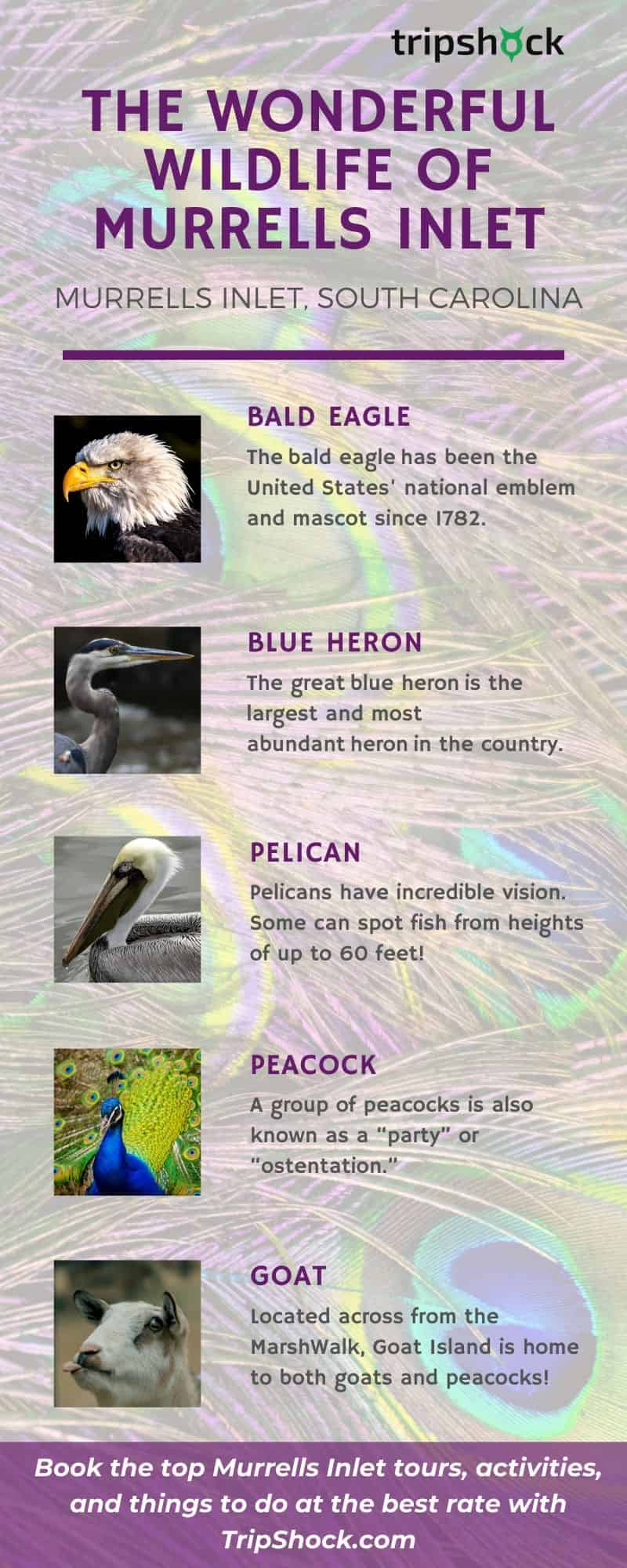 While the MarshWalk is home to food and fun for everyone, it also makes for the perfect romantic night in Murrells Inlet! Just imagine strolling along this scenic boardwalk and watching the local wildlife to the back drop of a beautiful sunset with your sweetheart. Murrells Inlet is truly the perfect place for any occassion, from date night, to family reunions, and beyond!
---
However you decide to spend your vacation to Murrells Inlet and the MarshWalk, you'll be happy that you did! From fun in the sun to partying under the moon, Murrells Inlet Boardwalk has something for every age and interest.
Murrells Inlet News
Keeping you informed
Be in the know!
be informed about our latest offers
You can unsubscribe at any time