20 Cheap Things to do in Gulf Shores, Alabama
Mike Fisher
June 10th 2020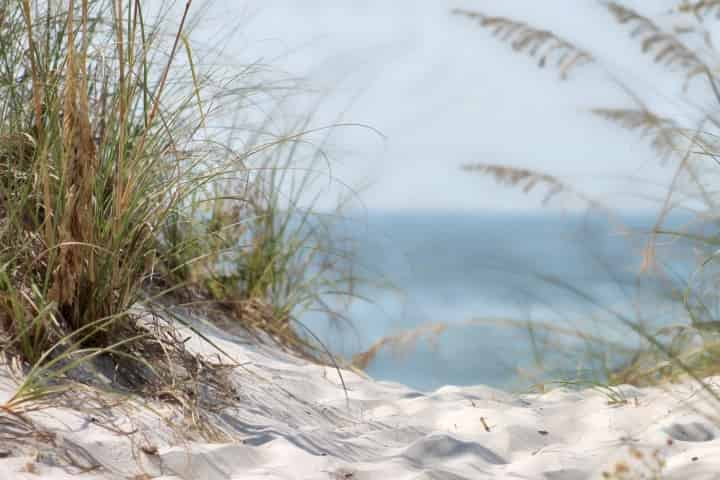 Looking for a list of fun activities to enjoy in Gulf Shores, Alabama, but don't want to break the bank? Unlike the hustle and bustle of city destinations such as New York or San Francisco, a trip to the beach can be one of the most cost-effective vacations, period. Certainly sun, sand, and water are a few great options, but what else is fun and inexpensive?
Well, we are here to tell you that when you visit Gulf Shores there is a laundry list of reasonably priced options. Check out our list of 20 Cheap Things to do in Gulf Shores, Alabama, and start saving today!
Table of Contents
Sunset Cruise
Adventure Island
Kids Magic Show
Concerts at the Coast
Dolphin Cruise
Visit the Wharf
Impressions and Variety Show
Alabama Gulf Coast Zoo
Gulf State Park Fishing Pier
Orange Beach Indian and Sea Museum
Virtual Reality
Orange Beach Islands
Escape Room
Paddleboarding
Fat Daddy's Arcade
Gulf Shores Museum
Kayaking
Hugh S. Branyon Backcountry Trails
Bon Secour National Wildlife Refuge
Relax on the Beach
---
Sunset Cruise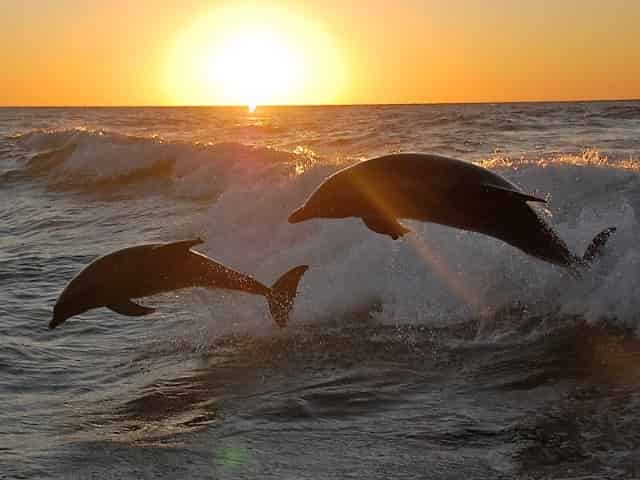 According to a recent Traveler Story, sunset cruises are the perfect way to relax on the water
What could be more relaxing and beautiful than the sound of waves and the brilliant colors of the setting sun dancing on the water as you cruise out at sea? Hop on board one of Gulf Shores many ships and take it all in for yourself!
Adventure Island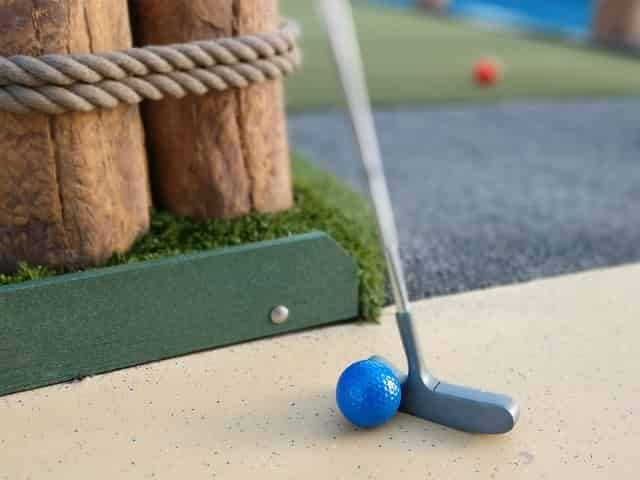 Mini golf is just one of the many fun attractions for the whole family at Adventure Island
Awesome prices plus a long list of exciting activities like laser tag, mini-golf, and go karts makes Adventure Island a go-to for tourists and locals alike! One of our favorite cheap things to do in Gulf Shores, Alabama, pop on over to the park for awesome deals and awesome times!
Kids Magic Show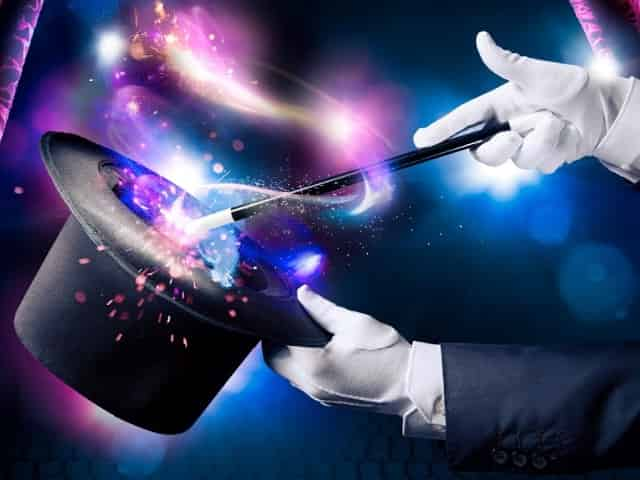 Show your kids just how magical Gulf Shores can be with a kid-friendly magic show
A kids magic show with entertainment and excitement fit for the whole family, MAGIC WITH STYLE! A Kids Magic Show is 45 minutes of interactive adventure and magical shenanigans!
Concerts at the Coast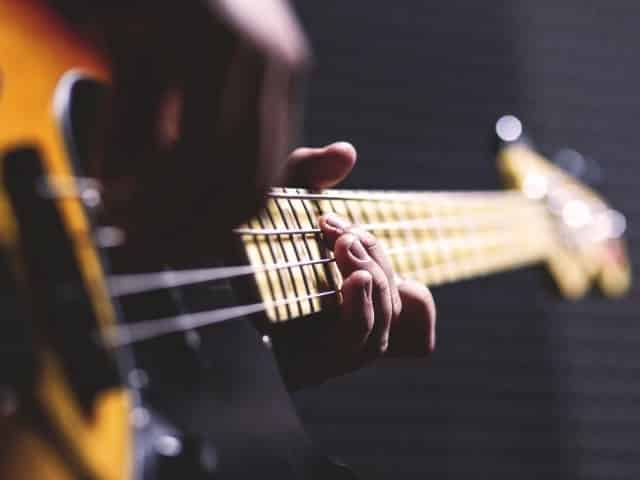 Gulf Shores is the perfect place to listen to live music by the beach
Gulf Shores is home to some of the nation's best music festivals and concerts. Events like Hangout Music Festival, The Wharf Concert Series, Shindig on the Sand, and the Frank Brown International Songwriters' Festival are sure to have something for everyone, and can be enjoyed for much less than other events like Coachella or Bonnaroo.
Dolphin Cruise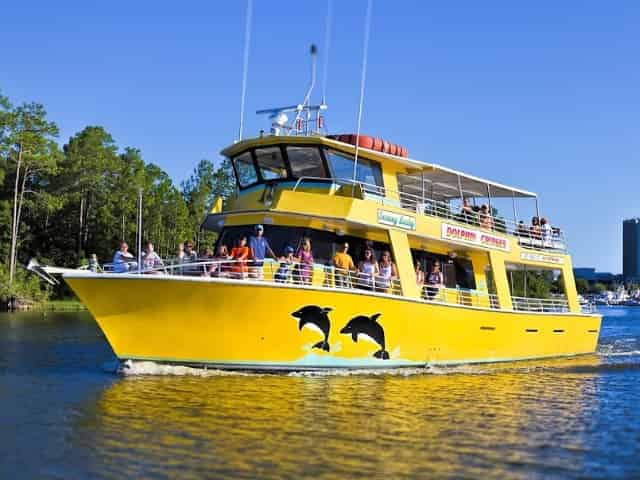 Dolphin cruises aboard Sunny Lady, pictured above, are one of the best and most affordable ways to get up-close-and-personal with the local nature and wildlife
Splash and dash with the dolphins of the Emerald Coast on a professionally-led dolphin cruise experience. Sit back, relax, and watch as these fantastic creatures sprint and jump through the waves, one of nature's most amazing shows!
Visit the Wharf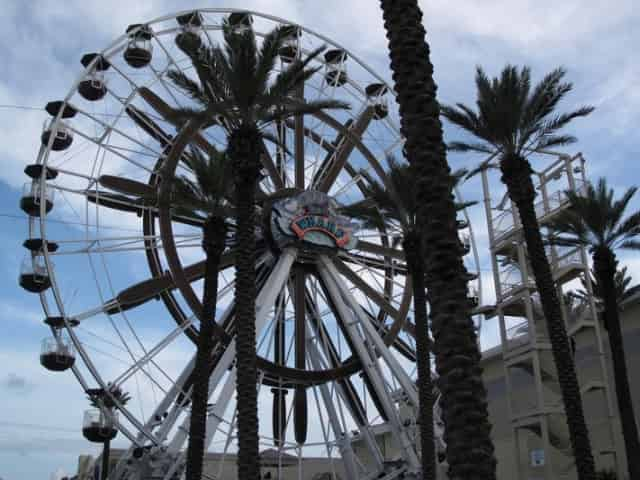 Image of the ferris wheel at The Wharf in Orange Beach taken by Wally Argus via Flickr
The Wharf is a great place to spend a day wandering, window shopping, and hanging out with friends and family. This is the area's premier shopping and dining destination, so come on down and enjoy your day checking into different shops and storefronts!
Impressions and Variety Show
Pictured above is Brandon Styles, the star of one of the best magic and variety shows on the Alabama Gulf Coast
Brandon Styles Impressions & Variety Show is an absolute riot at an absolute steal of a price. An hour of spot-on impressions, comedy, and excitement is a great idea for date night or a family outing!
Alabama Gulf Coast Zoo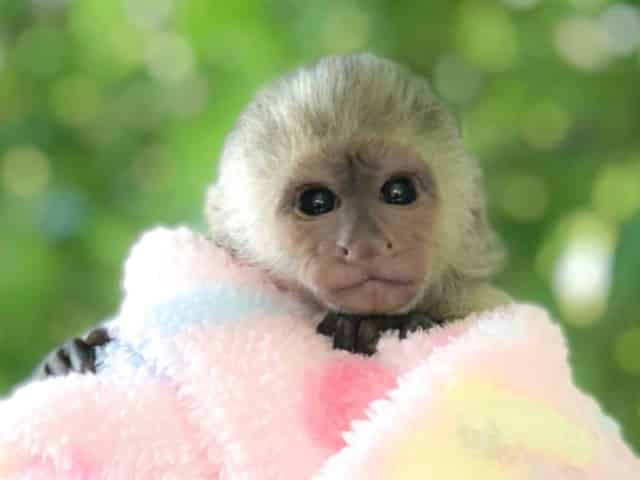 Image courtesy of the Alabama Gulf Coast Zoo
Get a close up view of lions, tigers, and bears, oh my! The Alabama Gulf Coast Zoo is an affordable, family-friendly day out and about. Peruse the gift shops, check out the petting zoo, and see animal shows and stimulating lectures!
Gulf State Park Fishing Pier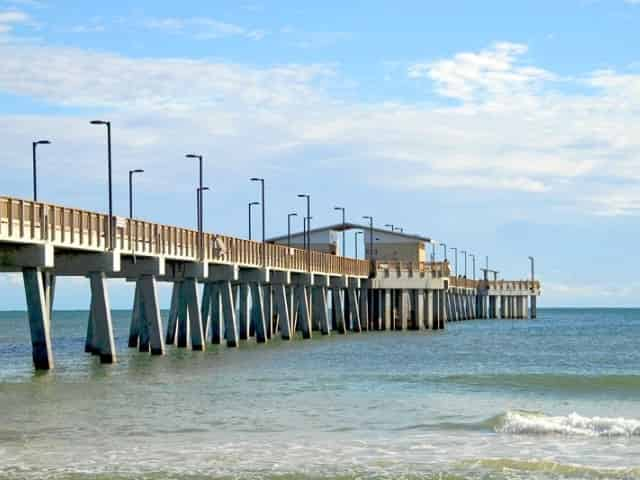 Image by faungg via Flickr
Destroyed by Hurricane Ivan in 2004, the Gulf State Park Pier is back and better than ever! Featuring concessions, indoor retail, and a place to buy fishing supplies, this Pier is 2,448-feet of scenic views and fishing spots for the whole family!
Orange Beach Indian and Sea Museum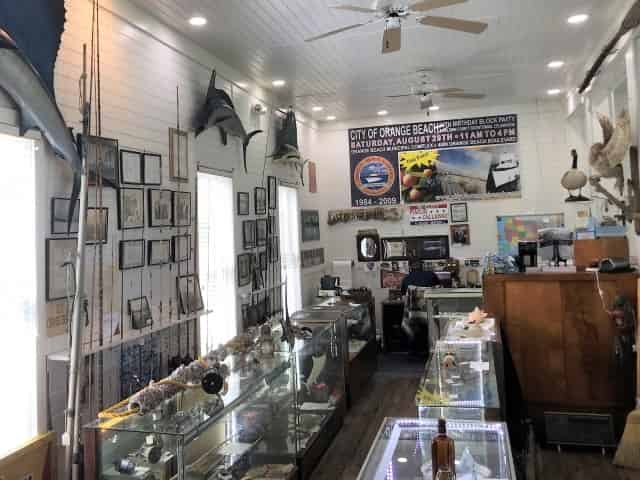 Image courtesy of the City of Orange Beach, Alabama
The Orange Beach Indian & Sea Museum is a well-priced option for history buffs and amateurs alike. Check out their incredible collection of artifacts, stories, and historical exhibits and learn more about the region's fascinating past.
Virtual Reality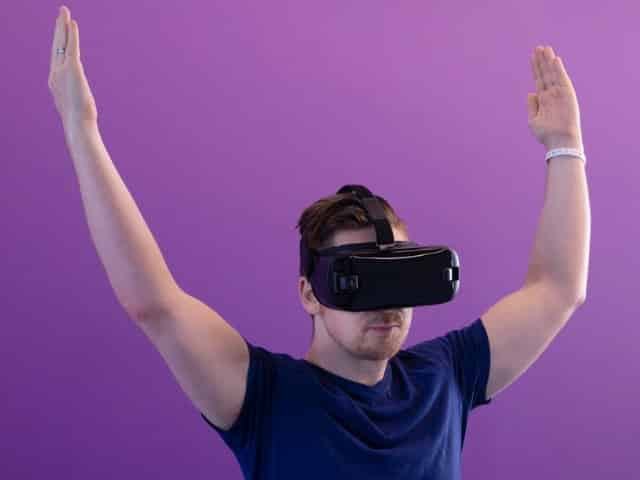 Experiencing virtual reality is also a great way to escape the rain in Gulf Shores, Alabama
The Virtual Reality Experience at the Wormhole is a gaming experience like you have never seen before. Embark on a 3D gaming adventure that will make you use your brain!
Orange Beach Islands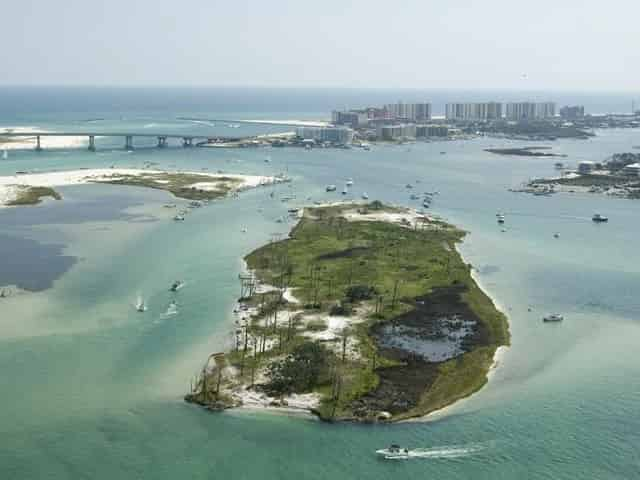 Pictured above is Robinson Island, and for more information about the Orange Beach Islands, please visit https://orangebeachislands.com/
The Orange Beach Islands include:
Bird
Robinson
Gilchrist
Walker Island
A mini getaway within the paradise that is the Alabama coast, voyage on over to Orange Beach Islands to see marine wildlife, rare plants, and watch birds hop around and fish on the water.
Escape Room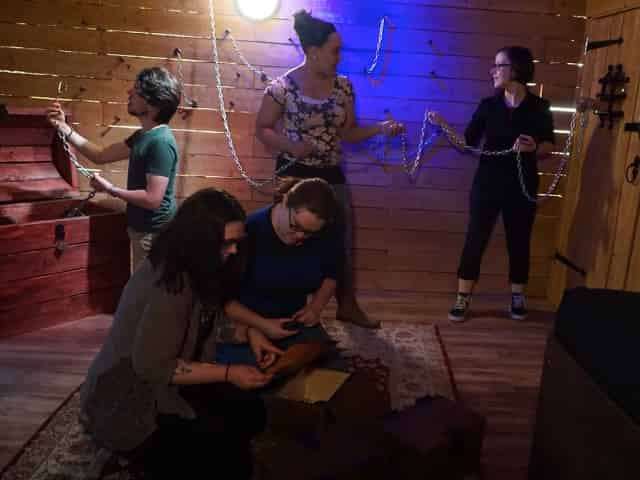 Image of a group working to solve an escape room mystery taken by David Hofmann via Flickr
The Gulf Coast Escape Room, INC. pins you and your friends and family against the clock! Find out if you have the chemistry and analytical know-how to solve the puzzle and escape before time runs out.
Paddleboarding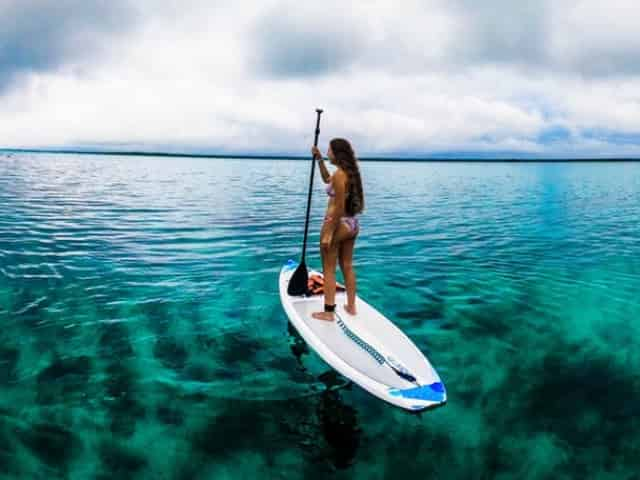 Explore Gulf Shores on a paddleboard rental for serene and scenic experience on the water
Stand up paddleboarding is one of the hottest activities at the beach! Get some exercise and test your balance against the waves with friends and family.
Fat Daddy's Arcade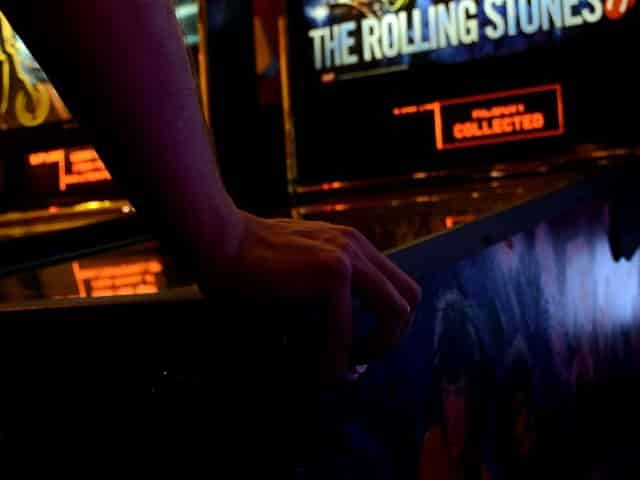 From ski ball to pinball, there's something for everyone at Fat Daddy's Arcade
Always a happening spot no matter how old you are, Fat Daddy's Arcade is a HUGE facility packed with all of your favorites! From PacMan to Air Hockey, Fat Daddy's delivers hours of entertainment for just a few bucks!
Gulf Shores Museum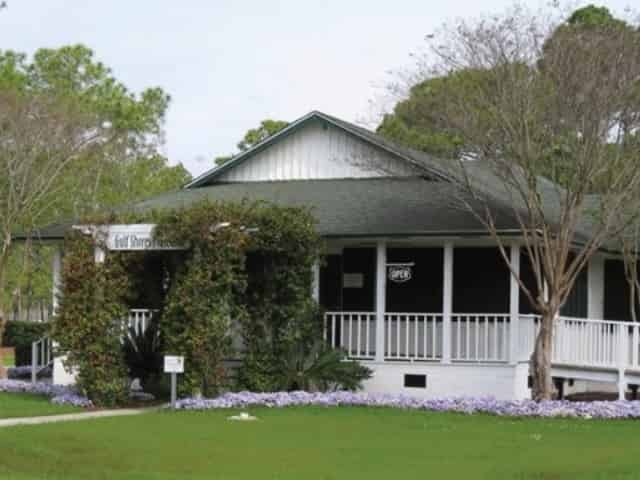 Image courtesy of gulfshores.com
Gulf Shores Museum features a history of the town and region, as well as an interactive "Hurricane Hunters" display that explains the science behind the storms, as well as what it's like to be in the eye!
Kayaking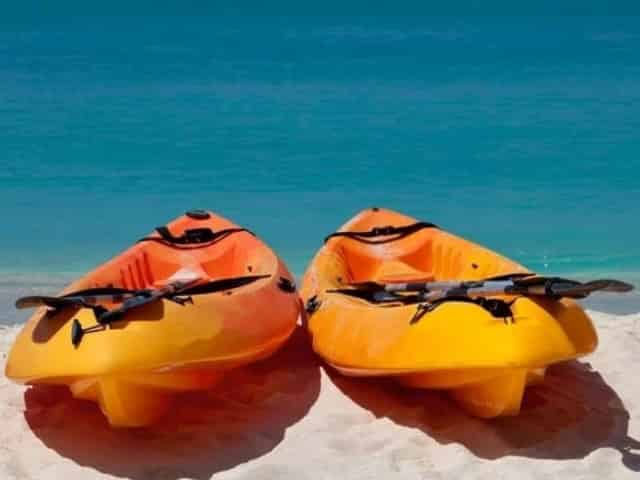 Kayaking is the perfect way to connect with nature and enjoy a relaxing afternoon on the water
Grab a friend or go solo and escape the troubles on land! A kayak rental is a great way to see the beach in all of its glory, explore, and burn some calories while you're at it!
Hugh S. Branyon Backcountry Trails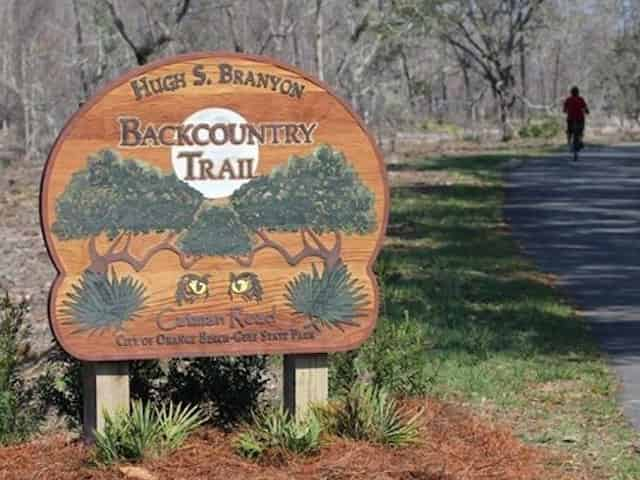 Image from http://backcountrytrail.com/
The Hugh S. Branyon Backcountry Trails are 15 miles of natural beauty and serenity. Hike historic roads and check out exciting attractions like Eco Tours and the Butterfly Garden!
Bon Secour National Wildlife Refuge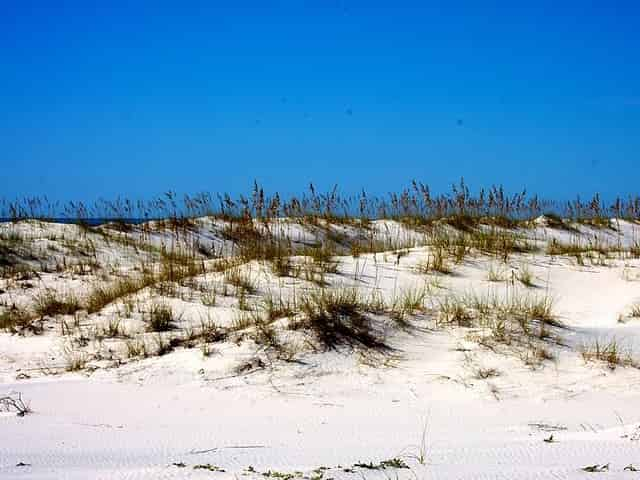 Image of Bon Secour National Wildlife Refuge from Wikimedia
Four trails and over six miles of spectacular, raw Alabama wildlife, Bon Secour National Wildlife Refuge is as scenic as it gets. Experience the local nature, feed your wild side, and scout the protected habitats of gators, bobcats, and sea turtles!
Relax on the Beach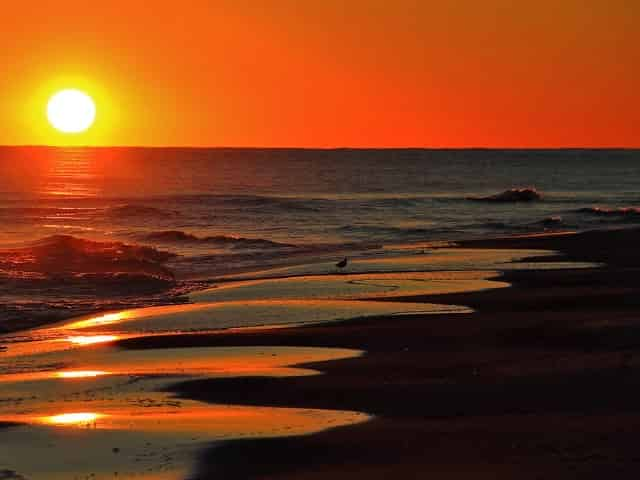 Beautiful sunset over Gulf Shores taken by John Tuggle via Flickr
Of course. And you thought we forgot? Well... we didn't, so bring your towel and umbrella, and chill on the white sands as you listen to the gentle sound of the waves and the wind. Play frisbee or football for some exercise or just take a nap or meditate. Always free and always beautiful, the beach is what your soul craves and what Gulf Shores, Alabama, is all about!
Be in the know!
be informed about our latest offers
You can unsubscribe at any time