25 Things To Pack For An Emerald Coast Vacation
Mike Fisher
September 10th 2020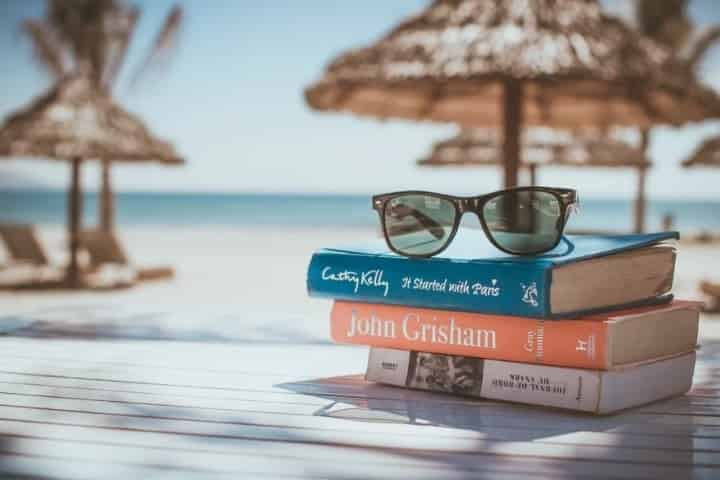 So you're preparing for a beach vacation, but wondering, "what to pack for Florida?" The sun, sand, and salty waters of the Emerald Coast make a great escape, but forget the wrong item and your dream vacation can quickly dissolve with the tides. Parents worry what to pack for the beach with kids, while the avid outdoorsman may think about how to fit his or her fishing gear into the trunk! Keep reading for 25 Things To Pack For An Emerald Coast Vacation.
Table of Contents
Board Games/Family Games
Physical Reservation/Booking Confirmations
Extra Cash
Photo ID
Swimsuit (w/ Cover-Up)
Sunscreen
SPF Lip Balm
Sunglasses
Flip Flops
Hat/Head Cover
Sea Sickness Medication
Cooler
Beach Chairs
Stereo
Beach Toys
Beach Blanket
Beach Towels
Floats & Swim Gear
First Aid Kit
Sunburn Relief
Seasonal Allergy Medication
Rain Umbrella
Extra Batteries
Electronics Chargers
Fishing Gear
---
1. Board Games/Family Games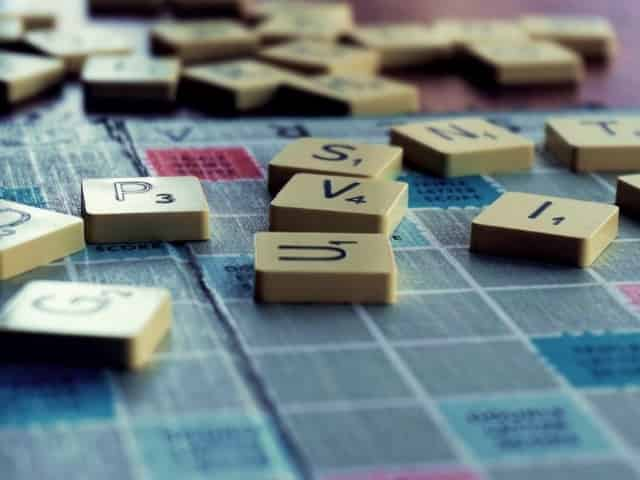 Check out these awesome family board games to make the most out of game night
A simple game can help pass the time during a long car ride, keep the kids at bay before bed, and offer a fun reprieve from a rainy day! Just don't get stuck with a week long Monopoly match!
2. Physical Reservation/Booking Confirmations
Hotel reservations, rental car confirmations, attraction tickets, and more vacation essentials are purchased almost exclusively online nowadays. Although the age of technology has made searching for beach condos in Destin a breeze, it can not always account for human error! Be sure to print and bring along physical copies of booking confirmations.
3. Extra Cash
Bringing extra cash along during your Emerald Coast vacation is also great for parking fees and tips
Extra cash is great not only for emergencies, but to make life easier during a trip! Plenty of popular bank chains offer locations on the Emerald Coast for your banking and ATM needs. But if you need cash in a pinch, like at one of the many cash-only establishments on the Emerald Coast including Red Bar in Grayton Beach, you may be met with high ATM fees and long waits. Always best to bring a small chunk of change!
4. Photo ID
From airport security, to buying booze for the beach, a photo ID is the #1 form you can NEVER forget to bring along on vacation! Drivers License, Passport, or Photo ID Card, any government issued form of ID will work! Put that ID to use at any one of these AWESOME 7 Things To Do at Night in Destin!
5. Swimsuit (w/ Cover-Up)
Common sense tells us to bring a swimsuit on a beach vacation, but still we forget, and end-up blowing our money on a throw-away pair of trunks. Save the frustration and check #5 off the top of your list!
6. Sunscreen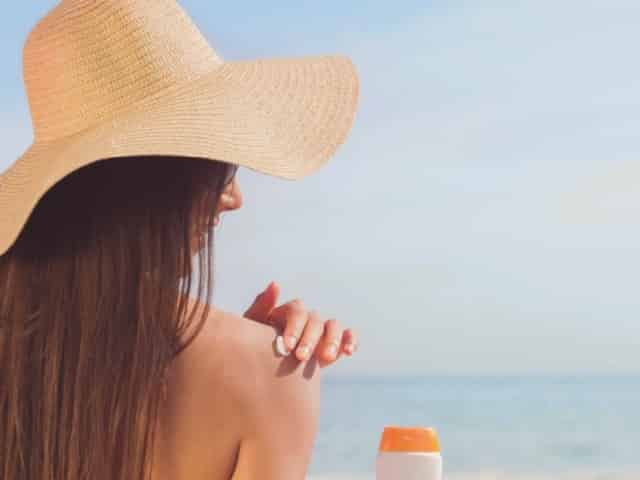 Sunscreen is one of the most important things to pack for an Emerald Coast vacation
Lather on some sunscreen before hitting the white-sand Emerald Coast beaches. Keep it a minimum of SPF 15, and don't forget to re-apply! Looking to put that sunscreen to use with something fun? Give parasailing a try! A recent Traveler Story explains why a high-flying parasailing adventure in the Miramar Beach-Sandestin area is a must.
7. SPF Lip Balm
Sunscreen is great, but most types do not protect the lips! Sunburnt lips are painful and take a long time to heal, so don't fall victim to this all-too-common beach ailment. Apply and reapply a lip balm with sunblock protection before spending time in direct sunlight!
8. Sunglasses
Protective eyewear is essential in guarding against the Florida sun's strong rays. Don't allow yourself to be blinded by shimmering white sand, or burn your eyes after a long day at Crab Island in Destin. Try polarized lenses for extra UV protection and glare reduction.
9. Flip Flops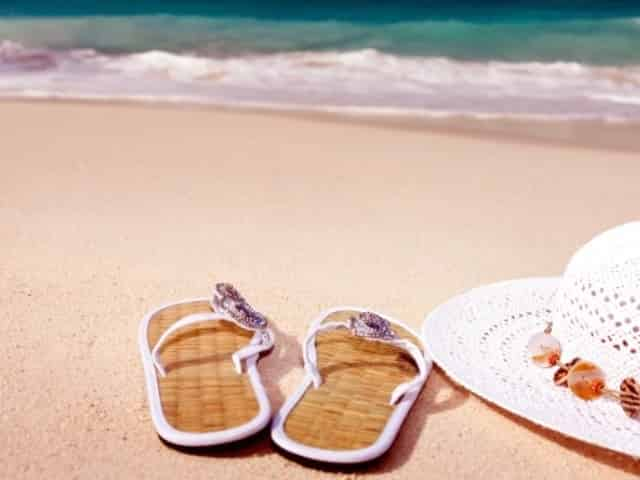 Flip flops are a great way to blend in with the locals
Ask any Destin local "what to pack for Florida?" and this may be their answer. Who needs close-toed shoes anyways? Florida locals love brands like Rainbow and Quicksilver, but any flippy floppies will do. Grab a pair of flip-flops and let those feet breathe!
10. Hat/Head Cover
Ever had a sunburn on the top of your head? It is NOT fun! Don't be like one of these tourists who forgot how to beach; protect those noggins and keep the sun out of your eyes with a shady hat.
11. Sea Sickness Medication
The Gulf Coast waves can really throw ya around! Boat tours and fishing excursions are a major attraction in Destin and Santa Rosa Beach, Florida, and nothing is worse than spending your relaxing day at sea in the head! TIP: Benadryl works as a little-known sea sickness medication.
12. Cooler
Don't be stuck with a cheap, styrofoam cooler cause you forgot your rockin YETI at home! In the hotel, at the beach, by the pool, or on a boat cruise, coolers are essential to any beach vacation.
13. Beach Chairs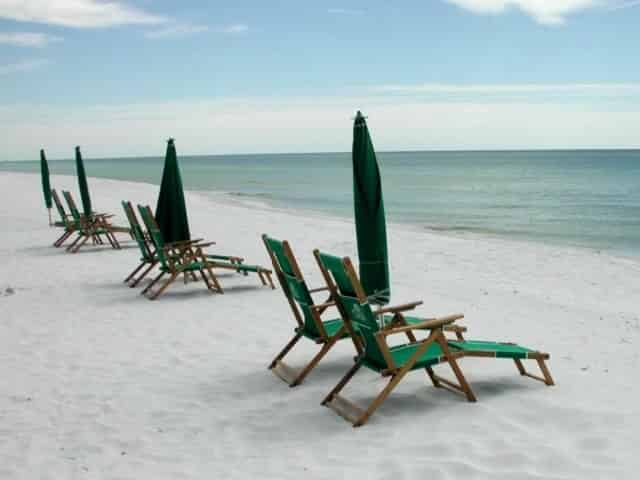 Beach chairs are a great way to relax in style while on the beach during your Emerald Coast vacation
Put your butt in a beach chair and toes in the tide on your Emerald Coast vacation. Beach chairs are invaluable for events, concerts, hangin at the condo, and most of all, chillin at the beach with a dry behind! Check out these beach chair rentals from La Dolce Vita, and relax to the max during your next trip to the beach.
14. Stereo
Don't be left tuneless when you're trying to party! Grab your favorite CD's, ipod, or tune to your top Spotify channel for complete bliss on the beach. Heritage and The Rips are great local choices for beach-day tunes!
15. Beach Toys
Wondering "what to pack for the beach with kids?", well this one is for the children! Shovels, buckets, trucks, and squirt guns, kid's beach toys are a staple of the family beach vacation.
16. Beach Blanket
Throw down a big blanket for a soft and sand-free day of fun in the sun! Take it one step further and make your beach neighbors jealous with beach chairs and umbrella rentals.
17. Beach Towels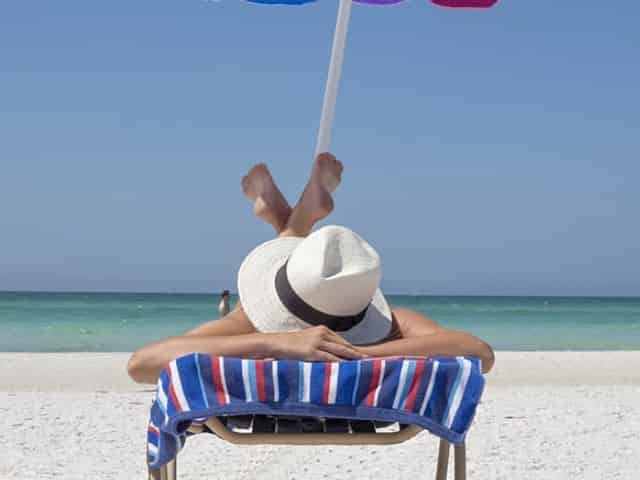 A large beach towel is essential for any Emerald Coast vacation
Day one stuff right? Make sure each towel is large enough to cover head-to-toe with no holes or rips. Keep it handy, don't let it get sandy!
18. Floats & Swim Gear
If you want to venture into the emerald green gulf, it's best to take precautions. Year after year, visitors experience tragedy when a loved one drowns due to strong currents and rip tides. Be sure to bring floats, life jackets, and any other life-saving flotation devices for yourself and family members.
19. First Aid Kit
There are plenty of reasons to need a first aid kit while on vacation, but the Florida beaches present their own set of obstacles. Jellyfish, red ants, yellow flies, and the occasional scrape or scratch is bound to occur, especially with children! Have a first aid kit handy that includes bandages, pain relievers, and severe allergy relief like Benadryl.
20. Sunburn Relief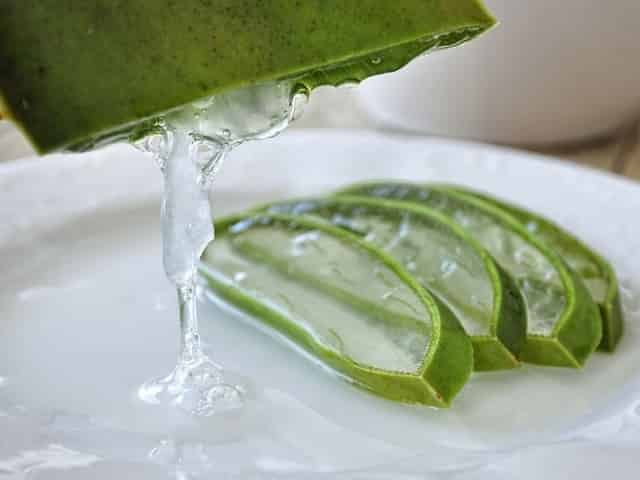 The aloe vera plant, pictured above, is also called the "burn plant," as it has been known to be a natural remedy for sunburns
Despite the best efforts of cautious mothers and fair-skinned beach-goers, sunburns do happen. Make sure to keep some sunburn relief close at hand in the event that you "miss a spot!" Aloe works great, and remember; the sooner you apply the less chance of peeling.
21. Seasonal Allergy Medication
Many visitors underestimate allergy season on the Emerald Coast. Runny noses and itchy ears are common on high pollen days, so it's not a bad idea to bring along some allergy meds. Over-the-counter brands like Zyrtec, Claritin, and Allegra seem to work great in fighting seasonal allergy symptoms.
22. Rain Umbrella
Afternoon showers are commonplace here in northwest Florida. A quick sprinkle is great for a cool down, but you are sure to get wet if caught without cover. Pack an extra umbrella to keep dry on your vacation. Looking for rainy day things to do? Shopping at the Sandestin Outlet Mall is a great place to start!
23. Extra Batteries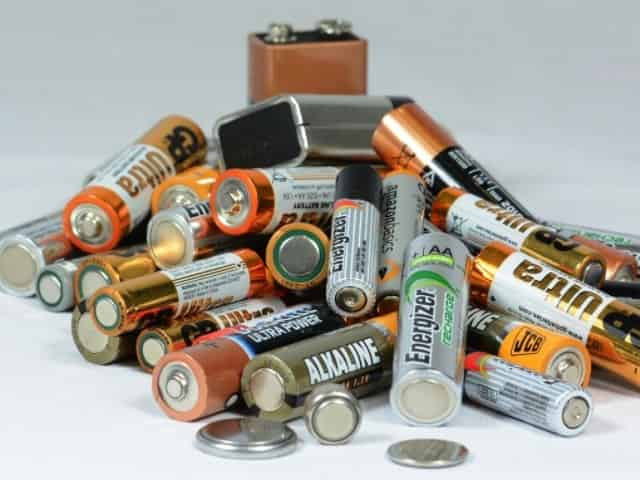 Portable batteries are also a great way to keep your technology charged on the go
Keep the music pumpin, hand-held games gamin, and late-night walks on the beach illuminated! AA, AAA, D, or C, batteries run most of our favorite devices, and store for years without going bad.
24. Electronics Chargers
Like batteries, chargers give life to the electronics that keep us safe, entertained, and informed. Make sure to pick up at least one phone car charger for long trips, bad traffic, and emergencies.
25. Fishing Gear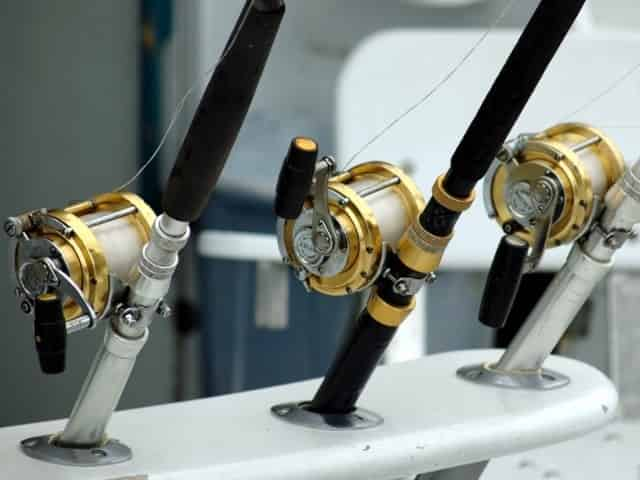 It's not a trip to the Emerald Coast without testing your luck with a lure
Destin, Florida, is known as "The World's Luckiest Fishing Village." Bring a rod and reel and get ready for the lunkers! Redfish, Trout, Flounder, Shark, and Mackerel are common catches, so be prepared for anything! TIP: Fishing charters near Miramar Beach are a simple and effective way of catching a boatload of fish both inshore and in the deep sea
Be in the know!
be informed about our latest offers
You can unsubscribe at any time