3 of Destin's Hottest Watersport Tours in 2020
Mike Fisher
January 28th 2020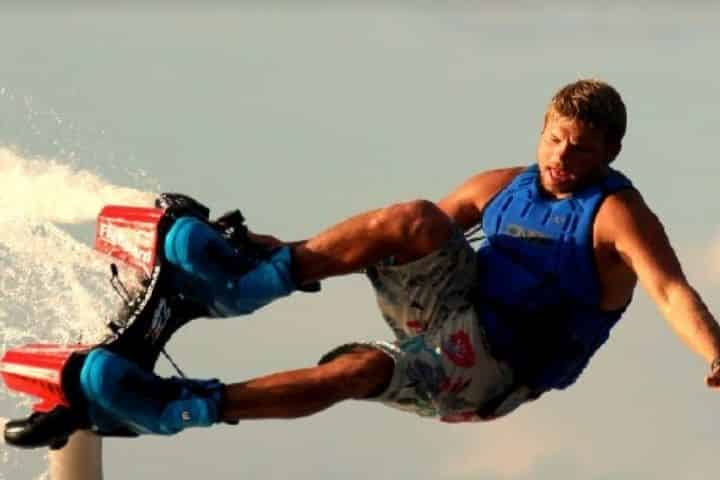 Summer 2020 will bring searing hot temperatures nationwide, causing millions of Americans to head to Destin, Florida, to cool off in the Gulf. Each year, Destin tour companies take advantage of the newest innovations and trends to bring visitors the best in watersport activities. Learn about 3 of the Hottest Destin Watersport Tours in 2020, and why, where, and how you can book them for your next beach vacation!
Table of Contents
Destin Flyboarding
Destin Paddleboarding
Destin Banana Boat Rides
---
Destin Flyboarding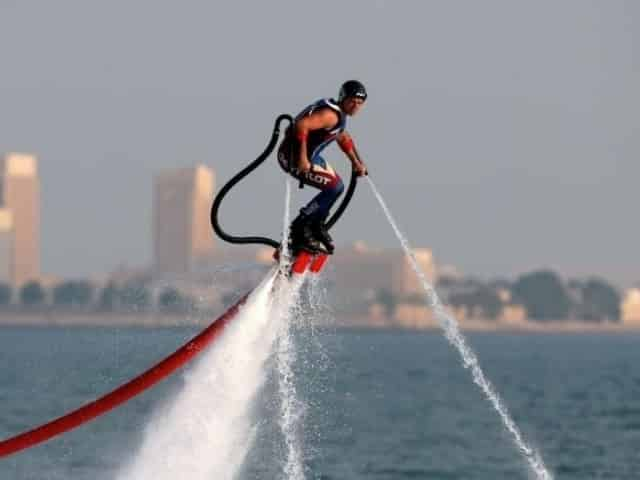 According to a recent Traveler Story, Flyboarding will have you "smiling ear to ear"
One of the newest and most exciting Destin watersport tours of 2020 is Flyboarding. This extreme water activity uses a water-powered jetpack to launch participants high above the water, allowing enough time to attempt tubular tricks. Flyboarding is supervised by professional flyboarders, providing a safe environment for all riders.
Life jackets and wetsuits are included, and with easy access to the flyboard shop, your friends and family can watch you fly! Destin Flyboarding lasts 20-60 minutes (depending on which you choose), and all participants must be 16 or older to try.
Destin Paddleboarding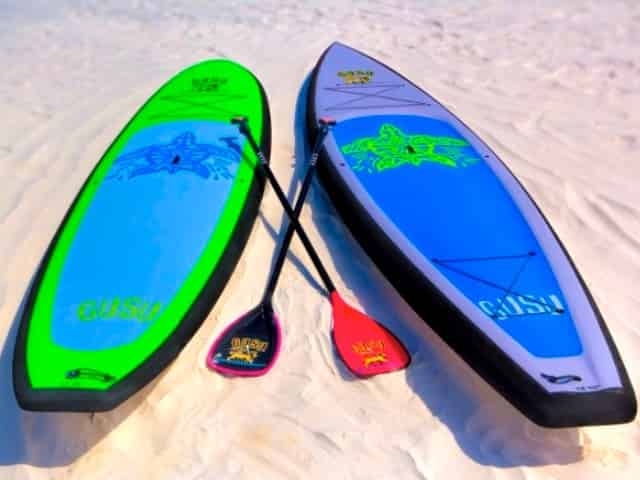 Paddleboarding the beautiful waters of the Emerald Coast is one of the top fun things to do in Destin, FL
Paddleboards have been around for years, but no one does paddleboarding quite like Destin, FL. Destin is home to some of the nation's top stand up paddleboard companies including:
This local love of the sport is felt by visitors to Destin, Florida. Many paddleboard renters, instructors, and tour guides are paddleboard enthusiasts, and work to represent the Emerald Coast as the paddleboard capitol.
Paddleboard rentals and tours give visitors the freedom to explore Destin's harbor and bay without the hassle of a motorboat or jet ski. Not only that, tours are great for the whole family, making paddleboarding one of the top kid-friendly activities in Destin!
Destin Banana Boat Rides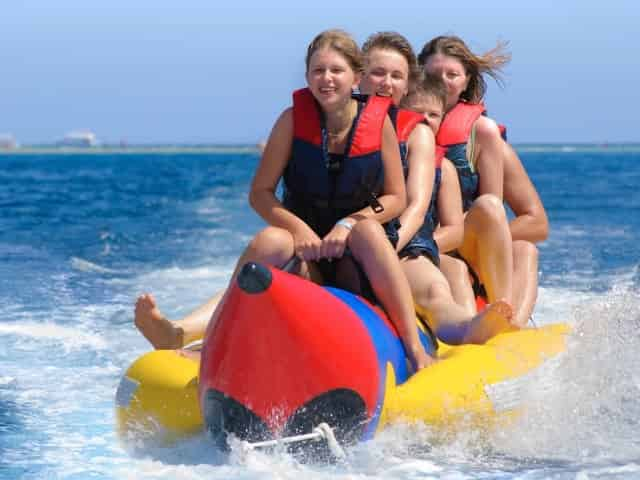 Banana Boat rides are one of the many incredible experiences you can strike off your bucket list by visiting Destin, Florida
Banana boat rides are an all-time favorite watersports tour for families nationwide. The inflatable rubber rafts are shaped like giant bananas, allowing plenty of room for multiple riders. The rafts are pulled by jet skis, reaching high speeds while soaring through the Destin harbor and beyond!
Destin banana boat rides are great for the whole family, with room for up to 6 riders at once to ride for up to 15 minutes. Tour companies offer daily departures in the spring and summer, and include necessary elements such as life vests and safety instruction.
Be in the know!
be informed about our latest offers
You can unsubscribe at any time