What do locals do in Destin FL? [ANSWERED]
Suzanne Bratton
September 9th 2020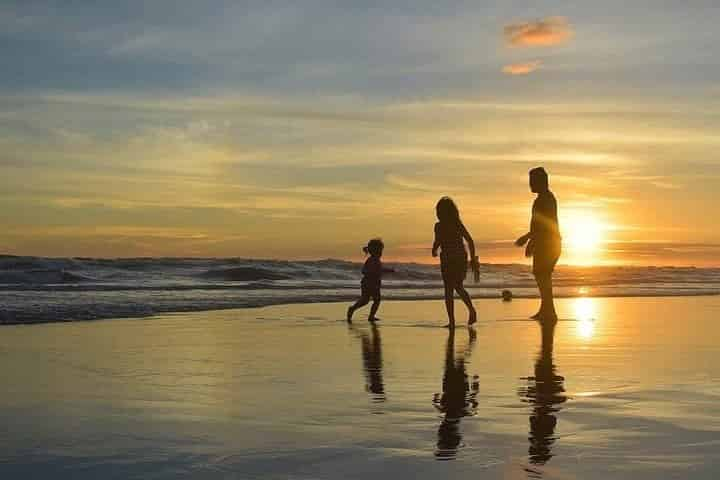 What do locals do in Destin, FL, you ask? Well, that simply depends on the time of year. From watersports on the beautiful, crystal-clear, emerald water to enjoying a relaxing, beachside bonfire, Destin has something for the thrill seeker and the "chill-seeker" all year-long!
In the summer, locals love to hit the water and waves with boating, dolphin cruises, and more. When the cold weather hits, it's time to enjoy outdoor and indoor things to do like fishing, bonfires, and experiencing the area's theme parks! Discover the top activities locals do in Destin, FL, for an authentic Destin experience!
Table of Contents
Dolphin Cruises
Gator Beach
Fishing Charters
Golfing
Paddleboarding
Gulfarium Marine Adventure Park
Wild Willy's Adventure Zone
Emerald Coast Science Center
Pontoon Rentals
Destin Beach Photography
Golf Cart Rentals
Private Sunset Sail
Beach Bonfire
---
Dolphin Cruises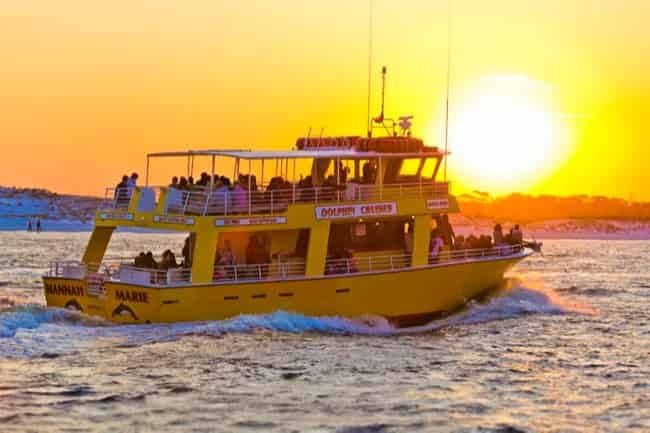 Both fun and educational, a recent TripShock Traveler Story explains why dolphin cruises are one of the most fun things locals do in Destin, FL
When you're hanging out with "Flipper and Friends," it's always going to be a great time! Head over to the Destin Harbor and catch a dolphin cruise where you can sit back, relax and watch as these majestic creatures swim and ride the waves. Check out these fun facts about bottlenose dolphins and be prepared for your next dolphin sighting: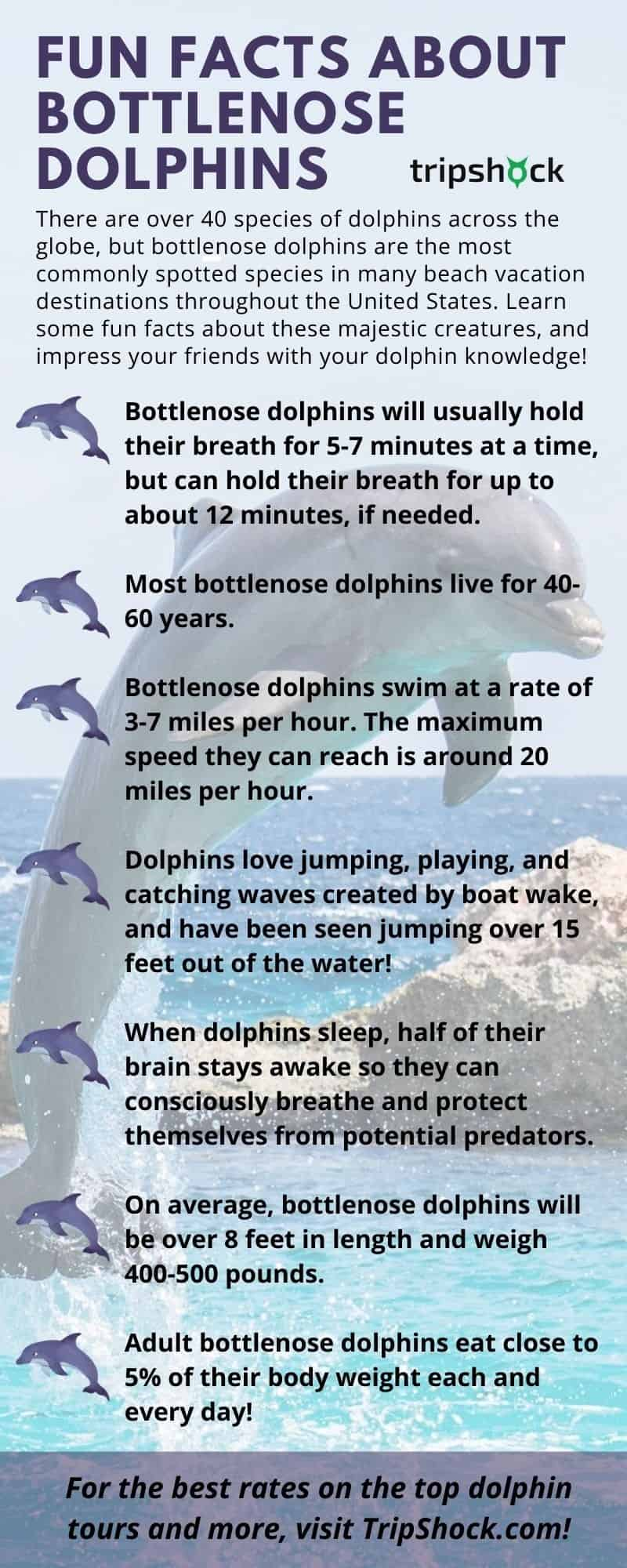 While catching a glimpse of a glorious dolphin is sure to be one of the highlights of your trip, there are other amazing animals you may encounter along the way. Be sure to keep your eyes peeled for local marine life such as pelicans, sea turtles, sharks, and more!
Gator Beach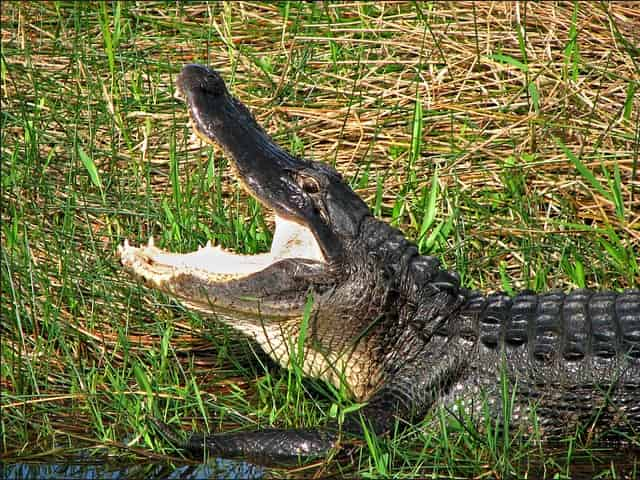 Image from Flickr
What do locals do in Destin, FL? They head to Gator Beach at Fudpucker's in Destin! Gator Beach has over 100 alligators that you can not only see, but feed! Just attach the specially formulated gator food to a cane pole, lower the food into the pond and watch the gator enjoy its mid-day snack. Traveler Tip: Don't forget to get your picture taken holding a live alligator for the perfect souvenir!
Fishing Charters
A father and son on a fishing charter show off their snapper, one of the best types of fish to catch and eat in Destin
Destin is known as the "World's Luckiest Fishing Village," so if you're wondering what do locals do in Destin, FL, fishing is definitely on the list! This fun activity is a great way to create memories that will last a lifetime. No experience? No Problem! There are many different types of fishing trips to choose from. Between party boat fishing, private charters and kid-friendly trips, there is an excursion available for all ages and skill levels!
Golfing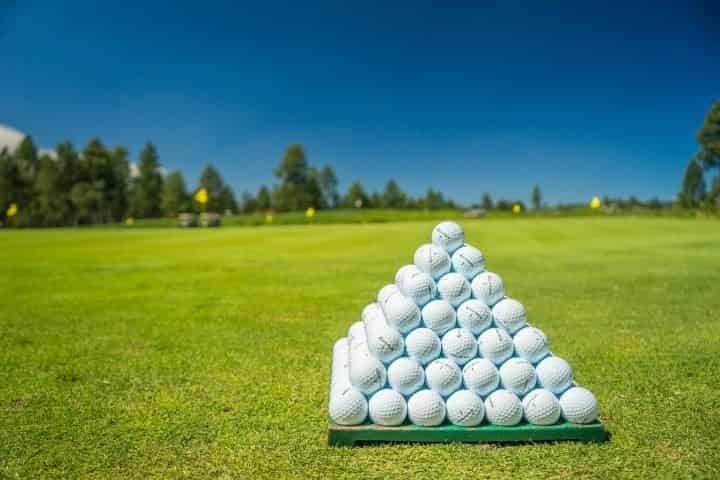 Image from https://golfible.com
If you're looking for an activity that's "above par," head to the Golf Garden in Destin! The Golf Garden features a 9-hole Executive Golf Course, an 18-hole Putt-Putt Course, a 10-acre Driving Range and a chipping/putting range for practicing. This family-friendly golf course has something for golfers of every skill level, so grab some clubs and get ready to tee off!
Paddleboarding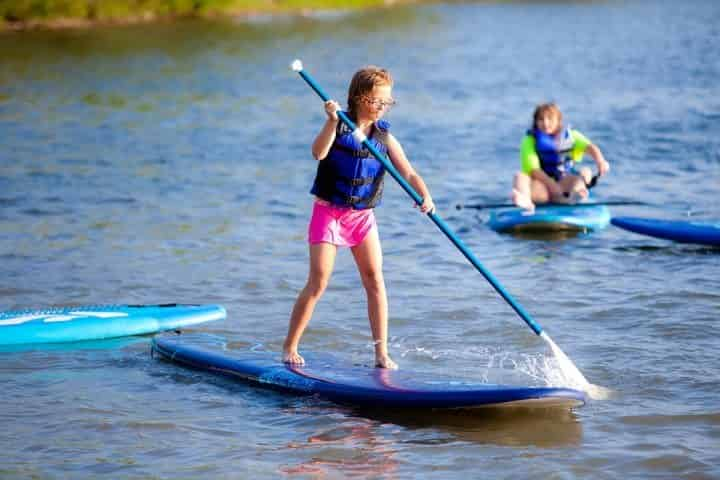 Stand-up paddleboarding is one of the top ways both locals and visitors can relax and reconnect with nature
Paddleboarding is one of the top and most popular activities locals do in Destin, FL! Stand-up paddleboarding is a great way to get some exercise, test your balance, and enjoy the beauty of Destin up close and personal. Whether you rent a paddleboard for the afternoon and explore at your leisure, or take a paddleboard tour to watch the sun set over the water, it is sure to be a fun time for the whole family!
Gulfarium Marine Adventure Park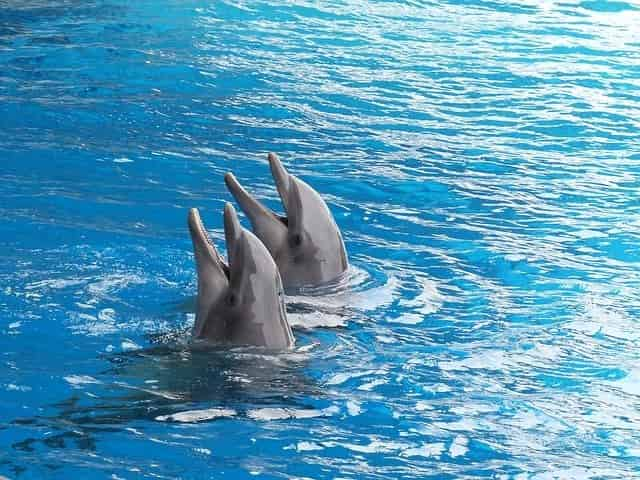 Locals and travelers love seeing the dazzling dolphins and other amazing marine life at the Gulfarium Marine Adventure Park
The Gulfarium Marine Adventure Park, located just minutes from Destin, on Okaloosa Island, has been bringing smiles and laughs to locals and visitors alike for the past 60 years! Be amazed as dolphins flip into the air, clown around with sea lions and have an "otterly" amazing time watching otters swim and play. There is so much more to be seen and experienced at the Gulfarium, you don't want to miss it! Click here for showtimes and schedules: https://www.gulfarium.com/hours_schedule.
Wild Willy's Adventure Zone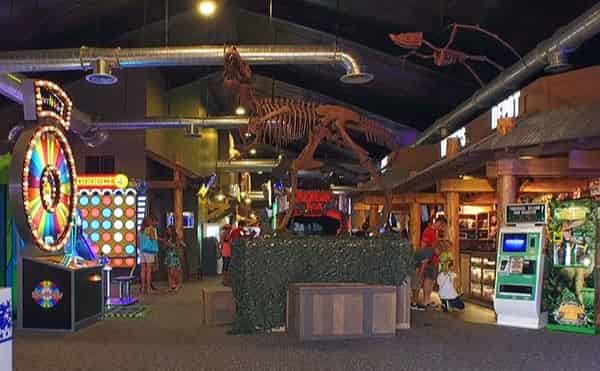 Image from https://wwazone.com/
If you're a kid or a kid at heart, Wild Willy's Adventure Zone on Okaloosa Island is the perfect place to let your adventurous side come to life! It's no wonder that Wild Willy's is one of the top amusement parks near Destin, Florida, as it is Northwest Florida's largest family entertainment center. With an arcade, 4D movie theater, laser maze, ropes course, mini golf, and more; there is something fun and exciting for everyone!
Emerald Coast Science Center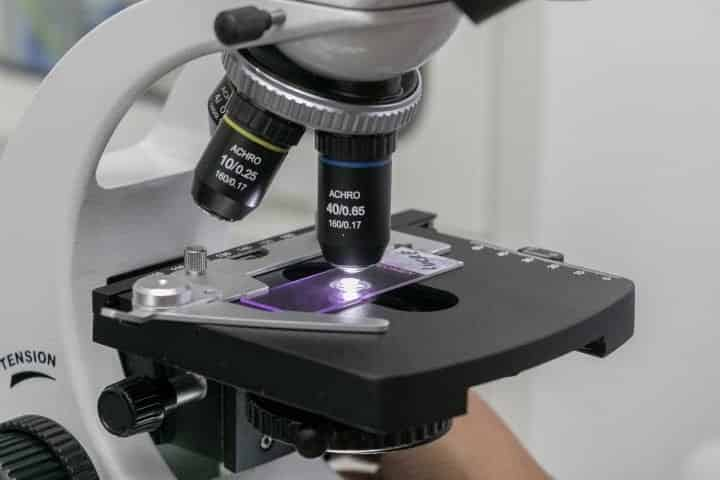 Hands-on displays and exhibits awaken the inner scientist in kids of all ages
While you're in Fort Walton Beach visiting the Gulfarium or Wild Willy's Adventure Zone, stop by the Emerald Coast Science Center! If you're wondering what do locals do in Destin, FL, with children, a trip to this magical museum is definitely towards the top of the list. With over 40 exhibits including robotics and live animals, science and fun truly combine to create an amazing fun-filled afternoon!
Pontoon Rentals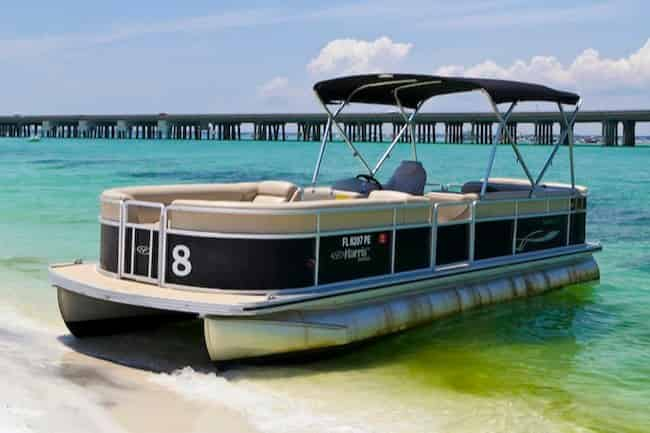 Pictured above is a pontoon rental with Gilligan's Watersports, which is one of the best ways to get to Crab Island*
No matter if you're a local or just visiting, renting a pontoon is a Destin MUST. Grab the family and cruise through the harbor in search of dolphins, bring your poles and try your luck at fishing, anchor out and visit Destin's famous sandbar, Crab Island, or pull the boat on shore for a private beach day. Rentals vary in length of time and number of passengers, so finding the perfect pontoon is a breeze! Just be sure to book in advance.
Destin Beach Photography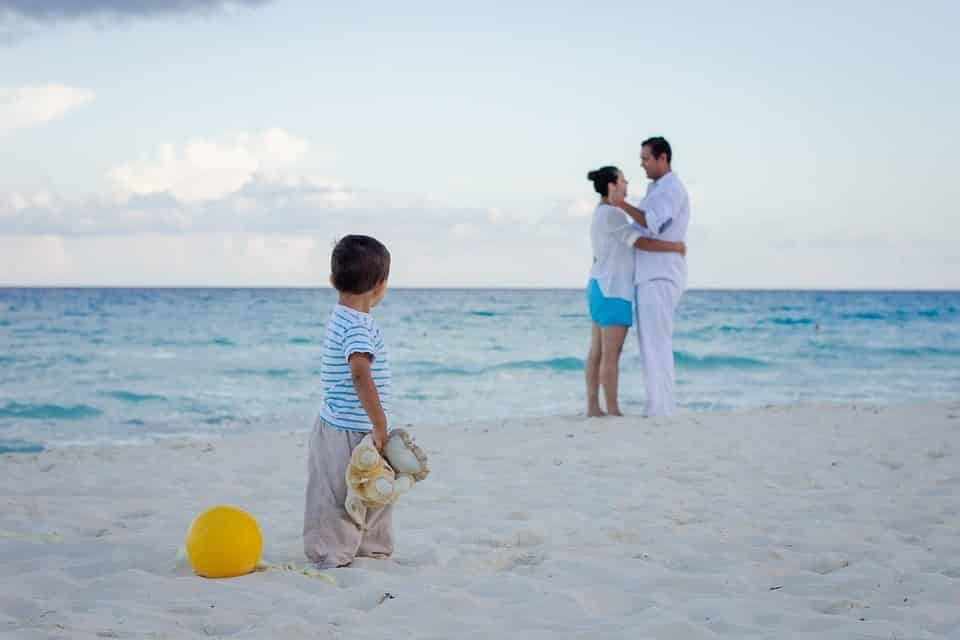 Image from Peakpx
Just say cheese and let a professional photographer do the rest! While this may not typically come to mind when pondering the question, "what do locals do in Destin, FL," Destin beach photography is actually something locals love to take advantage of. And when living in a city with such stunning scenic views, it's easy to see why!
As a visitor to the area, it's easy to get caught up in the moment and forget to bring home pictures to share. Destin beach photography is a great way to be sure you and your family capture those precious moments. Set aside part of the day and have a professional photographer capture the magic of a family beach vacation in photos that will last a lifetime!
Golf Cart Rentals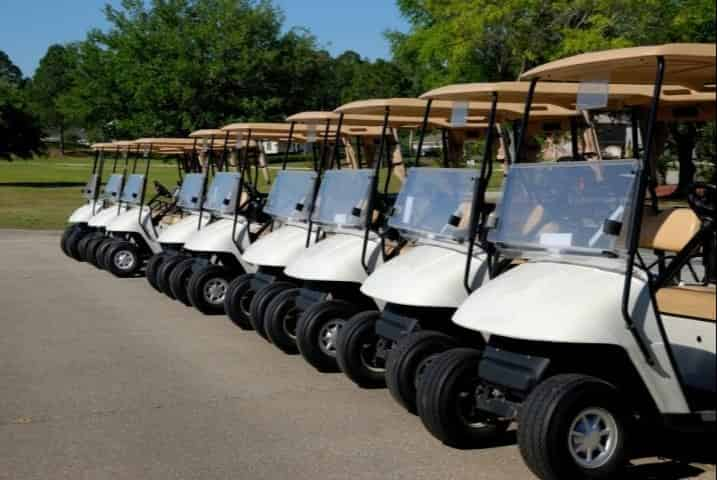 Locals and visitors alike love cruising down Scenic 98 on a Destin golf cart rental
Experience Destin in a whole new way by renting a street legal golf cart in Destin! Cruise down Scenic Highway 98 and check out the stunning emerald water, smell the salt air, feel the breeze in your hair and the Florida sun on your face. 4, 6 and 8-seater golf carts make it easy to accommodate families of all sizes. It is recommended to book in advance and make each time you have to hit the road an experience in itself!
Private Sunset Sail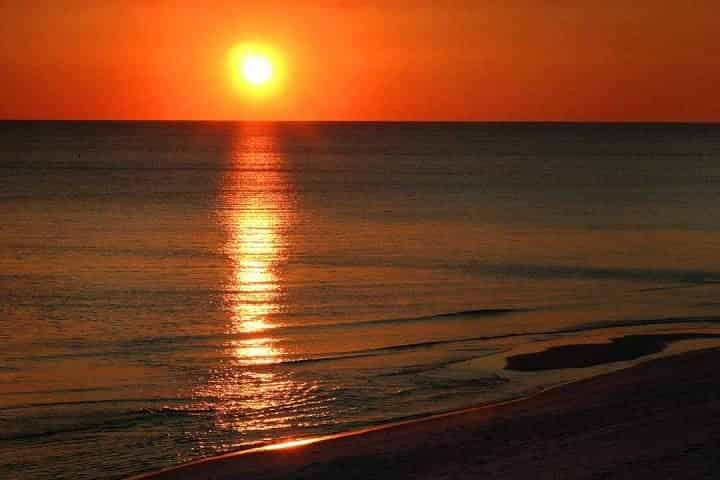 Image from Wikimedia
What do locals do in Destin, FL? Catch the sunset! A private sunset sail is the perfect way to end the perfect day on the Emerald Coast! Watch the sun sink down past the horizon, see dolphins frolic and play, and take in the beautiful scenery. This activity is great for any occasion such as date night, girl's night out, family outings, and more! With multiple charters to choose from, it's easy to find the one that is perfect for you!
Beach Bonfire
Locals enjoying a beachside bonfire
Crank up the heat with a beach bonfire that everyone will enjoy! Cook hotdogs, roast marshmallows, listen to the waves crash and enjoy the company of your favorite people. This activity is sure to bring everyone closer together, and create memories that will last a lifetime.
---
Looking for even more fun things to do in Destin, FL? Check out the Destin, Florida Visitors Guide for everything you need to know about Destin and the Emerald Coast!
Be in the know!
be informed about our latest offers
You can unsubscribe at any time