5 Fool-Proof Reasons to Visit Pensacola, FL
Mike Fisher
July 31st 2020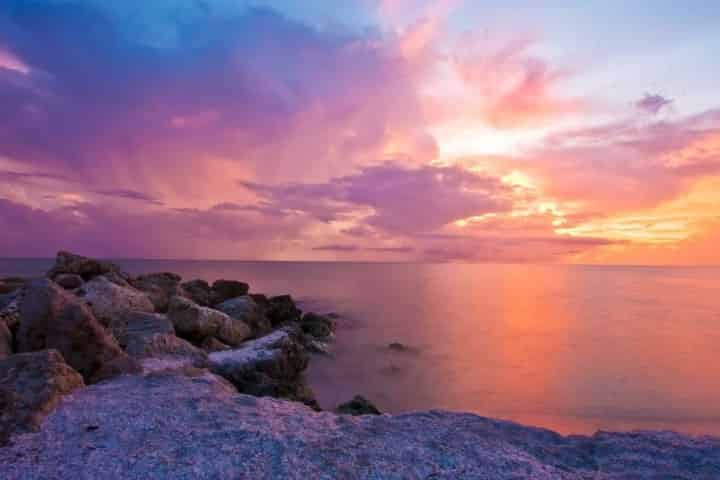 With so many incredible beach destinations grouped together on Florida's Emerald Coast, it's hard to pick the right spot to spend your vacation. From Panama City Beach's world-class nightlife, to Destin's family-friendly charm, it's not easy to choose which coastal town to visit.
Pensacola, FL, lies on the far west side of the Emerald Coast, just a stone's-throw away from Alabama. This big city with a small town feel is packed full of fun things to do. If you're having trouble deciding where to travel, let me fill you in on 5 Fool-Proof Reasons to Visit Pensacola, FL.
Table of Contents
History
Nature
Watersports
Big City With a Small Town Feel
Dining
---
History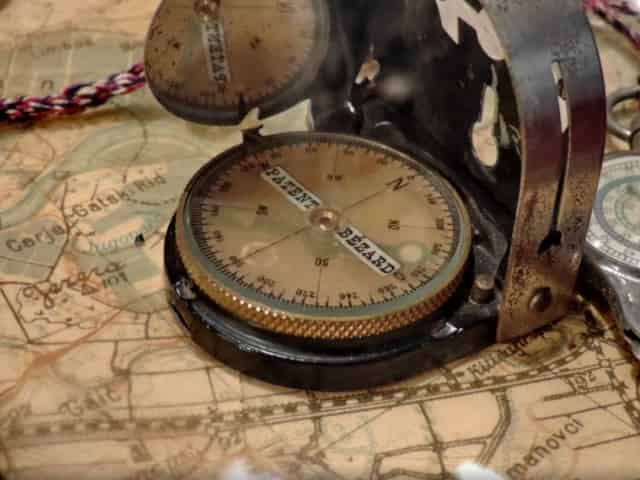 History tours, like those through Go Retro tours, are a great way to see the city and understand its past
Pensacola, Florida, offers a rich dose of history. The city itself has been claimed by five countries since the 16th century, and is the oldest European settlement in mainland America. Visit landmarks dating back over 150 years, like the Pensacola Lighthouse, and while you're at it, check out more stunning markers like the South Vietnam Veterans Memorial Wall and the Crystal Ice Company Building!
The Pensacola Historic District is an official U.S. Historic District containing 20 historic buildings, 2 structures, and excellent shops and restaurants. A strong military history is part of Pensacola's legacy, and multiple military-based tours highlight that proud history.
Learn about Pensacola's famous visitors and residents from Andrew Jackson to Daniel "Chappie" James Jr., and hear expert accounts on local battles that shaped the future of our country and world. Whether grabbing a map and hitting the town on a self-guided history tour, or booking a guided Pensacola city tour, bicycle tour, or segway tour, you're sure to enjoy the experience!
Nature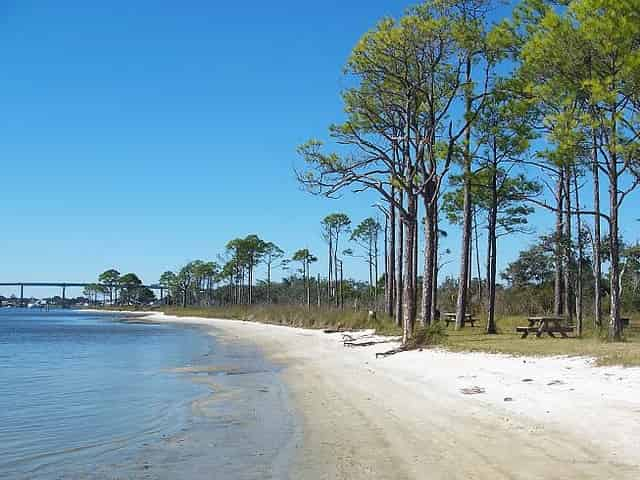 Pictured above is Big Lagoon State Park, one of the best places to go for an outdoor adventure in Pensacola! Image from Wikimedia
Think Pensacola is just another big city? Well you'd be wrong! Pensacola is situated on the stunning Gulf Coast, surrounded by centuries-old forests and bodies of water, protected by publicly accessible parks. The beach is the main attraction for many Pensacola visitors, but if you look a little deeper, you'll find a treasure trove of nature's finest displays.
Neighboring Pensacola Beach and Perdido Key offer all the frills and thrills of the nation's best beach destinations, but with a bit less congestion than Panama City Beach or Destin, Florida. When staying in Pensacola, you will not need to go far for an outdoor adventure.
Plenty of parks like Big Lagoon State Park (for more information about Big Lagoon State Park, click here: https://www.floridastateparks.org/parks-and-trails/big-lagoon-state-park), offer scenic hiking trails, historical monuments, and majestic wildlife. These parks and reserves are scattered through the area, giving adventure-seekers and nature-lovers the chance to inject a bit of extreme into an otherwise relaxing trip!
Watersports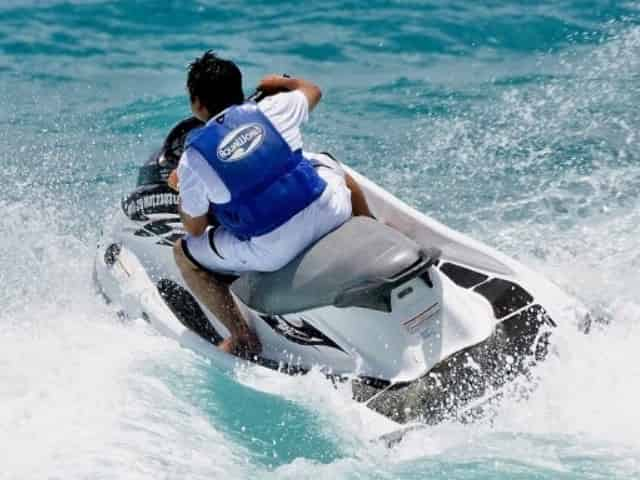 One traveler explains how memorable their Pensacola jet ski rentals were in a recent TripShock Traveler Story
Boating is popular in Pensacola, FL, with in-town marinas offering sailing excursions and boat rentals. But if you're in the mood for something different, just a short drive from your Pensacola hotel is Pensacola Beach, FL. As one of the Gulf Coast's hottest stops, Pensacola Beach offers all the exciting activities and attractions of the biggest coastal towns, but with a more laid-back atmosphere.
Jet ski rentals, deep sea fishing tours, and parasailing are just a few of the family-fun tours you'll find, but it doesn't end there! Book a Pensacola Beach dolphin cruise from TripShock.com for a relaxing boat ride aboard a 63' covered catamaran, or strap on a snorkel and dive deep for a first-hand view of Gulf marine life! Almost any beach activity you can imagine is up for grabs in Pensacola Beach, but just in case you're looking for more, Gulf Shores, AL, and Destin, FL, are just down the road with even more watersports and activities for your enjoyment!
Big City With a Small Town Feel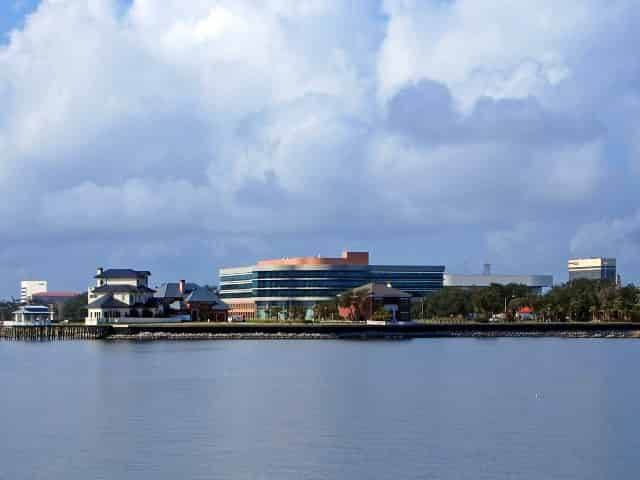 Image of downtown Pensacola by James Willamor via Flickr
There aren't many vacation spots where one can hit the beach, fish in the deep sea, explore a historic village, and scream for the home team at a baseball game all in the same day! Pensacola, Florida, is a big southern city with a small town feel. Travelers are given the opportunity to coordinate their Emerald Coast beach vacation with a concert at the convention center, Blue Wahoos baseball game, Pensacola Ice Flyers hockey match, or countless other attractions and events only found in larger cities.
Families can revel in the kid-friendly parks, beach-based activities, and stunning Pensacola Historic District, while romance awaits couples at night time destinations like Seville Quarter, a massive 7-sectioned venue offering dining, dancing, and games. Pensacola makes it easy to plan a trip in advance, or to be spontaneous!
Dining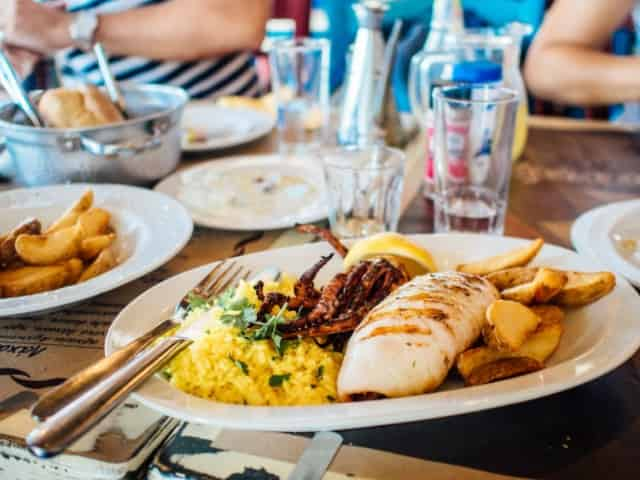 Pensacola is known for their delicious dining options ranging from seafood to barbecue, and everything else in between
Tired of crab shacks, oyster bars, and seafood steamers? Break out of the Florida beach vacation bubble and try something new to eat in Pensacola, FL. We all know Florida has the best seafood, so why not taste historic Irish fare at McGuire's Irish Pub, or bite into soulful Creole cuisine at Five Sisters Blues Cafe?
In Pensacola, you won't be tethered to the same old seafood spots, but be free to let the palate wander. From local fast food diners, to 4-star steakhouses, Pensacola brings big city dining to a small town environment in a delicious way.
Be in the know!
be informed about our latest offers
You can unsubscribe at any time