5 Reasons to Bring Your Dog on a 30A Vacation
Mike Fisher
April 19th 2022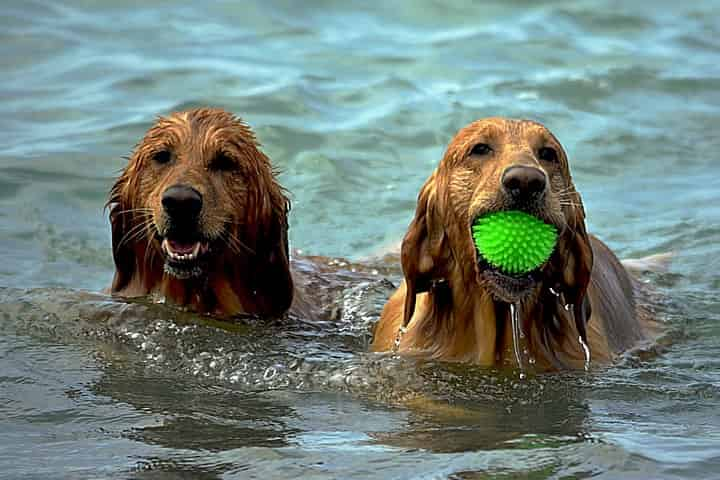 So, you're headed to 30A, but not sure whether to take the family dog(s)? Well, it's safe to say that 30A is a dog-friendly paradise! With plenty of dog-friendly 30A things to do and places to go, this beach destination is prime real-estate for your pooch. Discover 5 reasons to bring your dog on a 30A vacation!
Table of Contents
Dog Parks and Outdoor Areas
Local Pet Services
Plenty of Places to Go
Pet-Friendly Lodging
Your Pet is Part of the Family!
---
1. Dog Parks and Outdoor Areas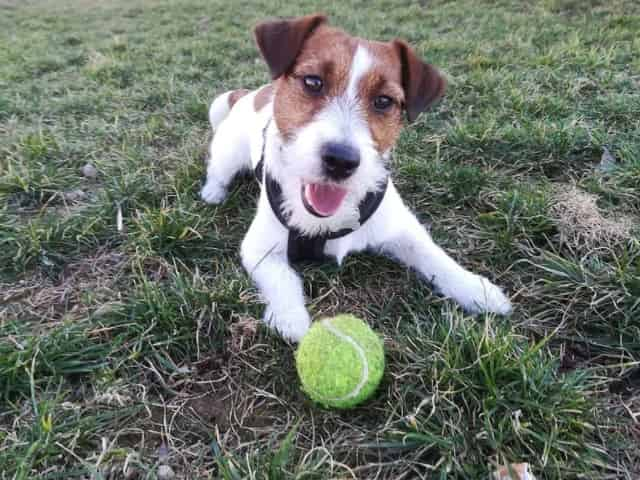 Pictured above is a pup enjoying one of the many pet-friendly, outdoor concerts and events in Santa Rosa Beach
Let Fido be free when bringing your dog on a 30A vacation! The Bark Park Dog Park in Santa Rosa Beach is located close to 30A, and offers plenty of parking and space for your dog to play.
The 2-acre dog park has both small dog and big dog areas, with plenty of fun places for your dog to frolic, from logs to trees, to large open grasslands! The Bark Park Dog Park in Santa Rosa Beach is located on J D Miller Road just off Highway 98, one block west of the 331 and 98 intersection, and is open to the public.
2. Local Pet Services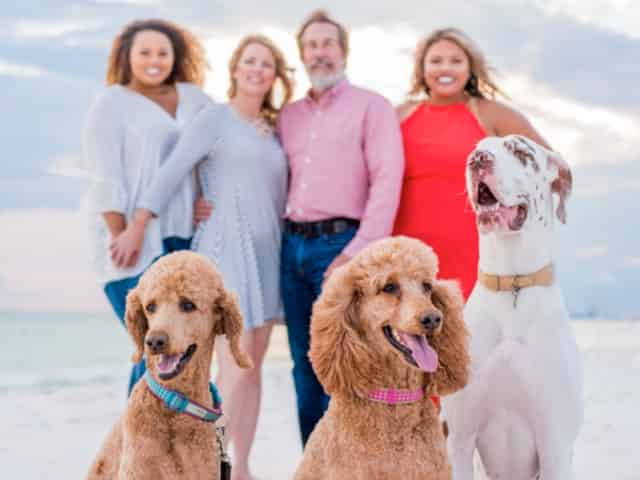 One recent traveler to 30A, pictured above, had family portraits made with their furry friends on the beach
Rest assured, Spot will be well taken care of when you bring your dog on a 30A vacation with services offered by multiple pet care providers and store owners. If a puppy photoshoot like the one pictured above is exactly what you had in mind, beach photography is a great option.
Grooming, pet supplies, vets, and pet sitting services are just some of the many other dog-friendly businesses in 30A! Furry Fanatics in Santa Rosa Beach provides FREE DELIVERY of pet supplies along 30A, and 30A Pet Concierge gives you the freedom to enjoy human-only activities with dog walking, pet sitting, and potty break visits!
3. Plenty of Places to Go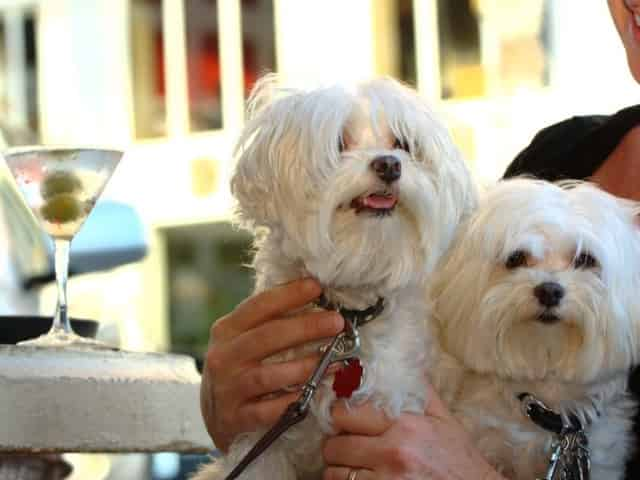 Pictured above are two pups enjoying the good life at a 30A restaurant. Image by Robert Bieber via* Flickr
From dog-friendly beachfront restaurants to scenic dog walking trails, 30A is as much a dream vacation destination for your dog as it is for you! Hit Morris Lake Trail for a nature-filled day of exercise and sightseeing, or explore the neighborhoods of Seaside with extra large sidewalks, and plenty of friendly hellos (which just so happens to be one of the best ways to spot an Emerald Coast local).
If you're looking to be more adventurous, taking your dog out on the water can be tons of fun! Treat your pup to a paddleboard ride or a private boat cruise.
4. Pet-Friendly Lodging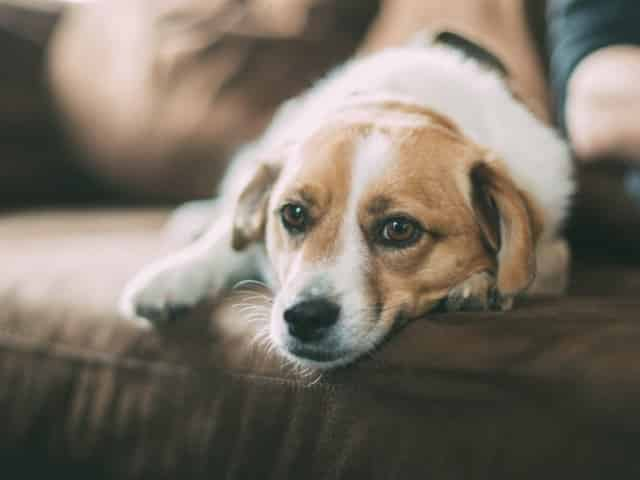 This pup knows exactly how to enjoy their 30A vacation rental, with some rest and relaxation after a long day of chasing squirrels
One of the main reasons pet owners leave their dogs at home is dog-unfriendly lodging. 30A loves dogs, and many of the top hotels, condos, and vacation home rentals welcome Fido with spacious rooms, treats in the lobby, and pet-pickup stations on the property. For more information about the different neighborhoods and where to stay, visit: https://www.visitsouthwalton.com/neighborhoods/seaside/.
5. Your Pet is Part of the Family!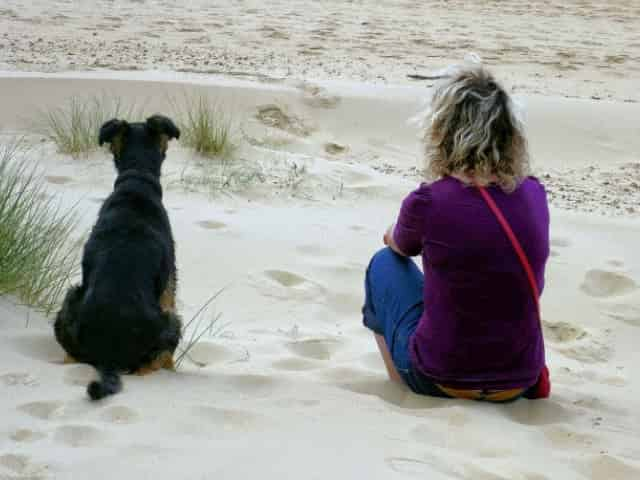 A pup and its person enjoying the beautiful beaches and weather in 30A
Your dog is a part of the family, he or she shouldn't have to miss out on family fun! Many of our beloved canines are left out of fond family vacation memories, but with plenty of pet-friendly and kid-friendly things to do and places to stay, we are hoping 30A can be your next family vacation destination, Scruffy included!
Featured activities in Santa Rosa Beach-30A
See All
Be in the know!
be informed about our latest offers
You can unsubscribe at any time