Get Creative at Downtown Pensacola's Gallery Night 2020
Mike Fisher
July 31st 2020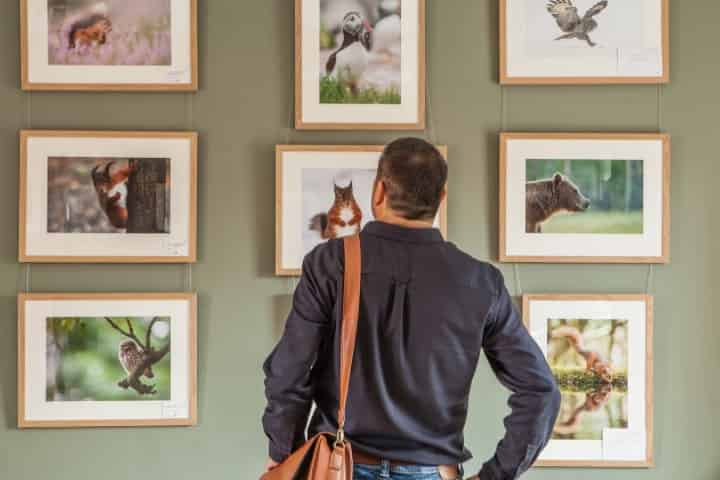 The art scene is alive and well in Pensacola, Florida! Between the University of West Florida, the Pensacola Museum of Art, and an art-centric Emerald Coast culture, Pensacola has built a name for itself as one of the top destinations to view stunning artwork from local artists.
With so much interest in regional artwork and artists, Downtown Pensacola has established "Gallery Night." This incredible event is held on one Friday a month, and takes place at multiple locations throughout Downtown Pensacola. Whether you're a P-cola local, or visiting for the fun things to do in Pensacola Beach, make sure to check out Gallery Night!
Table of Contents
Where to Go for Pensacola Gallery Night
What to See at Pensacola Gallery Night
Additional Information
---
Where to Go for Pensacola Gallery Night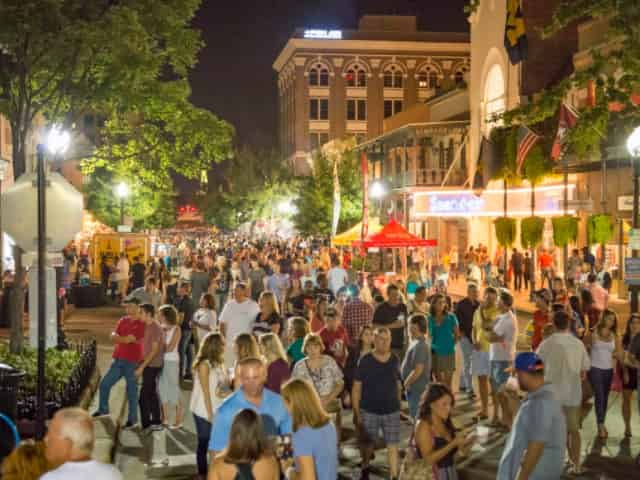 Pictured above is Pensacola Gallery Night, one of the best special events to attend in Pensacola, FL! Image courtesy of Pensacola Gallery Night
Gallery Night takes place at dozens of locations through Downtown Pensacola, with new venues hosting various events on a month-to-month basis. The Hop On Hop Off Pensacola bus tour through Go Retro Tours is a great way to get to these different downtown locations in a fun and unique way.
Make sure to stop by the Pensacola Museum of Art for live model exhibitions, or the many galleries downtown for guaranteed creative action. The community truly bands together to provide a once-in-a-lifetime experience for both locals and visitors with businesses of all sorts, from restaurants to credit unions, holding Gallery Night functions.
What to See at Pensacola Gallery Night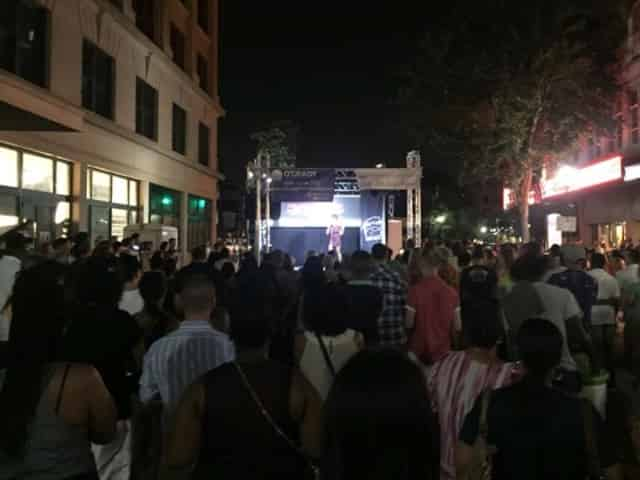 Pictured above is a crowd enjoying live music and the Pensacola nightlife at Gallery Night. Image courtesy of Pensacola Gallery Night's Facebook page
Art, music, food, and more, is found at Pensacola Gallery Night! Former music performers including the popular Pensacola band, I'MAGENE, have rocked the crowd with dance-able tunes for all ages. Local food vendors offer everything from the best of Pensacola's "foodie" scene, to all-American street foods.
The music and cuisine is top notch, but don't forget what makes Gallery Night one of the most fantastic and fool-proof reasons to visit Pensacola, the ART! Paintings, sketches, sculptures and more are featured throughout the night. Browse eclectic galleries, or watch art-in-action with live displays everywhere you go.
Additional Information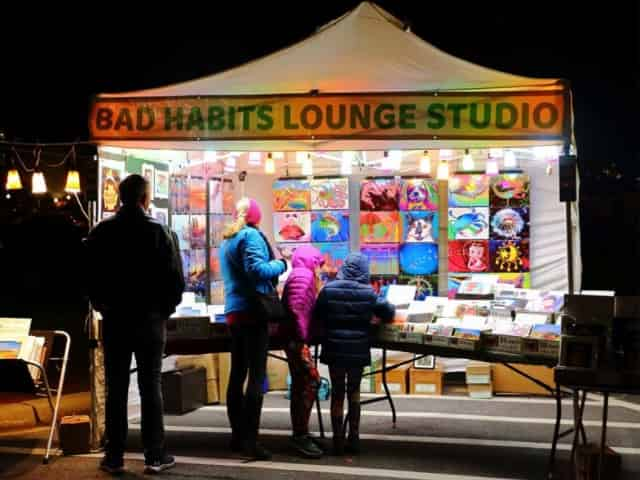 Gallery Night, pictured above, is one of the top tourist attractions Pensacola has to offer, with something for every type of art-lover! Image courtesy of Pensacola Gallery Night's Facebook page
Gallery Night is free to the public, with limited refreshments offered free of charge by local businesses. Downtown Pensacola's Gallery Night will take place from 5:00pm - 9:00pm on select dates in 2020, with select after parties taking place from 9:00pm - midnight (dates subject to change). View more information and a full list of dates, here: https://gallerynightpensacola.org.
Be in the know!
be informed about our latest offers
You can unsubscribe at any time