Why You Need to Visit the Pensacola Beach Boardwalk!
Mike Fisher
March 25th 2020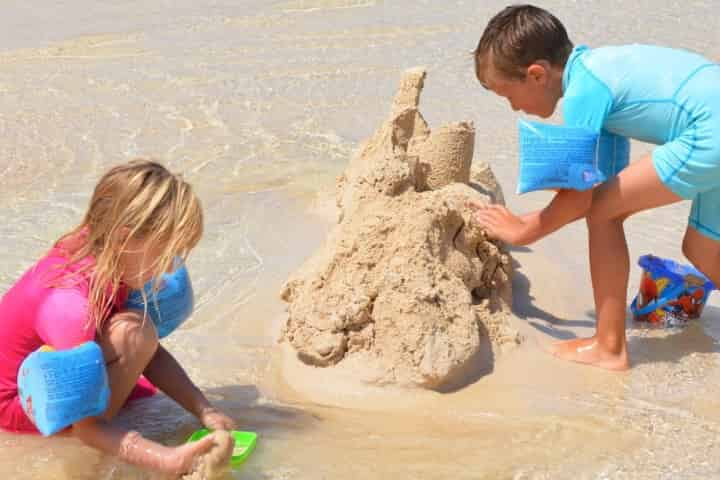 Pensacola Beach, Florida, may give off the feel of a small beach town, but there's one place to go for shopping, dining, nightlife, entertainment, and watersports all-in-one! The Pensacola Beach Boardwalk is located in the heart of Pensacola Beach, Florida, and draws thousands of visitors anxious to enjoy what the Boardwalk has to offer.
Situated directly on the beach, it's never been easier to access the Boardwalk. Park your car in the front lot, tie-off your boat on the Pensacola Beach Boardwalk Public Pier, or take the FREE Trolley provided by the Santa Rosa Island Authority. However you decide to get there, there is something for everyone at the Boardwalk!
Table of Contents
Recreation and Watersports

Dolphin Cruises
Jet Ski Rentals
Parasailing

Dining and Nightlife
Shopping
---
Recreation and Watersports
The Pensacola Beach Boardwalk offers more than your typical water-side alameda. The backyard beach provides plenty of space to lay out and soak up the Florida sun, and the shallow waters provide a safe swimming area for all ages.
Family fun events are held at the pier regularly and take place on the boardwalk, so be sure to keep an eye out for some of these exciting occasions. The Pensacola Beach Boardwalk also plays host to many enjoyable water activities. From dazzling dolphin cruises through the bay, to swift and speedy jet ski rentals, discover the best Pensacola Beach activities below!
Dolphin Cruises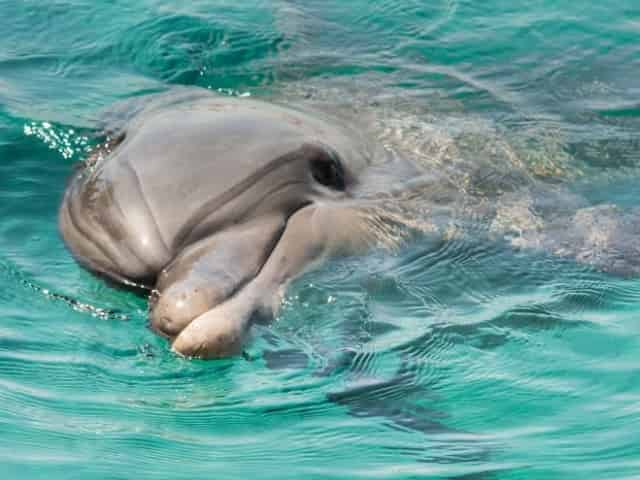 See friendly bottlenose dolphins, like the one pictured above, on a fun and informative dolphin cruise that takes you through the bay and beyond
Visiting Pensacola Beach and seeing the friendly local dolphins go together like the sun and the sand, and should definitely make it to the top of your vacation checklist. While seeing dolphins from the shore or the pier is not an uncommon sight, there's nothing like watching one jump the wake of your boat! See Flipper up close with Premier Dolphin Cruise, and bring home memories that will last a lifetime!
Jet Ski Rentals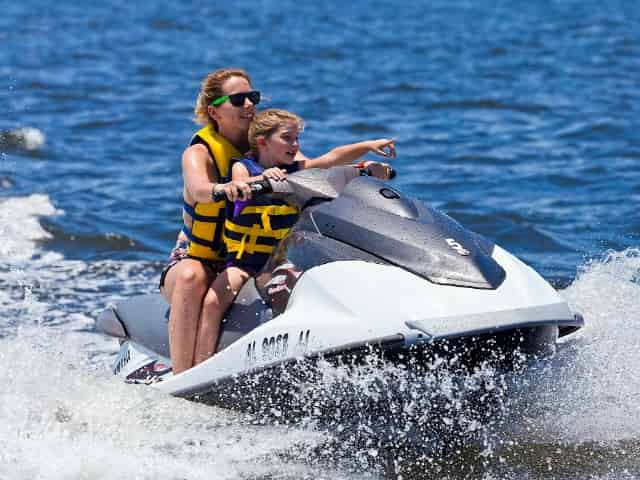 Your kids, and even your kids at heart, will love the thrill of a Pensacola Beach jet ski rental, pictured above
Right next to the Pensacola Beach Boardwalk lies Premier Adventure Park, a waterfront business that plays host to some incredible activities like parasailing, go karting, and more! Your one-stop-shop for everything watersports, this is a great place to get your thrills, without missing out on any of the fun at the neighboring boardwalk. Hop aboard one of their fast and fun jet ski rentals and zip and zoom past the boardwalk through the bay, and be sure to look out for dolphins along the way!
Parasailing
Fly high over Pensacola's beautiful waters for an unparalleled view of the city
Get a bird's eye view of all the action at the Pensacola Beach Boardwalk from high in the sky during a parasailing adventure! This unique activity is the perfect combination of thrill and chill, with your adrenaline pumping as you head up, up, and away, and then experience serenity as you float amongst the clouds. Make the most of your perfect parasailing adventure over Pensacola Beach, and be sure to look out for wonderful wildlife including:
Dolphins
Sharks
Stingrays
Seabirds
Turtles
And MORE!
Dining and Nightlife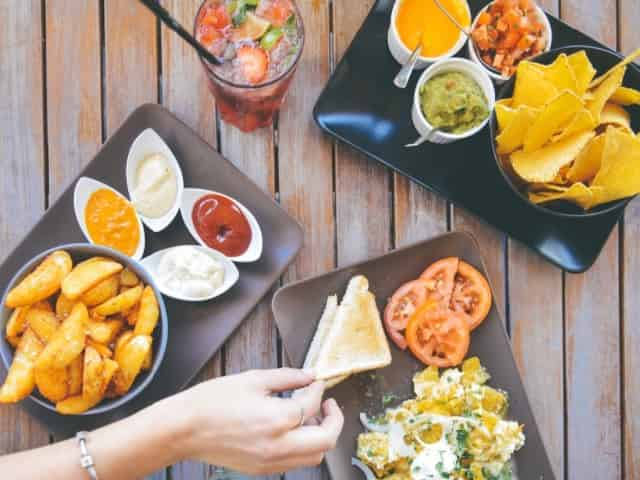 California-style Mexican food from Cactus Flower Cafe, pictured above, is a must-try when searching for the best eats on Pensacola Beach
Currently the boardwalk houses 8 unique restaurants. From pizzas to sopapillas, it won't be hard to find the best restaurant to fit your appetite! The Boardwalk Cafe delivers casual American dining with an old-fashioned ice cream parlor on-site, and Hemingway's Island Grill provides a serene setting to sip on a glass of chardonnay while sampling delicious appetizers.
When it comes to nightlife, Bamboo Willie's is the place to be! The hottest live music in Pensacola Beach, craziest dance floor, and tummy-pleasing tropical cocktails make this beach bar a must-party location. The top Pensacola Beach Boardwalk bars and restaurants include:
Bamboo Willie's Beachside Bar
Boardwalk Cafe
Cactus Flower Cafe
Hemingway's Island Grill
Hooters
Papa's Pizza
And MORE!
Shopping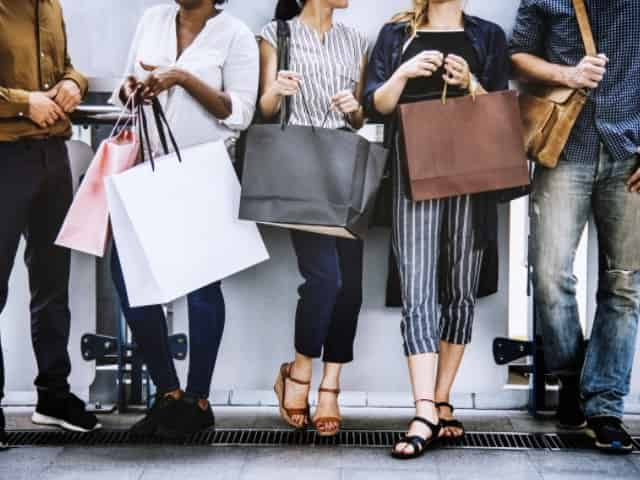 With a variety of stores and products to choose from, there's something for everyone when shopping at the Pensacola Beach Boardwalk
Clothing, jewelry, gifts, and more are found in the various Boardwalk shops. No need to fuss with parking up and down Pensacola Beach Boulevard, the Boardwalk has it all. As an added bonus, stores are open late in the summer (10:00pm closing), giving shoppers extra time for beaching, boating, and dining.
Find that perfect bathing suit, beach and outdoor supplies, or pick out a souvenir for friends and family back home at one of the Pensacola Beach Boardwalk retails shops! Popular Pensacola Beach Boardwalk shops include:
Envie Boutique
Go Fish Clothing & Jewelry Co.
The International Boutique & Gift Shop
Islanders Coastal Outfitters
Salty Beach Outfitters
---
As you can see, the Pensacola Beach Boardwalk is your one-stop shop for sand, sun, fun, and more! Whether you're wanting to watch dolphins frolic and play in the wild, or shop till you drop along the strip, the Pensacola Beach Boardwalk has you covered! The whole family will be glad they spent the day exploring this incredible Pensacola Beach landmark.
Be in the know!
be informed about our latest offers
You can unsubscribe at any time