5 Favorite Romantic Things to do in Pensacola
Mike Fisher
July 31st 2020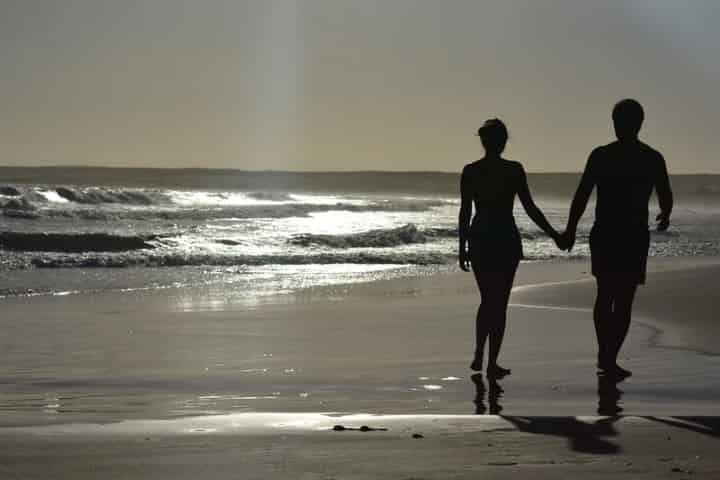 There are few places more soothing than the beach. The sights, sounds, and smells of the coast as the breeze blows and the tide turns are the perfect setting for rest, relaxation, and deep thoughts. This sort of calm and serenity makes the beach a great place for couples, too.
The beaches of Pensacola certainly hit the mark for romantic getaways as they are super clean, spacious, and scenic. In addition to the coastline, there are also plenty of romantic things to do in Pensacola the city.
With a vibrant downtown area, great dining options, and a long list of awesome local attractions and activities you should really consider grabbing that special someone and heading on down to see it for yourself. Before you do so, though, check out our 5 Favorite Romantic Things to do in Pensacola and prepare for a trip that will blow you both away!
Table of Contents
Sailing
Explore Downtown Pensacola
Visit the Beach
Try the Local Cuisine
Get Active
---
Sailing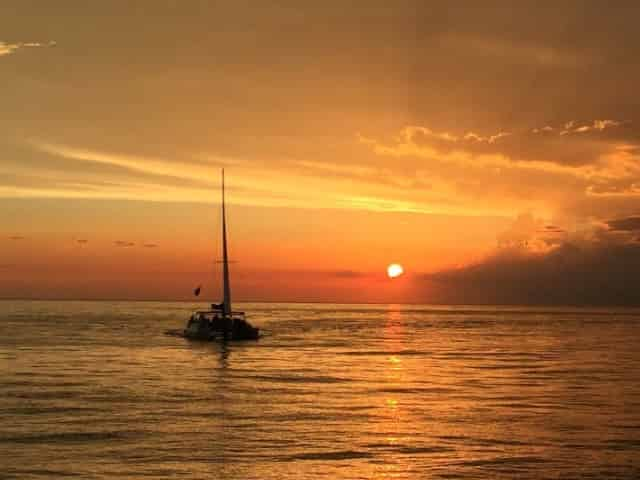 Sail through the Pensacola bay at sunset and sweep your sweetheart right off of their feet
Set out on a journey and discover a new passion on a professionally-led sailing expedition. Many local captains offer trips with small crowds or personal cruises for intimate adventures that are just what the doctor ordered for you and that special someone! The absence of roaring motors and large crowds makes this one of the most exciting offerings on the beach and an experience that you will not soon forget.
An ancient tradition that dates back to 5000 BCE, sailing is one of the most celebrated past times in human history. Even better, some captains offer educational rides focused on teaching folks the ins-and-outs of the craft. Start out in Pensacola Bay and learn nautical techniques and terms such as the difference between the mainsail and the jib. Who knows, you might even learn something new about yourself and your partner in the process!
If sailing sounds a little intimidating, but cruising the area's beautiful waters sounds right up your alley, you may want to consider booking a fun and fabulous Pensacola dolphin tour! Never a dull moment, dolphin cruises get you up close and personal with nature, and gives you a front row seat to Pensacola's dazzling dolphins.
Explore Downtown Pensacola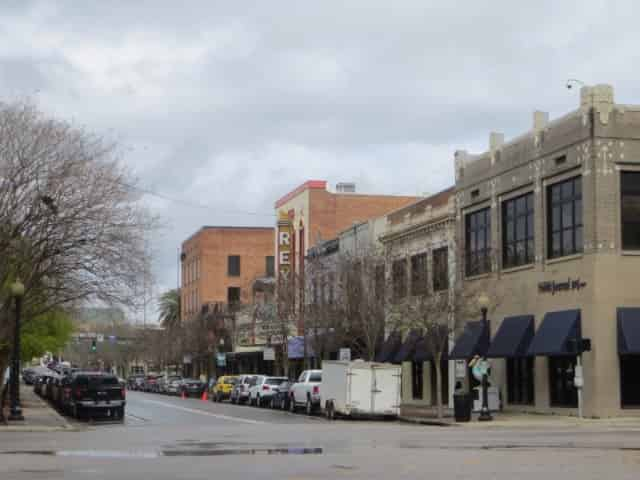 Image of Downtown Pensacola by David Wilson via Flickr
One of the oldest towns in the United States, Pensacola was settled over 400 years ago! Since then, the city has come a long way but still maintains plenty of its historical charm. As you and your partner make your way down the strip on Palafox Street towards Main you will be amazed at the abundance of dining, shopping, and entertainment options. A few of our favorite places for a romantic dinner include:
Five Sisters Blues Cafe
Jackson's Cafe
Dharma Blue
After dinner, grab a drink and dance the night away at Seville Quarter. One of the best places for live music in Pensacola, this massive establishment with 7 different bars and restaurants inside! Because there is so much to do, we encourage you to try one of several great city tours. From pub crawls to history tours to wine segway adventures, there are an unlimited number or romantic things to do in Pensacola!
Visit the Beach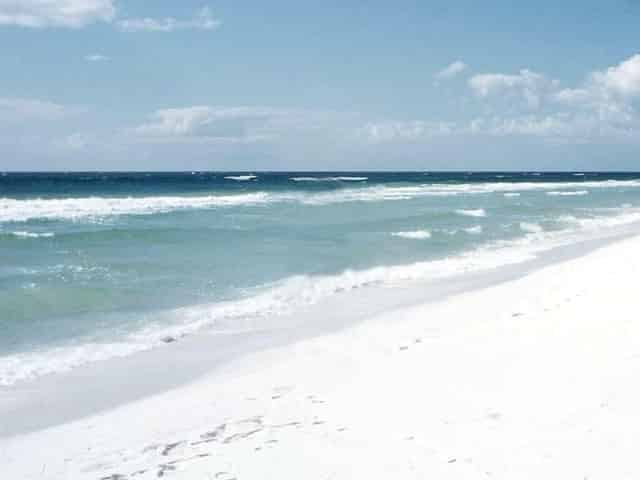 Image of the gorgeous beaches of Pensacola from Wikimedia
Of course a trip to the beach is included on our top 5 favorite romantic things to do in Pensacola! Scenic and spacious, a trip to Pensacola Beach will show you exactly why the Florida Gulf Coast is also known as the Emerald Coast. Indeed, we encourage lovers and casual travelers alike to spread out, sink in, and really enjoy your time on the water.
Picnic, frisbee, or build a sand castle with that special someone. With companies like Splendid Setups in the area that will set up your beach chairs and equipment for you, planning a fun and romantic day on the beach is easier than ever!
Of course, there are certain rules to live by when you visit the ocean. Most importantly is proper protection from the sun. Whether you choose oceanside or the Inner Harbor Channel, NEVER underestimate the power of the sun.
Always wear sunblock and also plan on bringing a chair, umbrella, or cabana or else you and your honey might be toast. Didn't fit any of these supplies on the plane or in your car? No worries! TripShock has you covered (literally).
Try the Local Cuisine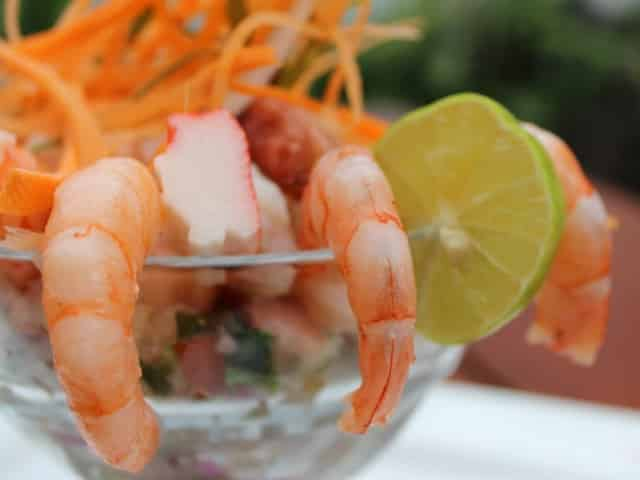 Pensacola is known for their wide variety of delicious seafood options
If you're looking for a bite and a brew with a view of the water then Pensacola, Florida, is definitely the place for you! Take your sweetheart out for a wonderful evening or a midday snack at one of several delicious places to eat in Pensacola with great deals and great grub. Popular waterfront locations in Pensacola include:
Jaco's Bayfront Bar & Grille
Oar House
Nick's Boathouse
The Grand Marlin Restaurant and North Drop Bar
Red Fish Blue Fish
Crabs – We Got Em'
The Fish House and Atlas Oyster House
Flora-Bama Yacht Club
Awesome food? Check. Sweet view? Check. 100 percent pure Pensacola charm? You betcha!
Get Active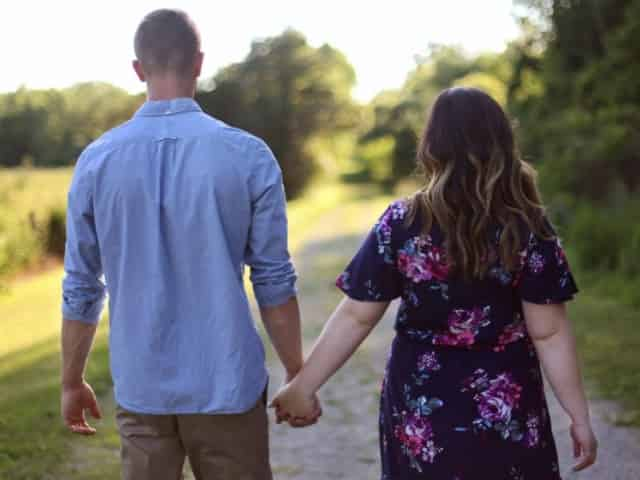 With so many beautiful parks and recreational areas in Pensacola, stepping into the Great Outdoors is a cinch
A beach vacation is not just about lounging around and sipping Mai Tais (although we do love a good Mai Tai)! More and more couples these days are choosing exciting experiences over sedentary serenity and man-oh-man does Pensacola deliver. With sweet waves, picture perfect coastline, and unbelievable weather year round Pensacola is one of the best places on the Emerald Coast to engage in fun, physically active options like stand up paddleboarding, surfing, and zipping through the waves on a jet ski rental.
If the surf is too intimidating, take a nice walk with your favorite someone at sunset, or really push it and take a run in the sand! Whether it's by boat, foot, or on a rental bike, you and your sweetheart will be thankful for having gotten up and gotten active when it's all said and done!
Be in the know!
be informed about our latest offers
You can unsubscribe at any time