Beach Safety in Pensacola Beach, FL
Mike Fisher
September 10th 2020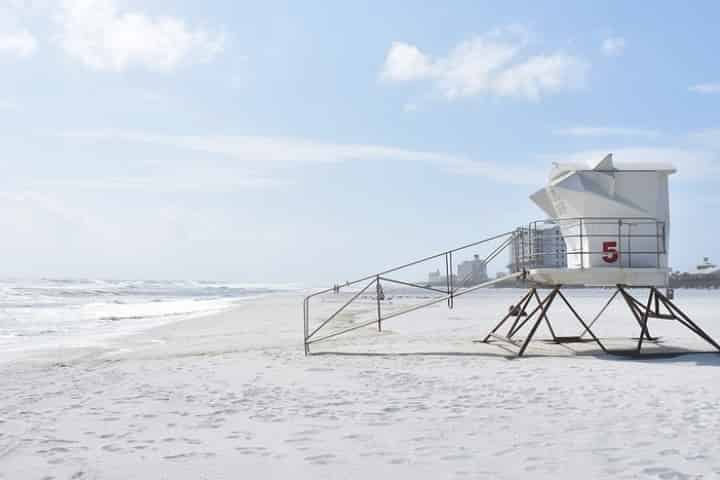 There are plenty of exciting things to do at Pensacola Beach beaches. Surfing, swimming, and sand castle building are part of the reason we love the ocean, but sometimes it's easy to forget the rules! Pensacola Beach, Florida, beaches can be a fun and safe place for everyone with a short crash course in beach safety.
Table of Contents
Beach Flags
Sun Protection
Beat the Heat

Stay Hydrated
Stay in the Shade
Avoid the Midday Heat
Dress Appropriately

Pensacola Beach - Beach Rules
---
Beach Flags
Following the beach safety flag system is one of the most important travel tips to abide by when visiting the Gulf Coast
Beach safety flags have been warning beach goers in Florida since 2002, and in 2005, the state passed a bill requiring flags to be displayed at all public beaches. 5 flags each hold a different meaning from "Dangerous Marine Life" to "Water Closed to Public."
Typically the purple flag can be raised in conjunction with the other four. The main culprit behind the "Dangerous Marine Life" flag is jellyfish (watch the 5 Most Dangerous Gulf Coast Marine Animals for more information on these and other marine species). The double red flag is raised only under extreme conditions including severe weather or unusually strong riptide currents, it is necessary to NEVER enter the water under these conditions. Most accidents in the water occur when visitors are NOT adhering to the beach flags, so this system should be taken very seriously, even for expert swimmers.
Sun Protection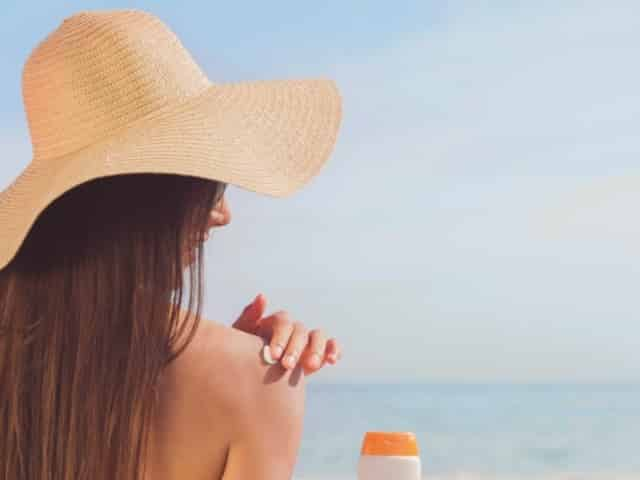 Since visiting the beach is one of the top reasons to visit Pensacola, it's important to prepare and protect yourself from the sun
Going for the "perfectly bronzed" look this summer? Or simply trying to avoid a burn? Whatever you hope to achieve, here are a few tips to help conquer the Pensacola Beach sunshine from the Florida Society of Dermatology & Dermatologic Surgery:
Choosing a sunscreen: Look for one that provides "broad spectrum" protection (blocking both UVA and UVB rays), water resistance and a minimum SPF of 30.
Sunscreen for infants: Look for the ingredients zinc and/or titanium dioxide.
When to toss: Discard sunscreen that is past its expiration date or is over two years old.
Use your noggin: The best combination for protecting your head is sunscreen, sunglasses and a hat. Often-neglected areas are the ears, back of the neck, lips and scalp at the part in the hair.
Pick the right shades: Look for sunglasses that are described as blocking 99% or 100% of UVA and UVB, or as providing UV absorption up to 400 nm.
Cover up: Wear tightly woven darker clothing in the sun, as it reflects more UV rays, and look for fabrics made of nylon or Dacron, which are more protective than cotton.
Beware reflections: Water, sand and even porch decks can reflect and intensify the damaging rays of the sun.
Check your shadow: The sun is strongest between 10 a.m. and 4 p.m. If your shadow appears to be shorter than you are, seek shade.
Be a role model: Teach your children good habits for sun protection. Eighty percent of a person's lifetime sun exposure is acquired before age 18.
African-Americans and Hispanics need protection too: People with naturally darker skin aren't immune to the effects of the sun and can still burn.
Apply and reapply: Whatever type of sunscreen you prefer (gel and cream are the best choices), be sure to reapply every two to three hours during times of prolonged exposure.
While visiting Pensacola Beach, always be conscious of the sun, especially on windy and hot days which increase the effects of ultraviolet radiation. Remember that even when the sun is hidden behind clouds or fog, 80% of rays still get through!
Although it is important to be weary of the sun, don't let it ruin your vacation! Whether on a Pensacola Beach deep sea fishing trip, or lounging by the pool, remember that the right sunscreen, clothing, and accessories go a long way!
Beat the Heat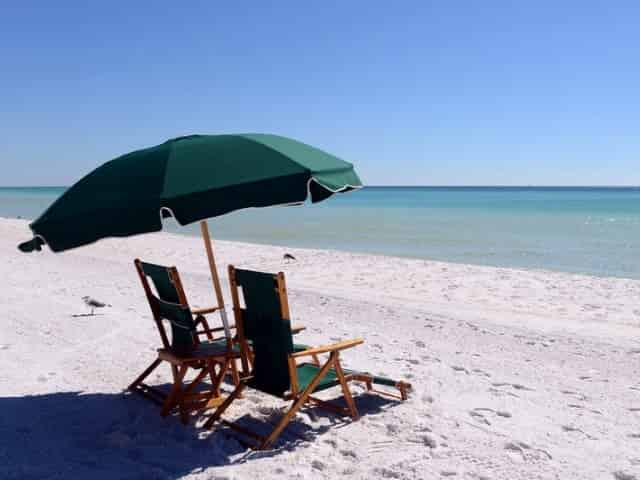 Pensacola Beach chair and umbrella rentals are a great way to beat the heat! Image by Florida Fish and Wildlife via Flickr
June to August are the hottest months in Florida. Even the Pensacola Beach locals take precautions venturing out into the summer heat! Here are a few tips for beating the heat in Pensacola Beach, Florida!
Stay Hydrated
Staying hydrating should be a top concern when hitting the beach in Florida. Drink plenty of fresh water, and replenish often. Fresh fruits and vegetables are also good to have around for the high content of water contained within. Avoid soda, alcohol, and sports drinks as they act as diuretics which work to deplete fluids in the body.
Stay in the Shade
A covered porch, shady tree, or umbrella can prevent skin damage and overheating. A Pensacola Beach sun shelter rental is another great way to ensure maximum coverage for you and your group when enjoying some fun in the sun at the beach!
Avoid the Midday Heat
Temperatures are hottest around 3pm. Plan outdoor activities like going to the beach, swimming, or hopping aboard a Pensacola Beach dolphin cruise for earlier in the day, and save the mid-day for a time of rest and relaxation inside in the air conditioning! Check out this recent Traveler Story where one group explains just how much fun you can have avoiding the heat on an unforgettable and scenic dolphin cruise.
Dress Appropriately
Thick fabrics and long sleeves are a bad idea on the beach! Lightweight fabrics like cotton are best to let your skin breathe, and light colors are better at reflecting the sun's powerful rays.
Pensacola Beach - Beach Rules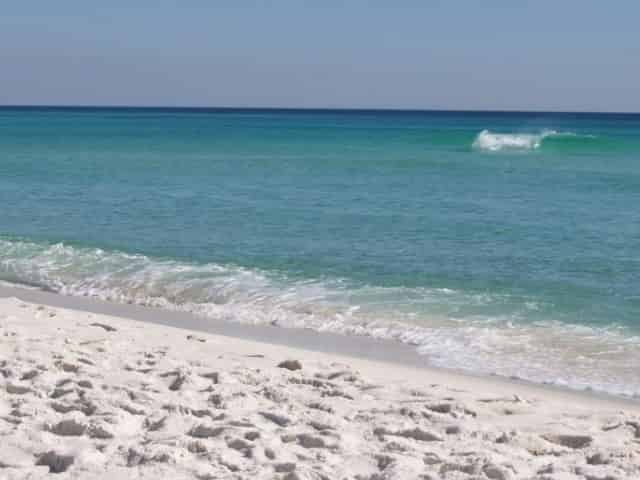 Umbrella or sun shelter rentals from The Scooter Hut Rentals in Pensacola Beach is a great way to enjoy scenic views, like the one pictured above, in comfort and style
Like most beaches across the nation, Pensacola Beach, Florida, carries many of the same beach rules. Follow the beach rules below and everyone can enjoy the Emerald Coast beaches!
Do not leave personal items, trash, or large holes when you leave the beach
No glass containers on the beach
No swimming or wading in the water on single or double red flag(s)
No dogs on the beach besides at marked dog parks
No generators or music that violates the noise ordinance
No open flames or grills on the beach
Do not walk on or disturb the dunes or sea oats, they are protected natural landmarks
Be in the know!
be informed about our latest offers
You can unsubscribe at any time