Airboat Adventures NOLA Swamp Tour Coupons 2020
Mike Fisher
September 10th 2020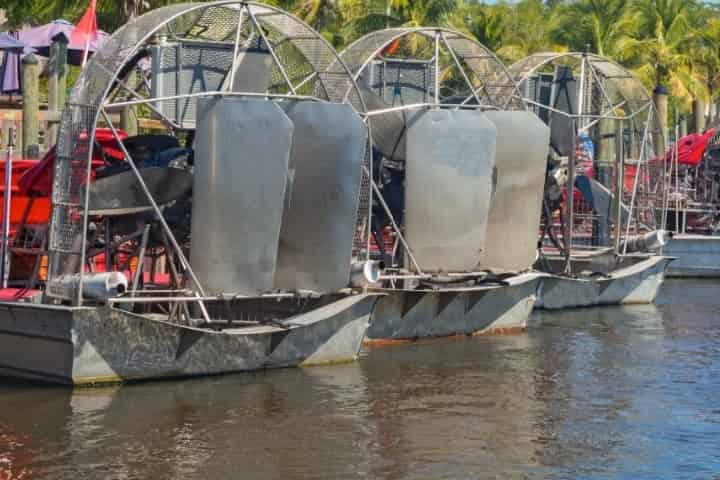 NEW ORLEANS, LOUISIANA: Extra! Extra! Read all about it! The ragin' Cajun sensation that the whole internet is buzzing about, Airboat Adventures NOLA Swamp Tour Coupons 2019, are available right now on TripShock! An epic adventure into the swamps and bayous surrounding historic New Orleans, this backwoods brouhaha offers thrills, chills, and everything in between!
Get your Airboat Adventures NOLA Swamp Tour Coupons 2019 online today for the lowest price online!
Airboat Adventures NOLA Swamp Tour Coupons 2020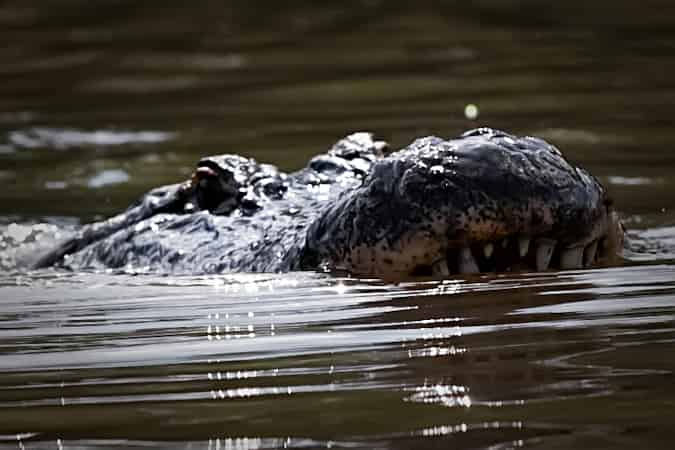 Airboat Adventures is one of the premier destinations for thrill seekers and outdoor enthusiasts in all of New Orleans. Enjoy two action-packed hours of exploration aboard a super comfortable, yet rugged airboat.
Take a journey back in time and experience wild Louisiana the way it was before New Orleans became the monster of the Southern Mississippi. Explore the habitat of radical reptiles like alligators, turtles, snakes, and more! Popular bird species include egrets, herons, and ibis with the occasional owl or even the great American bald eagle!
In addition to the wildlife, fresh air, and abundant scenery an Airboat Adventures NOLA swamp tour will also teach you about Cajun history, their way of life, and their relationship with the swamps, marshes, and rivers of southern Louisiana. More than your average New Orleans airboat tour, this is also a serious anthropological event in and of itself!
Traveling with the family or a large group? No worries! Airboat Adventures has plenty of space for everyone! These trips can accommodate anyone 6 years or older. The larger airboats can hold anywhere from 15 to 27 people! Finally, Airboat Adventures even offers hotel pickup and drop off so go ahead and keep those keys safe in the hotel room and they will meet you and your whole crew at the curb!
Your next NOLA Swamp Tour includes the following highlights and more:
Daily departures year round. Every season offers a different experience.
Small boats for intimate experiences and large boats for big parties--you call it.
Cultural, historical, and biological learning experience.
Resident captain and crew that know the New Orleans swamps inside and out.
Watch alligators feed live and in person or scope herons, hawks, and even wild hogs!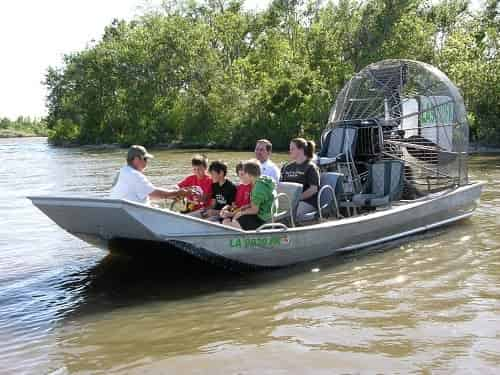 Airboats: Adventure and Action Unlimited
If you're not familiar with airboats, they are one of the coolest marine vehicles you will ever see. Not quite a hovercraft and definitely not your average pontoon, an airboat is a flat-bottomed rig that is equipped with a gigantic propeller in the back (think warehouse fan, but bigger) hooked up to a monster engine.
Outside of NOLA swamp tours, airboats are popular among both sportsmen and conservationists because they allow folks to navigate shallow, mucky waterways like those of the Mississippi Bayou with ease. This setup also makes for a pretty smooth ride if we may say so ourselves. Learn all there is to know about airboats and airboat tours in Louisiana in our recent article.
Extreme Wildlife. Extreme Fun.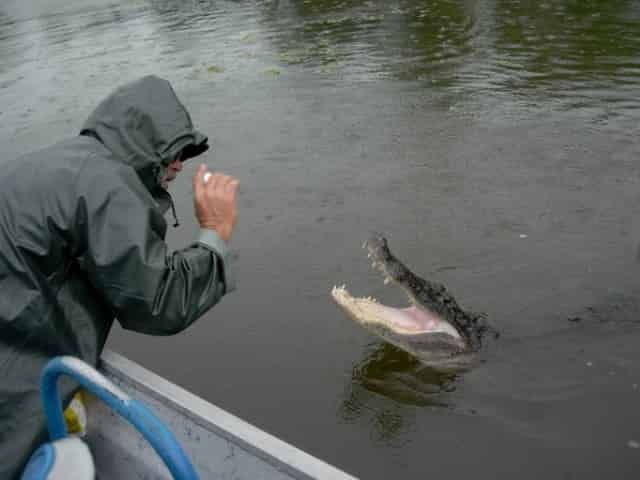 Encounter alligators up-close on an Airboat Adventures tour
Ever see an alligator project itself out of the water and eat a whole chicken in one fell swoop? Yeah, this tour has it. Have you ever witnessed a heron snatching fish right out of the water like there's nothing to it? Airboat Adventures has you covered there, too!
There's even an aquarium at home base where kids can interact with gators as well as see and learn about all regional wildlife! No matter who you are or your outdoor preferences, this swamp tour is sure to surprise you for the better.
Learn about some other super interesting New Orleans swamp tours and save a boatload of money in the process right here, right now!
Airboat Adventures Coupons
Airboat Adventures coupons are easy to purchase and use when booking online! Whether at home, in the hotel room, or driving down Decatur Street in New Orleans on the way to the way to Tujague's French Quarter eatery, guests can secure their tickets online and gain park entry easily using a cell phone or mobile device, NO PRINTING NECESSARY! Use the following Airboat Adventures coupons for the lowest price on your next New Orleans Swamp Tour:
Get 10% OFF when you use code SWAMP43 at checkout
The 10% off discount applies directly to your cart. Head to our Airboat Adventures NOLA Swamp Tour page by clicking the "Book Now" button below to get started! (having trouble with your booking? Call 850-424-5125 for online assistance)

Airboat Adventures New Orleans Info
Airboat Adventures Hours - Daily Departures, 9:45a.m. - 6p.m. (seasonal)
Airboat Adventures Address - 5145 Fleming Park Road, Lafitte, LA, 70067

Airboat Adventures Parking - FREE parking is available for this tour onsite
---
More Swamp Tours in NOLA
In a recent blog, we analyze all the different Swamp Tours offered in New Orleans. It wouldn't surprise you that we discuss the famous swamp tours of Barataria Swamp. There are so many fun NOLA Swamp Tours ranging from high-speed airboats to slow-rolling pontoons. Try one for yourself on your next trip to NOLA!
Be in the know!
be informed about our latest offers
You can unsubscribe at any time