How to Choose the Perfect Boat Charters in Key West
Rachel Dickey
February 4th 2020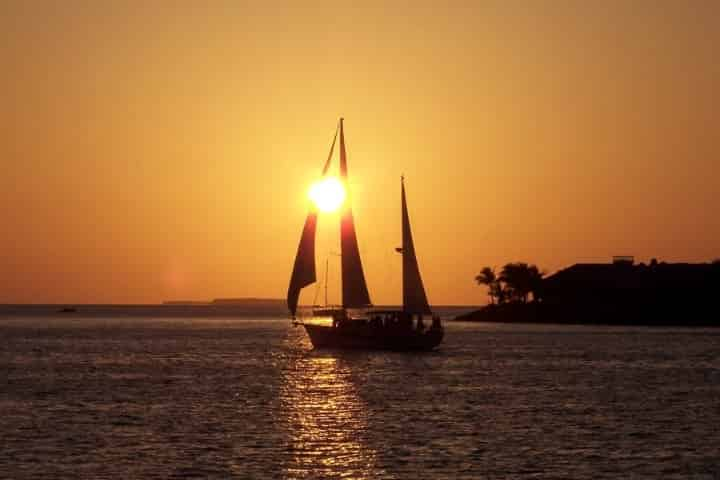 Imagine effortlessly gliding across the water aboard a classic schooner or a high speed catamaran, while sipping drinks with friends and family, and sailing down an endless blue highway. Sounds pretty awesome, doesn't it? But first you need to figure out the perfect Boat Charters in Key West to get you there!
There are a lot of reasons boating and sailing is an absolute must when visiting Key West, FL. With crystal blue waters, ideal boating conditions, and a wide selection of trips to choose from, setting sail has never been easier! Appealing to every type of traveler, Key West sailing tours have something for wine lovers, vintage sailboat enthusiasts, and everyone in between!
Before choosing your Key West boat charter, however, it is important to understand your options. The good news is, there are plenty of options available, and we've broken them down into three simple categories.
What are the Best Boat Charters in Key West?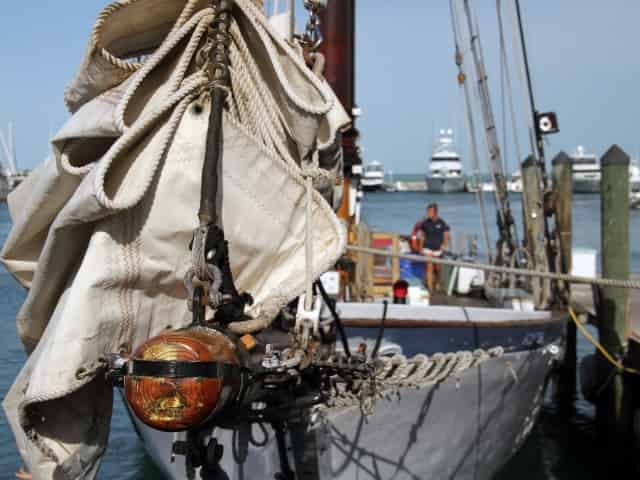 Visitors will see sailboats docked throughout Key West, preparing for their next voyage
Key West, FL, is one of the top places on the planet for boating and sailing. In order to take advantage of this, you may ask yourself, what is the best sailing excursion to take? There are plenty of quality vessels, captains, and tour companies, but finding the best tour for YOU can sometimes be difficult.
Choose the best tour for you and your group by checking out some of the most popular Key West boat charters and sailing tours...
1. Key West Combo Sailing Tours
Combo sailing cruises, like the one pictured above, not only sail you towards scenic views, but include other activities like dining and dancing
If you are looking to sail, but want to take in more of the incredible activities that Key West has to offer, a combo sailing tour is the perfect option! Combo sailing tours will typically include sailing and other activities like parasailing over the clear, beautiful waters of Key West, FL. Many companies offer day trips that include sailing and one or more of the following:
Dolphin tour
Food and drinks
Snorkeling
Kayaking
Paddleboarding
Banana boat rides
Parasailing
Combo sailing tours are the best way to get the most bang for your buck! Most trips even offer a visit to Key West's beautiful coral reef and take guests kayaking through the mangroves.
2. Key West Sunset Sails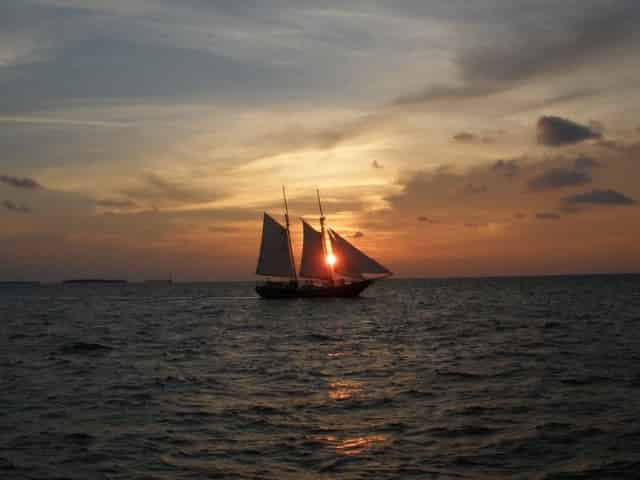 Sunset cruises in Key West are the best way to catch a famous and flawless sunset, which is just one of the many incredible things the Florida Keys are known for
If there is one thing Key West is famous for, it's amazing sunsets. Catching one of these spectacular sunsets while gliding across the water on a sailboat is truly an amazing and unforgettable experience.
If this is something you're interested in, then you're in luck! Many Key West sunset cruises are offered aboard sailboats, with many different options and types of trips to choose from. This means that no matter how many interests you have to appease, there is something for everyone on a serene and scenic sunset sail!
3. Private Key West Sailing Charters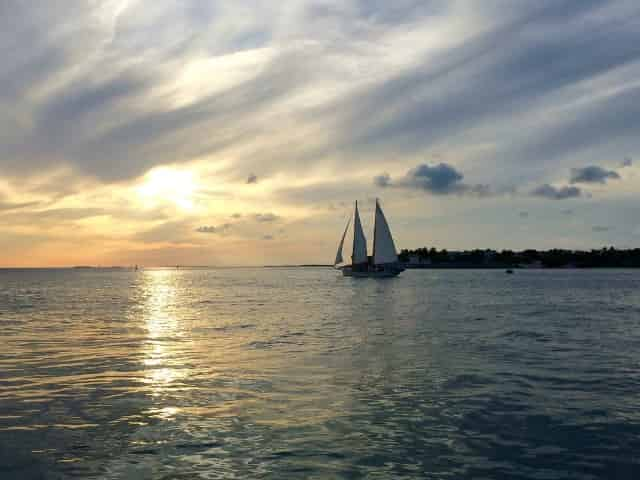 Private sailing charters are a great way to reconnect with nature, and the people you love the most
If you are traveling with a smaller group, a private sail is probably the best and most economical option. Aside from that, it offers a more personalized and intimate experience, away from the crowds and hustle and bustle of Duval Street.
There are also a lot of options when it comes to private sailing in Key West. This means that customization and flexibility are key, making a Key West private sailing charter the perfect option for almost any schedule! Sail away, take some time to take it easy, and discover what island time is all about!
How Do You Want to Sail?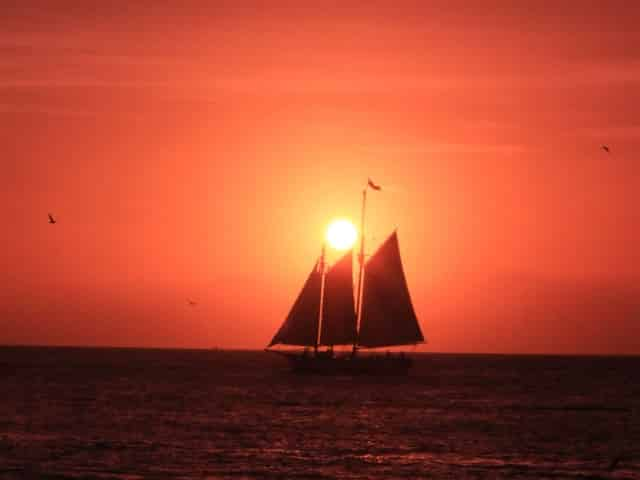 Don't forget to bring a camera on your next Key West sailing tour, and capture amazing views like the one pictured above
Now that you know some of the top options, it's time to start planning your sailing tour. From partying like a VIP, to sensational snorkeling with the ones you love, and everything else in between, there is a great sailing experience for all ages and interests!
---
Which Key West Boat Charters Should I Check Out?
Choosing the best Boat Charters in Key West is easy when you have the top tour companies all in one place. Luckily, TripShock.com Boat Tours can help you decide which excursion is right for you!
Don't miss out on the color-explosion sunsets and picturesque waters of the Florida Keys. Experience them firsthand with boat charters including pontoon rentals, fishing trips, and the best sailing charters in Key West, FL!
Be in the know!
be informed about our latest offers
You can unsubscribe at any time