Best Creole Queen Coupons - New Orleans Riverboat Cruise Discounts
January 30th 2023
Mike Fisher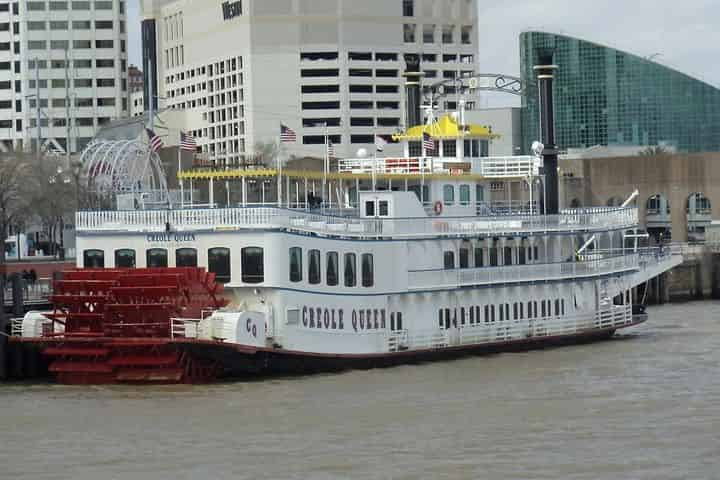 Image by Richard Martin via Flickr
NEW ORLEANS, LOUISIANA: Creole Queen coupon deals are here and better than ever! One of the most beautiful boats on the entire Mississippi River, the Creole Queen's big red paddlewheel is arguably as iconic as any other New Orleans attraction.
A must-have on your next trip to the Big Easy; this ship has it all. Day or night, enjoy premier entertainment and dining options as you and your shipmates dance your way down the Mississippi through the heart of the city!
Table of Contents
Creole Queen Coupons: Dance and Dine for Less
Paddlewheeling and Dealing
Delicious Dining Options
What to Expect
Best Creole Queen Coupons
Rolling, Rolling, Rolling On a River
---
Creole Queen Coupons: Dance and Dine for Less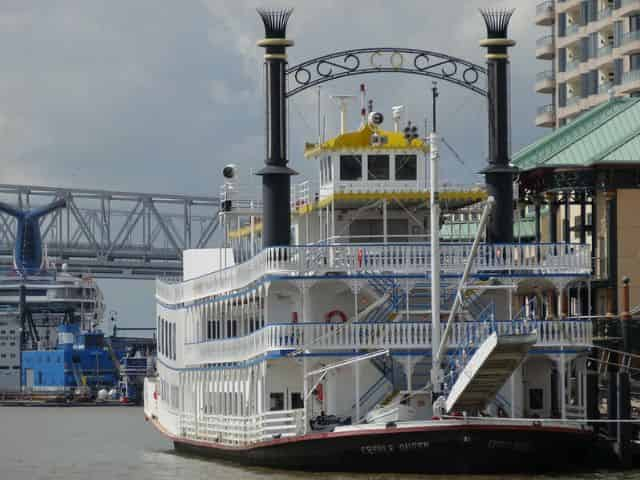 Image by denisbin via Flickr
No journey to the Big Easy would be complete without a Dinner Cruise aboard a genuine paddlewheeler. From the time of her maiden voyage on October 1, 1983, this 24-foot paddlewheeler has been showing locals and tourists alike how to party like a professional!
Keep reading to find our special promo code for Creole Queen cruise below. Have peace of mind knowing that our rates are pulled directly from Creole Queen (we keep our prices as low as possible), and we offer easy booking and trip insurance options.
Paddlewheeling and Dealing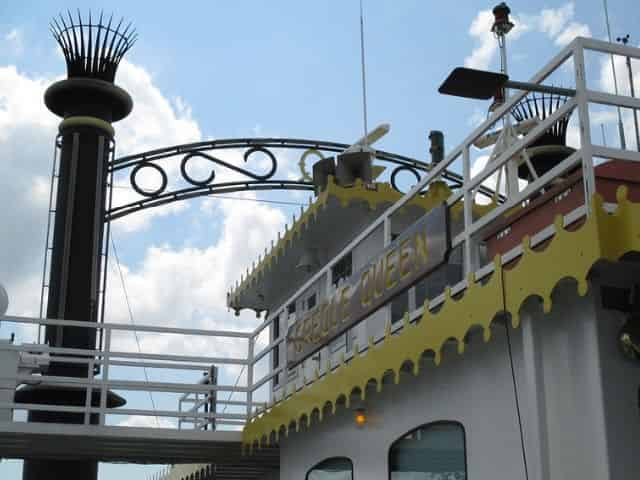 Image by Ken Summers via Flickr
When you step aboard the Creole Queen, the first thing you will notice is the artisan Victorian décor, including sparkling brass accents, and immaculate wooden parquet dance floors. This is perfect for a fun and romantic evening in New Orleans, dancing the night away to the brilliant sounds of the New Orleans sensation Sullivan Dabney, Jr. and the Muzik Jazz Band!
The Creole Queen also features huge, sweeping decks that are perfect for snapping incredible panoramic photos of the scenic Crescent City skyline. In addition to its generous outdoor accommodations, the Creole Queen also has more indoor cabin space than any other New Orleans excursion vessel. Taken together, this monster of the Mississippi offers the best of both worlds, making it the perfect idea for any occasion, from girls' night to date night in NOLA!
Delicious Dining Options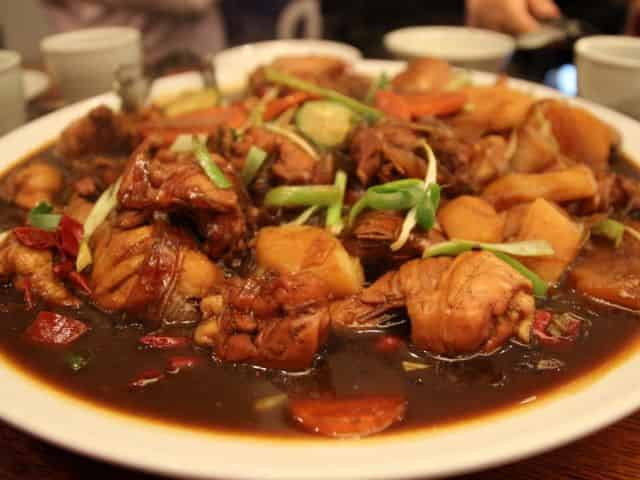 Enjoy the taste of Cajun classics such as red beans and rice, gumbo, and more
Oh yes, and did we mention the food? New Orleans is among the best of the best when it comes to mouthwatering meals, and we are delighted to tell you that the Creole Queen is every bit as good as what you will find on land! Enjoy traditional dishes with serious flavor and pop such as:
Creole Jambalaya
Seafood Gumbo
Red Beans and Rice
Baked Chicken
Cajun Braised Beef Brisket
White Chocolate Bread Pudding
This New Orleans Dinner Cruise is also equipped with a full, cash bar featuring all of the beer, wine, and spirits you need to get loose before you hit the dance floor! You can get more insight into the dining experience with this story from a Creole Queen cruise.
What to Expect
Each voyage aboard the Creole Queen brings a new adventure. Spring, summer, fall, or winter, this paddlewheeler cruise is unbeatable for the atmosphere and more. Scenes, sounds, and sights include the following and more: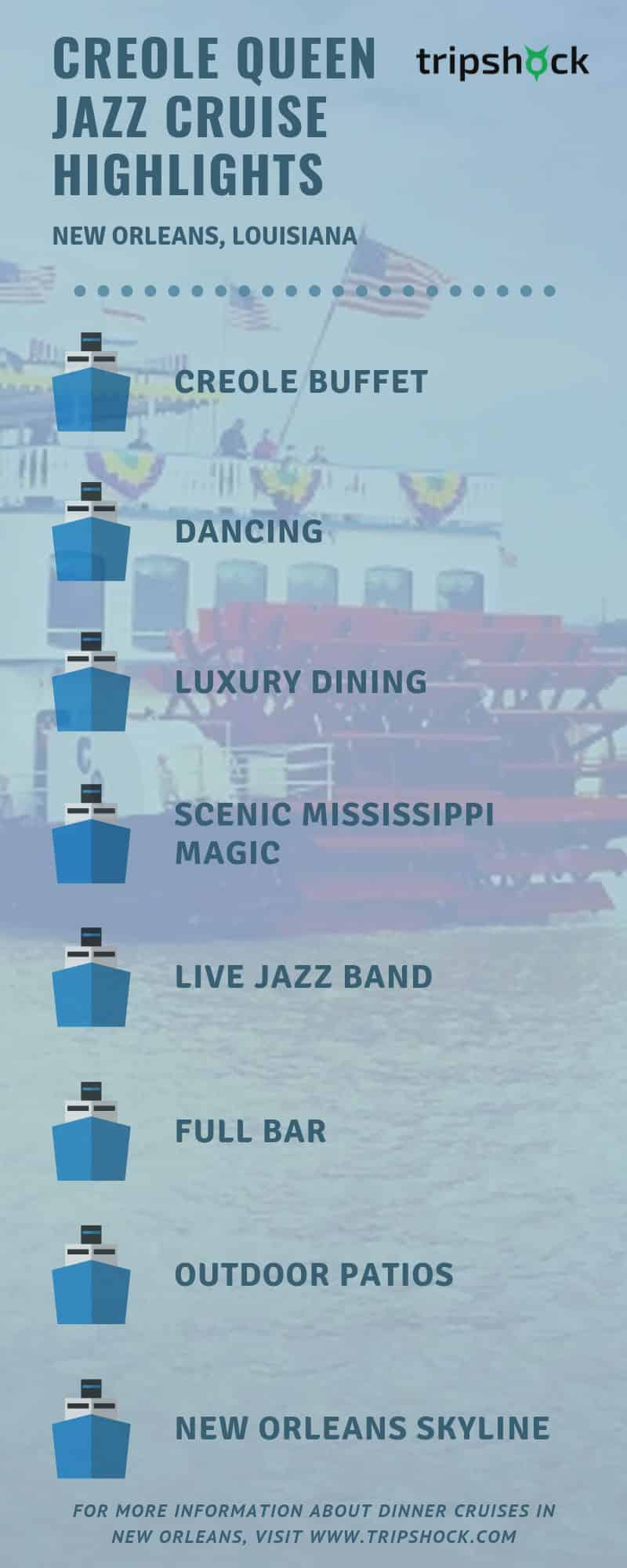 Best Creole Queen Coupons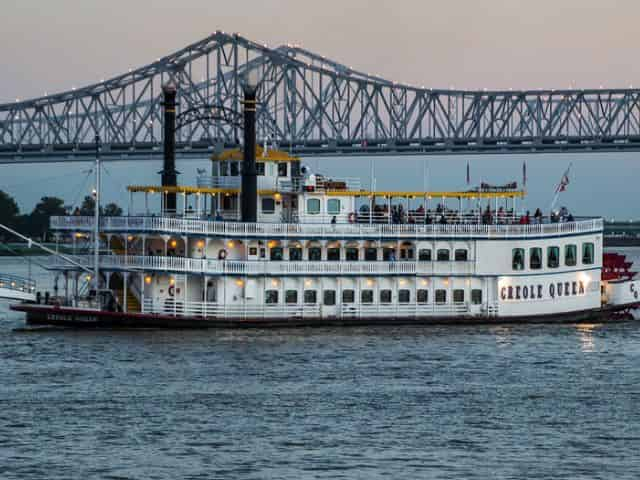 Image by Michael Gaylard via Flickr
Creole Queen coupons are easy to purchase and use when booking online! Once the voucher has been purchased online, be sure to have it available on your mobile phone or print out along with a valid photo ID. Use the following Creole Queen coupons for the cheapest admission prices:
This 10% OFF coupon should apply automatically when clicking the promo code listed above. If not, apply the coupon code during checkout to receive the discount. Browse Creole Queen tours including dinner, lunch, and history cruises to get started! Having trouble using your Creole Queen coupon? Call 850-424-5125 for online assistance.
---
Rolling, Rolling, Rolling On a River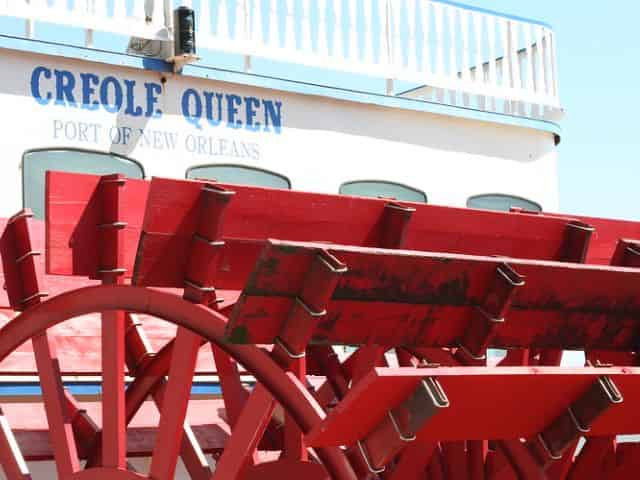 Image by Brian Norwood via Flickr
As previously mentioned, dinner cruises are one of the Big Easy's favorite pastimes. When John Fogerty of Creedence Clearwater Revival, also known as CCR, wrote the lyrics to their classic track Proud Mary, he admitted that he, "never saw the good side of the city" until he, "hitched a ride on a river boat queen."
So what are you waiting for? Creole Queen cruises are fun, historic, educational, delicious, and one of the most affordable activities to try in New Orleans for families, couples, and group travelers. Take John's advice and hitch a ride on this river boat queen today, and create memories that will last a lifetime! Big wheeler kept on turning, Creole Queen kept on burnin', and rolling, rolling, rolling down the river!
Be in the know!
Be informed about our latest offers
You can unsubscribe at any time