Destin Pontoon Rental Coupons 2023
April 11th 2023
Jeannelle Douglas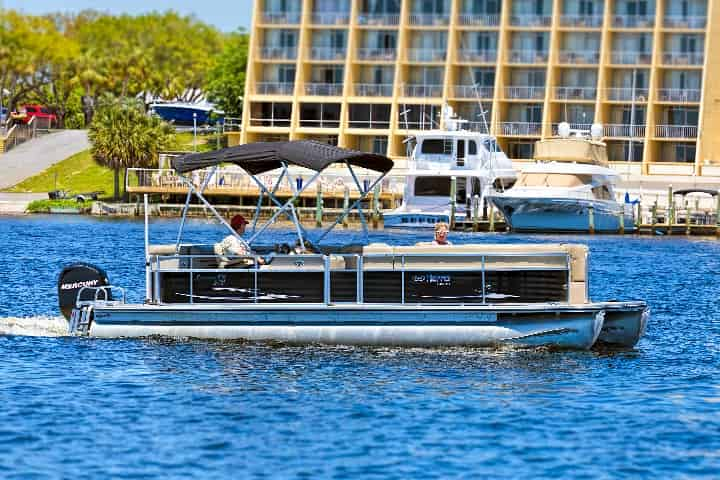 DESTIN, FLORIDA:
Known for its crystal-clear waters, stunning beaches, and a plethora of water activities, Destin is the perfect place for a fun day on the water. One of the best ways to explore this beautiful destination is by renting a pontoon boat. TripShock is offering
Destin pontoon rental coupons
right now. With our exclusive $10 off pontoon rental coupons, you and your family can make this adventure even more affordable while still having an unforgettable time navigating the stunning Emerald Coast!
Table of Contents
Destin Pontoon Rental Coupons 2023
Destin Pontoon Rental Highlights
Information About Pontoons
Local Wildlife
More Coupons & Discounts in Destin
---
Destin Pontoon Rental Coupons 2023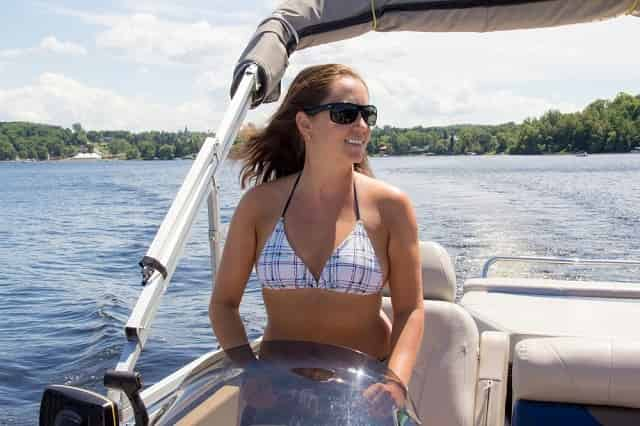 Pictured above is a woman driving a pontoon boat.
With its clear and calm waters, Destin is a popular destination for pontoon rentals. These boats are easy to navigate whether you're a beginner or an experienced boater. A popular option for families and groups of friends, they provide plenty of space for a comfortable day on the water. With pontoon rentals, you can enjoy popular activities such as swimming and sightseeing while taking in the spectacular views of the Gulf of Mexico.
Use your Destin pontoon rental coupons at a variety of tour companies in Destin that offer a wide range of pontoon sizes and styles that can accommodate up to 12 passengers. You can tailor your experience with a variety of hourly rates and full-day excursion options that are available. Keep your eyes peeled for dolphins and other marine life along the way!
Whether you're looking for a scenic tour of the coastline or a Destin bachelor party tour, a pontoon rental in Destin is an amazing way to take in the beauty of the Gulf of Mexico.
Destin Pontoon Rental Highlights
Professional and courteous service.
The perfect activity for all ages.
Explore Destin Harbor and more at your own pace.
See the top spots in Destin.
Captain your own pontoon boat.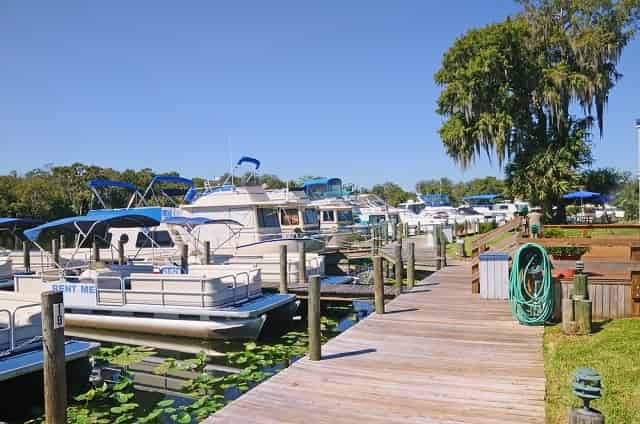 Pictured above are pontoon boats docked at a marina.
Information About Pontoons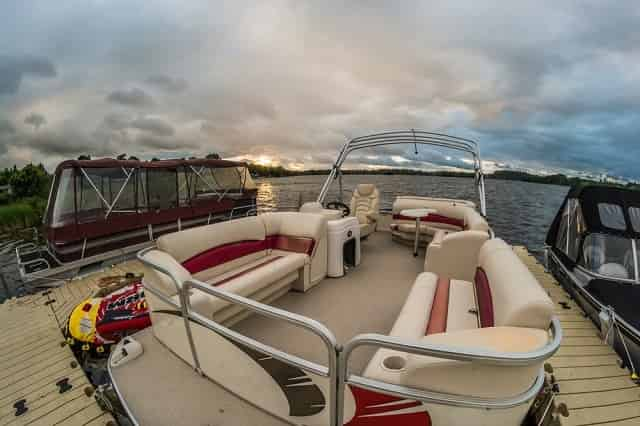 Pictured above is a sunset sky featuring a party pontoon boat.
Known for their spacious and stable design, pontoon boats are popular for recreational use, sightseeing, and fishing. With plenty of space for relaxation and socializing, it makes them a great choice for families or groups of friends. Some of these extraordinary vessels come packed with features like sun decks, swim platforms, and even built-in bars. Pontoon boats are relatively easy to maneuver, even if you're a novice boater. Learn more about boating licenses in Destin, Florida in our recent article.
Local Wildlife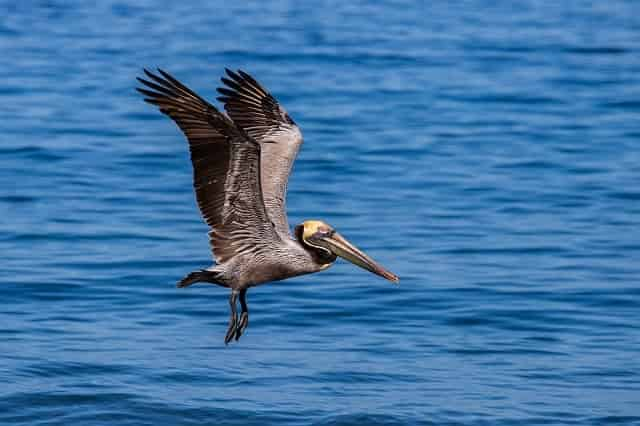 Pictured above is a pelican flying above the ocean.
When you rent a pontoon boat, you'll have the opportunity to encounter a variety of wildlife up close. Some of the common ocean creatures you may see include dolphins, sting rays, and pelicans. Destin's waters are also teeming with an abundance of fish, including redfish, snapper, and trout. It's possible to observe schools of fish swimming near the surface.
Pontoon Rentals in Destin Coupons
Destin pontoon rental coupons are easy to purchase and use when booking online! Whether you're in a hotel room or out and about, you can secure your tickets online and start your pontoon tour easily by simply using a cell phone or any other mobile device. What's more? No printing is necessary! Use the following Destin pontoon rental coupon for $10 off your order of $250+ on your next Destin pontoon boat tour:
Just click on the promo code above and the $10 off discount will apply directly to your cart. If you run into any trouble with your booking, give us a call at 850-424-5125 for online assistance from one of our professional representatives.
---
More Coupons & Discounts in Destin
Kayaking Coupons
Looking for more exclusive deals and discounts while exploring Destin? Get your paddles ready! Experience the beauty of the emerald waters in a unique way with Destin Clear Kayak, one of our top-rated kayak tour providers.
Destin Waverunner Rental Coupons
Make a splash with the family! A waverunner rental is an exciting way to explore Destin's impressive waters while bringing everyone in your family together for an awesome adventure. TripShock is currently offering up to $10 off your waverunner rental with the following promo codes.
$10 OFF Waverunner Rentals in Destin, FL (Min. $200) - Code SKI78
Be in the know!
Be informed about our latest offers
You can unsubscribe at any time