10 Orange Beach Activities for Kids and Families
Mike Fisher
May 29th 2020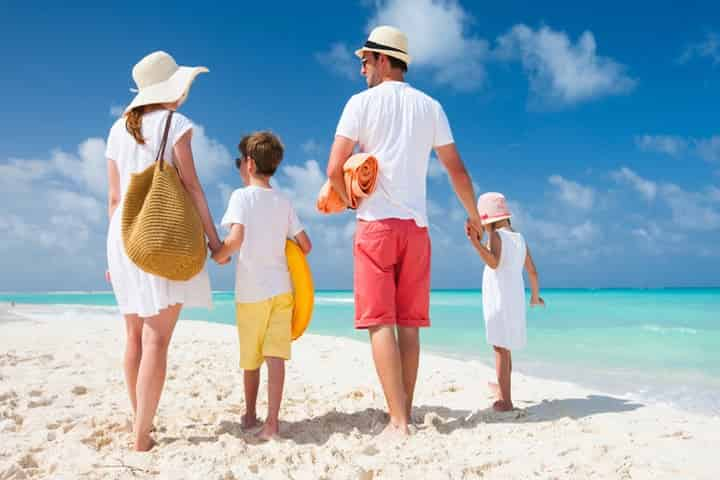 Orange Beach is a well-known family beach destination. Spending your days lounging by the pool, trying extreme water activities, and experiencing awesome attractions are just a few of the great things to do in Orange Beach with kids!
Family activities in Orange Beach, Alabama, are what draw thousands of visitors each year to the up-and-coming community. Try one of the following 10 Orange Beach Activities for Kids and Families during your visit to Orange Beach, Alabama.
Table of Contents
Dolphin & Sunset Cruise
Family Fishing Trip
Fat Daddy's Arcade
Helicopter Tour
Gulf View Hot Air Balloon Ride
Adventure Island
Pontoon Boat Rental
Kayak Rental
Parasailing
Paddleboard Rental
---
1. Dolphin & Sunset Cruise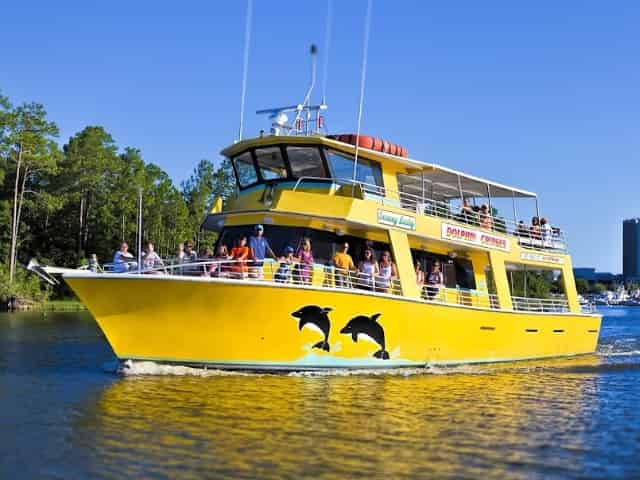 Enjoy a dolphin cruise aboard Sunny Lady, pictured above, for an experience the whole family won't soon forget
Search for dolphins in the Orange Beach waters on a family-friendly dolphin cruise! One of the top Orange Beach attractions for kids, dolphin cruises encounter dolphins, sea birds, and other incredible wildlife with an almost perfect success rate! See the stunning sights of the Gulf Coast of Alabama and relax on a comfortable vessel offering a temperature controlled cabin, restrooms, and an on-site snack bar!
2. Family Fishing Trip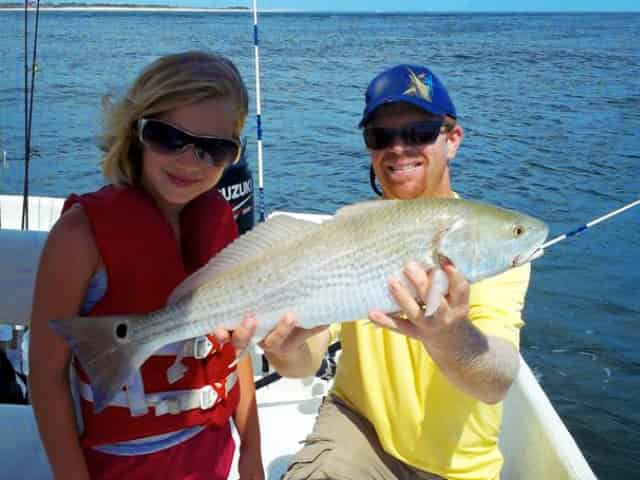 Young girl shows off redfish that was caught during a family-friendly inshore fishing charter
The Orange Beach waters have a sterling reputation for premier fishing. Red drums, speckled trout, flounder, shark, and sheepshead are just some of the hard-fighting and delicious-to-eat fishes caught in Orange Beach! Choose from inshore excursions or head miles offshore in search of deep-sea species like grouper and snapper! As far as Orange Beach activities for kids go, family fishing trips are some of the most memorable and thrilling (and delicious)!
3. Fat Daddy's Arcade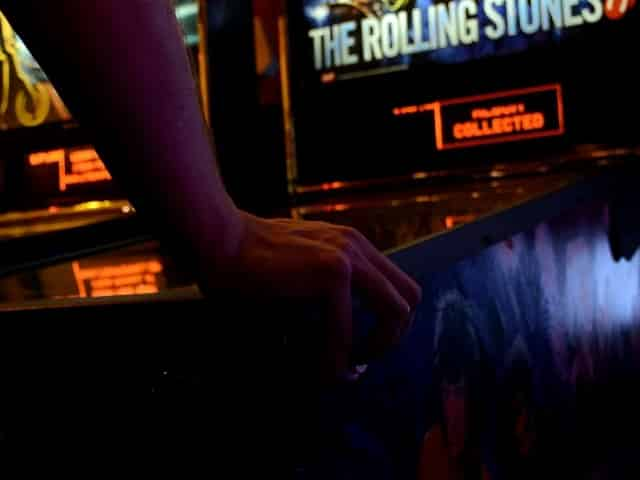 Whether it's skeeball, pinball, or basketball, there's something fun for everyone at Fat Daddy's Arcade
Fat Daddy's Arcade in Orange Beach, Alabama, provides hours of things to do in Orange Beach with kids. Over 65 games, both modern and classic, entertain kids and adults alike with incredible prizes available on a ticket-based system. Take a break from gaming and enjoy a snack bar menu offering pizza, popcorn, and more!
4. Helicopter Tour
Scenic helicopter tours over the Alabama Gulf Coast are a truly unforgettable experience
This extreme tour is as memorable as it is stimulating for the whole family! Helicopter tours take riders into the clouds, traveling up to 40 miles on a single trip. View the coastline from above, capturing unbelievable views of marine-life and the southern Alabama landscapes! Children will particularly love the ride, with those under 2 years old riding FREE!
5. Gulf View Hot Air Balloon Ride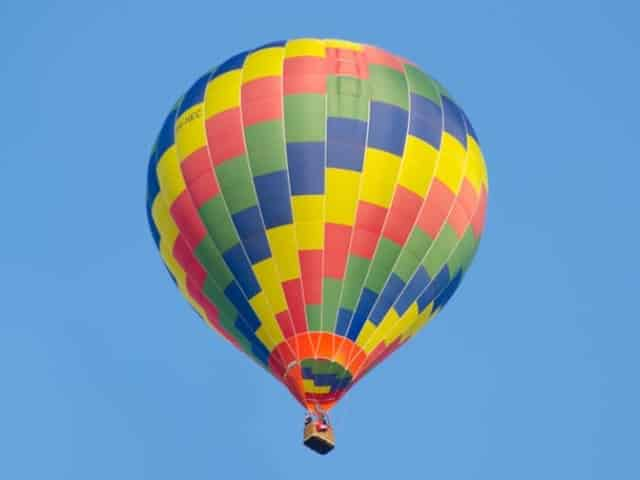 Fly high in the sky on a hot air balloon and see all the beauty Orange Beach has to offer
Experience a once-in-a-lifetime ride aboard a genuine hot air balloon! Exceed heights of 1,000 feet with your family, taking-in views of the beaches and countryside. Take advantage of special rates for families and children on this 2-hour tour, and make sure to bring your camera to capture the experience!
6. Adventure Island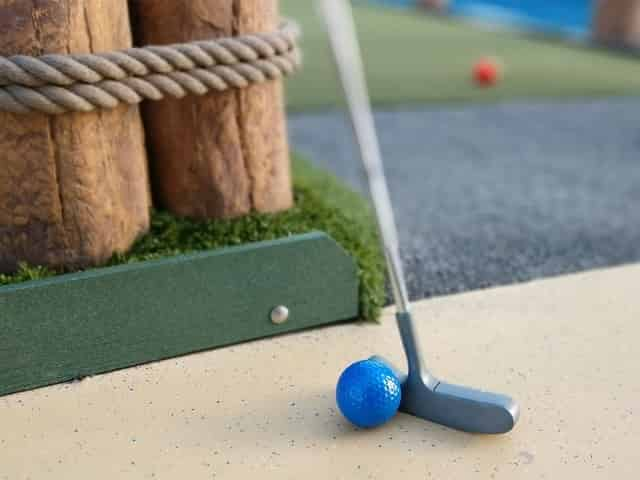 Mini golf is just one of the many attractions Adventure Island has to offer
One of the most well-known Orange Beach attractions for kids, Adventure Island offers up rides, arcade games, mini golf, and more activities for the whole family! Special kiddie rides will safely entertain the little ones, and joint-rides like go-karts can be enjoyed together!
7. Pontoon Boat Rental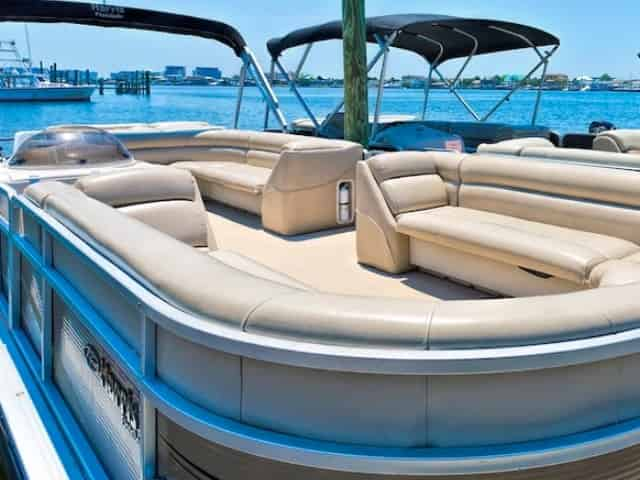 With deals on Orange Beach pontoon rentals, booking a boat doesn't have to break the bank
Gather up the whole family and cruise the Orange Beach waters with a family pontoon rental! Try one of many Orange Beach activities for kids aboard your private pontoon boat. Rent some poles and fish, pull up at a nearby beach, snorkel a shallow inlet, or just cruise for hours with cold drinks and snacks. With several nearby islands and a large body of open water, the possibilities are endless!
8. Kayak Rental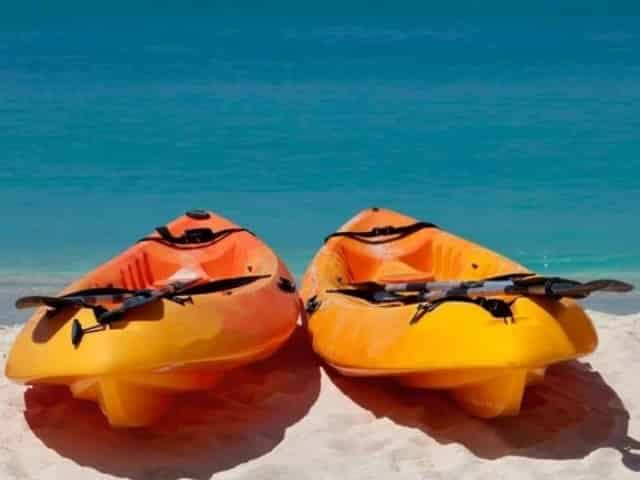 Connect with nature and paddle through the bay on an Orange Beach kayak rental
Feel one with the water when riding kayaks in Orange Beach! One and two person kayaks are available, perfect for toting tots and smaller children. Maps of nearby landmarks and attractions are included with every rental, and the point of departure is near popular islands and sights!
9. Parasailing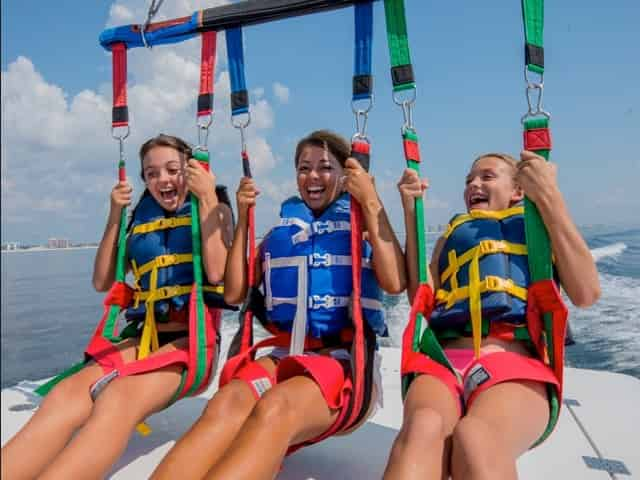 According to a recent Traveler Story, you will be in awe of just how much fun parasailing is
Ride high on an Orange Beach parasailing tour! With straps holding three people at once, parasailing trips make for exceptional family activities in Orange Beach, Alabama! Fly up to 500 feet high, and see marine-life while overlooking miles of open sea. Let the kids ride together, or bring your bundle-of-joy up with mom and dad for an extreme family function!
10. Paddleboard Rental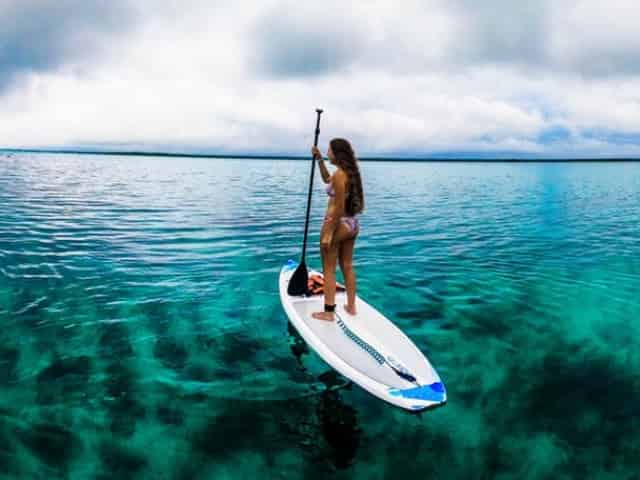 Take the family paddleboarding for an unforgettable experience on the beautiful waters of Orange Beach
Orange Beach activities for kids vary greatly, but when visiting a famous beach destination, you can't go wrong with a water activity! Paddleboaring is a simple and fun way to experience the water. It's easy enough for all-ages to enjoy, making for a safe alternative to more extreme water activities. Like kayaks, paddleboards provide a great way to transport the family from island to island, exploring coastal wildlife and lounging on secluded white-sand beaches!
Be in the know!
be informed about our latest offers
You can unsubscribe at any time