20 Must-Try Gulf Shores Family Vacation Ideas
Dan Woods
June 9th 2020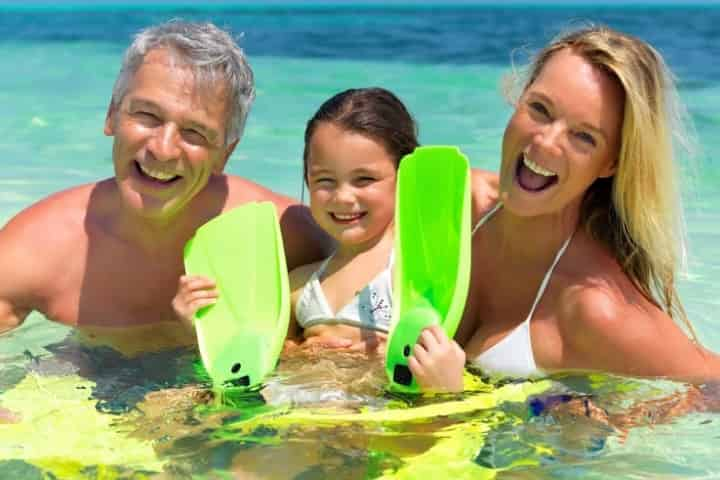 A family vacation should be as exciting for you and your partner as it is for the kids. To pull this off, you will have to choose the right destination. But what destination, if any, has the tours, attractions, and activities to pull this off? We will give you a hint: it rhymes with Gulf Shores, Alabama!
A dreamy destination minus the crowds and the price tags of other beach towns, if you're considering a family trip we encourage you to take a hard look at the Alabama coast. Brace yourself and read on as we share with you a list of 20 Must-Try Gulf Shores Family Vacation Ideas!
Table of Contents
Dolphin Cruise
Waverunner Dolphin Tour
Hit the Beach
Jet Ski/Waverunner Rentals
Party Boat Fishing
Parasailing
Bon Secour National Wildlife Refuge
Family-Friendly Fishing
Blue Angels Sailing Excursion
Enjoy a Night on the Town
Banana Boat Rides
History Tours
Private Dolphin Tour
MODE Mind and Body Float
Private Sailing Excursion
Have a Picnic
Go Karts
City Tours
Canoe or Kayak Rental
Bike Tour
---
Dolphin Cruise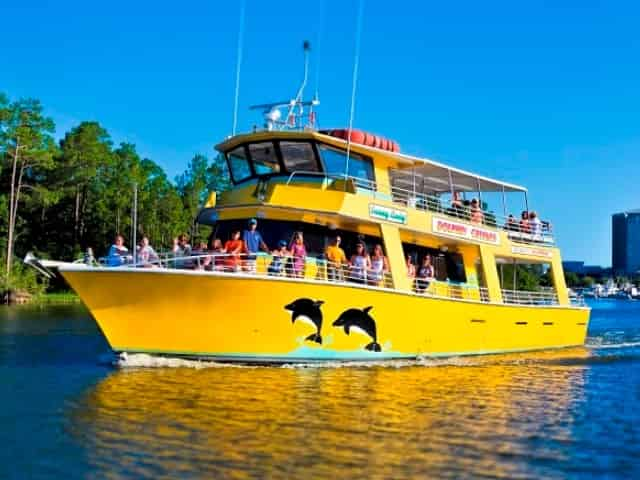 Hop on one of the Sunny Lady Dolphin Cruises, pictured above, and see dazzling dolphins, playful pelicans, and more
If you are looking for an exciting Gulf Shores family vacation idea, the Orange Beach Dolphin & Sunset Cruises at the Wharf aboard Sunny Lady will give your crew the delightful sweet sensation you all crave. The Sunny Lady is a Dolphin Cruise ideal for folks looking to relax and enjoy the fruits of nature.
Waverunner Dolphin Tour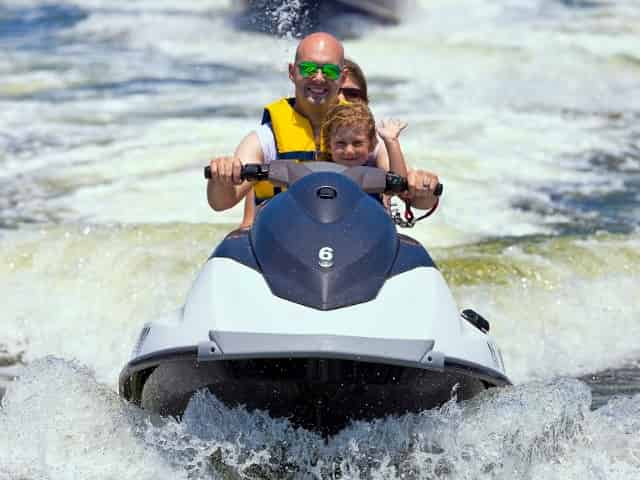 Waverunner dolphin tours are a great way to get up-close-and-personal with Flipper and friends
You can take a tour of the glorious Gulf Shores waters with Alabama Extreme Watersports and all your family members in tow. This one-of-a-kind tour features dancing dolphins and sweet, splashing waters, making for wild wonder and memories a million!
Hit the Beach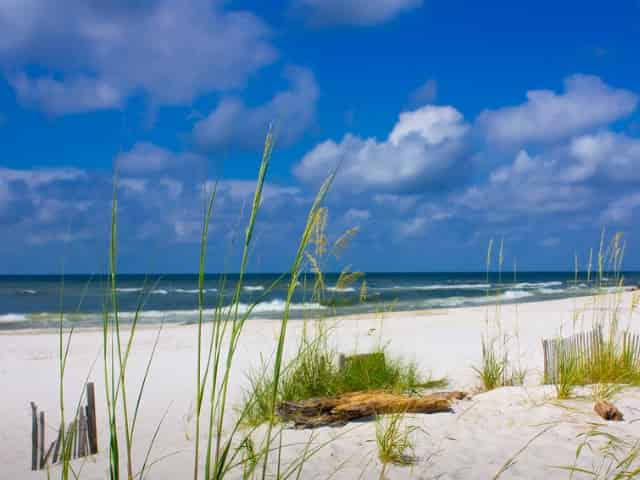 Image of the beautiful beaches of Gulf Shores, AL, by John Tuggle via Flickr
Of course, children love to play in the sand. So, one of the top free Gulf Shores family vacation ideas is to allow the kids to play on the soft sand. You can help the kids to build a sand castle, fortress, or carve out white-sand angels! It all depends on your sense of humor and creativity.
Jet Ski/Waverunner Rentals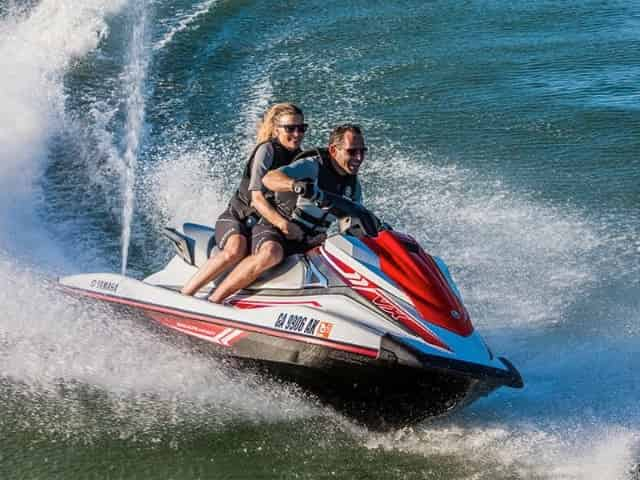 Zip and zoom across the beautiful Alabama waters on an unforgettable jet ski rental
You can rent a jet ski for memorable cruising up and down the Perdido Pass and beyond! Always an adventure and one of our absolute favorite Gulf Shores family vacation ideas, these rentals are exceedingly interesting, exciting, and fast--meaning your kids will love it!
Party Boat Fishing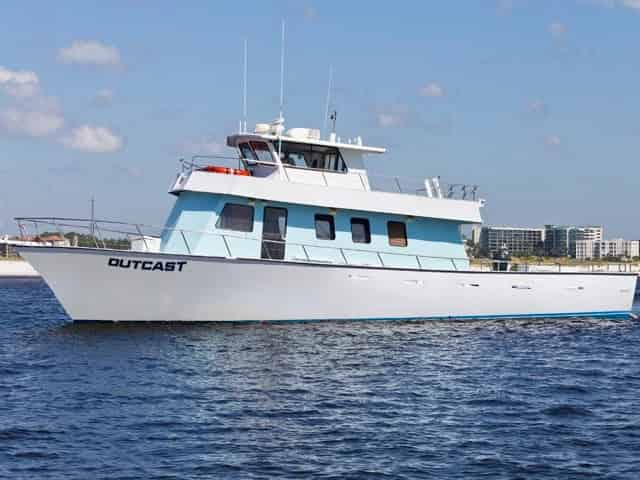 Hop aboard the Outcast in Orange Beach for a party boat fishing experience the whole family will love
If you really want to have a home-away-from-home fishing party, Gulf Shores is the place to be. The Outcast Fishing Charter offers a daily, 40-person fishing party perfect for large groups and families alike. Opt for the 6 hour morning trips, the 4 hour afternoon trips, or better still, the semi-private fishing option!
Parasailing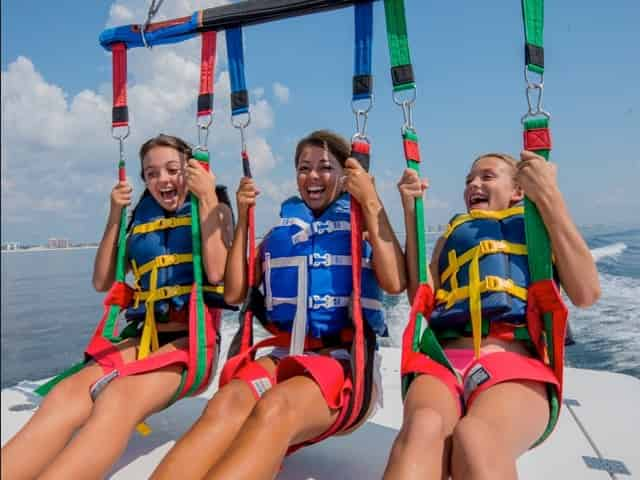 According to a recent Traveler Story, parasailing makes for an, "awesome family activity"
This is your chance to experience the thrill of parasailing on the Gulf coast. Enjoy breathtaking views of Gulf Shores, Orange Beach, and beyond from the sky. Strap in, hold on, and get ready to soar! You never know what you'll see from above. Be sure to keep an eye out for some incredible wildlife including:
Dolphins
Sharks
Stingrays
Turtles
And MORE!
Bon Secour National Wildlife Refuge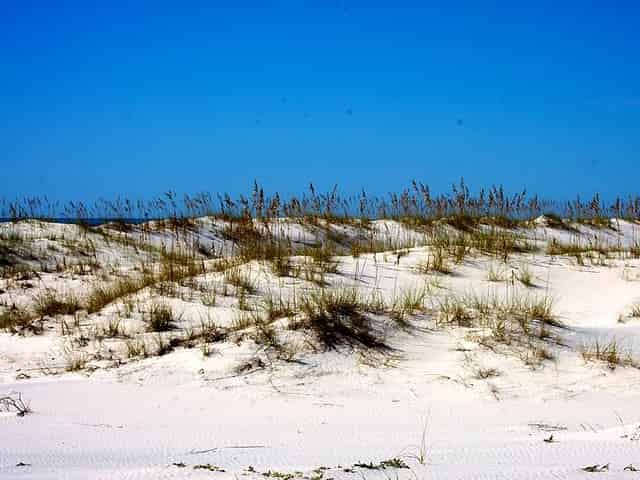 Image of Bon Secour National Wildlife Refuge taken by Keenan Adams via Wikimedia
Bon Secour National Wildlife Refuge is a treat that the whole gang can enjoy and one of our top Gulf Shores family vacation ideas. Enjoy miles of untouched landscape, wildlife, and accommodations for picnicking and playing outside.
Family-Friendly Fishing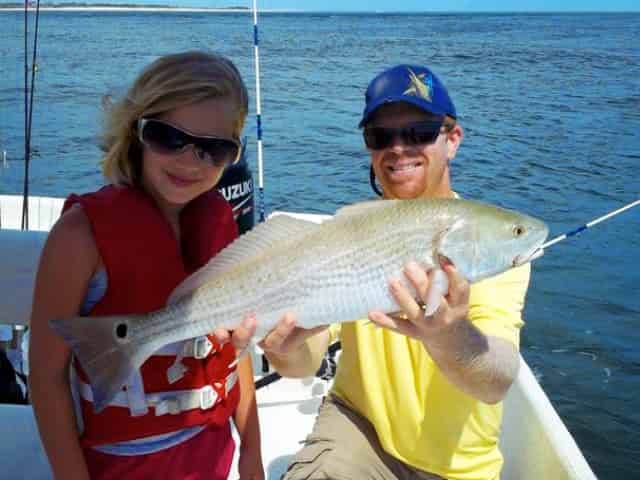 Gulf Shores family fishing is one of the top activities for kids and families along the Alabama Gulf Coast
Gulf Shores is the place to be for the top family fishing excursions. Whether it's inshore or offshore saltwater, you will be guided by your captain for optimal fish catching and minimal effort. Available year round, come for the 4th of July or Christmas break!
Blue Angel Sailing Excursion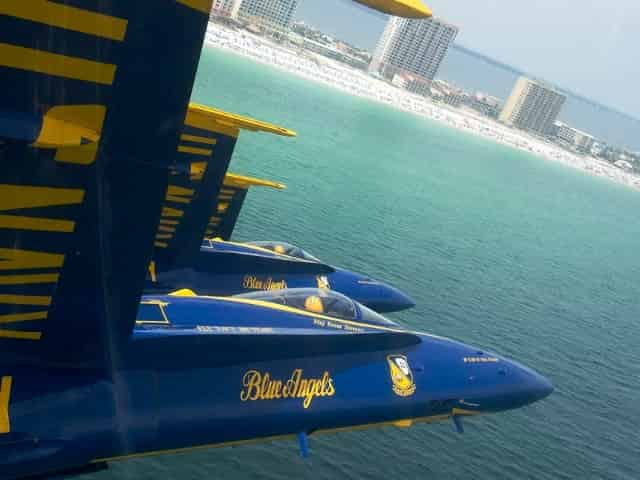 Watch the Blue Angels fly above while enjoying the water below on a Blue Angel sailing excursion
Unlike anything you've seen before, behold the incredible Blue Angel flight team practicing what they know how to do best. Watch aerial tricks from the wide open waters as you relax on a luxury sailboat! This is something the entire family won't soon forget.
Enjoy a Night on the Town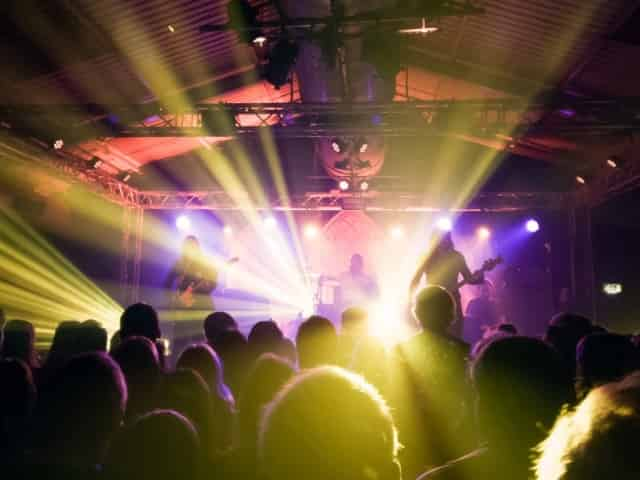 From concerts to dining, shopping, and beyond, there is something for every age and interest in Gulf Shores, AL
The nightlife scene in Gulf Shores can be a lot of fun for everyone and with family friendly options like comedy shows, mini golf, and a thriving downtown, you are bound to find something for everyone. Take in some free entertainment, sweet coastal views, as well as some friendly co-mingling.
Banana Boat Rides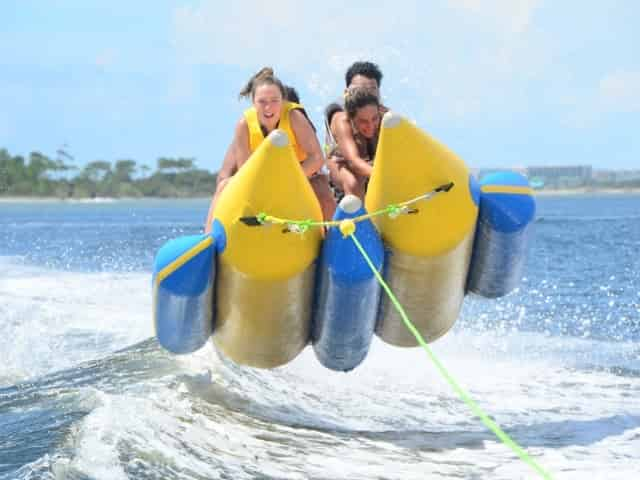 Exhilarating banana boat rides are the perfect way to get your adrenaline pumping with the whole family
Ever thought of a water cruise on a banana? A banana boat ride is one of the best Gulf Shores family vacation ideas that won't break the bank. Hop on board and get ready for the ride of your life!
History Tours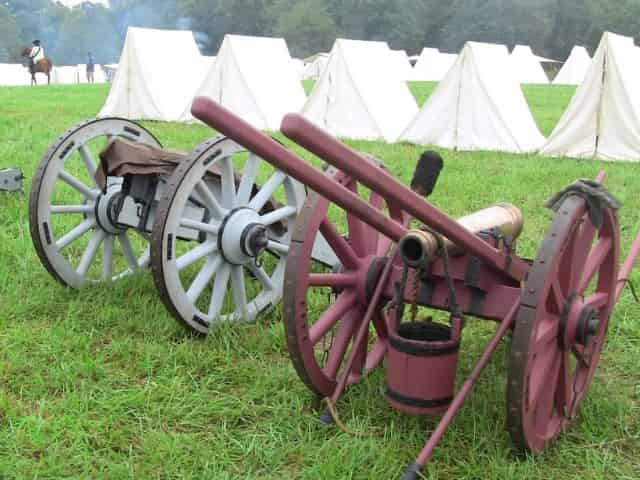 Pictured above is one of the sights you'll see on a Pensacola Civil War tour
Cross on over the bridge and teach the kids all about American history and Pensacola's role in the Civil War. Who knows, you might even learn a thing or two yourself!
Private Dolphin Tour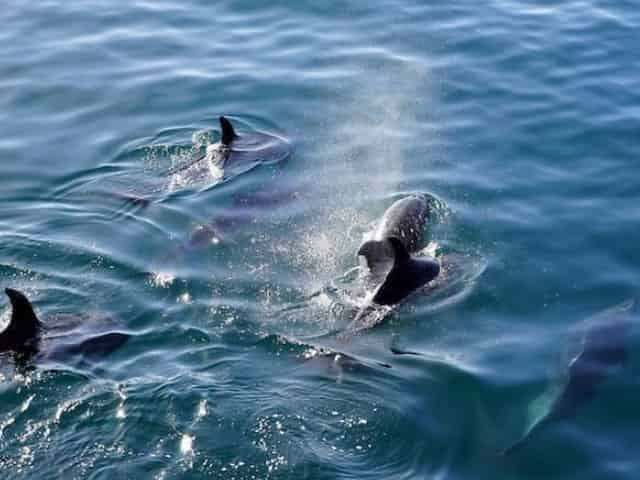 When it comes to Gulf Shores family vacation ideas, seeing the local dolphins should top the list
If you want a private dolphin encounter in Gulf Shores you can take a 3-hour private dolphin tour and get some high-quality snaps while you're at it. Some private tours will combine dolphin sightseeing with photography packages, so you can capture the look on your child's face as he sees Flipper jump the wake of the boat!
MODE Mind and Body Float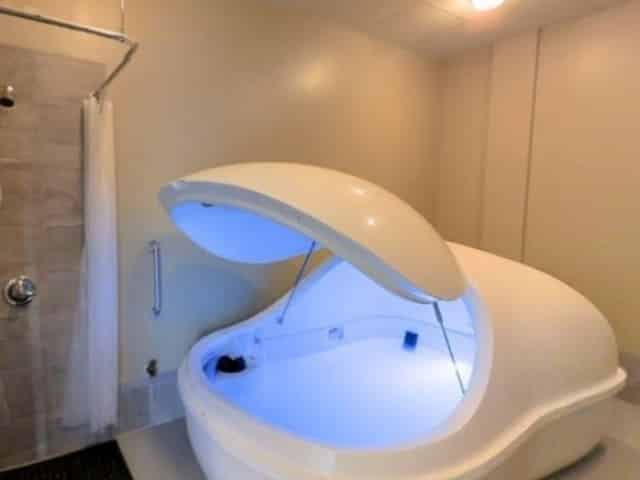 Check out these frequently asked questions and discover everything you need to know before arriving to your float spa appointment: https://www.modemindandbody.com/faq
Want to have a little time of luxury meditation away from the overstimulated world? The mind and body float therapy is a sure bet. With this therapy, you are on your way towards communicating effectively with your soul. Bring the whole family down and chill.
Private Sailing Excursion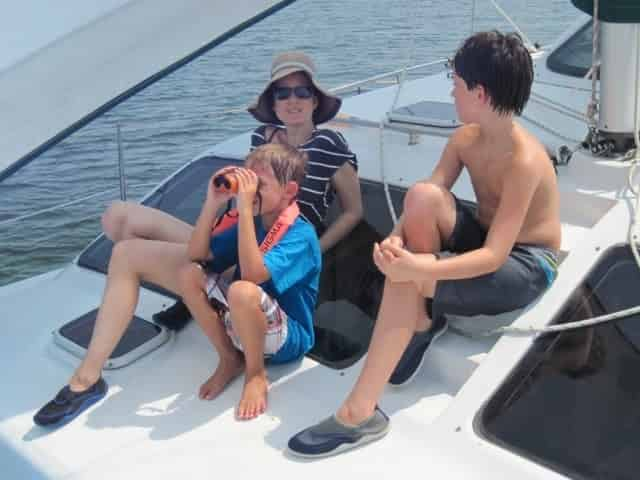 A private sailing excursion is the perfect way to take in the area's scenic beauty while spending quality time with the ones you love
Enjoy the sunset and sea breeze on a Catamaran Sailing Excursion aboard the Tikari Cat. Your kids will love it!
Have a Picnic
A picnic on the beach is one of the top couples activities in Gulf Shores, AL
You want a simple, out-of-the-way, and stunning picnic for your family? Book a space at the Surfside today. This unique dining option is something the whole family will love.
Go Karts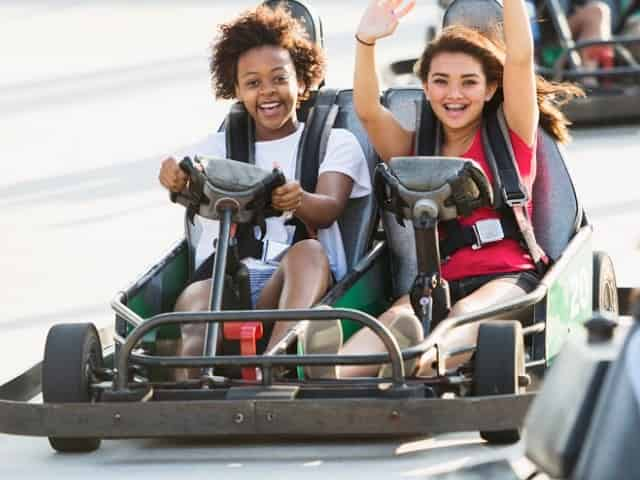 Your kids won't be able to stop smiling and laughing as they zoom around the track
Your family can enjoy lots of fun riding on the Pensacola Beach Kart. You can even engage in go-kart racing with friends and family members. Nothing wrong with a little friendly competition!
City Tours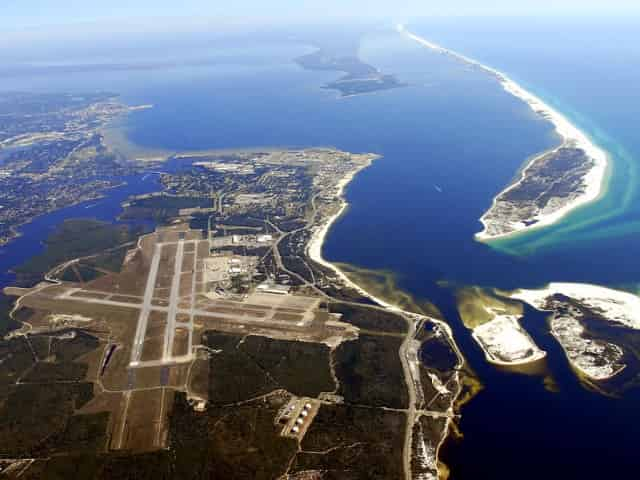 See all of what Pensacola has to offer on a Pensacola city tour! Aerial view of Pensacola by divemasterking2000 via Flickr
Take in the local history and culture! Enjoy a tour of Pensacola's monuments, buildings, and business areas. It's a community characterized by loving and friendly locals.
Blackwater River Canoe and Kayak Rental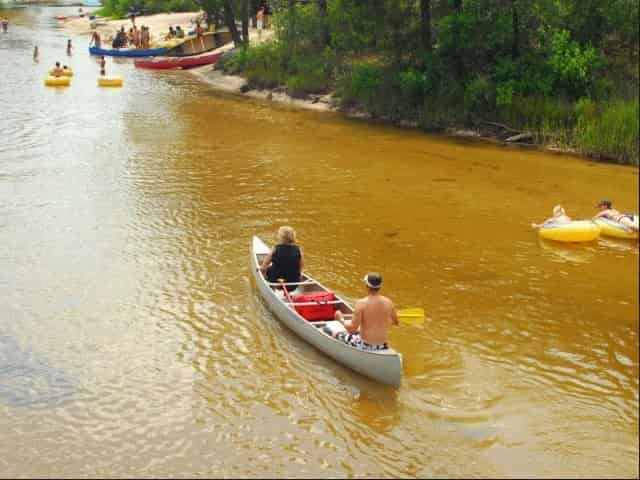 Experience the great outdoors with a Blackwater River canoe or kayak rental
You can cruise the Blackwater River and enjoy one of the last true wilderness getaways in Florida with the company of your family and friends. Nothing could be more exciting!
Bike Tours
With so many bike-friendly areas in Gulf Shores, renting a bike or taking a bicycle tour is a no-brainer
Bicycle rentals and tours are another great Gulf Shores family vacation idea! Follow a guide and see the area hotspots, or rent your own and explore the area at your own pace. Either way, bicycle rentals are a great way to get around Gulf Shores, and take in the area's incredible natural beauty and wildlife.
Be in the know!
be informed about our latest offers
You can unsubscribe at any time