10 Things To Do in Navarre, FL, with Kids
Mike Fisher
May 29th 2020
Navarre, Florida, is quickly becoming a traveler's paradise. Tucked away on the west side of the Emerald Coast, this popular beach community is a prime destination for families looking to escape the hustle and bustle of crowded Florida hot spots.
With pristine white-sand beaches and a small town feel, Navarre Beach is ideal for families with young children. Learn about 10 Things To Do in Navarre, FL, with Kids!
Table of Contents
Navarre Beach Photography
Navarre Beach Sea Turtle Conservation Center
Hit the Beach
Paddleboard and Kayak Rentals
Snorkeling
Fishing
Navarre Beach Marine Science Station
Gulfarium Marine Adventure Park
Gulf Breeze Zoo
Day Trips and Excursions
---
Navarre Beach Photography
When it comes down to it, the beaches of Navarre, FL, make for the perfect backdrop to your family vacation photos
Remember your Navarre vacation with a vibrant HD photo shoot! Your little ones won't be little forever, so capture the spirit of the family beach vacation with a beach photo session. Choose from several of the top Navarre Beach photographers specializing in families and children!
Navarre Beach Sea Turtle Conservation Center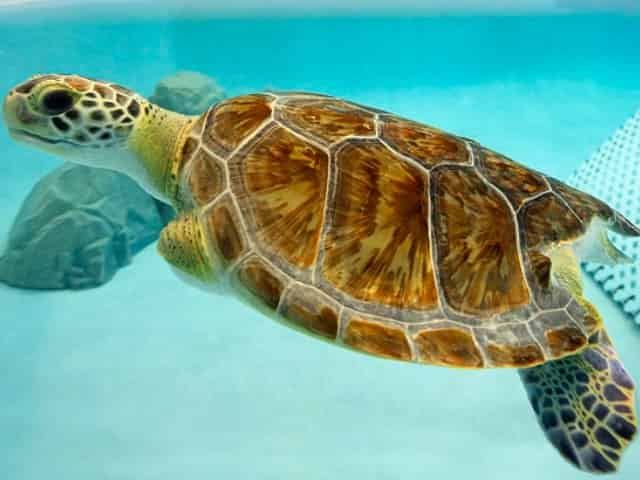 Pictured above is Sweet Pea, a non-releasable green sea turtle that calls the Navarre Beach Sea Turtle Conservation Center home. Image courtesy of https://navarrebeachseaturtles.org
The Navarre Beach Sea Turtle Conservation Center, or NBSTCC, is an amazing organization that works to conserve and protect sea turtles. Upon entry, visitors are greeted by the spectacular Sweet Pea, pictured above, who is just one of the many local sea turtles that has been saved by their efforts. Through research, education, and conservation, the NBSTCC is not only able to help out the local community, including its marine life, but it's also able to give visitors incredible insight into the beauty of what lies beneath the surface of Navarre's beautiful beaches!
Education and community outreach aside, the Navarre Beach Sea Turtle Conservation Center is also a ton of fun! In addition to Sweet Pea's 15,000-gallon saltwater pool, NBSTCC is also home to fun activities like the Shark Tooth Treasure Hunt, Turtle School, and plenty of other exhibits the whole family will love! Other popular exhibits and attractions include the:
Jellyfish Aquarium
Seahorse Habitat
Artificial Reef Aquarium
Grumpy the Lionfish
And MORE!
Hit the Beach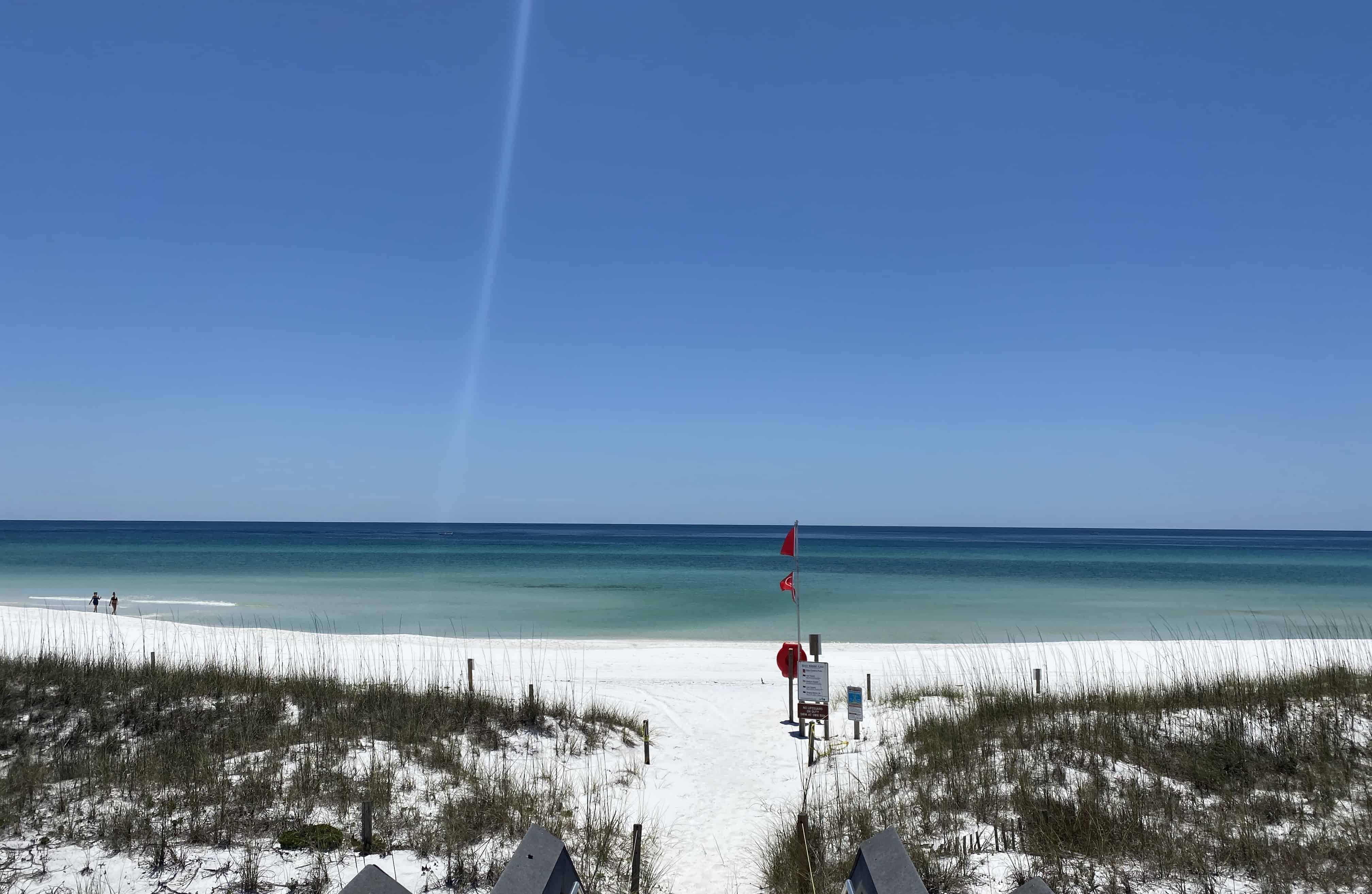 Pictured above is the beautiful emerald waters and white sand of Navarre, FL
When it comes to things to do in Navarre, FL, with kids, your vacation is not complete without a trip to the beach! This is the perfect activity for any family in the area, as there is something for everyone. Adults can kick back, relax, and bask in the Florida sunshine, teenagers can jump the waves and throw a football or frisbee, and the little ones love building sandcastles and splashing near the shore.
Navarre Beach offers so much more than your typical beach, however. Stroll up and down the coast and keep your eyes peeled for spectacular shells; this area is known for their amazing shelling! This area is also home to artificial reefs, meaning any snorkeling or diving done will yield some wonderful underwater views. Not only that, the surrounding areas offer plenty of bars and dining options for your entertainment pleasure. Check out some of the best restaurants in Navarre, below:
JJ Chagos
Juana's Pagodas and Sailors' Grill
The Slippery Mermaid Sushi Bar
Beach House Bar & Grille
TC's Front Porch
Paddleboard and Kayak Rentals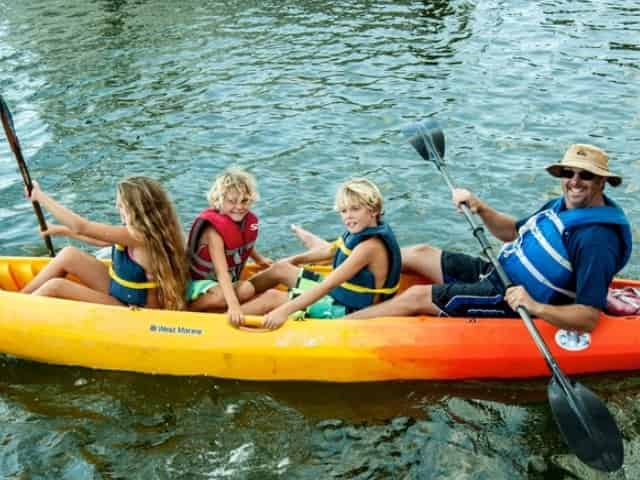 One of the top things to do in Navarre, FL, with kids, pictured above is a family enjoying their very own kayak rental
Renting a kayak or paddleboard is the perfect way to get out on the water with the little ones in tow. These water vessels not only allow you to take in the gorgeous local landscape at your own pace, but these slow-moving watercrafts are safe, easy to maneuver, and fun for everyone! Rent a kayak or paddleboard in Navarre, FL, and experience the great outdoors with the ones you love.
Snorkeling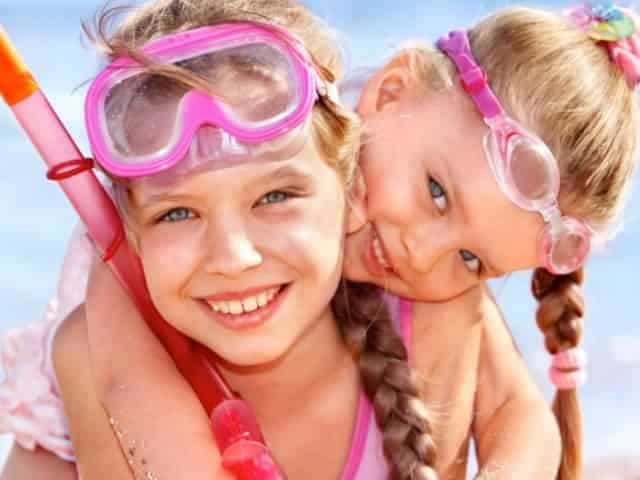 Kids love snorkeling in Navarre, FL, and looking for shells, sand dollars, hermit crabs, fish, and other marine life
Grab your flippers, your mask, your snorkel, and dive into the beautiful emerald waters of Navarre Beach! One of the top things to do in Navarre, FL, with kids, snorkeling allows you to see this sleepy little beach town from a whole new perspective. From the sand dollars barely hidden beneath the sand, to the colorful fish that zip through the currents, you never know what magic awaits when snorkeling in Navarre Beach!
And if that wasn't enough, Navarre Beach is also home to three artificial reefs. These reefs were created to support the local marine life and ecosystems, while simultaneously providing the perfect place for snorkelers to get their snorkel on! If that sounds like just what the doctor ordered, check out more information about these reefs below:
East Sound Side Reef: This reef is located northwest of the Sandpiper Pavilion, and is the smallest of the three reefs.
West Sound Side Reef: This reef can be found in the Santa Rosa Sound, just north of the Red Drum Pavilion. This is the largest of the three reefs, and is about the size of a football field.
Gulf Side Reef: As opposed to the previous two, this reef is located in the Gulf of Mexico versus the Santa Rosa Sound. It can be found just south of the Sea Oat Pavilion.
Please be aware that all snorkel sites are located in the Santa Rosa County Navarre Beach Marine Park. This park is open from sunrise to sunset and is free to the public. For more information, visit https://www.snorkelnavarrebeach.com.
Fishing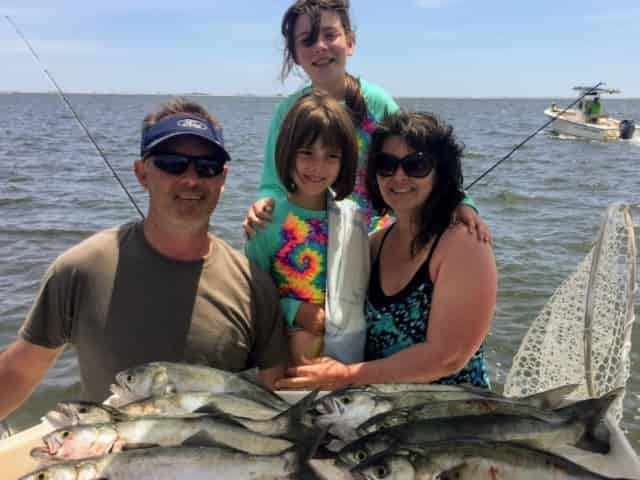 A proud family shows off their haul caught on a charter boat fishing trip with Coastal Life Charters
Head out into the local waters in search of the region's top game and table fare! The Emerald Coast is one of the world's top spots for the sport of fishing. Several experienced charter captains are ready to offer your young ones a chance at netting that trophy catch! Many inshore and nearshore charters cater to families with young children, and offer hands-on assistance in catching shallow water species which include:
Grouper
Trout
Redfish
Sheepshead
Navarre Beach Marine Science Station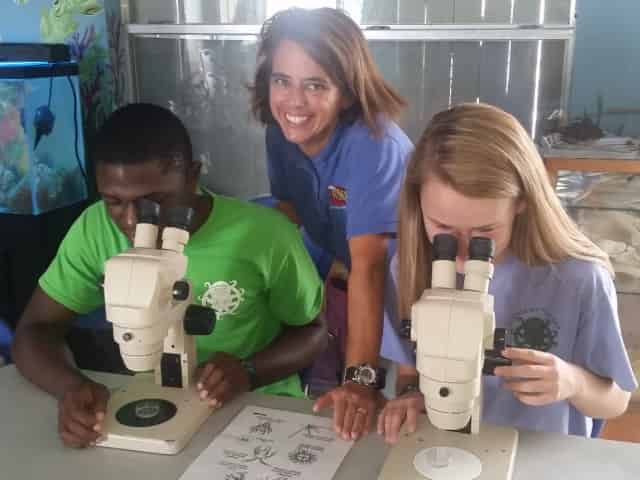 Image courtesy of https://navarresciencestation.org/
Most things to do in Navarre, FL, with kids involve the sun, sand, and the beach, but vacation can be both fun and educational at the Navarre Beach Marine Science Station! Learn about the Gulf Coast's beloved marine ecosystem, while making lasting memories along the way. Get up close and personal with stingrays, sea turtles, and more of your favorite sea creatures with the help of ocean scientists and biologists!
Gulfarium Marine Adventure Park
Pictured above is a friendly dolphin at the Gulfarium Marine Adventure Park on Okaloosa Island
Head to neighboring Okaloosa Island for fun-filled things to do near Navarre Beach! Your children will be amazed at the live shows, and will love exploring the many enclosures featuring marine life both exotic and local. Exhibits at the Gulfarium Marine Adventure Park include the:
Dolphin Show
Sea Lion Show
Crocodilian Feed
Harbor Seal Chat
Shark Chat
And MORE!
The Gulfarium truly has something for everyone, from the kids to the kids at heart! Not only that, for an additional cost, this amazing aquarium also offers animal encounters, getting you even closer to the marvelous marine life than ever before. Whether you're wanting to swim with dolphins, pet stingrays, or feed giant turtles, the Gulfarium has you covered!
Gulf Breeze Zoo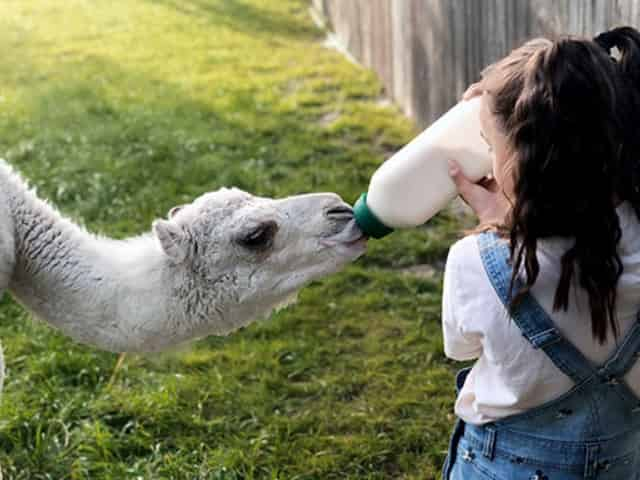 Pictured above is a little girl feeding one of the zoo's animals. Click here for more information about the zoo, and to experience this exciting encounter for yourself
Navarre's neighbor to the West, Gulf Breeze, is home to a fun family-attraction that you and the little ones do not want to miss! The Gulf Breeze Zoo is a 50-acre zoo home to astonishing animals from all over the world. Over 800 animals call this zoo home, from the rare, to the unique, to the cute and cuddly! This zoo also boasts top-notch attractions including:
Animal Encounters
Giraffe Feeding
Safari Express Train Ride
Budgiery Adventure Aviary
Day Trips and Excursions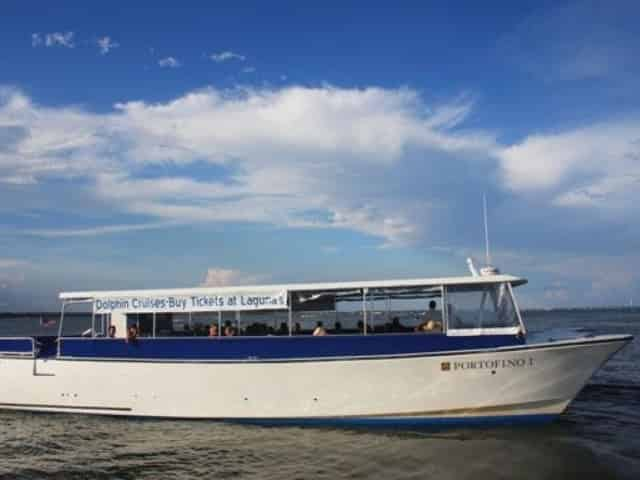 Pictured above is the Pensacola Beach dolphin cruise, which was described in a recent Traveler Story as perfect for the whole family
Another great thing about visiting Navarre, FL, with kids, is that the area is centrally located. This means that day trips and excursions to the popular surrounding areas, like Destin and Pensacola, are easily accessible. If you've had your fill of all the beauty that Navarre Beach has to offer, a quick car ride will transport you to a whole new city with adventures galore! From Pensacola dolphin cruises that chase the sunset, to elegant dinner cruises in Destin, a quick drive from Navarre means endless opportunities for family-friendly fun!
---
With so many things to do in Navarre, FL, with kids, it's easy to see why so many families, year after year, visit this stunning and secluded beach vacation destination. From taking the little ones to learn about turtles at the Navarre Beach Sea Turtle Conservation Center, to snorkeling the crystal-clear waters in search of one, there's something for everyone in Navarre, FL!
Be in the know!
be informed about our latest offers
You can unsubscribe at any time