Gulfarium Animals and Exhibits; PLUS 5 Fun Reasons to Visit!
Mike Fisher
September 4th 2020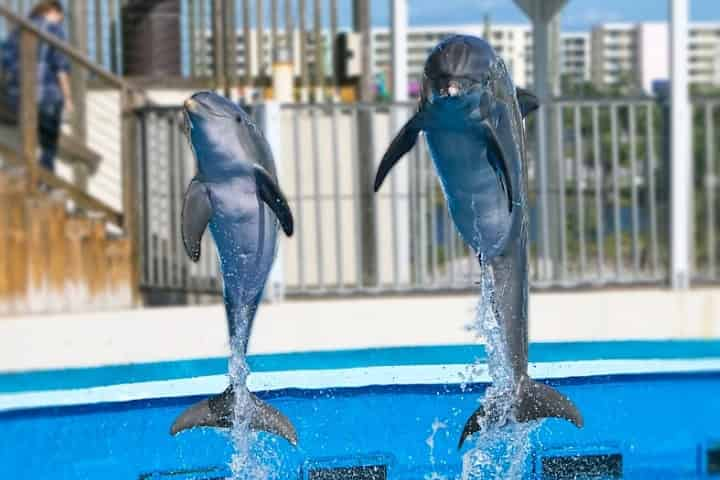 Treat yourself to an afternoon of dancing dolphins, playful sea lions, and more. One of the Panhandle's first aquariums and wildlife education centers, guests will learn about penguins, sharks, rays, alligators, pelicans, and of course, dolphins!
Located right on the beach in Fort Walton and just a few minutes from the Destin Harbor, the Gulfarium delivers a fun learning experience and scenic Gulf views at an incredible value.
If you're looking to see Gulfarium animals and exhibits right NOW, you can save $2 off your general admission ticket for Gulfarium Marine Adventure Park when booking online. Keep reading to discover 5 fun reasons to visit the Gulfarium today!
1. Stunning Animal Shows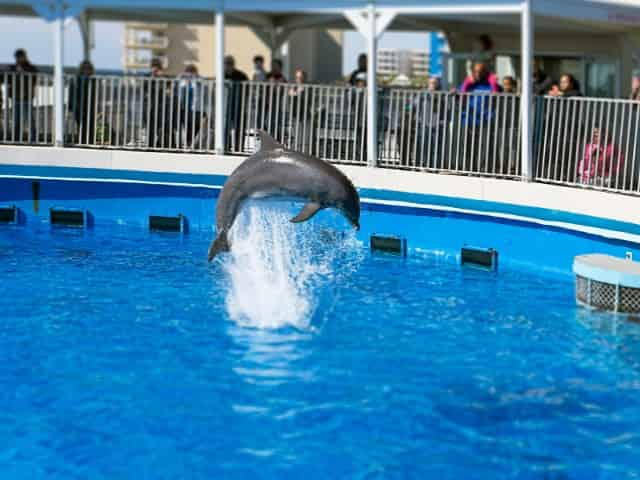 Get ready to be amazed, inspired, and best of all educated by Gulfarium Marine Park's awesome animal shows. Unforgettable displays of dolphin acrobatics and sea lion smarts take place throughout the day. The best part? These shows are included in your ticket price and run multiple times daily. Review show times and trainer chat times here.
2. Gulfarium Exhibits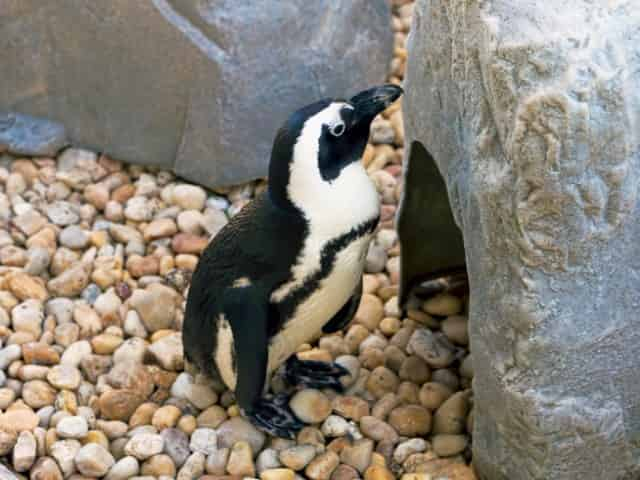 From peppy penguins to swimming sharks, the exhibits at the Gulfarium highlight some of the coolest marine animals on the planet!
Gulfarium Marine Adventure Park is currently home to...
dolphins
seals
sea lions
penguins
otters
alligators
exotic birds
sea turtles
gulf fish (including SHARKS!)
and MORE
Want to learn more about these amazing animals? How about watching them eat a meal? Our trainer chats and scheduled feedings offer guests a more indepth look at our remarkable animal residents!
3. Marine Animal Experiences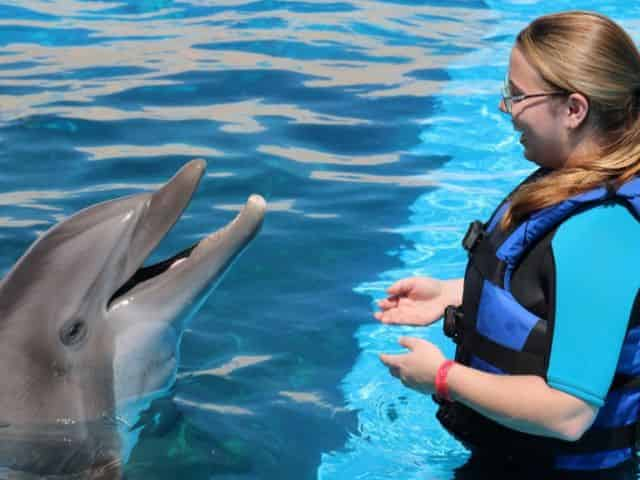 There are only a few places in the entire country where you can come face-to-face with dolphins, sea lions, and more incredible marine life... the Gulfarium is one of them! Swim with stingrays, have some fun with a flippered friend, or feel the scaley skin of various snakes and reptiles! Animal Encounters are not included in General Admission.
Check out some of the top up-close experiences at the Gulfarium:
You won't help but be enchanted as you meet our dolphin family during this hands-on dockside encounter. Play, laugh, and learn about the Atlantic bottlenose dolphin, known for their curious nature and spirited disposition.
Get up-close and personal as you touch and feed California sea lions at the Gulfarium Marine Adventure Park. Join in on the fun with the trainers, and interact with these lively and clever mammals. You are sure to make fast friends and lasting memories on this sea lion adventure.
Choose from several unforgettable animal encounters and reserve your spot TODAY on Tripshock.com
4. The Perfect Location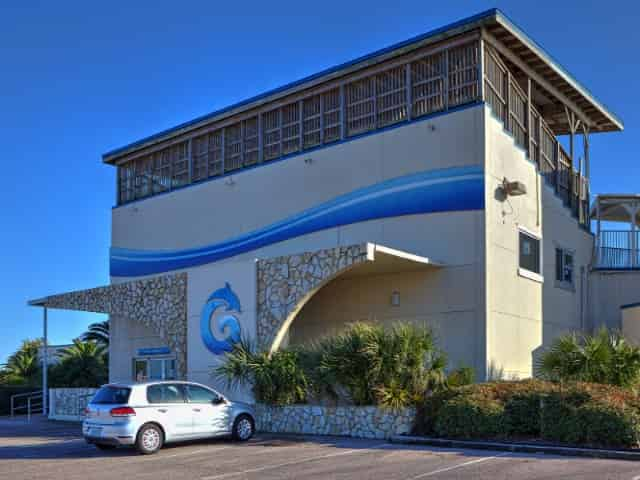 The Okaloosa Island Boardwalk is a family-friendly beachfront attraction in Fort Walton Beach. Visit the beach, restaurants, shops, and the Okaloosa Island fishing pier all at the Boardwalk. And, oh yeah... it's right next to the Gulfarium!
Need more cool stuff to fill out your itinerary? Right across the street from the Gulfarium Marine Adventure Park is Wild Willy's featuring thrill rides, arcade games, a ropes course and more!
5. Fun for all Ages - Rain or Shine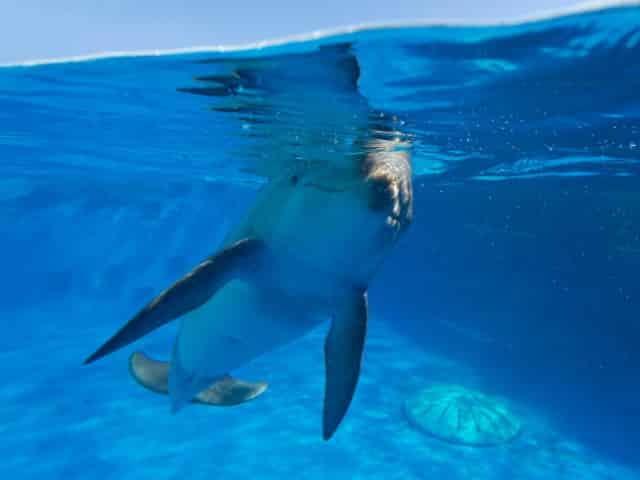 The Gulfarium has something for everyone! With a super-cool sand pit, incredible ocean views around every corner, and a stocked concession stand, there is plenty to keep you busy, even without the animals!
The best thing? Gulfarium is open all year, rain or shine! This makes the Gulfarium one of the coolest things to do in Fort Walton Beach and across the entire Emerald Coast!
Be in the know!
be informed about our latest offers
You can unsubscribe at any time