Mardi Gras World Coupons 2023
January 24th 2023
Mike Fisher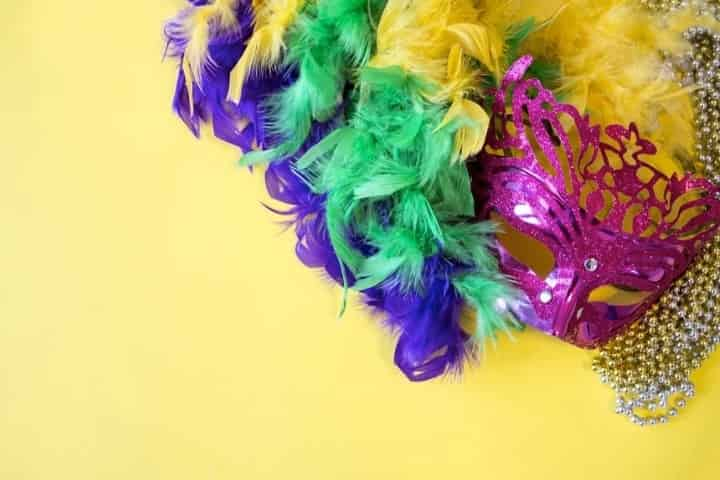 The Big Easy has plenty of claims to fame: food, history, and the Mississippi River just to name a few, but the celebration at
Mardi Gras
just might be at the top of the list. That means a purple, green, and gold celebration unlike anything else you will see. Behind all of the masks, flair, and fatty foods like the famous Paczki are a huge group of folks that work around the clock to make the Mardi Gras experience the best it can possibly be.
One of the most popular and family-friendly parts of the Mardi Gras celebration is the parades, and more specifically, the elaborate floats. Mardi Gras World Coupons give you the best prices on behind-the-scenes tours of the artist studios, a slice of famous King Cake, and even a free shuttle from your hotel room! Learn more about these exclusive tours and how you can save on tickets with Mardi Gras World Coupons 2023!
Table of Contents
Mardi Gras World Tour Highlights
Mardi Gras World Coupons 2023
Mardi Gras World Hours & Info
---
Mardi Gras World Tour Highlights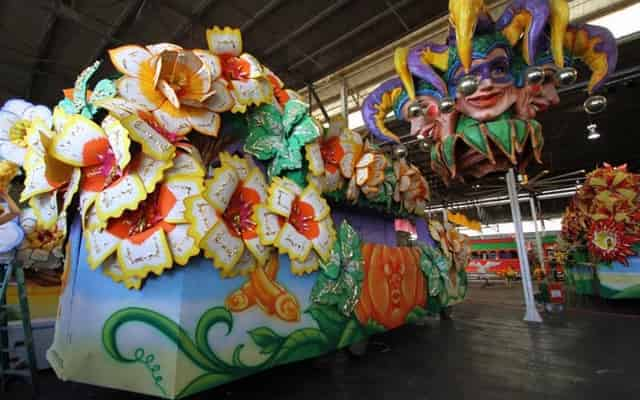 Rain or shine, Mardi Gras World indoor studios is a great way to beat the heat and relax while still being part of the party! Tours of the float artist studio show you how these amazing floats go from simple plastic and paper to picturesque. From component concepts, to design, to fabrication painting and assembly you will see it all!
Get a history lesson on Mardi Gras in America, influential float artist Blaine Kern, and learn exactly how all of these artists work collaboratively in order to create some of the most fantastic and dynamic art pieces on the planet! Mardi Gras World is one of those New Orleans city tours that you absolutely must hit on your next trip down to the Big Easy.
No matter what time of year you are visiting, Mardi Gras World is open and ready to amaze! Which is why Mardi Gras World made our list as one of the best things you can do each month in New Orleans! So what are you waiting for? Pop on in, grab a slice of cake, and get ready for some serious fun!
Each part of the tour is centered on a particular part of the process and is sure to impress, surprise, and educate! Mardi Gras World tales and tours include the following:
History of Mardi Gras
Component Design
Blaine Kern: Float Artist and Pioneer
Float Architecture
Mardi Gras Float Assembly
Parade Logistics
A Slice of King Cake
Mask Making (optional)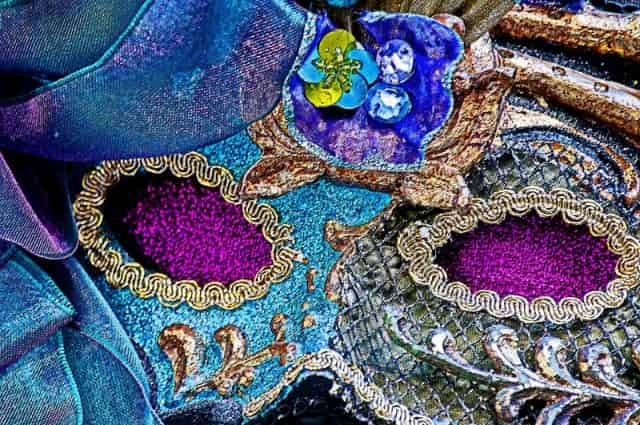 Mardi Gras World Coupons 2023
Mardi Gras World coupons are easy to purchase and use when booking online! Once the E-voucher has been purchased online be sure to have it available on your mobile phone or printed out along with a valid photo ID. Use the following Mardi Gras World coupons for the cheapest tour rates and even get a free hotel pick-up.
Apply the coupon code "MARDIGRAS" during online checkout. Head to our (https://www.tripshock.com/Mardi-Gras-World-Admission-With-Complimentary-Shuttle-Transportation/details/1608/)[Mardi Gras World Admission page] to get started! (having trouble using your Mardi Gras World coupon? Call 850-424-5125 for online assistance).
Mardi Gras World Hours & Info
Mardi Gras World - 1380 Port of New Orleans Place, New Orleans, LA 70130.
Hours - Open 7 days a week, year-round, 9:30 am - 5:30 pm with tours every 30 minutes. Closed Christmas Day, Thanksgiving, Easter, and Mardi Gras Day.
Tour Duration - 1 hour per tour
Parking - Public parking is available in Lot J in front of the building for $10
Be in the know!
Be informed about our latest offers
You can unsubscribe at any time