5 Things to Do in Panama City Beach on a Rainy Day
Mike Fisher
March 5th 2020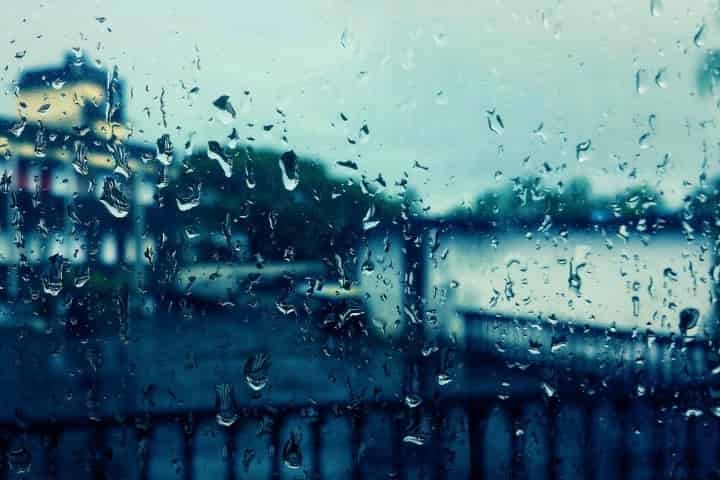 From the West End to Grand Lagoon, Panama City Beach, Florida, offers 27 miles of beautiful white sandy beaches and emerald waters as far as the eye can see. Most days in town are spent enjoying the perfect weather and awesome water activities like snorkeling, kayaking, and dining on an incredible bounty of seafood. Nonetheless, life on the beach is not always picture perfect days, and harsh weather including rains and winds can move your perfect picnic off the beach blanket and indoors to your hotel room without much notice.
Fortunately, there are some seriously awesome things to do in Panama City Beach on a rainy day, including museums, shops, and live entertainment. So fear not, travelers, TripShock is here to let help you out and give you some great regional picks that can be enjoyed rain or shine, summer or winter!
Table of Contents
Ripley's Believe It or Not
WonderWorks
Shopping
Nightlife
Emerald Coast Mirror Maze and Laser Craze
---
Ripley's Believe It or Not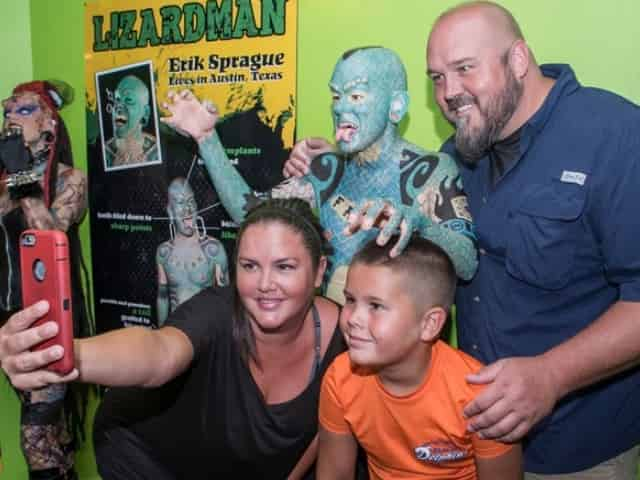 According to a recent Travelers Story, Ripley's Believe It or Not, pictured above, has something for everyone
Ripley's Believe It or Not Museum in Panama City Beach is one of the premier attractions on the Gulf Coast. Step inside the giant sinking ship of a building (it's literally a tilted vessel, but on land) and you will soon find out why! For sure, no matter who you are or what you're into, Ripley's has something that you will love including exhibits on incredible technologies like robot cars and historical wonders like the Megalodan, a prehistoric apex predator of the ocean.
From wild to whacky and everything in between, enjoy their Odditorium, 7D Moving Theatre, Mirror Maze, and Wax Hands Workshop. In addition to these highlights, perhaps the best part of any trip to the fascinating Ripley's Believe It or Not is the interactive exhibits and interesting personalities you come across such as vampires and witch doctors that dazzle with spectacular displays of magic and mystery!
WonderWorks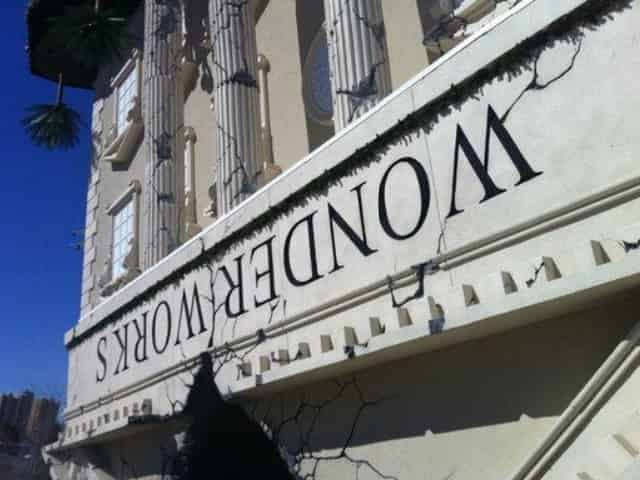 When headed to WonderWorks in Panama City Beach, be sure to keep an eye out for an upside-down building, you can't miss it
Science meets fun and excitement when you visit WonderWorks Panama City Beach. A spectacular educational experience for parents and kids alike, WonderWorks offers a wide range of hands-on exhibits and activities that will challenge you both mentally and physically.
Attractions include features on space and physics, astronomy, light & sound, natural disasters, and more! And if the "edu-tainment" isn't enough, Wonderworks offers indoor ropes courses and a virtual Army experience in an F18 or a Black Hawk helicopter! Truly one of the best things to do in Panama City Beach indoors on a rainy day, sunny day, or anytime you can think of, we promise you that this is one experience that you do not want to miss!
Shopping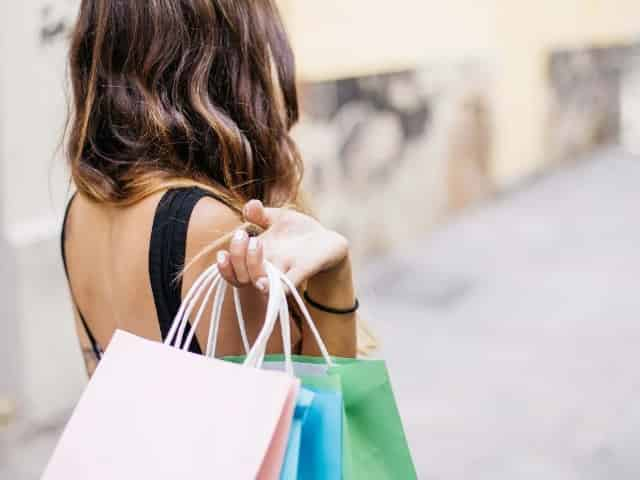 From small boutiques to name-brand stores, Panama City Beach is a shopper's paradise
Panama City Beach is home to a variety of awesome shops, boutiques, and galleries that are perfect for when the wind and rain roll through town. Pier Park, for example, is the local mall and is home to a long list of national clothing and gift shops. Also available are a variety of standalone shops and one-of-a-kind offerings. One of our local favorites is Hy's Toggery, which specializes in beachy styles and versatile activewear from premium vendors like:
Columbia
North Face
Patagonia
For those that like bargain hunting, try the Great American Garage Sale. Another beach bazaar but at a steep discount, you can thrift and sift through an endless selection of beach styles as well as furniture, home goods, and more. Finally, last and certainly not least, Barking Divas is a dog clothes boutique with everything Scruffy, Lucky, and Buddy need to look extra cute for events and social gatherings!
Nightlife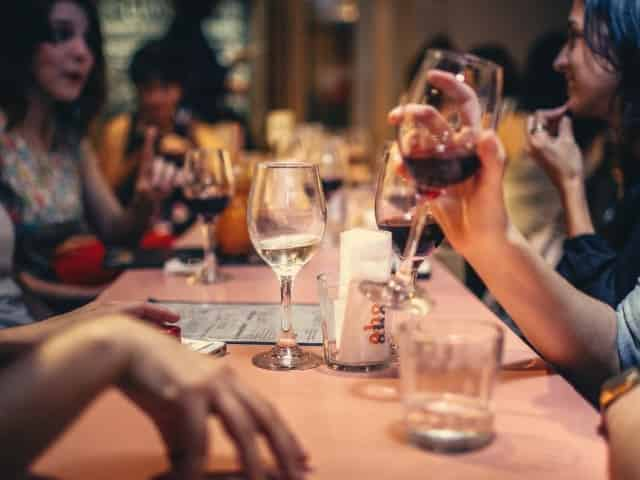 From hilarious comedy and dinner shows, to clubs and bars that will have you dancing until early morning, there is something for every type of party-goer in Panama City Beach
When the weather outside is frightful, why not meet up with some friends and family and head out for a show, a drink, and perhaps even some dancing? Panama City Beach has a ton of bars, beachside bungalows, and clubs that are perfect for great friends and great times. A few of the more popular destinations for nightlife and entertainment include:
Club La Vela
Fishale Taphouse & Grill
Dave & Busters
A couple of our favorite spots for after-dark shenanigans are Ms. Newby's and Newby's Too. A PCB mainstay, the Newby's chain of restaurants and bars has been an important part of the community for over 30 years. Enjoy karaoke, sweet live entertainment, and their famous "Hunch Punch" AKA a proprietary blend of fine spirits that will have you smiling ear to ear!
Emerald Coast Mirror Maze and Laser Craze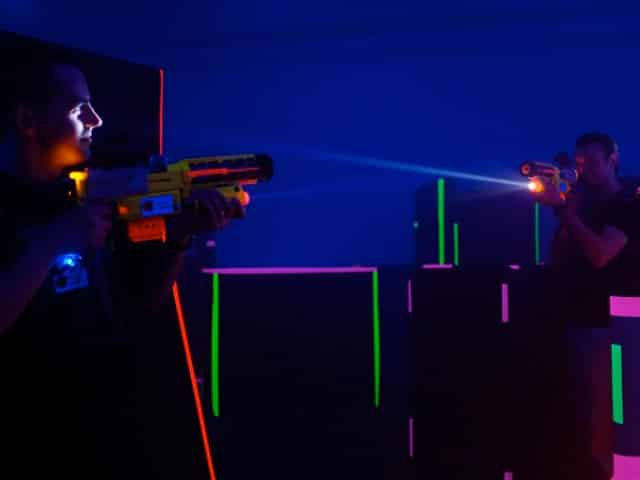 One of the amazing tourist attractions in Panama City Beach, the Emerald Coast Mirror Maze and Laser Craze is sure to create family memories that will last a lifetime! Image by heipei via Flickr
Action and excitement awaits you at the Emerald Coast Mirror Maze and Laser Craze. A sweet option for any age and a great idea for things to do in Panama City Beach on a rainy day, this laser zone is unlike anything you've seen! Come on by and experience one of several featured activities like:
Classic Laser Tag
The Mirror Maze
Laser Challenge
Bazooka Ball
The Laser Challenge, for instance, is a Mission Impossible-like laser maze race that demands creative problem solving and flexibility to make it to the end. Challenge your friends and family to see who can finish first!
Meanwhile, the Bazooka Ball attraction is super cool and probably the one we enjoyed the most. Think of the perfect fusion of Nerf guns, paintball, and laser tag! Incredibly accurate and fast-paced, get ready for a battle royale that is not only one of the best kid-friendly attractions in PCB, but will have your heart-pumping and your mind wondering when you can come back for more!
Be in the know!
be informed about our latest offers
You can unsubscribe at any time