Party Boat Fishing - TripShock's Official Fishing Guide
Official Guide (Home) > Party Boat
Grab your group and catch some "group"er on a Party Boat Fishing Trip! Don't let the name fool you, this family friendly fishing experience is perfect for all ages and skill levels. It is called a Party Boat simply because multiple parties will come together for a common cruise. On a fully booked trip, there will typically be about 30-40 people on-board.
What initially draws most people to book a Party Boat Fishing Trip is the affordability. The price is per person, and starts at $50.00. Another great thing about Party Boat Fishing is that most companies will offer morning and afternoon trips with different durations.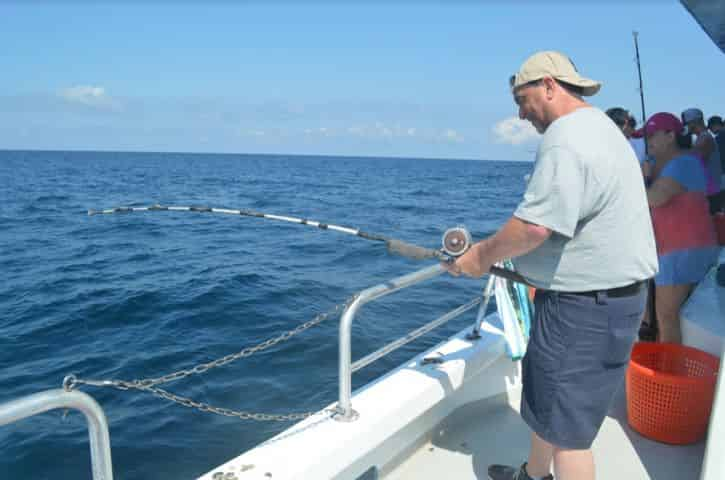 How Long Should I Fish? Party Boat Fishing Duration
If you are looking for a fun way to spend the afternoon, test your luck on a 4-hour trip. This is a great trip for beginners, or for those just looking for an exciting way to enjoy the day! If slow and steady is more your pace, and you are in it for the long haul, a 6, 8, 10, or 12-hour trip may just do the trick!
It is important to keep in mind that this is a deep-sea fishing trip, so there is travel involved to get to and from the captain's "honey hole." A good rule of thumb to remember with any fishing trip is that it will be about half fishing and half traveling. For example, if you choose the 4-hour trip, you will travel about an hour out, fish for two hours, then travel an hour back. Depending on which trip is selected, anglers will travel anywhere from approximately 10-20 miles out.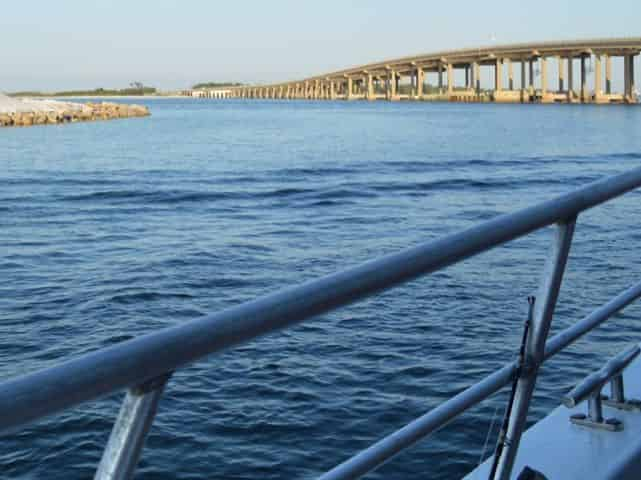 Restrictions and Rules
There are a few restrictions to keep in mind before booking a Party Boat Fishing Charter. This trip is not recommended for children under 6, pregnant women, and the customer must be at least 18 to fish without parental consent. Handicap services are available on most boats. Please make your booking agent aware of any special needs so they can be properly accommodated.
What's Included? Equipment, Amenities and More
Party Boats are also a great option for travelers, as most everything is included. The boat itself is equipped with restrooms and a cabin, and the fishing license, tackle, and bait is provided for each guest. There is no need to de"bait" which type of bait to use. Since the crew uses circle hooks and equipment used specifically for Bottom Fishing, the crew will use Mackerel, Squid or Cigar Minnows as bait, depending on the deckhand. Live bait is almost never available for a Party Boat Fishing Trip.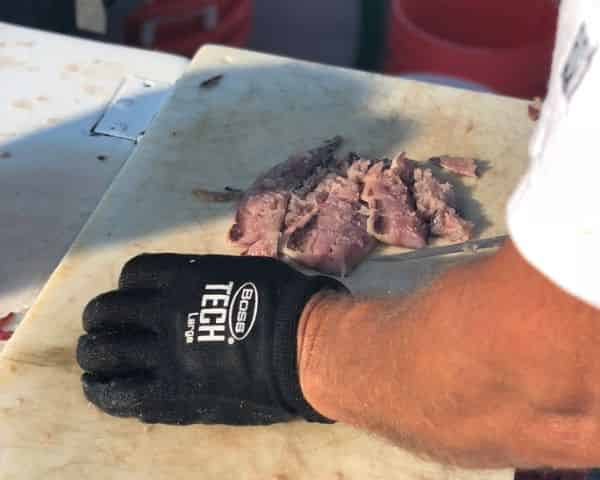 What Should I Bring?
It is recommended, for an optimal experience, to bring the following supplies:
Wash rag
Hat and sun glasses
Raincoat for possible seaspray and light rain
Suntan lotion
Hand sanitizer
Small cooler with food and drinks (no glass)
A camera for when you reel in the big one!
Remember, gratuity for the crew is not required or included in the price, but is appreciated.
Want to learn more about Party Boat Fishing in Destin, Florida? CLICK HERE
How do I Catch a Fish on a Party Boat?
Bottom fishing is the name of the game on a Party Boat Fishing Trip. Bottom Fishing does not require you to "cast out" in the general understanding of the term. You will drop the line in a stationary position all the way to the bottom, reel in a few notches, then wait until you've got a catch to reel in.
First timers, don't worry! The deckhands are quick and eager to assist with any questions, instructions, and even releasing the fish from the line for you. After the trip, the crew will even fillet and bag any fish that you catch that meets regulation and is in season, so you can bring home dinner!
What Types of Fish can I Catch?
Speaking of dinner, your family will be super impressed when you bring home the main ingredient for some amazing fish tacos! Depending on the season, location, and length of the trip, you will catch:
Snapper
Grouper
Amberjack
Triggerfish
Mackerel
Cobia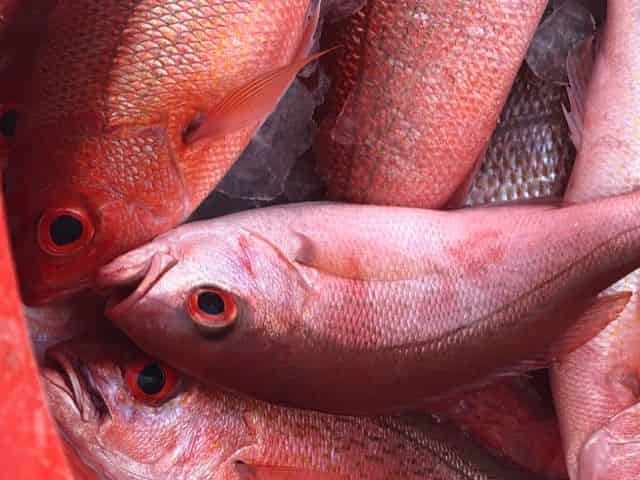 Key West is an amazing destination for a Party Boat Fishing Trip - book now for the best rates online
The coveted Red Snapper and Triggerfish are two very popular species of fish that are caught on a Party Boat. These fish, along with a few others, can be caught and kept only during certain times of the year and must be a certain size. If there is a specific species you are wanting to keep, it is recommended to check out one of these links to make sure it is in season:
*Please note that some fishing seasons are short. If there is a specific species you are wanting to target, please book in advance.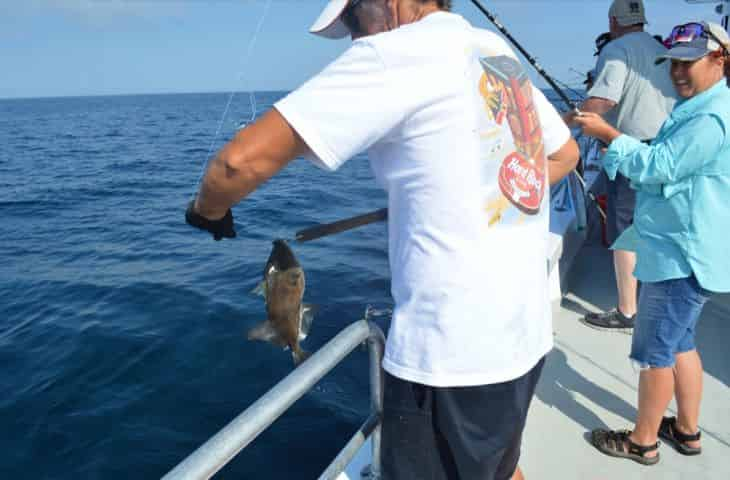 Click here for Florida Red Snapper Season Guidelines
Fishing Permits
Another important thing to keep in mind when targeting a specific species is the type of fishing permit the boat has. A Party Boat can have either a State Fishing Permit or a Federal Fishing Permit, and this will impact which species you are allowed to catch and keep, as well. Please use the links below as a guideline:
---
Next time you are wanting to fish, knock something off your bucket list, try something new, or are just looking for a fun way to spend the day – why not try a Party Boat Fishing Trip!? Not only will you get to have an adventure, bring home dinner, and yell "FISH ON," you'll create memories to last you and yours a lifetime!