Kayak Fishing - TripShock's Official Fishing Guide
Official Guide (Home) > Private > Inshore > Kayak Fishing
Kayak Fishing is the perfect combination of fun, excitement, and relaxation. Imagine the peace and serenity you will experience when you're pedaling out to a scenic, secluded fishing location, waiting for the first catch of the day under the sun. Before you know it, your adrenaline is pumping as you reel in your fish! This unique fishing experience is guaranteed to be an awesome and memorable adventure!
How Long Should I Fish? Kayak Fishing Duration
Guided Kayak Fishing is usually a 4-hour excursion, and the prices vary depending on how many kayaks are needed. Each person will be on their own kayak, and each trip is limited to 4 kayaks (not including the guide). The bait and tackle is also included in the price.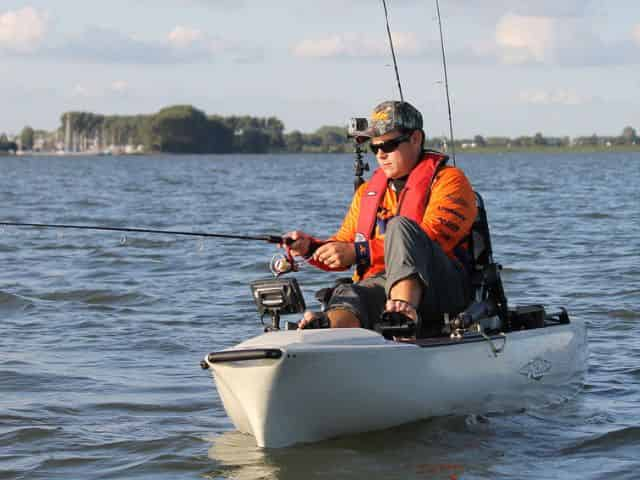 Image from Kayak Authority
When Kayak Fishing, anglers will be seated on a kayak that has foot-pedals instead of paddles. This is to create a hands-free experience so you can spend less time paddling and more time pedaling and reeling in fish!
Inshore Fishing - TripShock's Official Fishing Guide states that one thing about staying inshore fishing trips, compared to offshore, is that there is minimal travel time involved. This is true for a Guided Kayak Fishing Charter! Kayak Charters take place in the same waters as an Inshore Charter (bays, harbors, inlets, sounds, etc.). Keep in mind that it can still take some time to pedal out to the perfect fishing spot. So sit back, relax, and pedal away!
What's Included? Equipment, Amenities, and More
Another great advantage of taking out a pedal-driven fishing kayak is being able to travel into places where regular boats can't. This stealth and agility makes it easier to target harder-to-find fish. People after a long work-week aren't the only creatures who like to bask in the peace and quiet!
Depending on the Guided Kayak Fishing Charter you select, the equipment used will vary from guide to guide. Even though the bait and tackle used may be different, the experienced and helpful guide will help make sure you are using it to its full potential! Keep in mind the equipment used is expensive, and the customer is liable if any equipment is lost or damaged.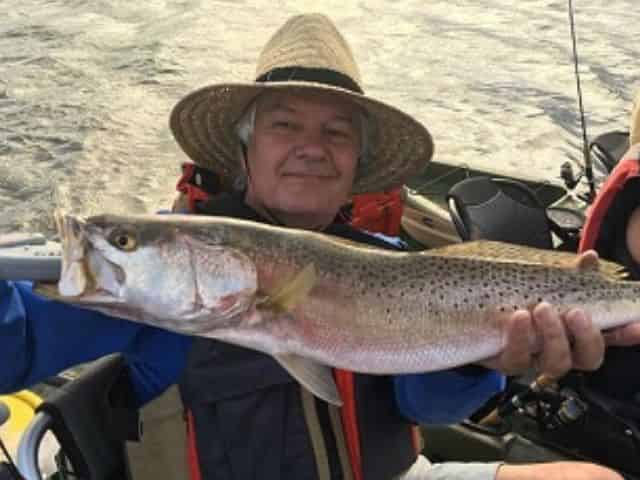 Restrictions and Rules
Kayak Fishing Charters do not allow children under 10 and pregnant women, and the customer must be at least 18 to fish without parental consent. The fishing license is not included, and must be purchased prior to departure. Fishing licenses can usually be purchased from any local fishing shops. Depending on the state, you may also be able to purchase your license online or by phone.
Another important thing to keep in mind is that the kayaks used are pedal kayaks, and work similar to riding a bike. If you have a limitation that would cause you to be unable to pedal, please make your booking agent aware so you can be properly accommodated.
How do I Catch a Fish on a Kayak Fishing Charter?
Casting is what to expect on a Guided Kayak Fishing Charter. This is when the angler throws bait or a lure over the water, using fishing line and a flexible fishing rod.
What Types of Fish can I Catch?
Using this technique inshore you will typically catch:
Redfish
Trout
Sheepshead
Black Drum
From first timers to professionals, Kayak Fishing is for everyone! The experienced guide will be with you every step of the way. From instruction, to dehooking, to filleting your catch, they've got you covered! While it is not required to tip your guide, it is greatly appreciated for all of the hard work to make your trip the best it can be.
What Should I Bring?
It is recommended to bring a hat, sun glasses, sunscreen, hand sanitizer, and a small cooler with ice for your catch. While Kayak Fishing is mostly about the sport, if there's a catch you want to take home, and it's in season, it's best to be prepared!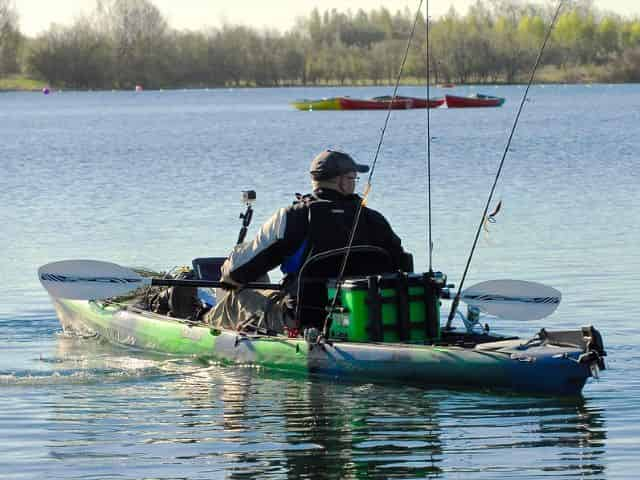 Any time you are out on the water, it is recommended to be aware of what fish are in season. Below are helpful links to know what is and what is not in season:
*Many fishing seasons do not last very long. If there is a specific species of fish you are wanting to target, you are urged book in advance.
---
Kayak Fishing is a very intimate experience, and gets you closer to nature than can be achieved by boat! With fishing, kayaking, excitement, relaxation, and nature's beauty, Kayak Fishing is a whole vacation wrapped into one activity. You don't want to miss it! Discover Kayak Fishing Tours near you at TripShock.com.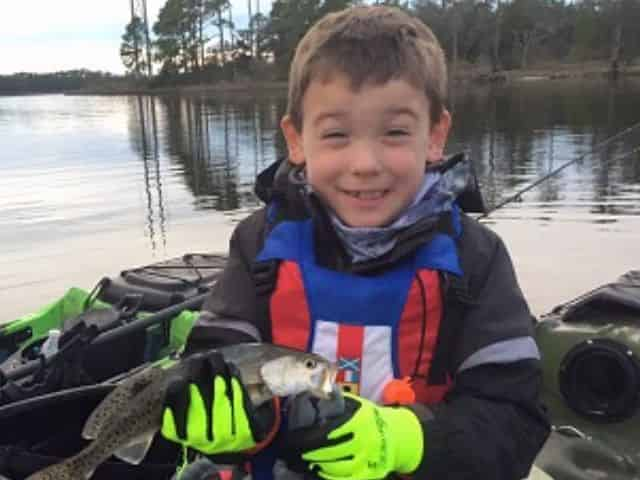 Are your arms tired from reeling in so many fish? Check out the Key West, Florida, Insider's Guide to see what other activities make Key West great