Private Charters - TripShock's Official Fishing Guide
Official Guide (Home) > Private
A Private Fishing Charter is a great way to experience your vacation destination in a completely new and exciting way. Imagine hitting the beautiful open water, zooming across the sea, and bringing home fish tails and fish tales to share with your loved ones!
What sets a Private Charter apart from other Fishing Charters is that it will be only you, your guests, the captain and (most of the time) the first mate on board. This makes for the most private and personal experience. Most Private Fishing Charters will have a maximum capacity of 3-6 anglers, and the price is per hour, with a minimum of 4 hours.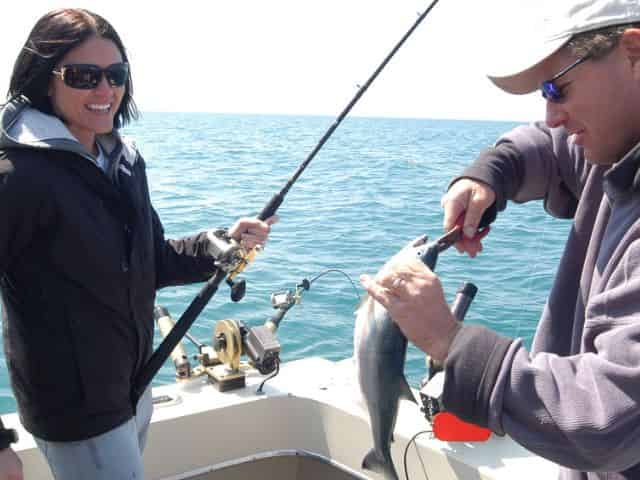 Image from thecoastalside.com
There is a lot more freedom when it comes to Private Fishing Charters when compared to Party Boats and Semi-Private Charters. Anglers can choose a trip based on the following...
Fish they are wanting to target
Trip duration
Departure time
Time of day (morning, afternoon, evening)
Private Fishing Charters Available
While a Private Fishing Charter is sure to create memories to last a lifetime, getting to that point may be difficult as there are many options to consider. Have no fear! TripShock's Official Fishing Guide will break it all down for you. Below are the different Private Fishing Charter options. Take some time and "mullet" over.
Offshore "Deep Sea" Fishing Charter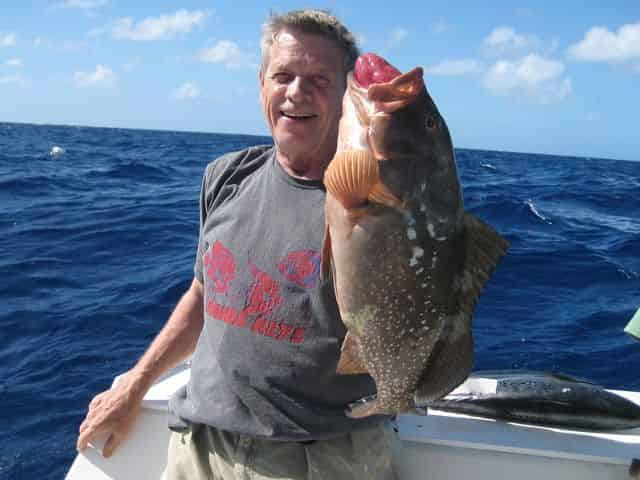 An Offshore Fishing Charter, also known as a Deep Sea Fishing Charter, is one of the most popular fishing excursions. These charters will take you out into the Gulf, or Ocean, usually over 10 miles out where the water is very deep. Anglers will target different species of fish such as Snapper, Grouper, Amberjack, Tuna, Marlin, Shark, and more!
Inshore Fishing Charter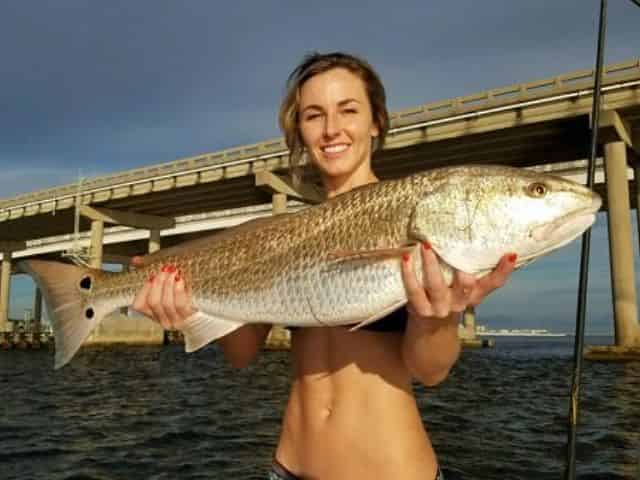 An Inshore Fishing Charter is another popular form of fishing where the captain will take you through calm waters of the bays, inlets, and bayous. This allows anglers to target different species of fish such as Trout, Sheepshead, Redfish, and Flounder.
Shark Fishing Charter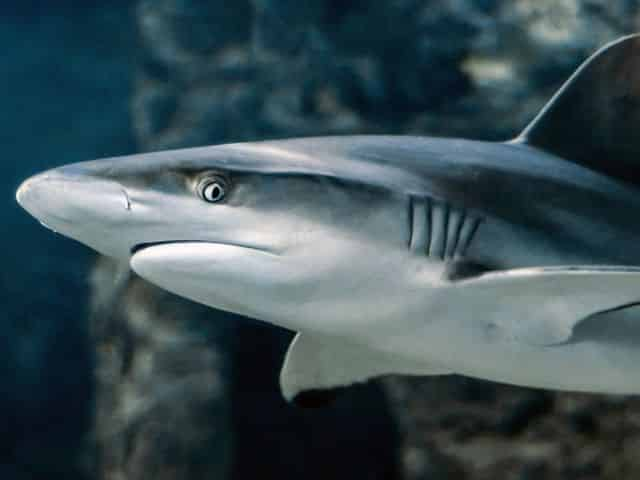 If you're looking for Jaws, look no further than an exciting and exhilarating Shark Fishing Charter! Shark Fishing Charters will usually take place Offshore, about 4 or more miles out into the Deep Blue. Anglers will target shark species such as Blacktip, Spinner, Thresher, and more!
Kids Fishing Charter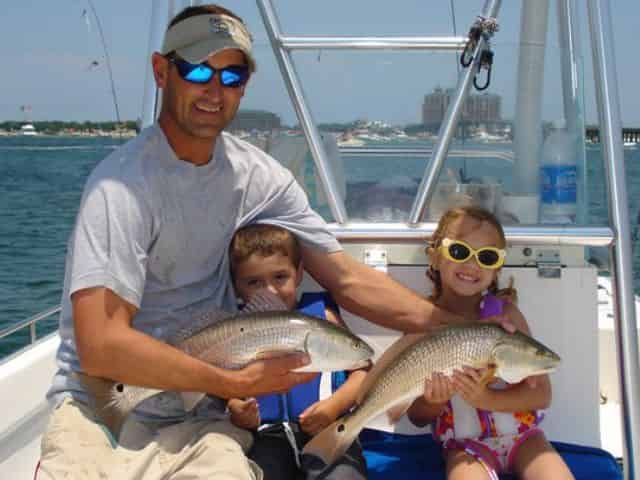 Most Private Fishing Charters do not allow children under a certain age, which is why captains have created fishing excursions specifically for the junior anglers. Kids Fishing Charters combine fishing and education, creating the perfect inshore trip for children ages 3 and up.
Kayak Fishing Charter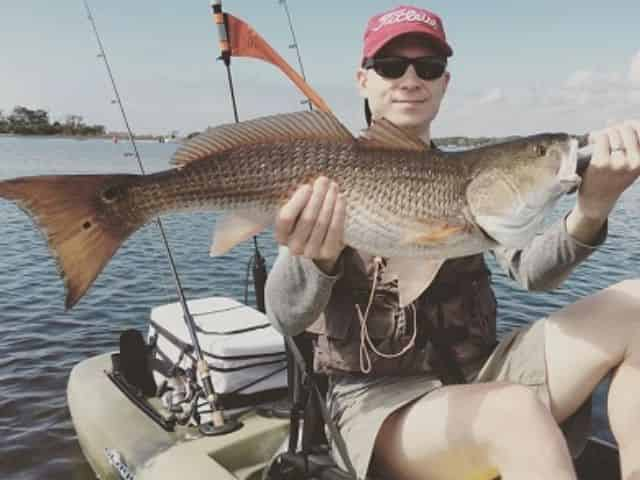 A Kayak Fishing Charter is the perfect way to combine excitement and relaxation. Take in the view as you paddle through the beautiful and calming water, then get ready for some excitement as you reel in your catch! Kayak Fishing Charters are offered Offshore and Inshore.
Bowfishing Charter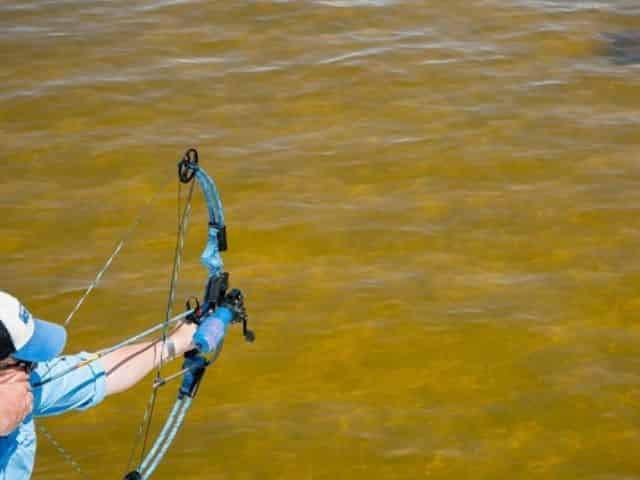 If you are looking for a Private Charter like no other, look no further than a Bow Fishing Charter! Anglers will use specialized archery equipment to shoot and retrieve their catch. Bowfishing takes place inshore, and anglers will target different types of bay fish, Flounder, and Rays.
---
No matter which Private Fishing Charter you choose, you are guaranteed to bring home an amazing experience and a "boat-load" of memories! From the excitement of reeling in the first catch of the day, to sharing laughs and good times with the ones you love, you will never want to head back to the docks. With that being said, grab your cooler and your lucky fishing hat, and hop on a fishing charter today!