Kids Fishing - TripShock's Official Fishing Guide
Official Guide (Home) > Private > Inshore > Kids Fishing
Fishing is a classic family outdoor activity that is fun for kids of all ages, including the kids at heart. One challenge with bringing the children fishing on your beach vacation however, is the age restrictions on most fishing charters. Charters usually require children to be at least 6 years old. If you have a child that is between the ages of 3-5, you should keep reading to learn more about a Kids Fishing Charter!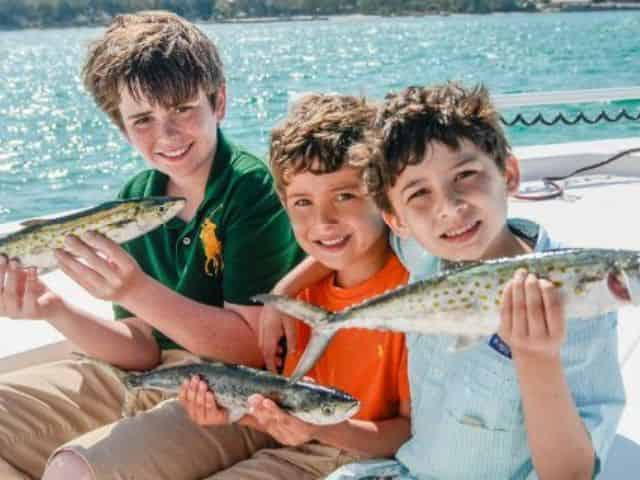 Kids Fishing Charters are similar to Inshore Fishing Charters in that you will be fishing in the calm waters of the bays and bayous. This is perfect for the little ones as anything offshore may be too rough. Kids Fishing Trips are a great way to introduce young children to the fun and excitement of fishing in a safe environment.
How Long Should I Fish? Kids Fishing Duration
Kids Fishing is different from other Private Charters in that it will typically be a flat rate trip based on the duration you select. The recommended duration depends on the age of the youngest child. In most cases, for children ages 3-7, it is recommended to take a 2-hour trip. For ages 8 and 9, it is recommended to take the 3-hour trip. Lastly, for ages 10 and up it is recommended to take the 4-hour trip. Please select the appropriate duration during booking.
It will just be you, your party, the captain and his first mate on board. The fishing license and equipment is included in the rate.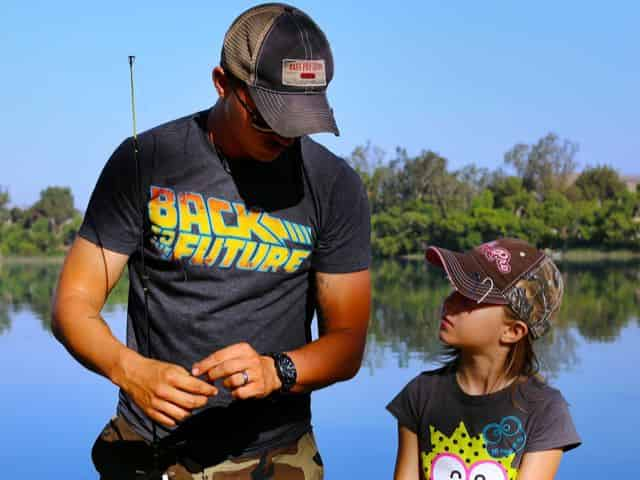 Image from Marine Corps Base Camp Pendleton
 
While there is a chance to bring home fish, Kids Fishing is more of a catch and release, educational fishing experience. The captain will take his time to explain the gear that is used and the fish that is caught. This is an intimate fishing experience that is sure to spark the love for fishing in the little ones!
Inshore Fishing in Orange Beach, Alabama, is something you don't want to miss. Book your experience at the best rates online
One great thing about Inshore Fishing is the small amount of travel time it takes to get to and from the location where you drop your line. This is the same for Kids Fishing Charters, since it takes place in the same waters as an Inshore Charter (sounds, bays, inlets, bayous, etc.).
What's Included? Equipment, Amenities, and More
When on a Kid-Friendly Fishing Charter, you will usually be on a Center Console boat. This simply means this is a single-decked boat with the console in the center of it. There are usually no restrooms on board, but the boats do stay close enough to shore to bring the customer back to the dock quickly if the need arises.
When on a Kids Fishing Charter, the equipment will be included and varies from captain to captain. Don't worry, the experienced and helpful crew will help make sure you are using it correctly and to its full potential! Keep in mind however, the customer is liable if any equipment is lost or damaged.
Restrictions and Rules
While these trips are designed with children in mind, there are still some restrictions to consider. These trips are not recommended for children under 3 and pregnant women. Please make your booking agent aware of any special needs so they can be properly accommodated. Again, this is a kid's educational catch and release trip and is not meant for the avid and experienced adult angler. The equipment provided will only be for the children.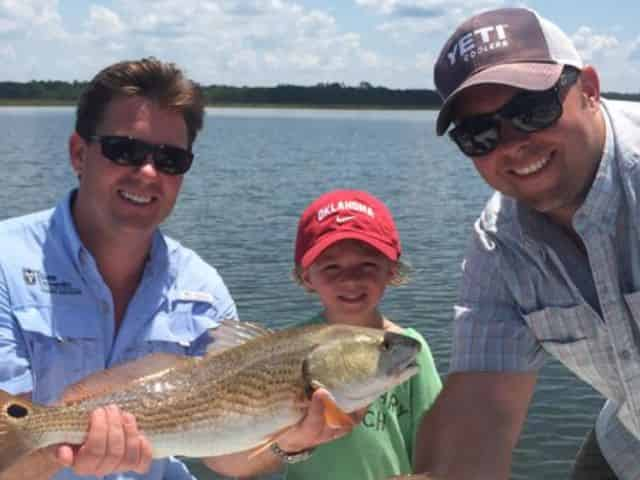 How do I Catch a Fish on a Kids Fishing Charter?
On a Kids Fishing Inshore Charter, you will be casting. In order to cast, the angler will use a flexibile rod to throw bait or a lure into the water.
What Types of Fish can I Catch?
Using this technique inshore you will typically catch:
Trout
Redfish
Black Drum
Sheepshead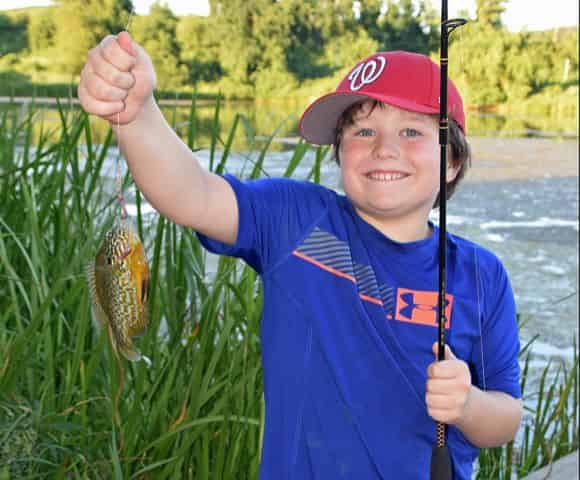 Image from the Virginia Department of Conservation and Recreation
What Should I Bring?
If you are new to Inshore Fishing, that's okay! The experienced captain and crew will be there to help you out! From instruction, to dehooking, to filleting your catch, they've got it handled! While tipping is not required, it is greatly appreciated for all of their hard work to make your trip the best it can be.
And don't forget to bring the essentials on your Kids Fishing Private Charter! It is recommended to bring:
Sunglasses
Hand sanitizer
Washrags
Sunscreen
Hats
Small cooler
Camera
Most restrictions involving what you can catch and keep applies to Offshore Fishing Trips, but if there is a specific species you are interested in, it is recommended to check out the links below to see what is in season:
*Be aware that some fishing seasons are short. If there is a specific species you are wanting to catch, it is recommended to book in advance.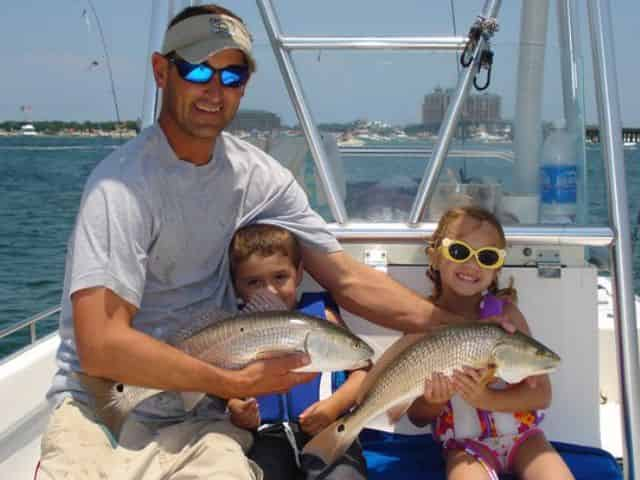 Want to learn more about the Florida Red Snapper Guidelines? Click here
Fishing Permits
A Kids Fishing Charter will usually have a State Fishing Permit, but there is a chance they may have a Federal Fishing Permit. This will affect which species of fish you are allowed to bring home. Please use the following links as a source:
---
Kids Fishing is the perfect way for children to experience the nature and wonder of the water and its wildlife. Not only that, it is a great way to get the family closer together and create memories that will last a lifetime! If you still need questions answered before booking your Kids Fishing Charter? If you are visiting one of TripShock's destinations, you can give us as call! Tripshock.com is the #1 source for booking tours online with local agents ready and happy to help!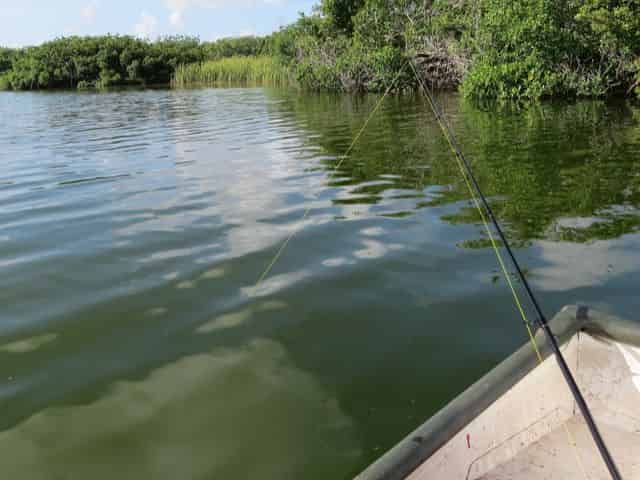 Image from the National Park Service
So much to do with so little time? Check out the Key West, Florida, Visitor's Guide and make the most of your vacation