Offshore Fishing - TripShock's Official Fishing Guide
Official Guide (Home) > Private > Offshore
If you're unsure about Offshore Fishing, rest assured, this popular deep sea excursion is sure to please the whole crew! Offshore Fishing is commonly referred to as Deep Sea Fishing, and is defined as any type of fishing done in depths of over 100 feet. Commonly, Deep Sea Fishing Private Charters will travel about 10-20 miles out into the Gulf or the Ocean, depending on your departure location. This is the perfect spot for reefs, shipwrecks, and the species of fish that inhabit these areas.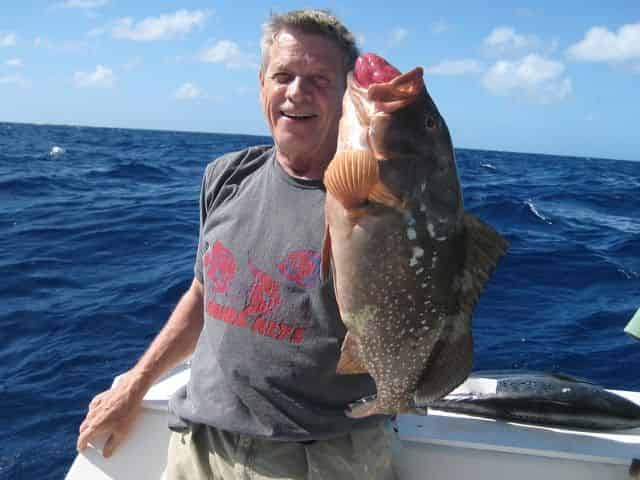 "Calling all night owls!" we have the perfect Offshore Fishing trip for you! Night Fishing Charters are also available for those who love the thrill and excitement of the dark and unknown. Overnight or multi-day trips are also available for those seeking out big game like Marlin, Tuna, and more!
The price for an Offshore Fishing Private Charter is per hour, not per person, with a 4-hour minimum. This will cover 3-6 anglers, depending on the boat, and it will just be you, your party, the captain and first mate on board.
How Long Should I Fish? Offshore Fishing Duration
One of the many great things about booking an offshore trip is the flexibility, and being able to custom-tailor a trip to accommodate your group. For example, if the goal is to catch an Amberjack, you don't have to try and reel one in within the minimum 4-hour allotment. Just let your booking agent know the goal, and they will recommend an 8-hour trip for the best chances of catching the Amberjack of your dreams!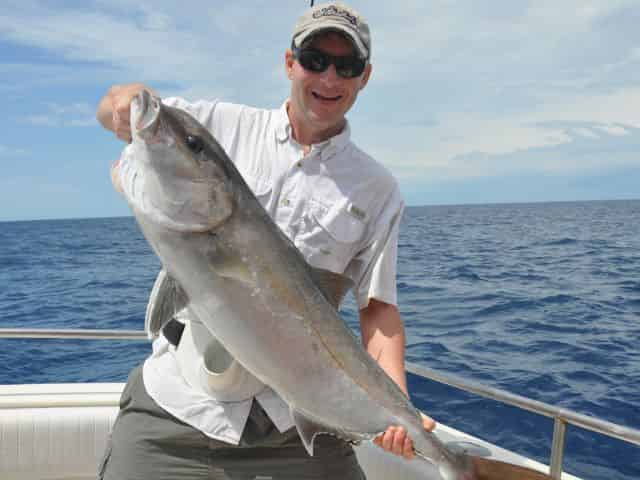 Photo Credit: Amanda Nalley
It is important to keep in mind that with almost any Deep Sea Fishing Charter, it will be about half fishing and half traveling. For example, if you select the 8-hour trip, you will travel about two hours out, fish for four hours, then travel two hours back.
Why so much travel time on Offshore Fishing Trips? Deeper waters guarantee larger fish and a better chance of catching that prized species. So if you are wanting to bring home an Amberjack to feed the whole family, it is recommended to book a longer trip.
What's Included? Equipment, Amenities, and More
There are generally two types of boats you will board on a Deep Sea Fishing Charter.
Center Console - This is a great option because these boats are adaptable to pretty much all fishing situations. The Center Console is a type of single-decked, open hull boat where the console of the boat is in the center of it.
Cabin Cruisers - Like Center Consoles, Cabin Cruisers are another popular type of fishing boat. A Cabin Cruiser is a type of power boat that typically has a cabin and restrooms on board. These are important things to consider when booking longer trips, as Center Consoles do not have restrooms on board.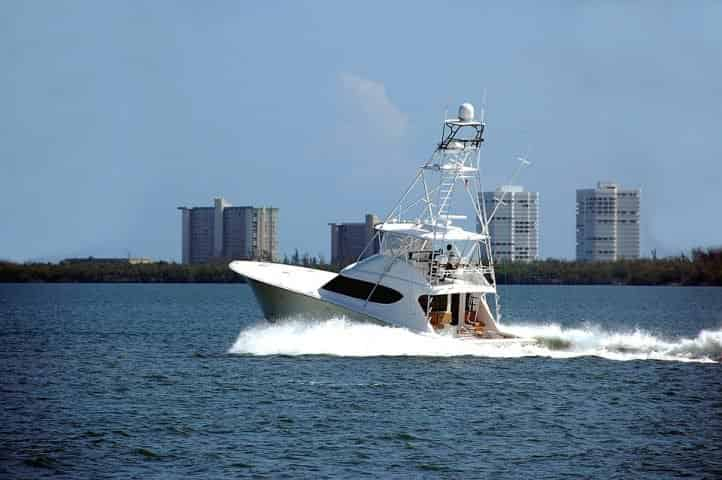 Depending on the type of Offshore Private Fishing Charter you select, the equipment used will vary from captain to captain. Even though the bait and tackle used may be different, the experienced and helpful crew will help make sure you are using it to its full potential! Keep in mind the equipment used is expensive, and the customer is liable if any equipment is lost or damaged.
Restrictions and Rules
There are restrictions to be aware of before booking an Offshore Fishing Private Charter. These trips are typically not recommended for children under 6 and pregnant women, and the customer must be at least 18 to fish without parental consent. Please make your booking agent aware of any special needs so they can be properly accommodated. If there are children in your group under the age of 6, you may want to consider a Kid's Fishing Charter instead.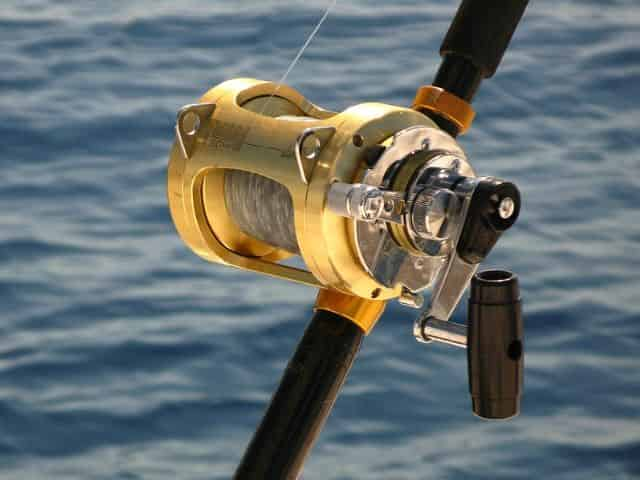 Click here to book an amazing and unforgettable Kids Fishing Charter in Destin, Florida
Below are the different types of Offshore Fishing Private Charters that are offered:
Deep Sea Bottom Fishing Charter
Trolling Charter
Night Fishing Charter
Overnight Fishing Charter
How do I Catch a Fish on an Offshore Fishing Charter?
Typically on an Offshore Fishing Charter, unless otherwise specified before booking, anglers will focus on Bottom Fishing and Trolling. Bottom Fishing is a very popular fishing technique that is used to catch fish found near the sea floor. Anglers will drop the line to the sea floor, reel in a little bit, and wait for a bite!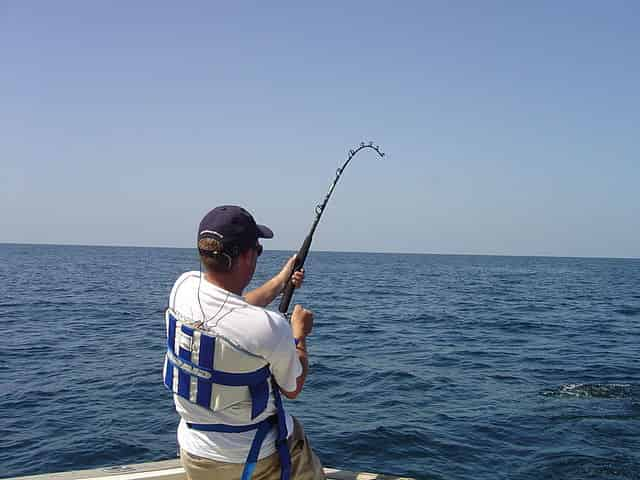 Trolling is a bit different. Trolling is a method of fishing where one or more baited fishing lines are drawn through the water behind the moving boat. If this sounds overwhelming, don't fret! The experienced Captain and crew on board will assist every step of the way!
What Types of Fish can I Catch?
Depending on the season, location, and length of the trip, you will catch:
Snapper
Grouper
Amberjack
Triggerfish
Mackerel
Cobia
What Should I Bring?
On your Offshore Fishing Private Charter, it is recommended to bring the following...
Wash rag
Sun glasses and a hat
Raincoat for possible seaspray and light rain
Suntan lotion
Hand sanitizer
Small cooler with food and drinks (no glass)
A camera for when you reel in the big one!
As far as your catch goes, anything that is able to be kept will be filleted for you, so you can bring home the bacon… or should I say, fish.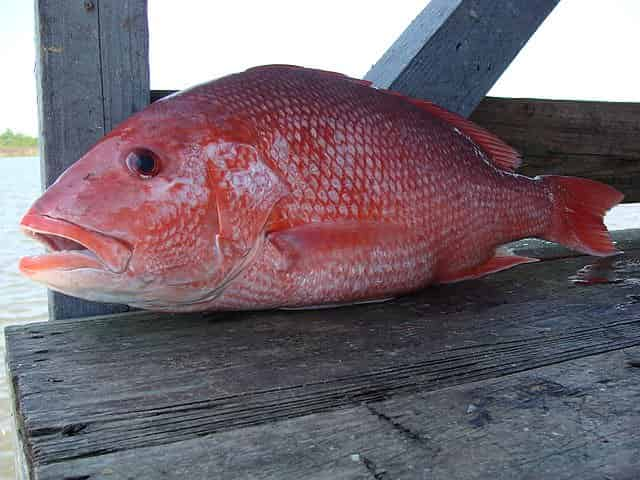 Image from Wikipedia
If there is a specific species you are wanting to keep, it is recommended to check out one of these links to make sure it is in season:
*Please note that some fishing seasons are short. If there is a specific species you are wanting to target, please book in advance.
Before your next Florida fishing excursion, check on the FL Red Snapper Guidelines
Fishing Permits
Commercial fishing boats are bound to the same rules and regulations as any other angler. When targeting a specific species, the type of fishing permit a boat has can impact your trip. Offshore Fishing Private Charters can operate with either a State Fishing Permit or a Federal Fishing Permit. Please use the links below to learn more about state and federal fishing regulations:
---
When you drop your line into the abyss, you never know what you're going to get! That's just one reason why the excitement, thrill, and adventure of an Offshore Fishing Private Charter is just the thing to add to your bucket list!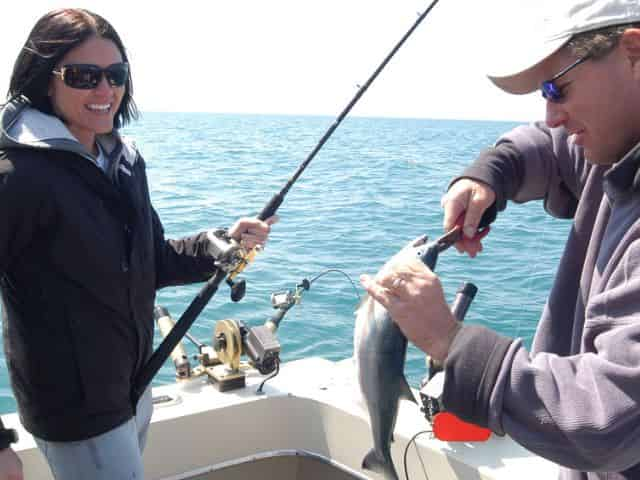 Image from thecoastalside.com
Looking for other activities in Key West, Florida, besides fishing? Check out the Key West, Florida, Insider's Guide for all the scoop