8 Beautiful Beaches on 30A in Florida
August 19th 2022
Mike Fisher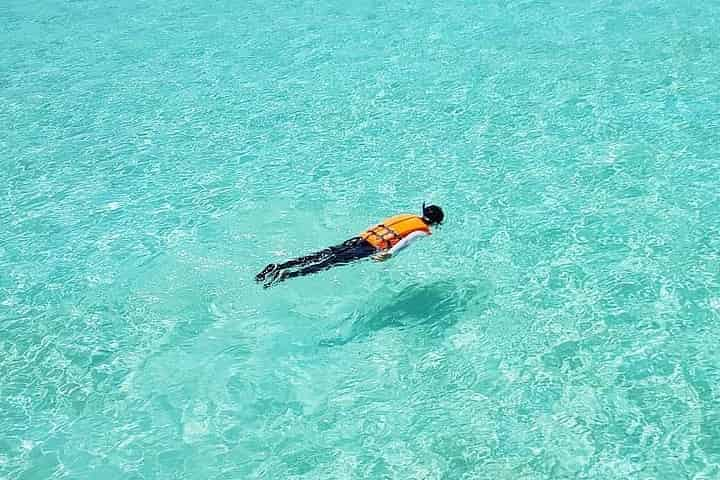 From West to East, 30A beaches are some of the most beautiful beaches in the world. Large white sandscapes with calm emerald-green waters are synonymous with the world-class 30A beaches.
Learn about the top beaches on 30A and 30A things to do including fishing, surfing, and paddleboarding!
Table of Contents
Dune Allen
Blue Mountain Beach
Grayton Beach
Watercolor
Seaside
Topsail Hill
Rosemary Beach
Inlet Beach
---
Dune Allen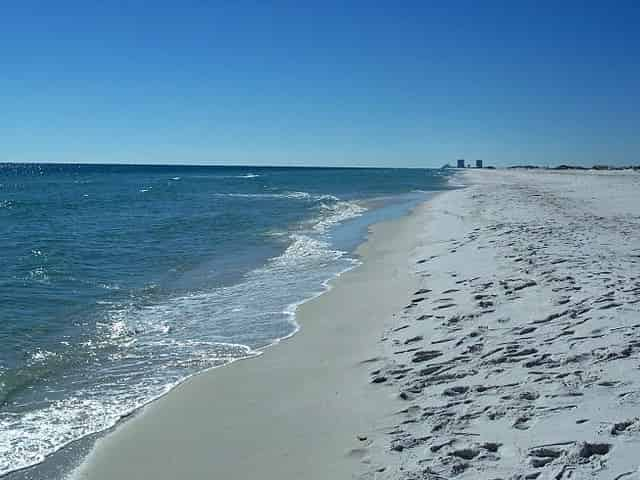 Image of Dune Allen beach on 30A in Florida from Wikimedia
On the far west end of 30A and Santa Rosa Beach, Dune Allen is located in a more residential sector of the popular beach highway. Across from Oyster Lake, and bordered by beach homes both vintage and modern, Dune Allen is definitely one of the most beautiful beaches on 30A in Florida. Dune Allen Stretches down to Gulf Place on the east end, an entertainment complex with pubs, dining, shopping, and events.
A popular horse ranch is located just north of Gulf Place offering up horseback trail rides for all ages! Ed Walline public beach access across from Gulf Place offers free parking, public restrooms, and a beach ramp that is ADA accessible (one of the few public ADA accesses in Santa Rosa Beach.)
Blue Mountain Beach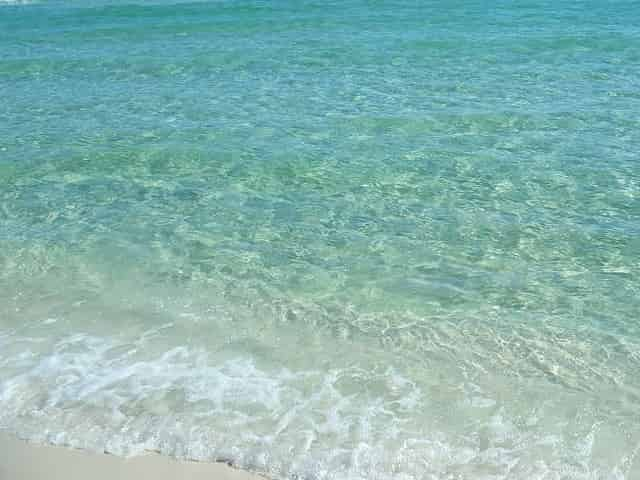 The breathtaking emerald waters of Blue Mountain Beach. Image from Wikimedia
Blue Mountain Beach is a mostly residential portion of 30A. The name comes not from the water or the sand, but the high elevation of the land, sometimes reaching a point high enough for a sensational landscape view of the area! As stunning as Dune Allen, the beach does not disappoint, with the same white sand and emerald waters that made beautiful beaches on 30A in Florida famous.
Blue Mountain Beach also seems to be a favorite among visiting celebrities, with such names as politician Mike Huckabee and chef Emeril Lagasse owning homes in this beach community. Find out what other celebrities live in the Santa Rosa Beach area by checking our blog Guess Which Celebrities Vacation in Destin, Florida!
Grayton Beach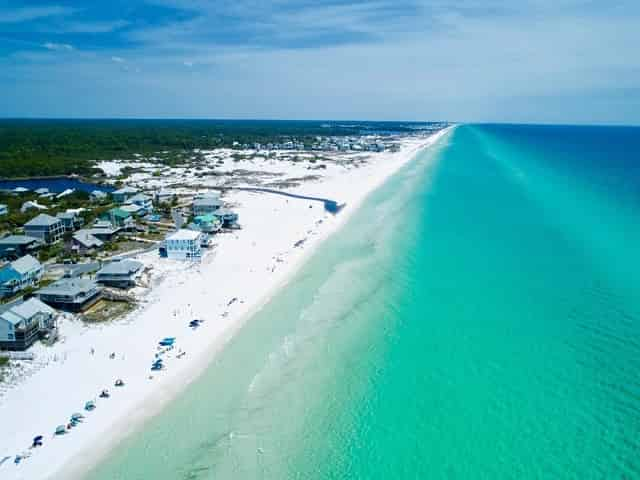 Pictured above is Grayton Beach.
Grayton Beach is just the beginning of central beaches on 30A. Shops, restaurants, and beach bungalow homes are the big draw. Boutique shopping is all the rage in Grayton Beach, and with famous eateries like AJ's Grayton Beach, so is the dining!
Locals here flock to Grayton Beach for the best live entertainment and nightlife. If you're looking for 30A live music, it won't take long to find (or hear) it on the streets of this popular community. Beaches are large and sugary-white, with the occasional pup or pickup truck (it's legal in Grayton Beach with a permit).
Watercolor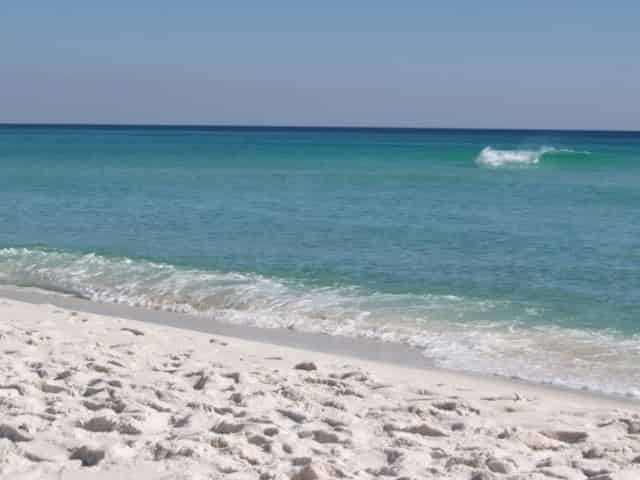 The scenic beauty of Watercolor is unmatched
The resort community of Watercolor has grown into an entire beach community featuring southern nature and hospitality at its finest! Golf, bike, or rent a paddleboard in Santa Rosa Beach and ease your way into the many inlets, creeks, and beach and bay accesses of the 30A area. Watercolor Inn & Resort is of course a world-class resort, with lodging options for a family getaway, romantic rendezvous, or a major event like a wedding or reunion.
Seaside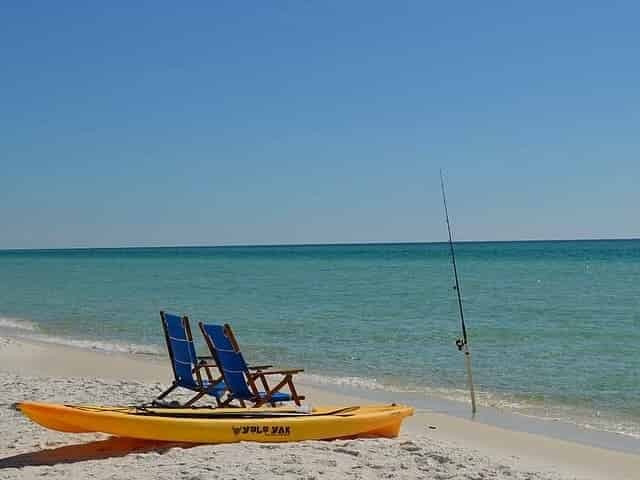 Pictured above are the beautiful beaches of Seaside, the perfect place to rent a kayak or paddleboard
Founded in 1979, Seaside has grown into one of the most picturesque beach communities on the Coast! Touted as having some of the best 30A beaches, Seaside's too-good-to-be-true style and layout is featured in the blockbuster film "The Truman Show!" Seaside, Florida, is known far and wide for a friendly family atmosphere reminiscent of mid 20th century America! With a twist of modern flair, Seaside is known for deliciously different eateries including a food truck park in the center of the Seaside town square serving up BBQ, Asian Cuisine, and fresh juices. Countless residential neighborhoods are clean and pristine, a prime example of coastal southern living at its best!
Topsail Hill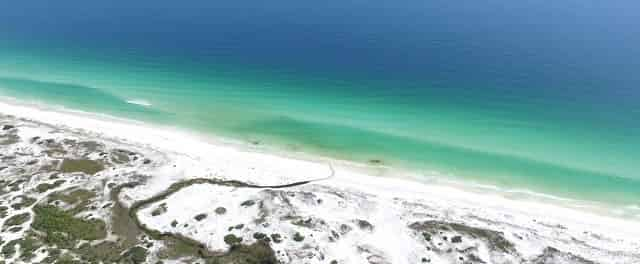 *Pictured above is Topsail Hill Preserve State Park. Image by floridastateparks.org. *
Home to three miles of picturesque beaches, Topsail Hill features a 1,600-acre park filled with wetlands, coastal dune lakes, and amazing sand dunes. Topsail Hil is part of the Great Florida Birding Trail and has also been dubbed "a hikers paradise."It also features RV and cabin rental parks that are among the top-ranked in the country.
Rosemary Beach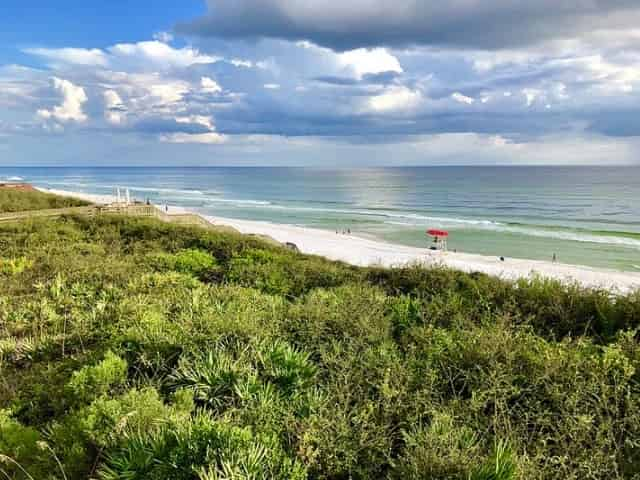 Image of ravishing Rosemary Beach from Wikimedia
Getting closer to the east end of the beaches on 30A, Rosemary Beach offers a quiet and peaceful escape from everyday life! Private neighborhoods with grandiose estates are commonplace in this sleepy beach town. The Merchants of Rosemary Beach offer a collection of clothing boutiques, art galleries, book stores and more! Rosemary Beach is one of the best 30A destinations when needing indoor activities on rainy days.
Inlet Beach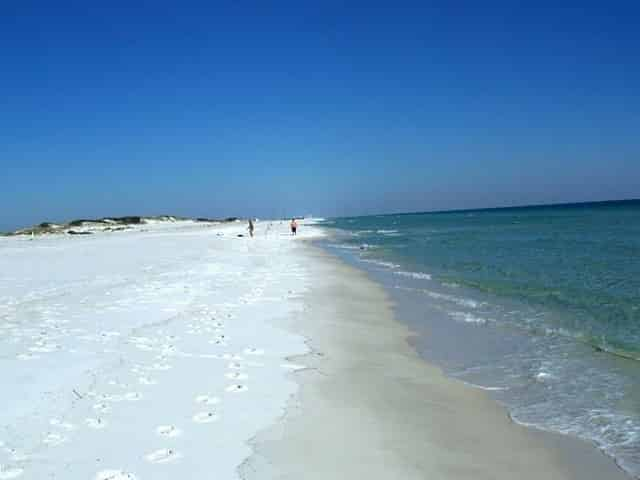 Gorgeous scenic view of Inlet Beach from Wikimedia
Beaches on 30A don't get better than Inlet Beach. This modern beach destination has all the style of a posh New York neighborhood, but the quaintness of a southern fishing village. On the far east end of 30A, just minutes from Panama City Beach, Inlet Beach provides the perfect location for families and young adults alike! Take advantage of the slow moving atmosphere with a bicycle ride through the many streets and neighborhoods, with bike rentals in 30A available online at the best rates with TripShock.
Be in the know!
Be informed about our latest offers
You can unsubscribe at any time